Editorial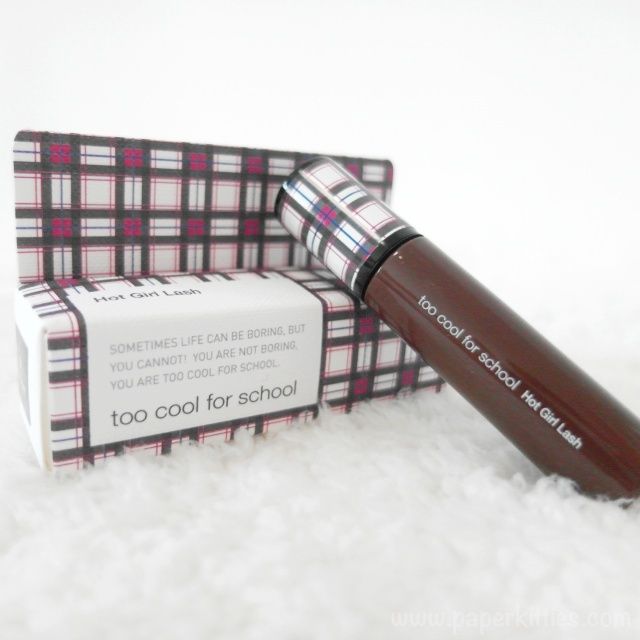 Other than the adorable packaging in all of Too Cool For School products, I've always been a fan of how their products are well worth the moolahs. Always wanted to try coloured mascaras but don't want to invest too heavily on them (which you shouldn't as they are not exactly practical), Too Cool For School Check Hot Girl Lash comes in 3 colours (from mild experimenting to bold funky colours): #01 Nuts Brown, #02 Royal Blue and #03 Raspberry Pink.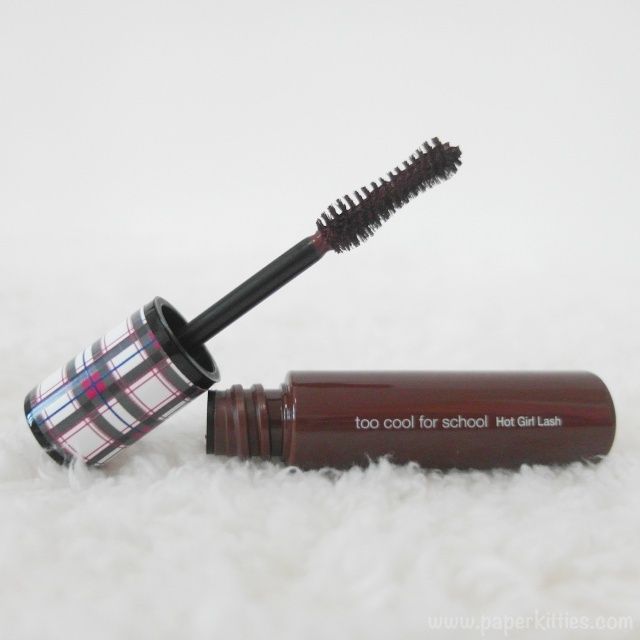 A color mascara adds a color point to your eyelashes, and its nut brush adapts to the curves of eyes stages a clean curling. For boring old me, I've received a gorgeous nutbrown shade since it is a subtle change from the classic black without appearing too intimidating for daily wear.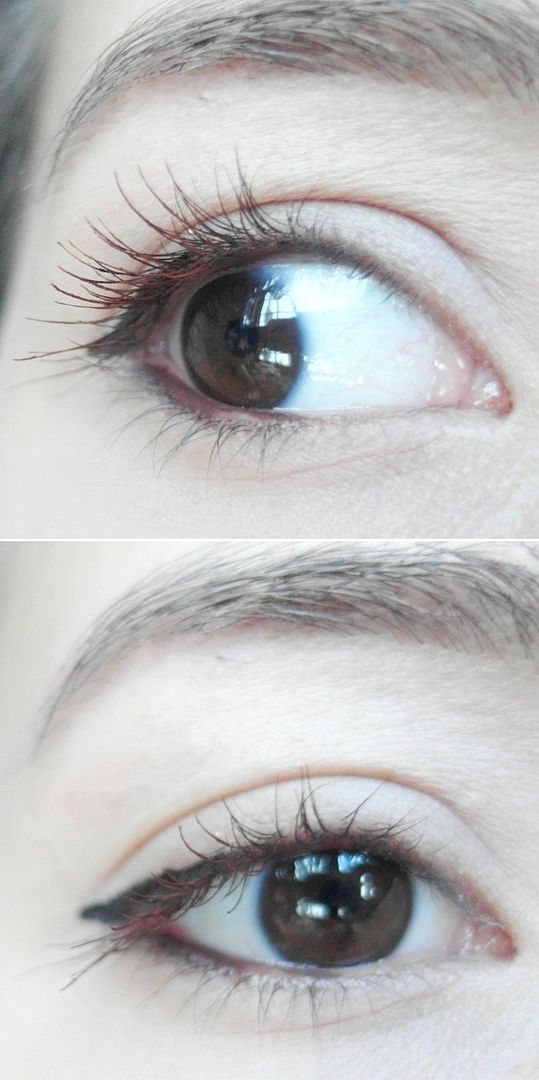 I was pretty impressed with the lusciously curled lashes it delivered. With just three coats to make the colour really popped, this mascara combines length and volume in one flick of a wand! I really loved this mascara and wouldn't mind purchasing the Royal Blue as they are a good change for someone like me who likes colours in her eyes but avoids eyeshadows. Fuss-free instant pop of colours for less than SGD$30, what a bargain!