Editorial
On my recent Taiwan trip with Scoot,
The Face Inc
came just in time for my trip when my face decided to have its annual breakout at that period 🙁 The entire process was really simple, all I need to do was go to their
website
for an online consultation with Dr Rei and voila~ An individual prescription was sent right to my doorstep! Who is Dr Rei you may wonder?
Dr Rei is
The Face Inc's
digital skin doctor who will analyse your skin condition through a systematic online mapping platform. Thereafter, a personalized skincare regime tailored to your needs will be prescribed. Their proprietary range of products are formulated by renowned French chemists, and manufactured in reputed laboratories within Asia. With an exceptionally high concentration of active ingredients to set them apart from other over-the-counter brands, they are specially made to tackle the prevailing conditions of acnes and blemishes, fine lines and wrinkles, pigmentation and scars.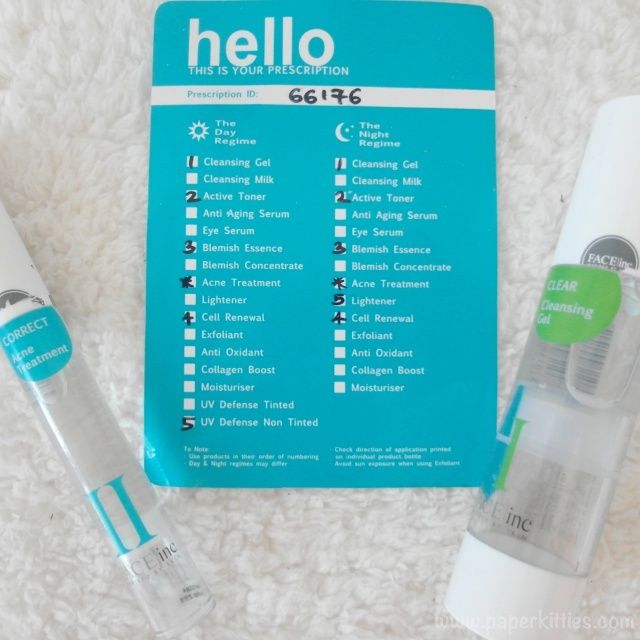 These were the products I received for my personalized skincare regime with a chart to simplify the steps for me:
1) Cleansing Gel
2) Active Toner
3) Blemish Essence
4) Lightener
5) Cell Renewal
6) UV Defense SPF50 Non Tinted
7) Acne Treatment (for the overnight relief on days where you may have an occasional pimple popping up)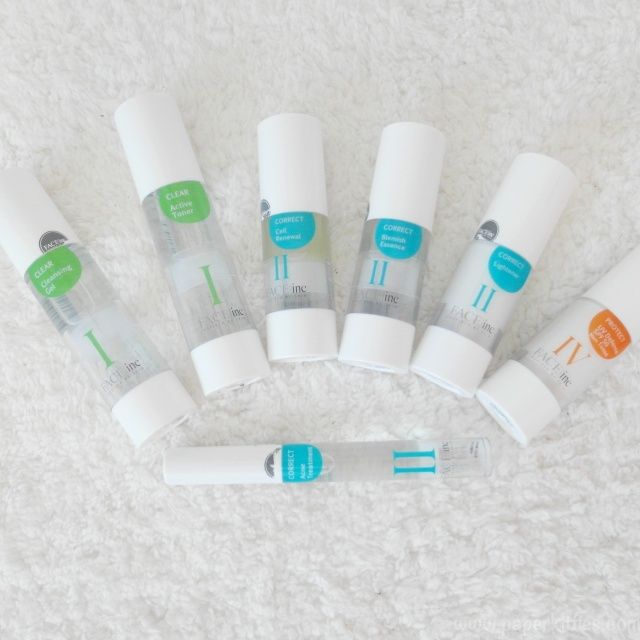 Though the prescription varies, I was pretty satisfied with the skincare set I was given. I especially love the cleansing gel and toner for its zesty kaffir lime scent and find that the range suited my skin and moisturise it just enough (even when I was in Taiwan) without any greasy after feel. Although it managed to kept my acne breakout well under control, I find that it is slightly too mild in getting rid of the persistent ones and have to resort to my stronger acne gel. Otherwise, I find it effective against blemishes and comedones especially. x