Specially rushed for a couple of my girlfriends who are in the midst of planning their itineraries, the long-awaited Bangkok post is finally up! I won't dare proclaim that I am very familiar with BKK as compared to most Singaporeans but I do have a list of "must-do" whenever I fly over to the Land of Smiles since they never fail to make me a happy traveller… so here we go!
✿>
Accomodation
✿

I have stayed at
Holiday Inn Express Siam previously
and love it so much, it was without a doubt that we had to go back there again! The entire experience from check-in to check-out is always so relaxing, affordable and fuss-free each time, without compromising on comfort nor safety, is the reason why I always go back to choosing Holiday Inn Express again and again. To add on to our #YOLO moments, we decided to try all 3 Holiday Inn Express in BKK this time round to experience the different sides of BKK – it helps that each hotel had its own unique dining and entertainment options, allowing us to enjoy our trip to the fullest!
1. Holiday Inn Express Bangkok Sathorn – 51 Soi Pipat Silom, Bangrak, Bangkok, 10500 Thailand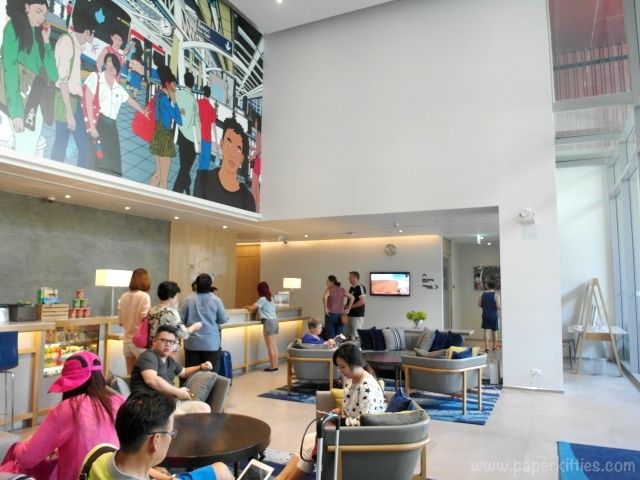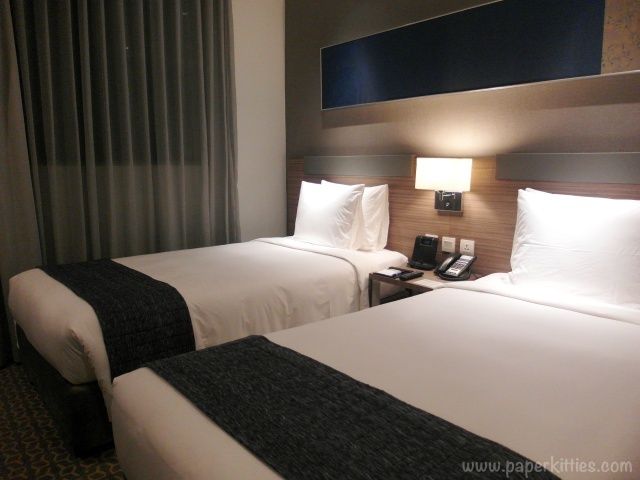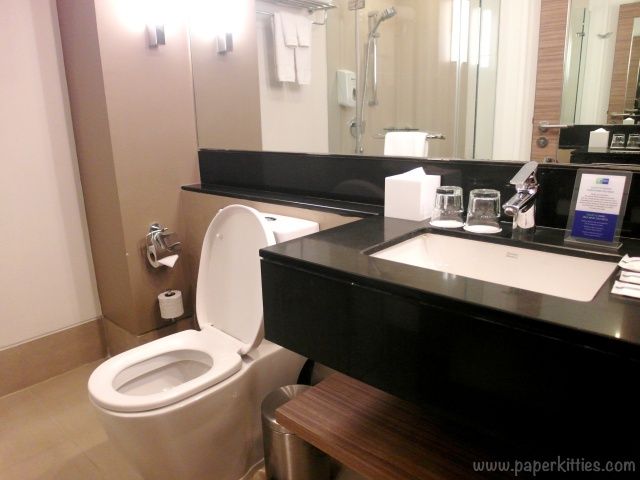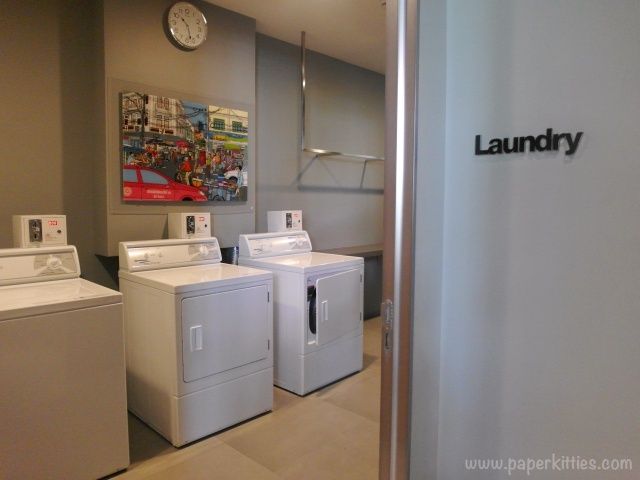 Self-service laundry room is available in all Holiday Inn Express~
We stayed at
Bangkok Sathorn
on our first night and was greeted to a quiet street with a 7-11 thankfully nearby to ease our midnight craves. What we didn't know was that there was actually a bustling night market a street away! On hindsight,
Bangkok Sathorn
looks pretty quiet… However, it is actually near Silom market, Asiatique and Sathorn Business District; and just a 3 minutes' walk from BTS Sky train Chong Nonsi station.
2. Holiday Inn Express Bangkok Sukhumvit 11 – 30 Sukhumvit Soi 11 Klongtoey-Nua, Wattana, Bangkok, 10110 Thailand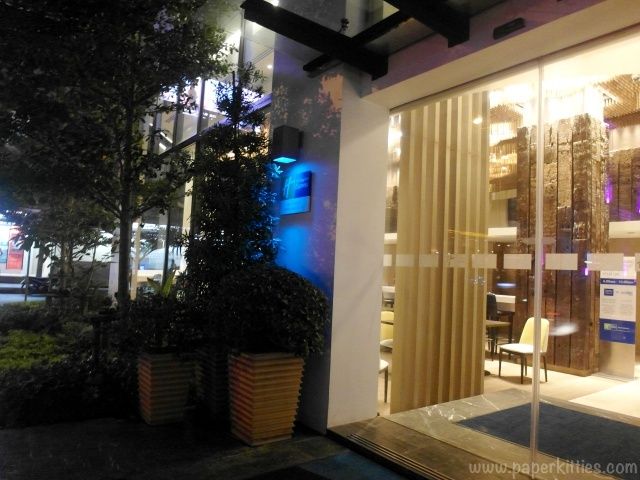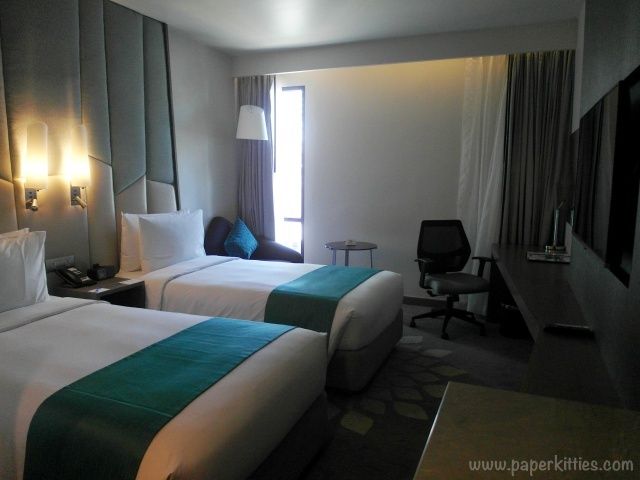 Next stop,
Bangkok Sukhumvit 11
~ You got to be careful when giving the instructions as the cab drivers may misinterpret it and drop you off at Holiday Inn Bangkok Sukhumvit instead! Confusing I know, so keep your eyes peeled 🙂 I'm not sure about the two other girls but I really love
Bangkok Sukhumvit 11
for the chillax vibe it gives.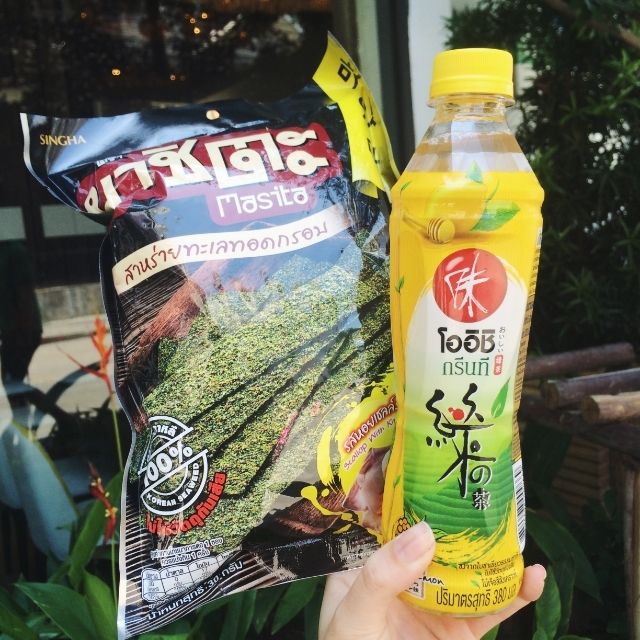 7-11 is just next door where I bought the most amazing snack combo ever: Oishi Honey Lemon tea and Kimchi Scallop flavoured seaweed! I can have them for several times a day because they are so freaking yummy!!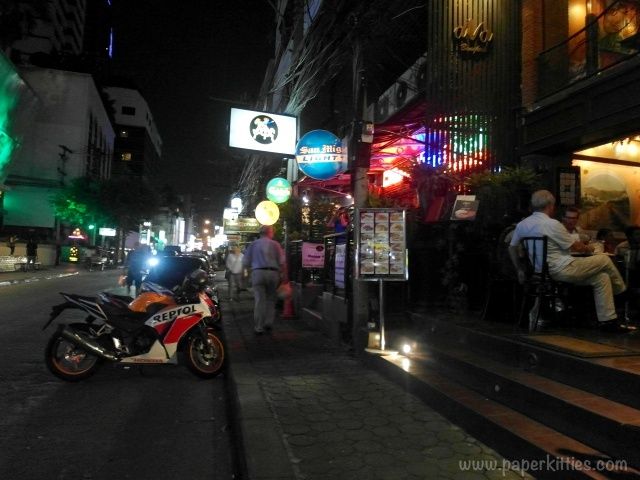 Surrounding
Bangkok Sukhumvit 11
are very nice bars (not too dodgy) to unwind with your mates. Located just steps away from Nana BTS Skytrain and Sukhumvit MRT Subway stations, shopaholics will also be thrilled to know that Terminal 21 Shopping Mall, Emporium Shopping Center and Central Embassy are nearby.
3. Holiday Inn Express Bangkok Siam – 889 Rama 1 Road Wang Mai, Pathumwan, Bangkok, 10330 Thailand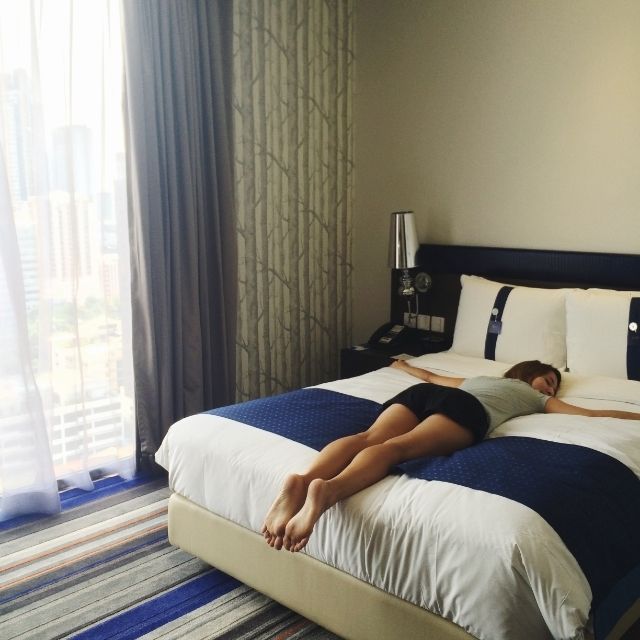 Wished we could have stayed here much longer..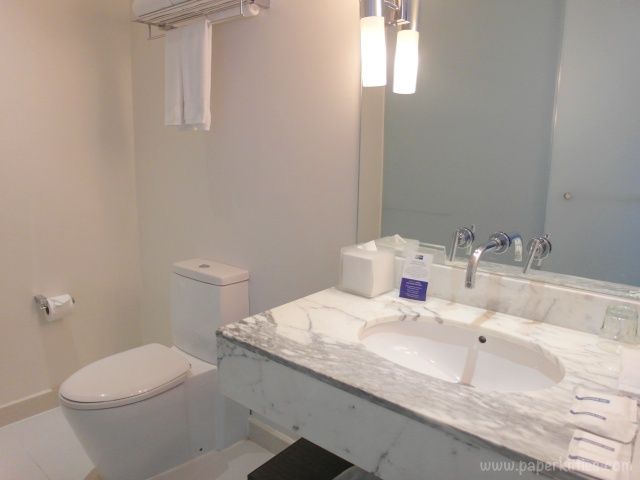 Our final stop is none other than my favourite
Holiday Inn Express Bangkok Siam
! Nothing much have changed since I last went there, except that they replaced the bar with Maccas. I couldn't emphasised how much I love this hotel for its location.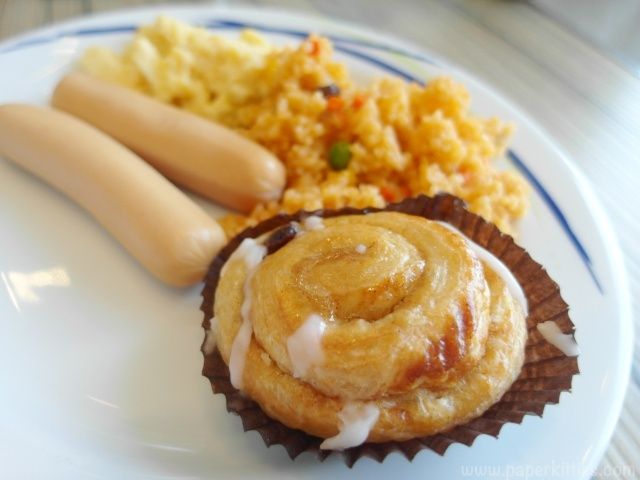 What I love most about all three Holiday Inn Express was the FREE express breakfast with a grab and go counter offering snacks and beverages! Their fried rice has always been the bomb and I could eat two plates of them at a go, no kidding~

Shopping time!
Smacked right in the middle of the city,
Holiday Inn Express Bangkok Siam
is a convenient base for shopping & sightseeing. Head to the Jim Thompson House and Bangkok Art & Culture Center to buy souvenirs & explore Thai culture. It is a 3 mins walk to National Stadium BTS Skytrain Station and walking distance to MBK Center, Siam Paragon, Siam Discovery, Siam Center and Central World! Among the three hotels we stayed, this is also the nearest to Platinum Fashion Mall and Chatuchak Weekend Market. Which brings me to the next category…
✿>
Shopping
✿
I've always avoided shopping for clothes in BKK cuz the quality and cut always turn out to be pretty disappointing. This time round, I went crazy on the basics because they are the only ones well worth the moolahs.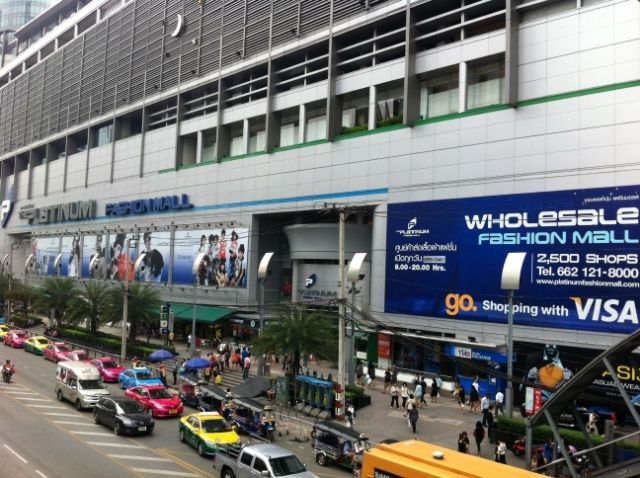 Recommended by Celine, we went crazy buying basics at this shop hidden beside the ATMs at Level 3. They cost only $6 each and I reckon I bought at least 10 of them in different cuts? The quality is akin to Zara and very figure flattering!
Opposite the basics shop was where I bought plain maxis for casual weekends like the one above. Less than SGD20 each but the material is so good!

Blatantly stealing pics from Celine :p

Up at Level 7 is also where we went crazy stocking up on seaweed and all the typical thai goodies!
5.
Big C
– 97/11 Rajdamri Road, Pathum Wan, Bangkok 10330, Thailand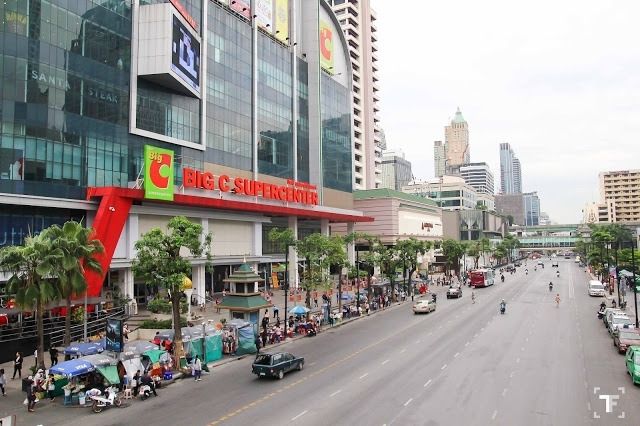 If you're feeling a little homesick, Big C is the place where you will be reunited with all your fellow Singaporeans. Shoppers basically go crazy here, filling their carts with tons and tons of groceries. For us, we went there solely for two things.. SEAWEED and POCKY!
6. Chatuchak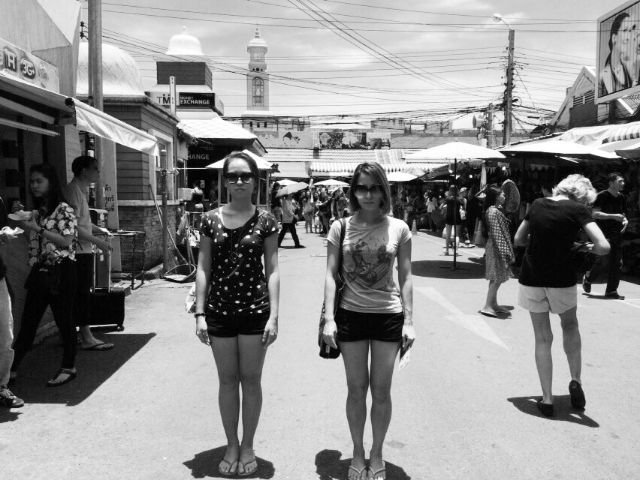 No BKK weekend trip is complete if you do not pop over to Chatuchak! The weather was sweltering as always so we ended up buying random things like hats (the reason why my face was the only body part that didn't turn tan this trip), aromatherapy products and loads of tank tops. It was what sparked me on a crazy spree of hipster tank tops to the point that the girls tried to intervene with constant reminders like "when are you going to wear it other than this trip?" I wear at home ok? Ownself shuang :B
But of course, shopping wasn't the only reason why we were in Chatuchak. WE CAME FOR THE FOOD! Well in fact, that was the main reason of me flying to BKK.
✿>
Food
✿
7.
Still at
Chatuchak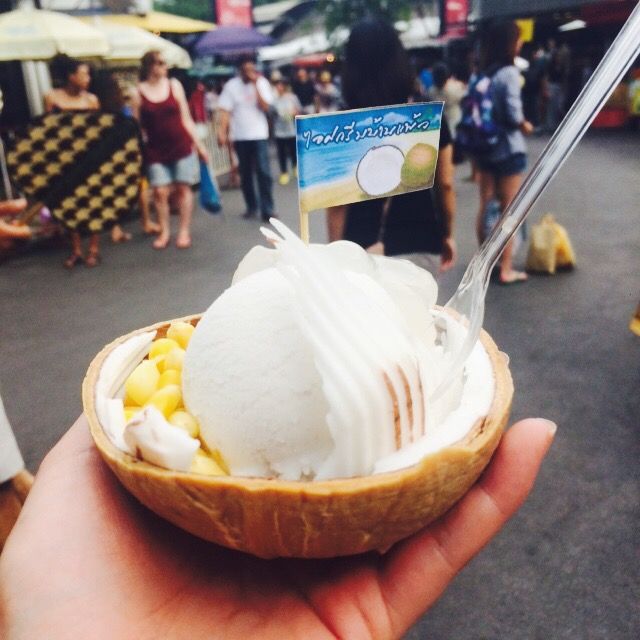 The famous coconut ice cream~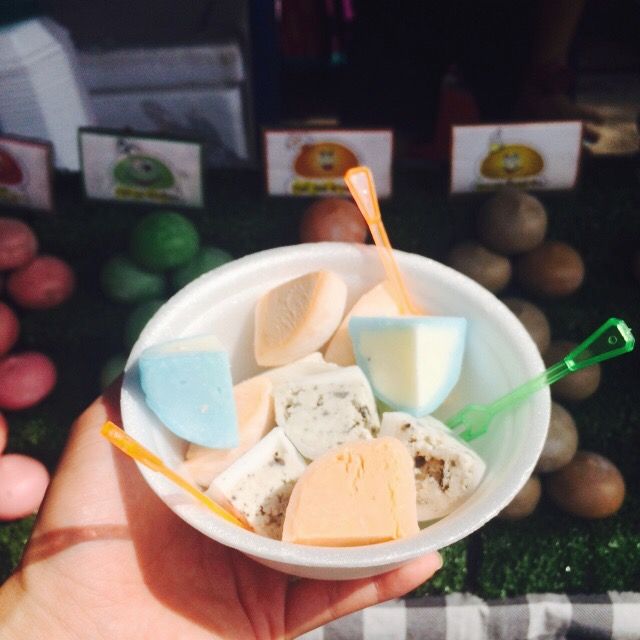 Ice cream mochi at 25 baht each!

Mango Glutinous Rice for only 50 baht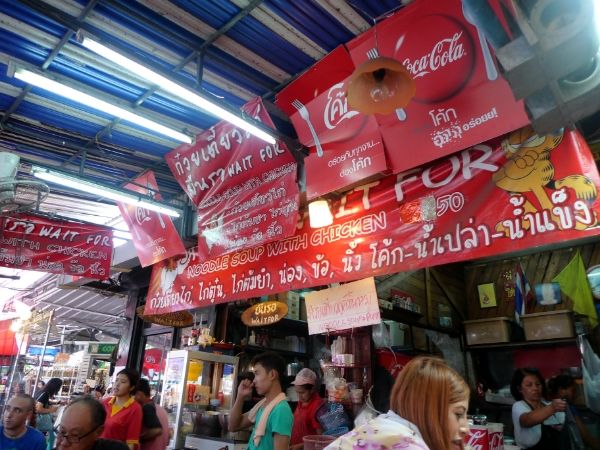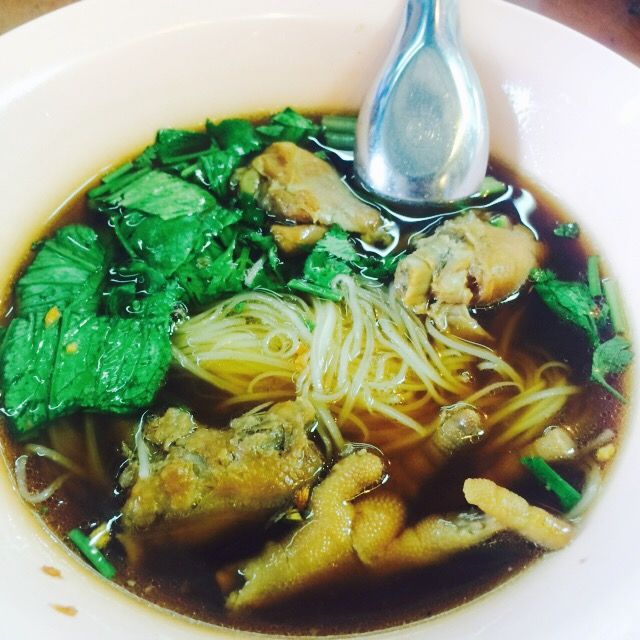 Amazing chicken noodle soup at 50 baht!!
8.
Tum Tard Arb Sub
Located at a much quieter market right beside Chatuchak lies every girl's secret fantasy.. half naked men wearing costumes of Thai ancient characters and serving you papaya salads! Not sure if you can take the heat though, LOL! It's quite hard to navigate around with the address, but just show the locals these sexy men and they will direct you accordingly 😉
Enough with the men, I actually suggested this place mainly because I am a crazy fan of SomTam! They have many varieties but we stuck to the original papaya salad (180 baht) which was still a massive portion. Served in a big silver tray, the ingredients were generous – salted duck egg, crabsticks, dried shrimps etc. It taste alright, nothing impressive I must admit; but for the price and the gimmicky men, I reckon it is worth a visit just to tick it off your bucket list~
9. Som Tam Nua – Siam Square Soi 5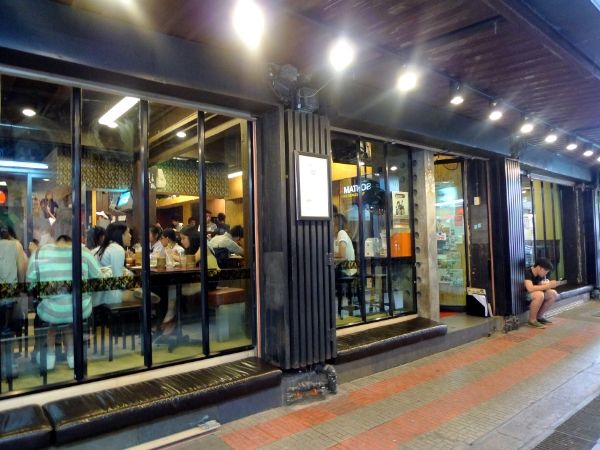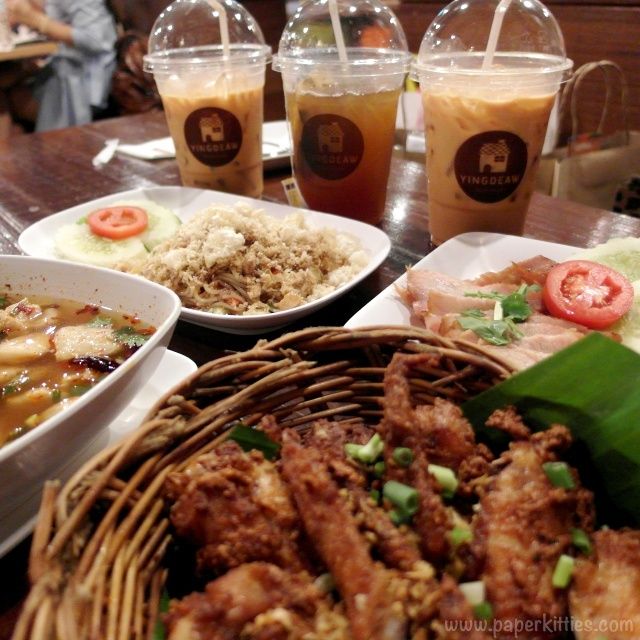 Som Tam Nua will always be my heaven of all thai food. Despite the massive queue, we only waited 15 minutes! Ordered 5 dishes + 3 drinks and the bill only amount to SGD$35. SO CHEAP!!!
10. Mango Tango – Siam Square Soi 5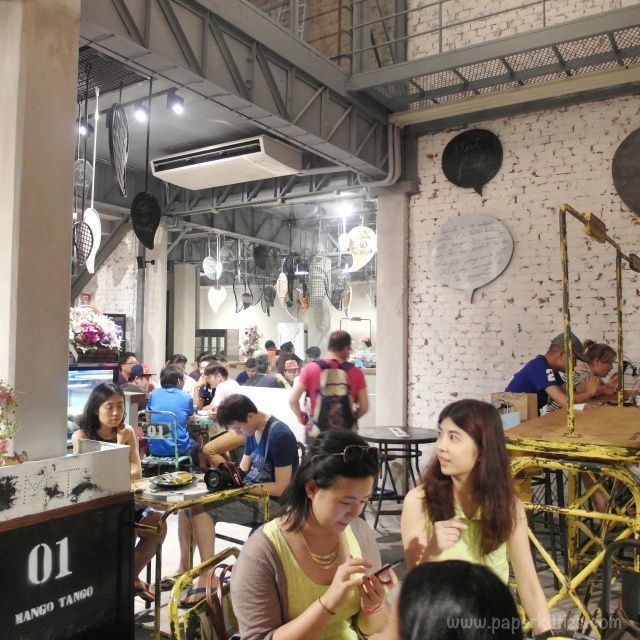 I didn't get to try this on my previous trips but I am so glad we finally had a chance to! Newly renovated with more seats, it was still crowded with patrons but the quick service make up for it. The mango glutinous rice is definitely pricier than what you get from the streets (duh~) but I like the varieties they have to offer and the mangoes are really fresh and sweet too!
11. After You Dessert Cafe – Siam Square 1, Bangkok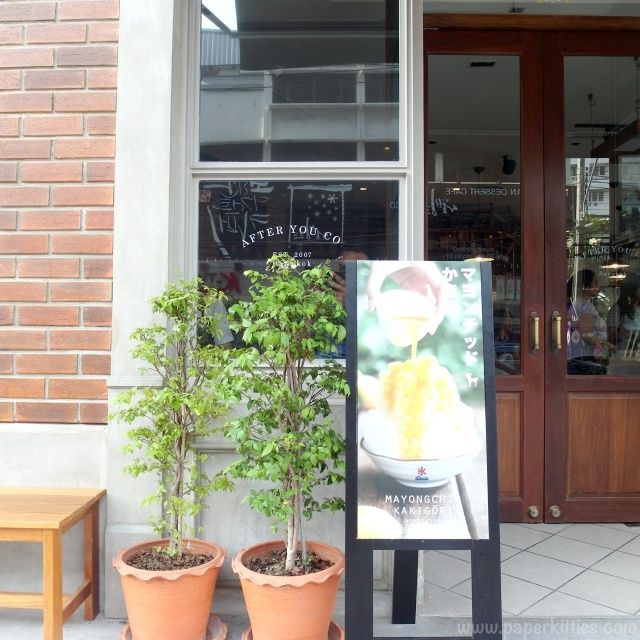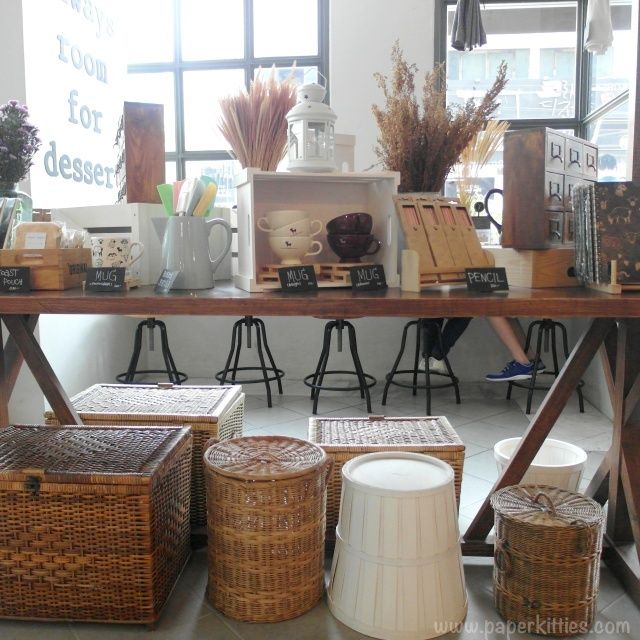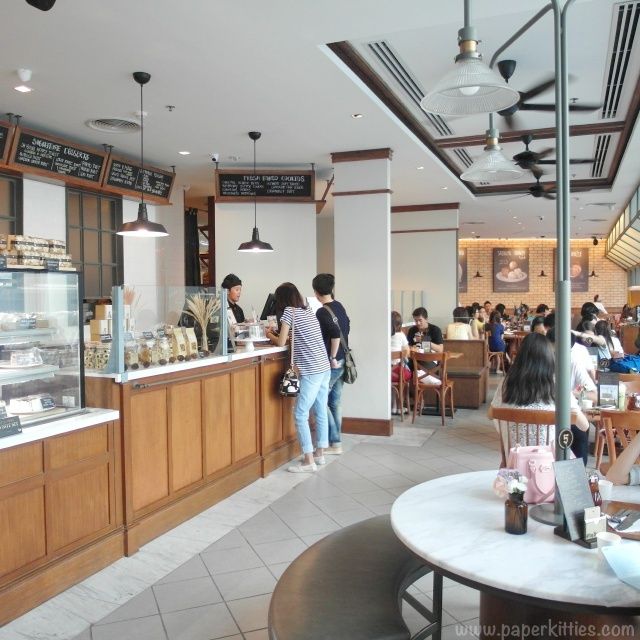 I'm never the one with a sweet tooth but my other two girls are so I basically got dragged into this place; which I'm glad they did cuz I love the Shibuya honey toast! It's so freaking awesome! You know how every time someone raved about a brunch/dessert place on instagram and it turned out to be a major disappointment.. finally there's one that's worth the rave!
12. Hello Kitty Cafe – Siam Square 1, Bangkok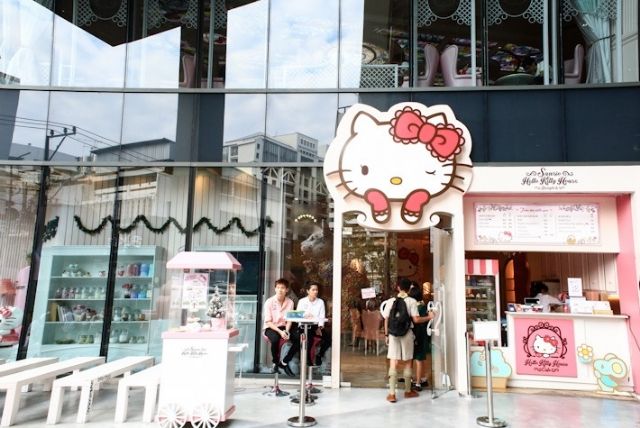 Just beside After You Dessert Cafe is the ever kawaii Hello Kitty Cafe! We didn't have the chance to try out the food this time round, but heck, it's Hello Kitty!
13. Greyhound Cafe – Siam Center, 3rd Floor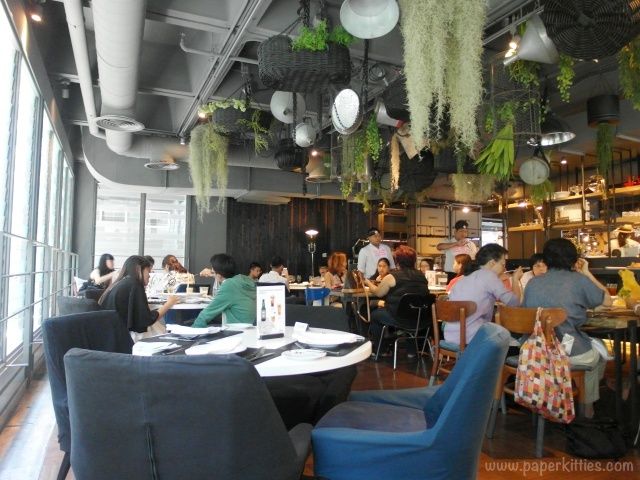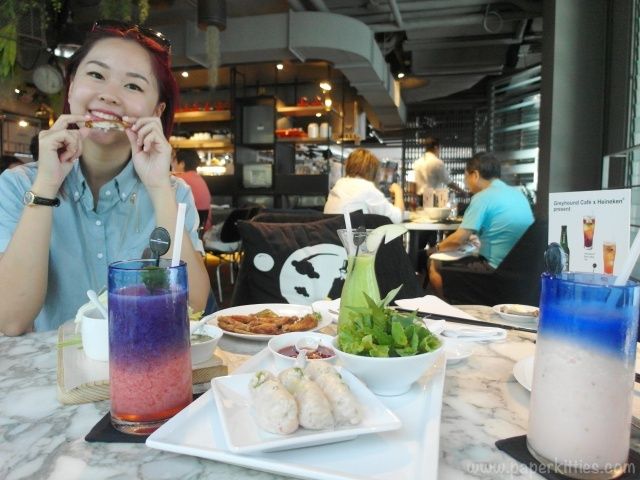 Was quite hesitant on putting this up on the list as the food was kinda disappointing this time round (and funny enough, the HKG outlet tasted much better). Nevertheless, it is still worth going for their chicken wings and desserts!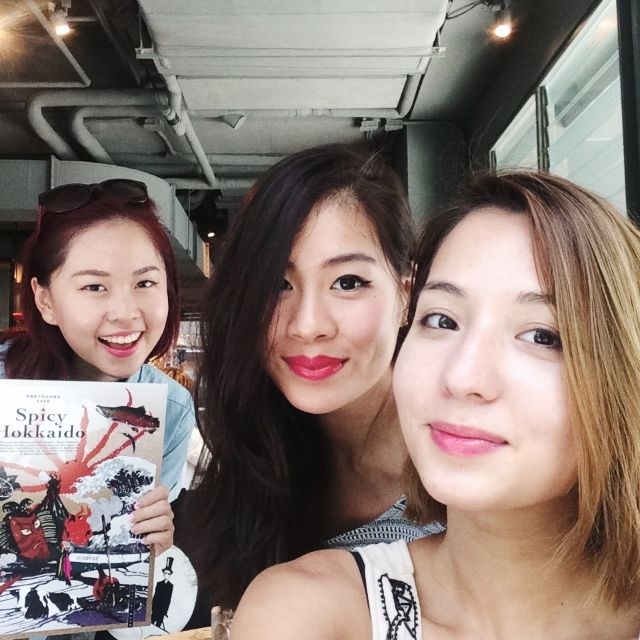 ✿>
Massage
✿
14.
Chang Foot Massage & Spa
– Siam Square Soi 6
Spoilt with too many choices, we initially tried Chang Foot Massage as recommended by ladyironchef but it was so disappointing and half hearted, the only highlight was the final 10mins shoulder massage. BUT! For a place with disappointing foot massage, their head and shoulder massage is surprisingly awesome – it literally takes your breathe away. I have no idea how tensed up my muscles were until she starts kneading them. Gosh, major awesome please.
15. Kannika Beauty & Massage – Amarin Plaza 2F-70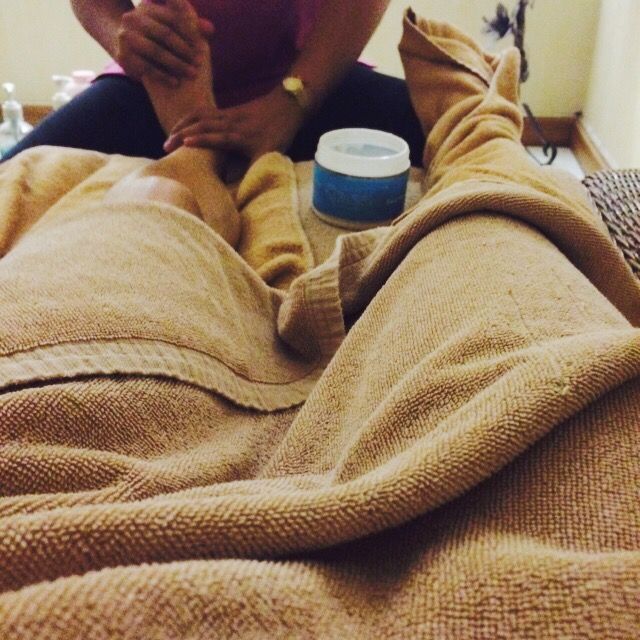 So if you're looking for an amazing foot reflexology session after a long day of non-stop walking, I have just the right place for you! I always pop by here without fail, after visiting the Erawan shrine, because of the service consistency. The ladies know just how to hit the right spot with my veins vibrating with pleasure, even one hour feels too short with them. In fact, they are so good they have three stores in one shopping mall, so you get the gist.
However, don't bother the the shoulder/full body massage – the girls went for it and came out really disappointed. *shrugs* Both places charge at 300 baht per hour, be it shoulder or foot. This is basically the average market rate so anything more simply means you're being ripped off 🙂
That's all for now, 'til the next!
x