Editorial
Hello my kitties! It's been awhile since I've talked about Haircare so today I will be introducing the New L'Oreal Paris Extraordinary Oil Haircare range with the launch of their NEW Shampoo, Conditioner and Hair Mask 🙂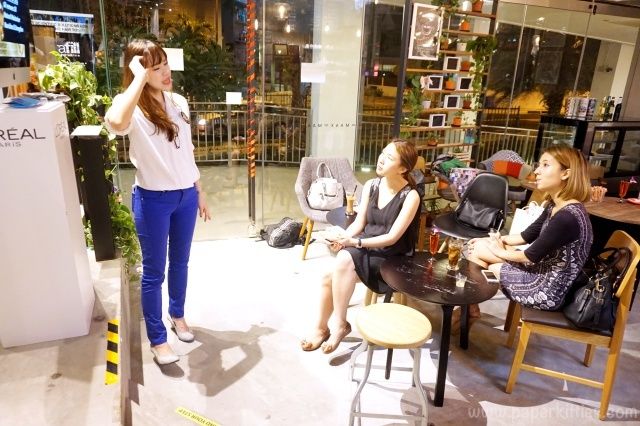 2 weeks ago, I have the opportunity to have a pampering hair experience using only the entire L'Oreal Extraordinary Oil range and nothing else..it was amazing! As the event happened at night (thank goodness), I went to work the next day as it is and my hair survived the frizz! I reckon L'Oreal should have introduced this range to Victoria Beckham, who started #FighttheFrizz on instagram, when she popped over to Singapore recently~  
A quick summary on this new Haircare range- it's from Japan No. 1 Treatment Brand and the Extraordinary Oil Hair Care range promises a luxurious and sensorial hair transformation that cleanses and conditions from the scalp, with the perfect balance of airy lightness on the roots and deep nourishment on the ends. It is infused with 6 Flower Oils for 6 Hair Benefits: Soft, Smooth, Strengthened, Shiny, Manageable and Weightlessly flowing hair. 
L'Oreal Extraordinary Oil Shampoo: Light-weight and non-greasy shampoo that deeply nourishes and cleanses the hair from the scalp to the hair ends.
L'Oreal Extraordinary Oil Conditioner: Melts / Penetrates into the hair instantly upon application to the hair length, unlike other typical conditioners which only coats the hair.
L'Oreal Extraordinary Oil Balm-Hair Mask: Intensive nourishment to hair, revive lifeless locks, dry / damaged hair. To use 1 – 2 times a week after shampoo & conditioner.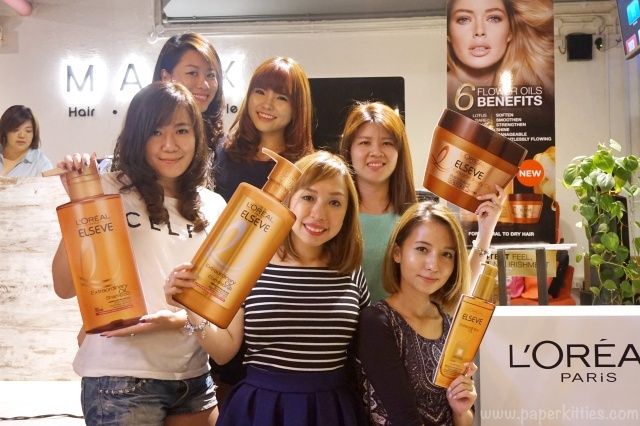 I was quite hesitant about this range initially as anything too nourishing always sound like bad news to my very fine and limp hair. But I was quite impressed that it was the complete opposite; in fact, the range is not oily and greasy at all and I really love how good this range smells and it doesn't weigh my hair down nor make it look flat after each usage – a bonus, don't you agree? 
If you're interested in trying out the new the New L'Oreal Paris Extraordinary Oil range, don't miss out the $2 discount on each Shampoo, Conditioner and Mask during this month's launch! For more deets, simply hop over to L'Oreal's Facebook or Website to know more 🙂