Event
It was a night of glitz and glamor as I attended my very first Fashion Week with a gorgeous group of beauty and fashion bloggers. To add a cherry on top of the cake, we even had the opportunity to snap a quick picture with L'Oreal Professionnel's first Asian Brand Spokesperson, K-Star
Yoon Eun Hye
! OMG, she is so gorgeous and sexy and feminine and all things lovely.. all I could do was gaze in awe at her beauty.
L'Oréal Professionnel, the Number One professional brand worldwide, launched the V-Look Service in Singapore – the first Korean inspired "face slimming" effect, created especially for Asian consumers. As the official hair sponsor of the Singapore Fashion Week 2015, L'Oréal Professionnel staged a Hair Show at
the Tent
, where Korean celebrity
Yoon Eun Hye
, L'Oréal Professionnel's first Asian Brand Ambassador, showed off the V-Look on the runway.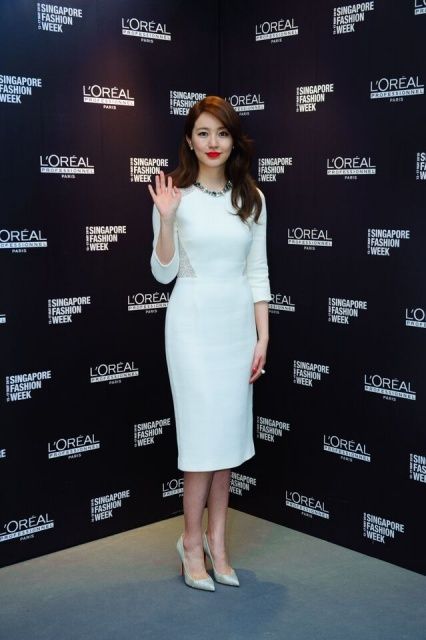 Yoon Eun Hye
endorses key L'Oréal Professionnel services such as V-look, Majirel Coloration, Absolut Repair Lipidium and X-Tenso to achieve her soft, shiny mane whilst giving her the flattering V-shaped face. You must be wondering what exactly is the V-Look that I won't stop harping about?
Well, it is inspired by the Korean beauty trend of having a small V-shaped face, the V-Look by L'Oréal Professionnel helps create the illusion of a slimmer face and a sharper V-line without the use of cosmetics or surgery. This V-Look is achievable by the hairdresser's combination of precise haircut techniques along with smart but simple colour placements to create the ideal V-shaped face. One can expect more volume at the top and either layers to frame the face and/or an airy fringe to hide a section of your face.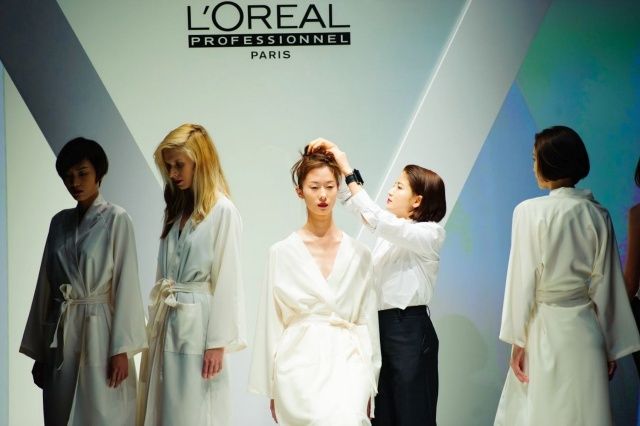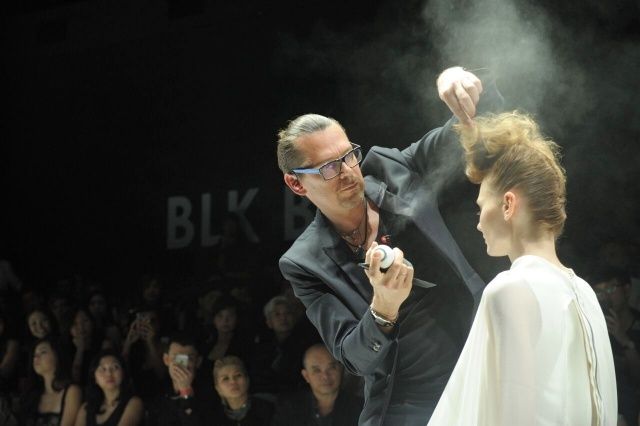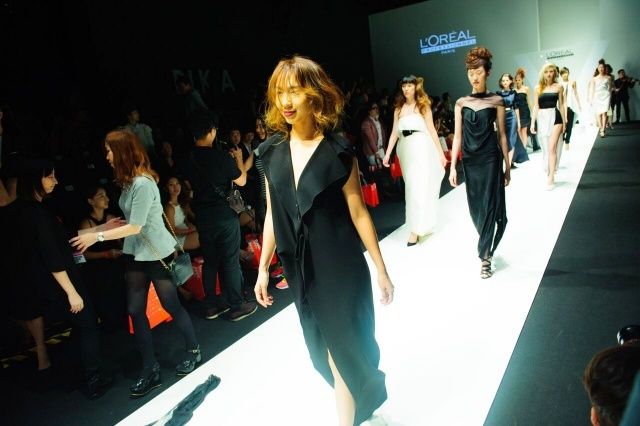 We were also treated to live styling demonstrations of Top Korean Celebrity Hair Stylist
Chahong
, and World Class French Hairdresser
Christophe Gaillet
, who displayed their inspiring interpretations of the V-Look during the show. Whilst most would prefer
Chahong
out-of-the-bed au natural look, I very much preferred
Christophe Gaillet
for his creative flair of the dramatic!

Thank you TouchPR and L'Oreal Professionnel for this amazing opportunity!
As tempting as the V-look haircut and colour makeover experience was, I decided to give it a miss as I knew that my hair is currently too short for any major changes (unless I feel like have a pixie crop) but I will be giving away L'Oreal Professional hamper worth $120 each to 2 lucky readers! Simply comment with your name and email to stand a chance to win this giveaway! Winners will be picked on 15th June, 12pm. Good Luck! x