Editorial Review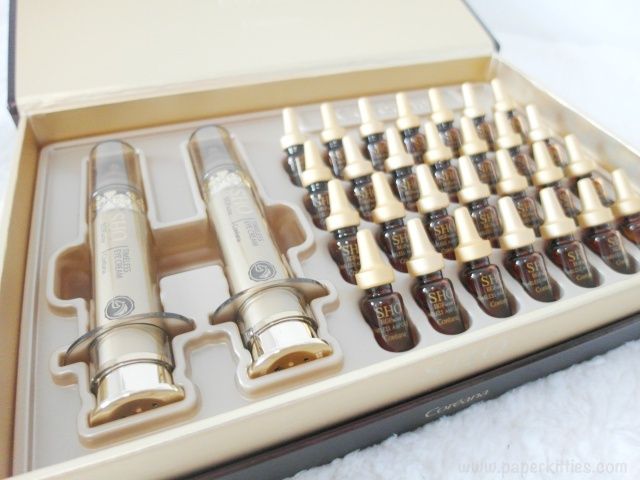 RODIN SHO's EGFactor Timeless Program is the perfect splurge if you're into anti-wrinkle products. This 28-day anti-wrinkle program is enriched in Jeju's horse oil and EGF (certified 'Natura;' by the Ministry of Food and Drug Safety) and contains two items: vitalizing ampoule and eye-cream product that can easily be used on a daily basis. The packaging itself look so impressive, I reckon it makes the perfect gift to "wow" the special someone in your life too.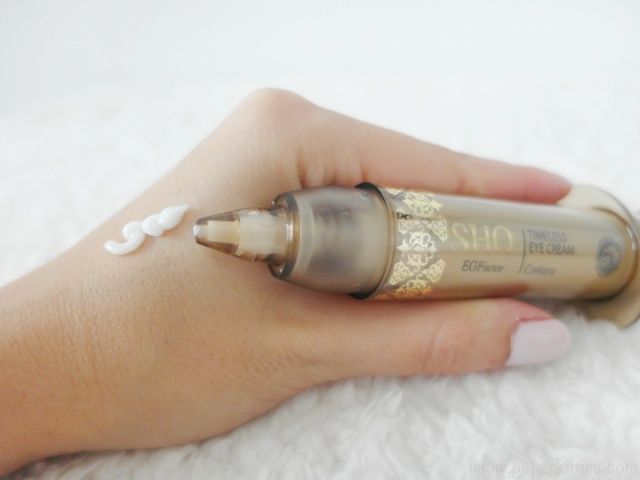 Eye-cream: Treats and brightens the eye area through a soft, easily absorbed texture that suits even sensitive eyes.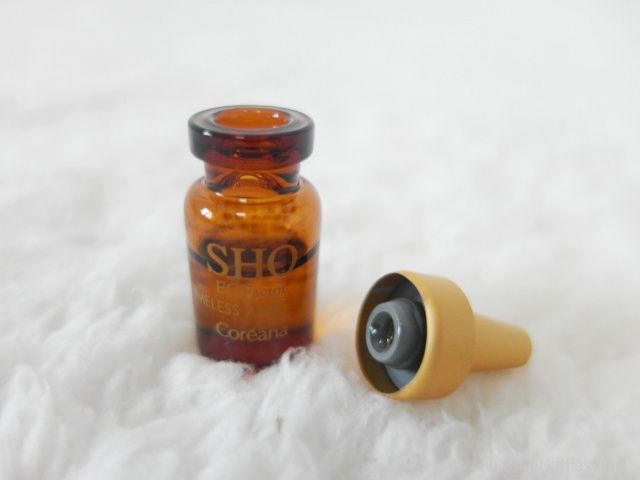 Ampoule: prevents the skin from dryness while preserving oil-moisture balance.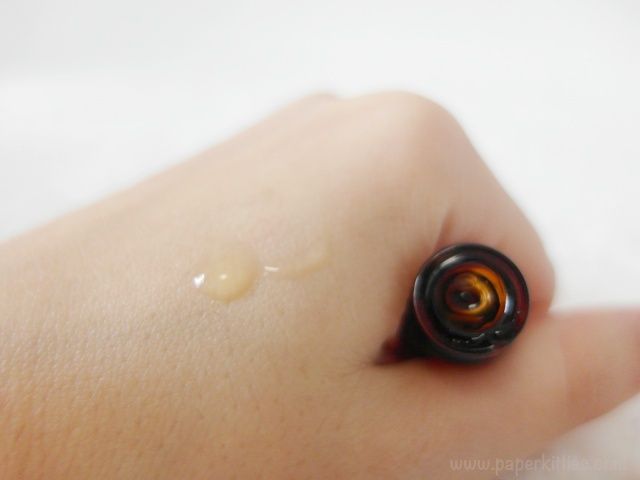 The ampoule contains hyaluronic acid and tomato extract, malt extract and other supplies to the deepest layers of skin moisture needed. Aiming to improve wrinkles and maintain skin elasticity while moisturising one's skin, I find the texture slightly heavier than the usual ones I am accustomed too – resulting in it taking longer than usual to absorb with slight stickiness. Although it didn't cause any breakouts (thank heavens), I personally find it too rich for me at this point of time. Eye-cream wise, it is pretty lightweight and absorbs easily with no tacky after feel so hurray to that! Overall I like this RODIN SHO's EGFactor Timeless Program but it's not something that my skin needs, you get what I mean?
Check out Bntnews for Korean news and trends!
Follow my blog with Bloglovin ♥