Sponsored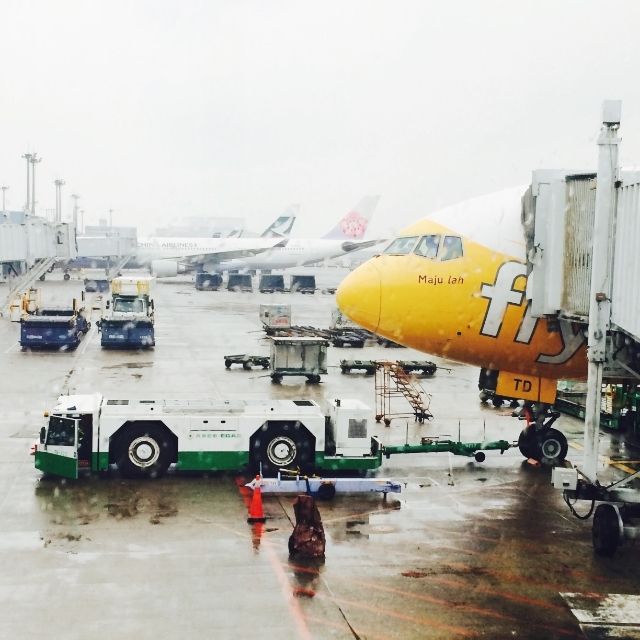 Having just been to Taiwan last October (and not blogging about it, omg I'm so sorry guys), I was a little hesitant to travel to Taiwan again within such a short span of time and not much annual leave left for the year. Well, that was until
Scoot
told me that they will be scooting me, the infamous shopaholic, off to the unbeaten track of Taiwan – far far away from the city life and into the countryside! No more shopping malls to buy my fashion and beauty products from, only quaint little cultural trinkets and souvenirs. That's a challenge I couldn't resist!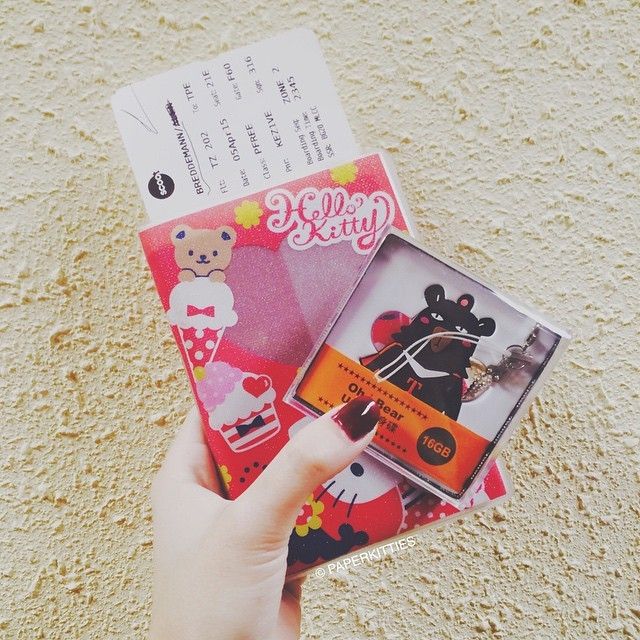 So after a crazy quarterly closing at work and last minute packing amidst my fully packed schedule, off I fly away to Taiwan with
Scoot
! Despite it being a midnight flight (and me bring sleep deprived for the past week), thank goodness for the extra leg room that made the entire journey so comfortable.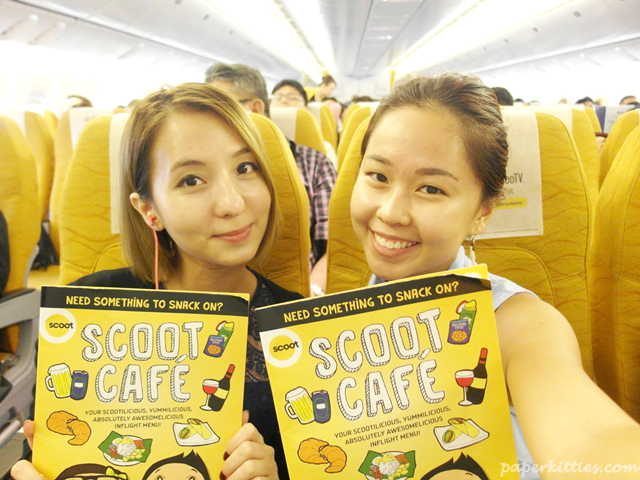 Got hungry mid-flight and had their famous soya sauce chicken rice with chinese mushrooms and quail eggs. Super yummy and satisfying please~ My travel companion couldn't stop raving on how this was one of the better inflight meals he has had, and he travels a lot! It was my first time flying with
Scoot
and I'm very happy with the spacious seats, even though I was sitting right smack in the middle aisle. Definitely putting
Scoot
high up on my flight list for my next trip!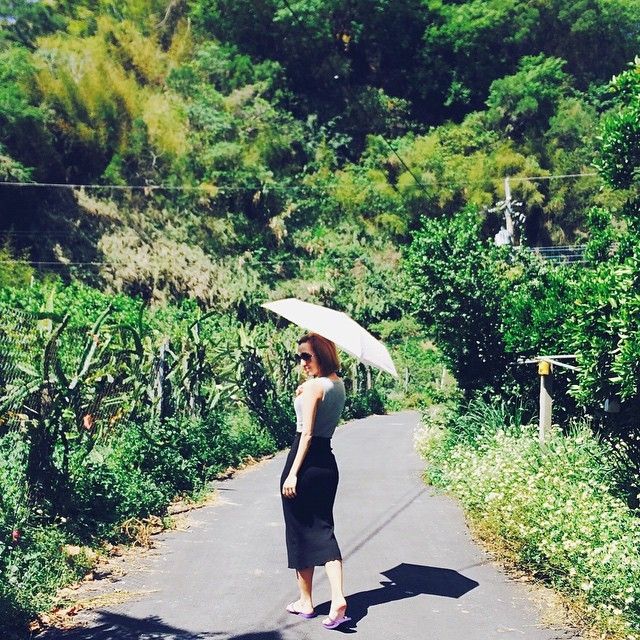 If you have been following me on
my instagram
, you would have been able to enjoy daily snippets of my unconventional Taiwan trip! Compared to Hong Kong, I find myself preferring Taiwan for the friendly locals, superb customer service and the ease in visiting tourist spots without being overwhelmed with tourists. It makes the entire trip much more relaxing and less stressed in my opinion. Here's some snippets of places we ventured on during the trip~
✿>
Day 1: Tai Chung
✿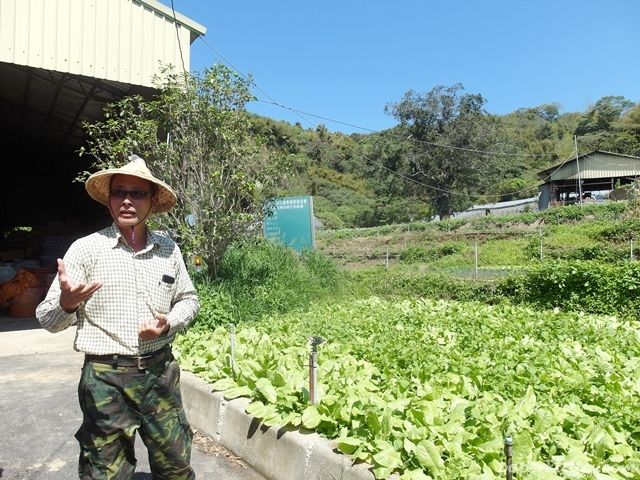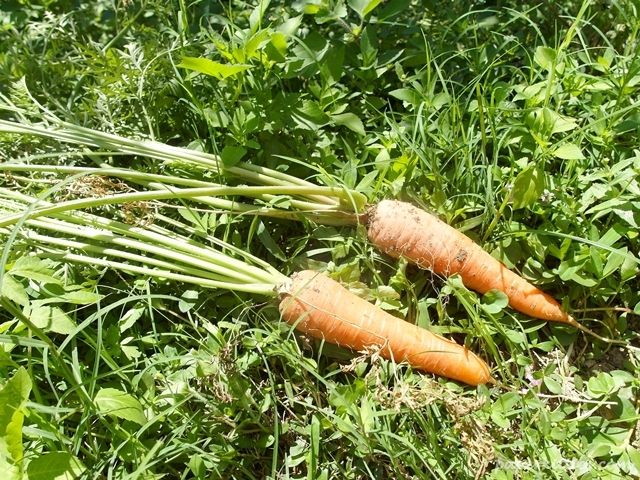 We begin our unbeaten journey pulling organic carrots from the ground in Tai Chung..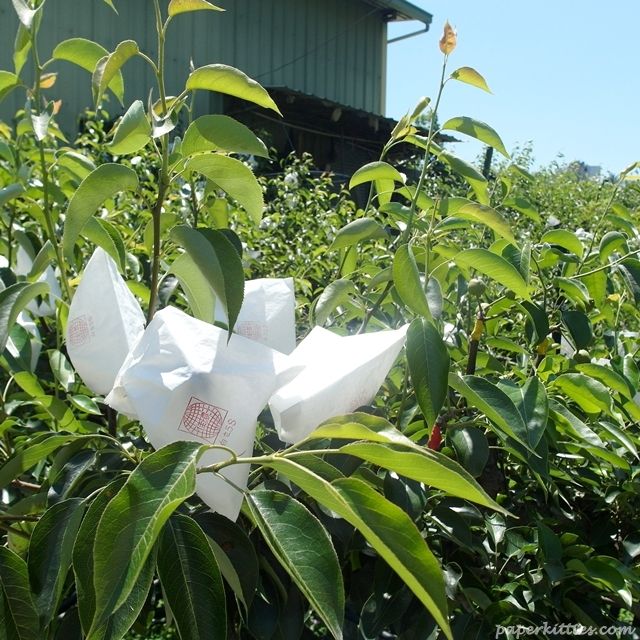 had a mini lesson on the art of grafting in Taiwan, here's featuring one of the three different pear species in one tree;

to picking Monster Loquats that is so juicy and sweet! (you should totally try the Snow White Loquat btw)

here's how a normal sized loquat (left) looks like beside the monster (right)

then we celebrated our Day One's hard work with some plum vinegar and different wines 😛
I reckon I'd known more about farming in one day than I ever did in school. Do you know that the extreme temperature difference in Tai Chung (hot during the day and freezing cold at night) allows the farmers to easily harvest fruits found in Japan, China etc through grafting? Although grafting can only be done annually and is labor intensive, farmers get to harvest pears 3 months in advance as compare to average – that's about 400 to 500 pears per tree! All I remember learning in school about grafting is sticking one plant into another and voila ~.~"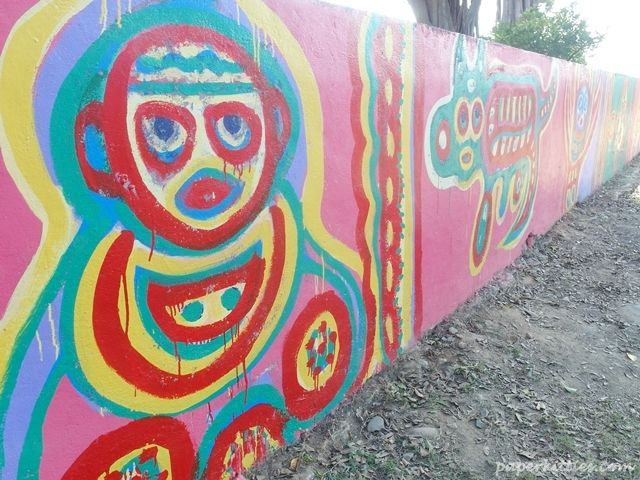 To prevent us from having city girls withdrawal syndrome, our next stop was filled with colorful and vivid illustrations in all shapes and sizes, from the houses to the doors and even the grounds.. it's the quirky Rainbow Village!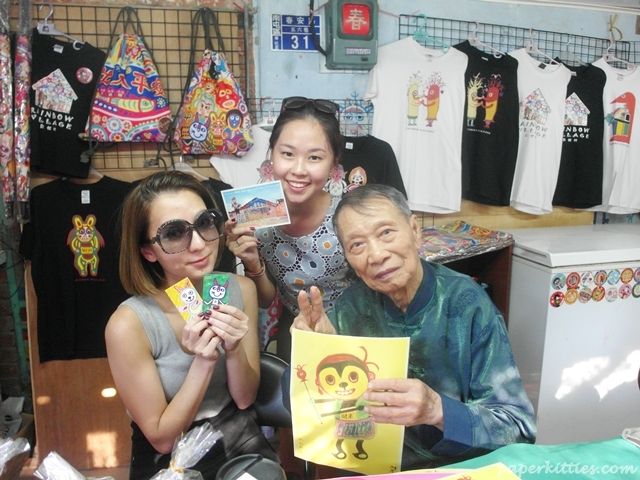 Here's the famous 彩虹爺爺 who saved this village from being pulled down for redevelopment with his artwork, you can purchase some of his works for souvenirs too 🙂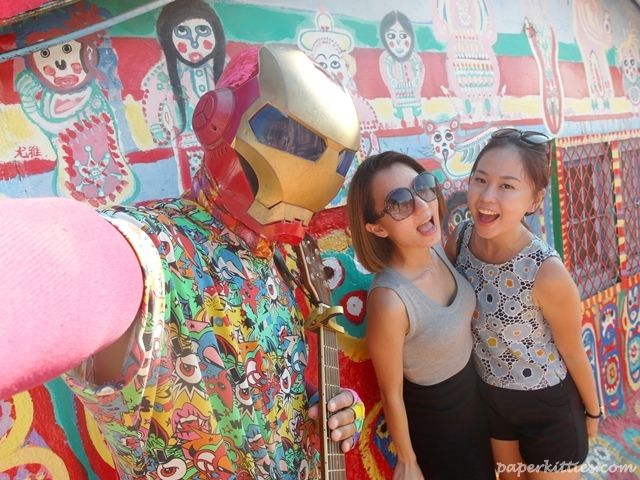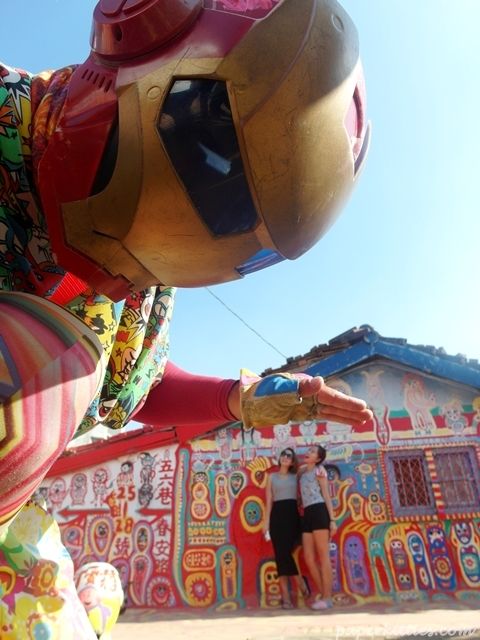 We were also very lucky to be able to meet the Rainbow Man who amused us with his awesome photography skills!
✿>
Day 2 & 3: Tai Nan
✿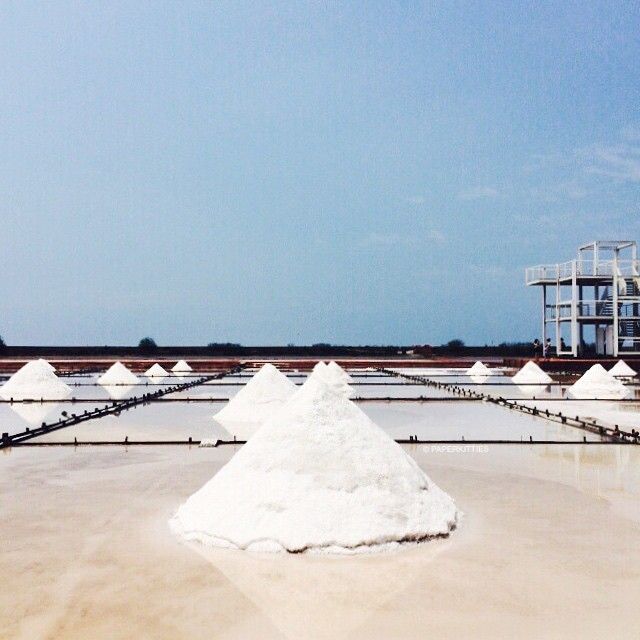 Heading to Tainan, we are in for a salty day ahead! There are a lot of salt fields on the south west coast of Taiwan. They were mostly set up by the government following the end of the Japanese Occupation, but with globalisation and cheap imports, the industry is in decline.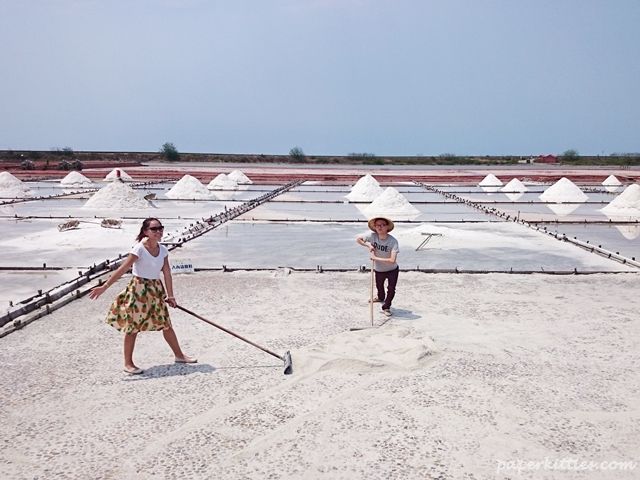 Instead, the region is now becoming a tourism hotspot in western Taiwan. Jing Zai Jiao salt farm was the first in Beimen District to use a tile base for evaporating seawater. It is now kept in its original form for tourism and photography purposes where you can practice your salt shoveling skills too!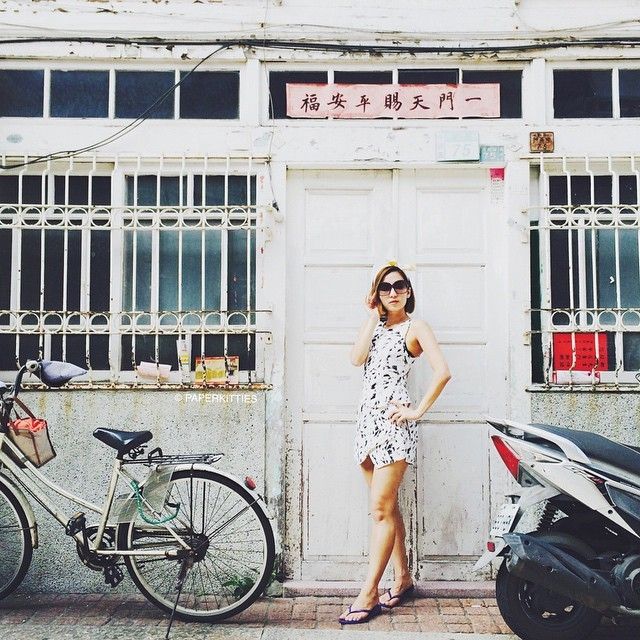 Of course there's more to Tainan than just salt farms. How can I forget about my favorite artistry street in Tainan? Look out for my next post on this quaint little treasure! I shall not reveal anymore :p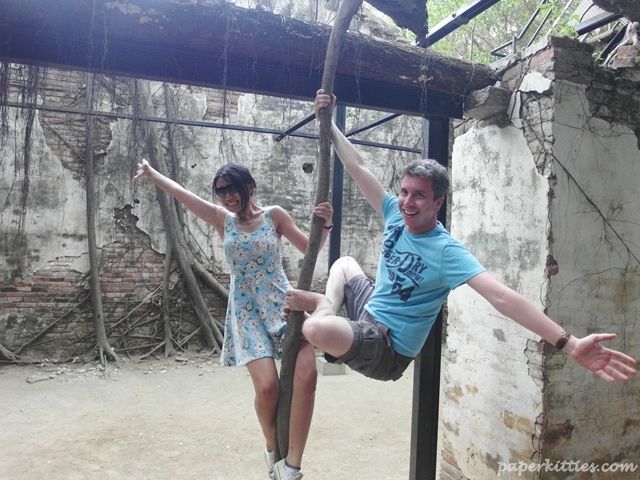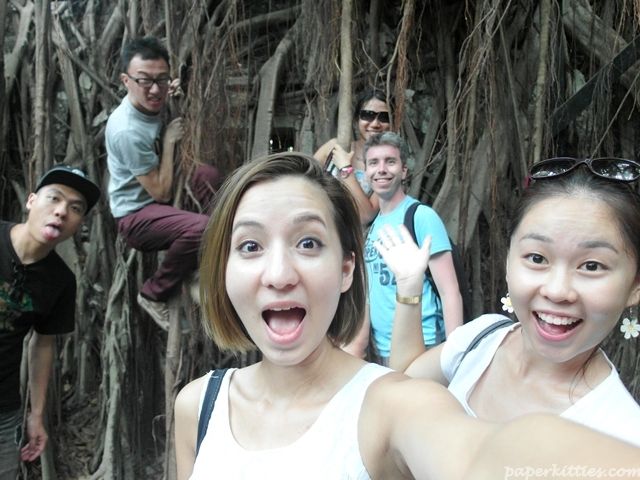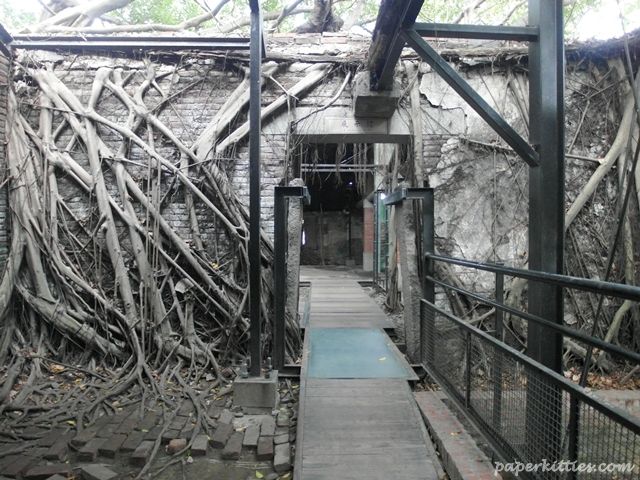 Another cool place that we visited in Tainan is the AnPing Tree House, a cool fusion of ONE large banyan tree and a very old warehouse literally interwined with one another.
✿>
Day 4: Ping Tung
✿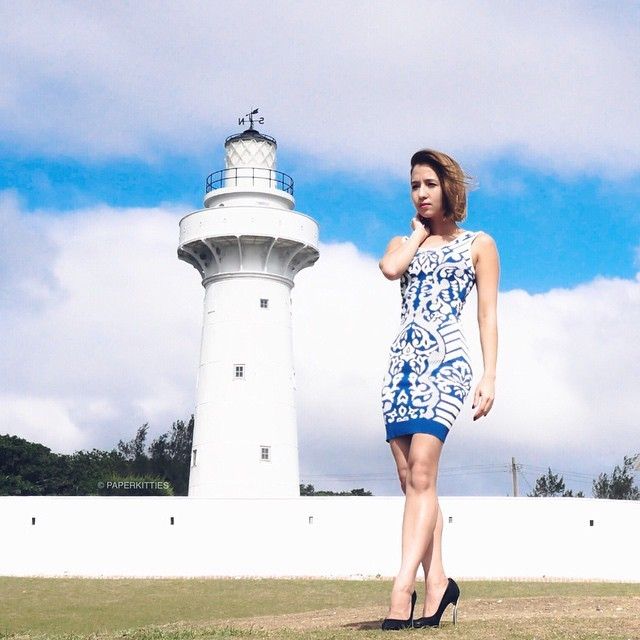 Sleeping with the fishes and discovering the gorgeous beachy Ken Ting! I know a lot of you are looking forward to this particular day so I shall not go into deets yet, look out for the next 2 posts as I feature them in thorough detail for you guys 🙂
✿>
Day 5: Chang Hua
✿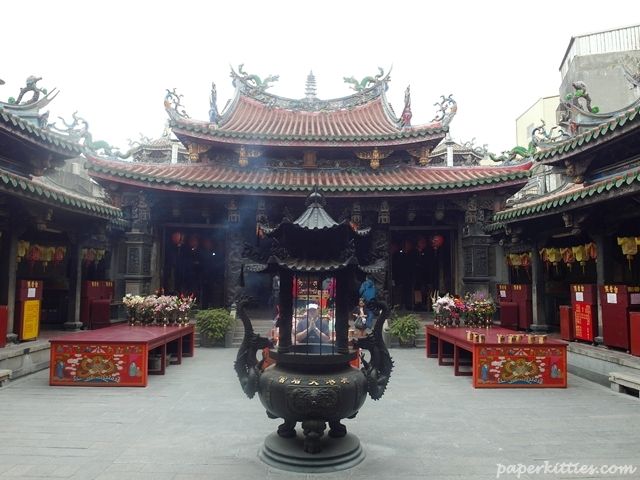 Away from the south and moving upwards, we headed to Lukang – one of the oldest popular city in Taiwan that goes all the way back to the Qing Dynasty. Here's featuring one of the oldest mazu temple in Taiwan with amazing wooden carvings found throughout the temple.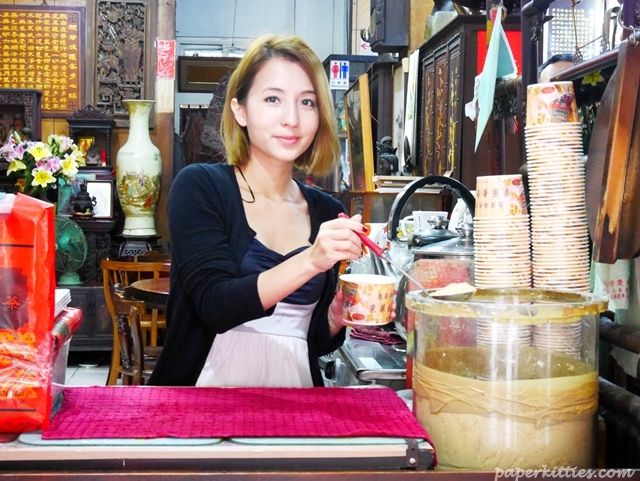 We even got to make our own mush tea – made of flour, peanuts and almond!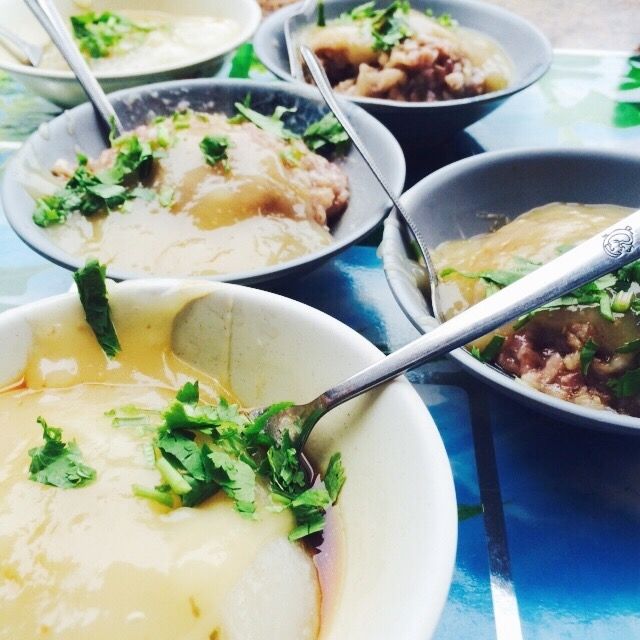 Trying out some of the popular local street food, here are some yummy pork and taro balls
✿>
Day 6 & 7: Taipei
✿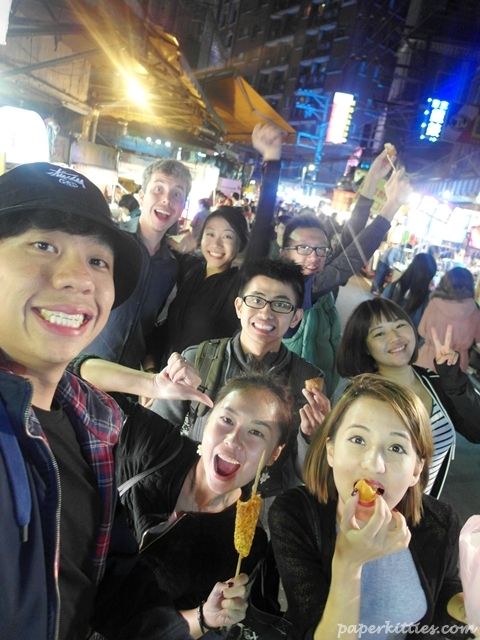 And we are finally back in Taipei! First stop, night market hopping!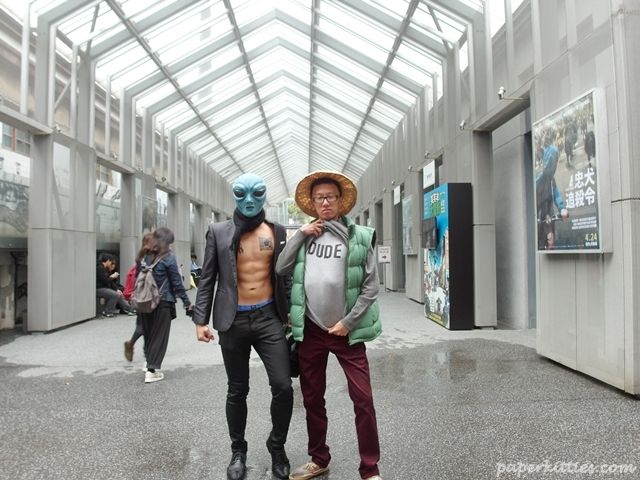 Visited the Creative Park the next day and I suppose
dude.sg
found some hot alien who flashed us his hot body on a cold rainy day 0.0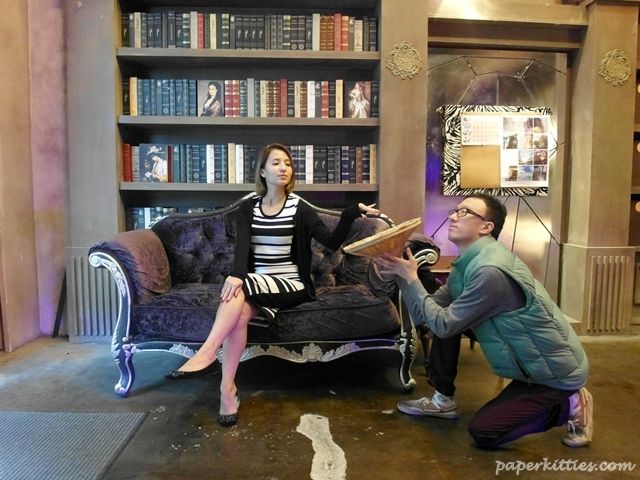 Fooling around at Deja Vu with my man slave. LOL
Overall, this entire experience had been freaking amazing. I had a once in a lifetime opportunity to experience many things that I would usually never have thought of noting in my itinerary, and for this I am very thankful to
Scoot
and
Taiwan Tourism Bureau Singapore Office
for making this trip happened! By allowing me to step out of my comfort zone and letting myself be exposed to whatever that comes my way is well worth it. Many a times we were encouraged to communicate with the locals and boy did we learn so much from them! I was also heaps lucky to be travelling with the craziest bunch of companions who had me laughing a lot during this trip and allowed me to be a little more goofy in front of the camera. Obviously there's loads more of this trip that I have yet to cover so do be patient with me whilst I skip the fluff and collate on the important things/places you may need to know when travelling to Taiwan!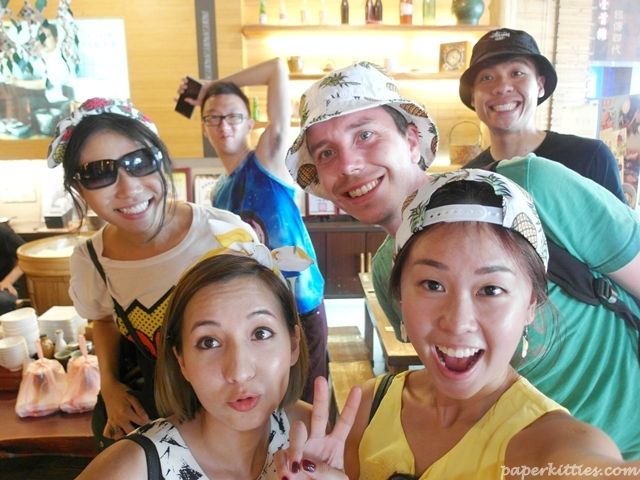 More of my travel companions and my crazy moments can be found here
#ScootingTaiwan
, so feel free to follow us for more adventures! You can also pop over to the blogs of
Celine
and
Jacq
for more Taiwan adventures as we will be covering different aspects of our trip, stayed tuned~
In the meantime, if you're already itching for a vacation to Taiwan, don't forget to pop over to SCOOT to start booking your tickets now! Remember to quote "loveTW40" to enjoy 40% off flights to Taipei! #goodthingsmustshare
This trip was kindly sponsored by: