Editorial
Prominently placed in most supermarkets and pharmacies, Bio-Oil should be no stranger to many. A special skincare formula that reduces appearance of scars and stretch marks, and improves uneven skin tone; it is no wonder that this product is a holy-grail to South African families the way tiger balms are to us Singaporeans!
Personally, I have heard loads of rave reviews from my SQ gfs before but have never thought about actually trying it since I have a never-ending supply of body care due to my weakness for pretty packaging and scents :p Well, this was until I went on a workshop organised by Bio-Oil to reveal their newly launched upsized bottle in 200ml!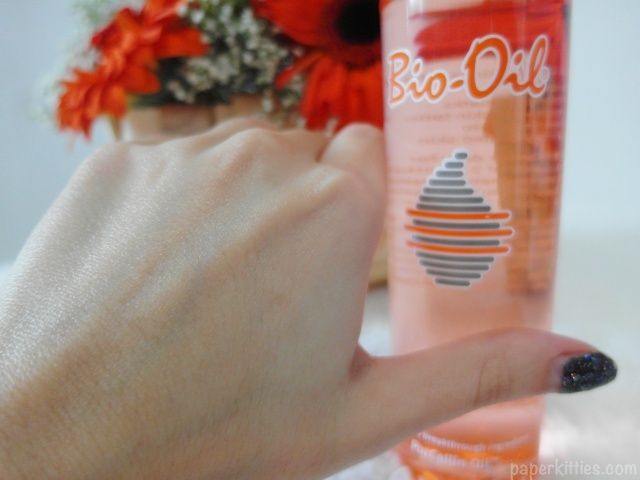 Although we were advised to use it twice daily to reap better benefits, I only religiously apply this at night before I head to bed. Bio-oil takes awhile before it gets fully absorbed into my skin, and even so, a slight shiny sheen will stay for quite awhile – something I am not used to during the day as I find Singapore too humid. That being said, I am so amazed with the results!!!
As seen on the left, that was my leg on Feb 15th after my HKG trip. My legs were in a horrible state after a random rash outbreak from stress and the leftover scars were pretty upsetting for someone who love wearing dresses. Upon receiving it, I decided to apply Bio-oil every night just to test how effective it was. On the right was the same leg after a month, amazing hey?! Apparently Bio-oil works best on "fresh scars", so the earlier you start applying it, the quicker and more effective it will be. Bio-oil is also recommended for eczema (which was what spurred me to start using it immediately) and I realise that just like the scars, the sooner you apply it the faster your eczema will heal; I have different patches of eczema flaring at different timings and the quickest healing time for me was in one week 🙂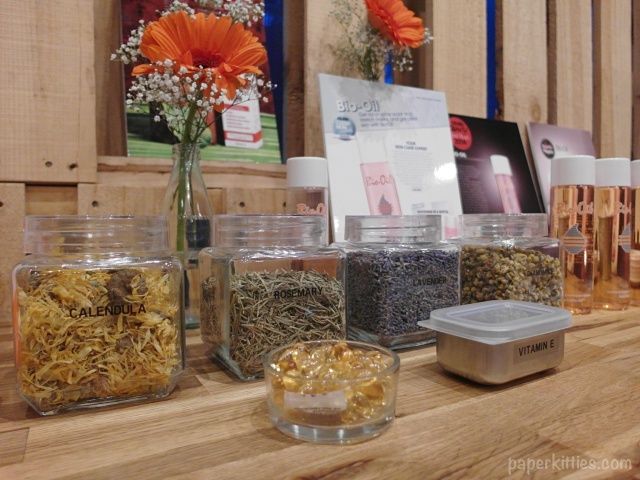 More deets about Bio-oil: it is unique blend of natural plant oils and vitamins such as Lavender, Calendula, Rosemary, Chamomile as well as vitamins A & E! Its advanced formulation, also contains the breakthrough ingredient PurCellin Oil, also makes it highly effective for numerous other skin concerns, including aging skin and dehydrated skin.
Another awesome way to utilise one's Bio-oil is to make your own facial scrub with ingredients easily found at home! All you need is Manuka honey, Himalayan sea salt, a lemon wedge and of course, Bio-oil!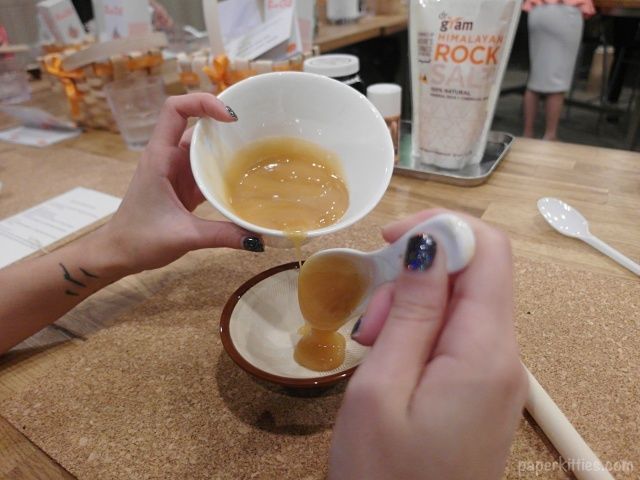 Step 1: Scoop 2 tablespoons of honey into a bowl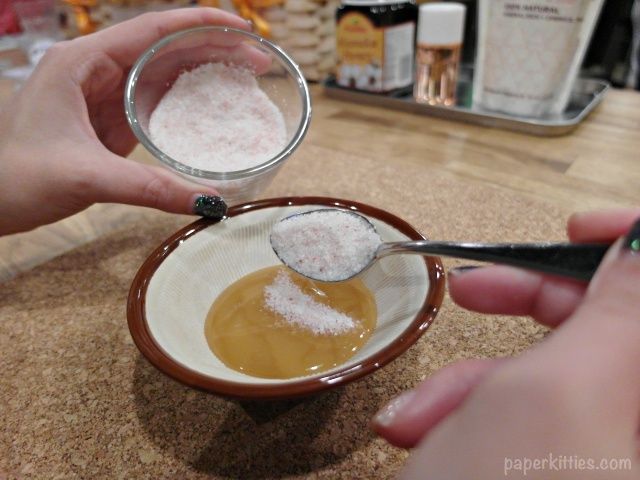 Step 2: Add 2 teaspoons of sea salt

Step 3: 4 squeezes of a fresh lemon wedge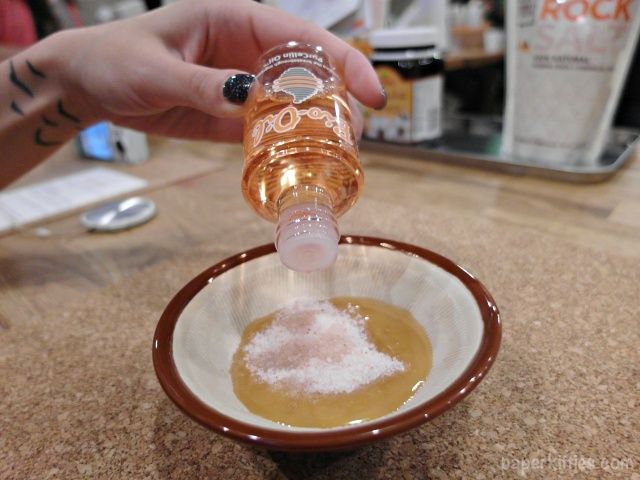 Step 4: 10 drops of Bio-oil before mixing them together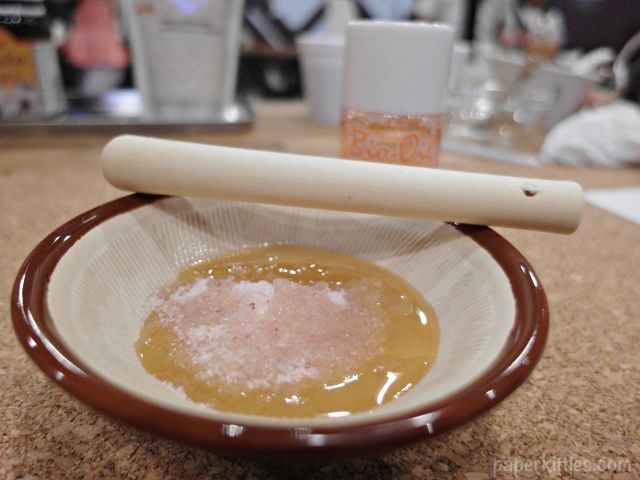 Pre-mixed. Obviously the DIY recipe can be adjusted to your personally preference. The above gives you about 1/2 cup worth of facial scrub! 🙂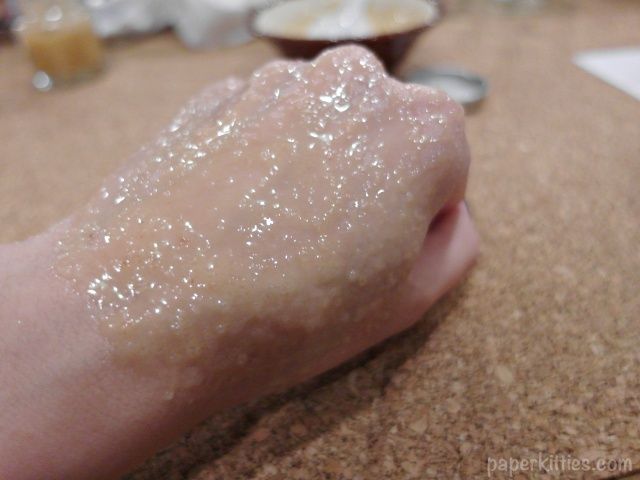 To use the scrub, wet your hand first before scrubbing it all over your face and body before washing it off. I tried it on my left hand and was amazed by how fair and clean it looked! There is certainly countless ways to use Bio-Oil, so I would strongly suggest that you go get one today as a healthy remedy for your skin! x