Editorial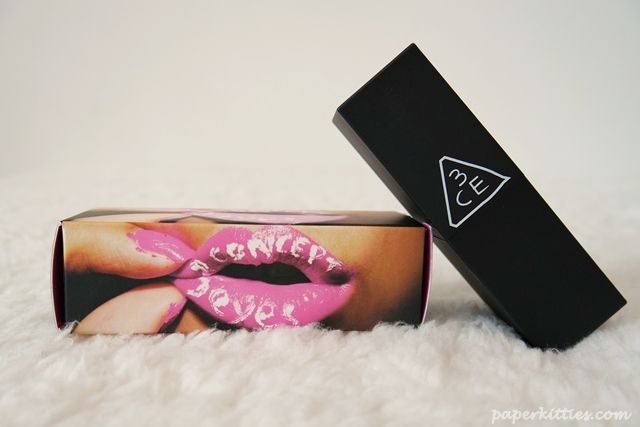 Described as a fatal, hypnotizing raspberry color that makes feminine appeal which cannot be expressed with colors of pink or red alone. 3CE has recently released the new Dangerous Matte Lip Color collection which promises a long lasting, vivid color pay off. Adding to my ever growing 3CE collection thanks to BNTNews, this time round I've received mine in a femme fatale shade: #807 hypnotic.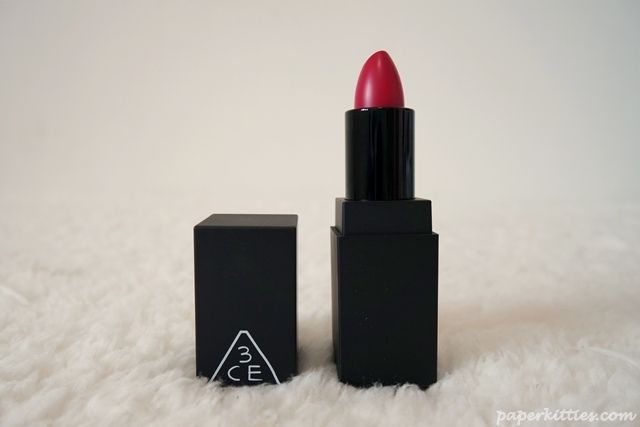 A powdery, matte finish with really amazing staying power; unlike most matte lips, I especially like how it didn't turn patchy or start drying my lips throughout the day. My lip was left looking powdery matte without accentuating the fine lines – tres chic.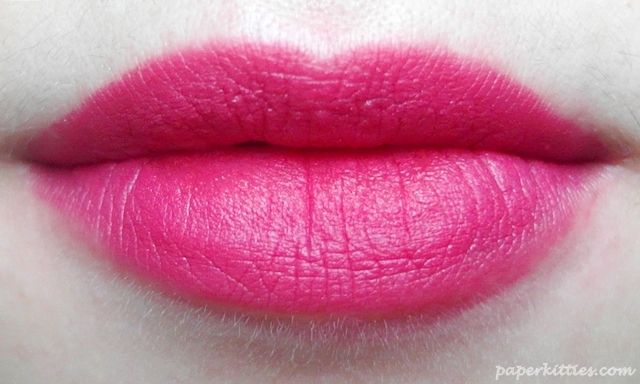 3CE Dangerous Matte Lip Color in #807 HYPNOTIC
However, I would strongly advise for you to always moisturise your lips before applying 3CE Dangerous Matte Lip Color for a way smoother application. The first time I applied it on with dry lips, it was a disaster to even get the product onto my lips not to mention of me having so much difficulty in having glide on smoothly. That being said, the colour was really intense and pigmented (which is something you can always expect from 3CE products), one swipe was more than enough for this creamy colour to be shown. Just always always remember to wear a lip balm prior to application!
Check out Bntnews for Korean news and trends!
Other BNT Girls: Kine, Joanne, Doris, and Bella