Editorial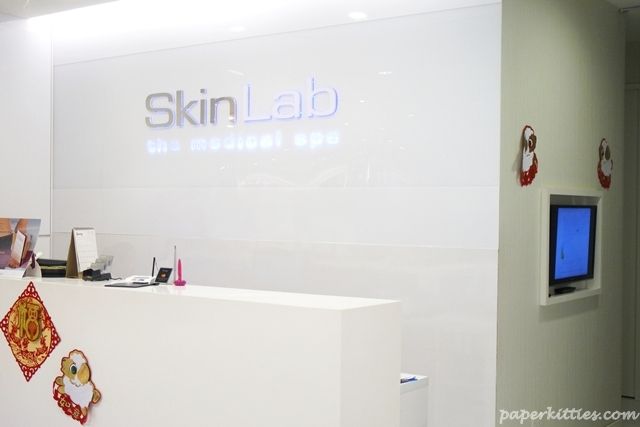 Out of all the beauty salons out there, what set SkinLab Medical Spa apart from the rest is that it is backed by doctors. Most services available at SkinLab are prescribed by the doctors before you can proceed, so you don't have to fear about being hardsell into packages just for the sake of it. For myself, I was recommended the I2PL facial to rejuvenate my skin and treat of my pigmentation problems (think freckles and acne scars). The entire process is non-invasive and painless.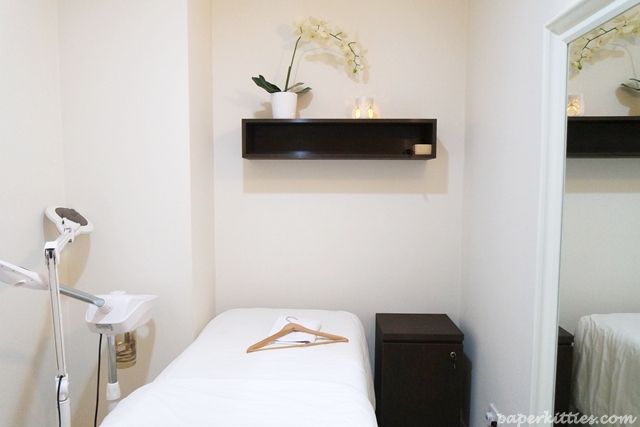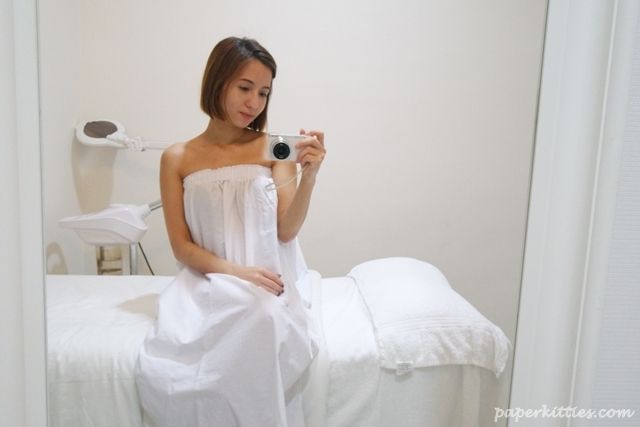 Getting started with my beauty treat in this minimalist white room, I was asked by my therapist of the day, Mong Ting, if I would like a hot blanket. I replied yes without a second thought, feeling all warm and snuggly has always been a plus point for me during facials.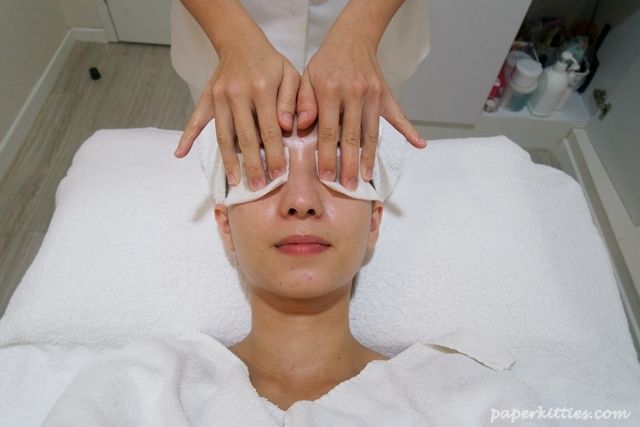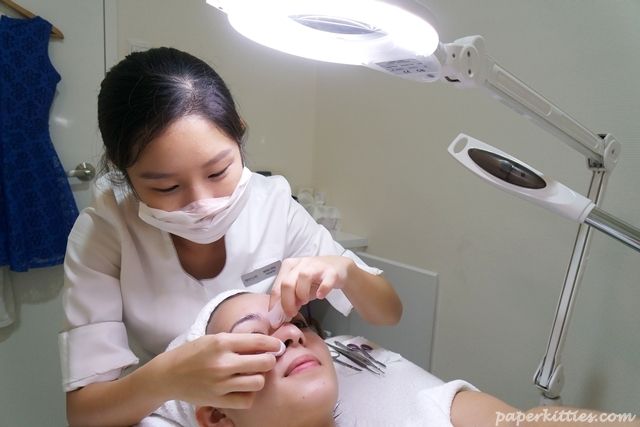 Mong Ting started the I2PL facial with a welcoming head massage before proceeding to double cleanse and tone. After a mini skin analysis with my face stripped bare of makeup, she proceeded to exfoliate my face to remove the dead skin cells and open up pores, so as to prep my skin for extraction.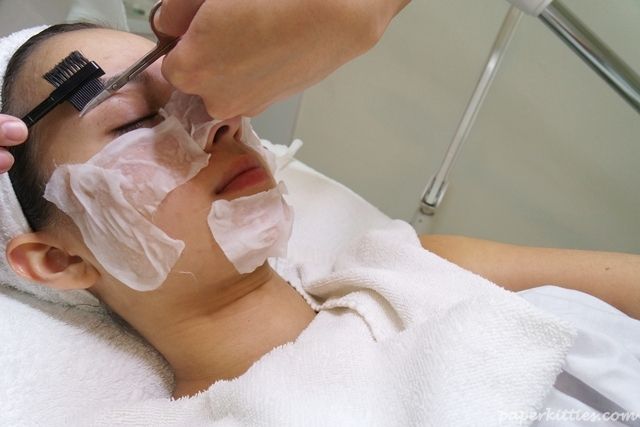 Eyebrow trimming in the midst of a facial is always a bonus 🙂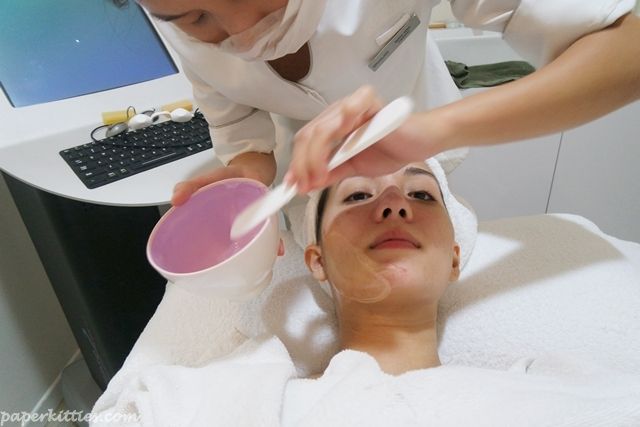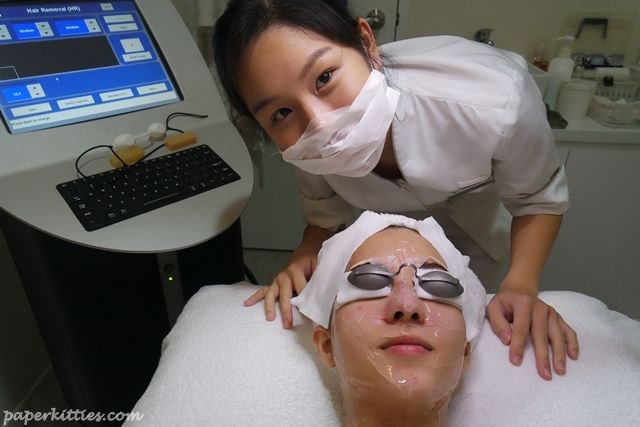 This shot is too cute to not be posted up!
Next up, was the much awaited rejuvenating I2PL. An optical coupling gel is used to enhance the light penetration before the use of the correct waveband of light and selective photothermolysis for our skin to absorb the light energy preferentially and the surrounding healthy skin is not harmed. Aimed to minimise pores and prevent pigmentation, the efficacy is higher than the usual IPL. Yet, it is much safer and painless.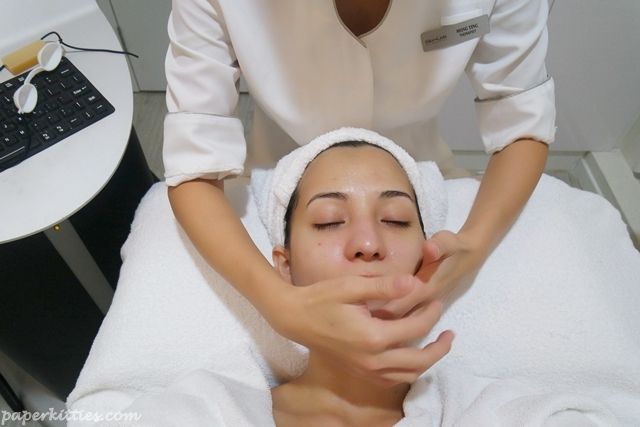 A medicated ampoule targeted for different skin types was applied on my face after the I2PL. For my skin, an anti-couperose ampoule was used for hydration and acne control.
Finally, we wrapped it all up with a softening moisturizing mask to plump up my skin with more hydration. Bet you didn't know that keep your skin hydrated is the key to keeping those crazy sebum at bay~

Bare-faced and mighty please with the results
All in all, I2PL aims to timulates the dermal-epidermal junction; resulting in a clearer, smoother, lifted and younger looking skin. Obviously one session wasn't going to give me instant results, but I do love how there's no downtime for this treatment and my skin did look much brighter and clearer after the facial.
If you're interested, Skinlab is currently offering their Signature Skinlab 'V-Face' Facial Treatment at $48 for GetKlarity customers only (U.P. $450 per session). You can expect to receive a top-notch cleanse and tone, plus 30 minutes of Radio Frequency (RF) Treatment at the chin area for a sharper jaw line to get that sculpted face you have always desired.


Reach your personal skincare epiphany and book with SkinLab through GetKlarity now:
Wheelock Place | Plaza Singapura | Jurong Point