Editorial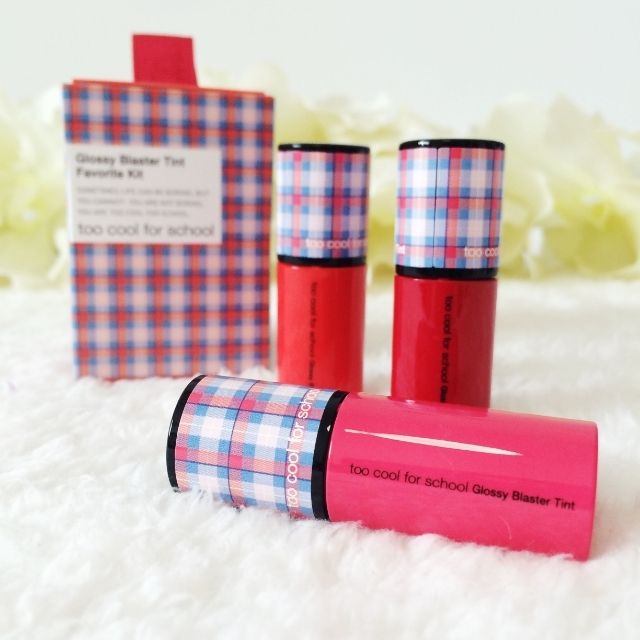 Thanks to BNT News, I reckon I am starting to warm up a lot to
Too Cool For School
cosmetics and their really pretty packaging. This trio lip tint in a preppy tartan design sure is too cute to give it a pass and perfect for my makeup pouch. I'm always on a hunt for a good lip tint that is long-lasting without drying up my lips by the end of the day; thankfully, the Glossy Blaster Tint didn't fail me in this area.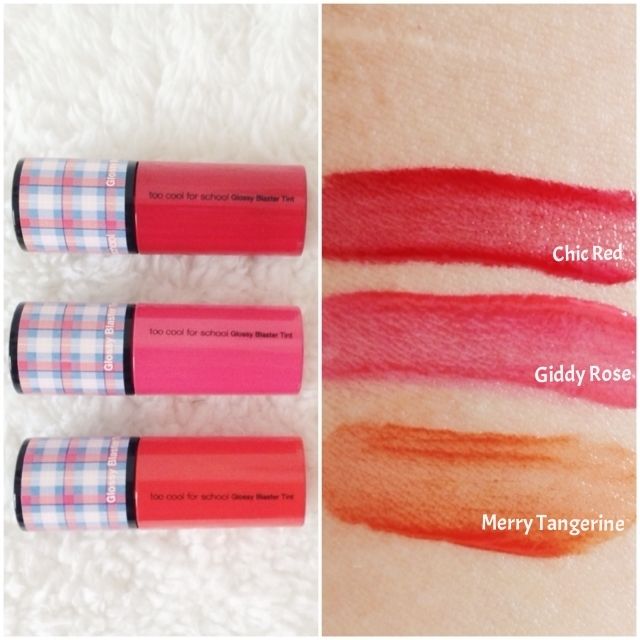 The Glossy Blaster Tint, which is both a lip tint and lip gloss, comes in three gorgeous shades of Chic Red, Giddy Rose and Merry Tangerine (top to bottom). The colors are really pigmented and could last a few good hours, without staining my tea cups.

Lip Swatches!
Noticed how my lips are looking all glossy and moist without the need of a an additional lip gloss? ♥ My favorite of them all has got to be Giddy Rose! Thanks to the doe-foot applicator, I have been having heaps of fun going back to my ombre lippie days again. Love how it gives off the perfect "just-bitten" look I can't get enough of.
Here's ending off with my favorite ombre lip at the moment, have a Good Friday everyone! x
Check out Bntnews for Korean news and trends!
Other BNT Girls: Kine, Joanne, Doris, and Bella