Editorial
Here's introducing a super duper kawaii collaboration between Ettusais and Shaun the Sheep! I practically squealed in utter delight when I received this adorable British animated plushie and lip care all adorably packaged in Shaun's iconic illustrations ♥ ♥ ♥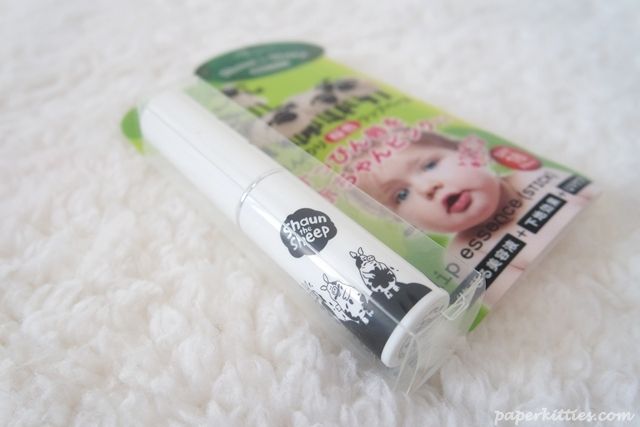 Lip Essence Stick N
This conditioning lip balm moisturizes and plumps puckers with Royal Jelly Extract, High Purity Honey, Hyaluronic Acid, Collagen Glycerin and Glucosyl Hesperdin. To sum it up, it restores chapped lips and lends a baby pink pearl sheen to illuminate your lips. I have been using this religiously every morning since I've laid hands on it… and it is more than sufficient to keep my lips moist the entire day!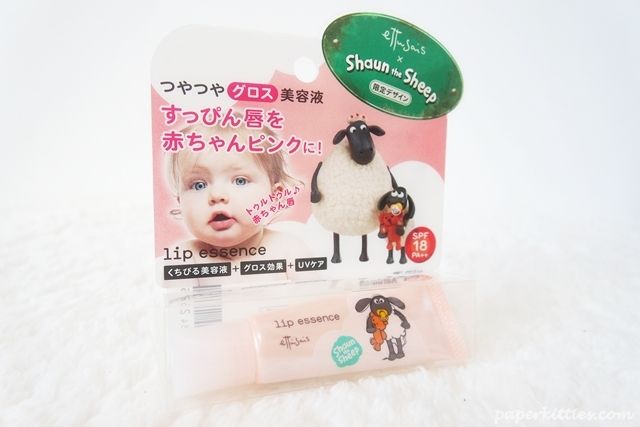 Lip Essence A
A hydrating gloss to help achieve the brilliant luster of lip gloss while treating chapped lips, I personally prefer using it as a nightly treatment (I find it too rich for day usage). By applying it generously on my lips before I sleep, I always wake up to moisturized and plumped lip with lip lines visibly reduced. This greatly helped in the smooth application of my lipsticks. I've also realized that ever since I started using this lip essence, I don't end up with chapped lips after a long day in lipstick.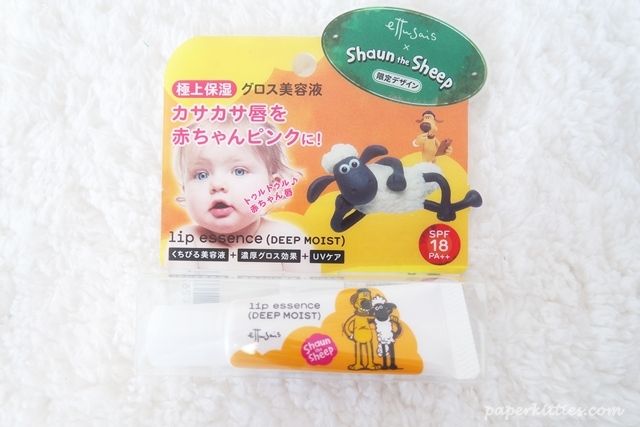 Lip Essence Deep Moist
I use this the same way as I do with the Lip Essence A, except that I only use it during my holidays and when my lips are particularly dry. It offers intense conditioning for dry lips and helps achieve luscious and lustrous lips. I totally couldn't live without it during my recent HKG trip.. waking up to perfectly plump lips means minimal lippie touch ups throughout the day!

Swatches!
Not like it really makes a difference cuz they look about the same when applied, hees. Each of these lippies offers SPA 18 PA+++ protection and is fragrance free. I've always been using Burt's Bees lip balm until Larry Yeo told me that lip treatments with menthol is really bad for the lips, the main reason for dry lips actually, so this couldn't have arrive at a more convenient time to prove him right as well. I'm a total convert now and you should too 😉