Editorial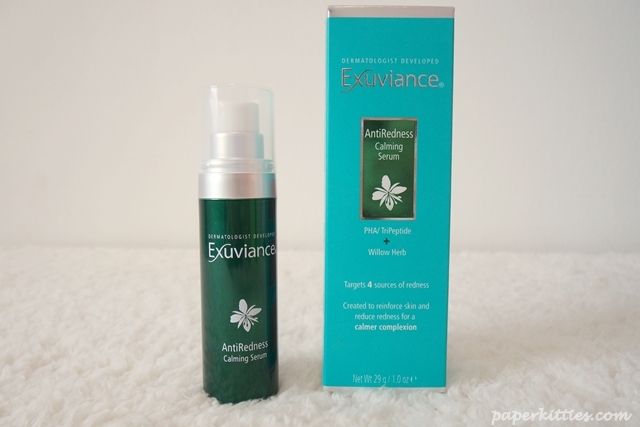 The Exuviance Anti-Redness Calming Serum is a soothing serum concentrate that visibly reduce redness and help prevent its recurrence, restoring calm to skin prone to sensitivity such as rosacea-prone skin. It contains ingredients such as:
– Algae extract to provide reinforcement to improve skin's resiliency to help counteract blotchiness and soothe sensitive skin,
– Willow herb neutralizes damaging UV-induced oxidation,
– TriPeptide to help interrupt the inflammation cascade, which in turn reduces the appearance of flushing on your skin,
– a PHA and patented bionic complex to strengthen skin for the future whilst fortifying its protective barrier to reduce potential redness,
– and lastly, Polyhydroxy Acids to comfort sensitive skin, such as rosacea, atopic dermatitis, and eczema, by strengthening skins barrier function and help fight the signs of aging without irritating skin.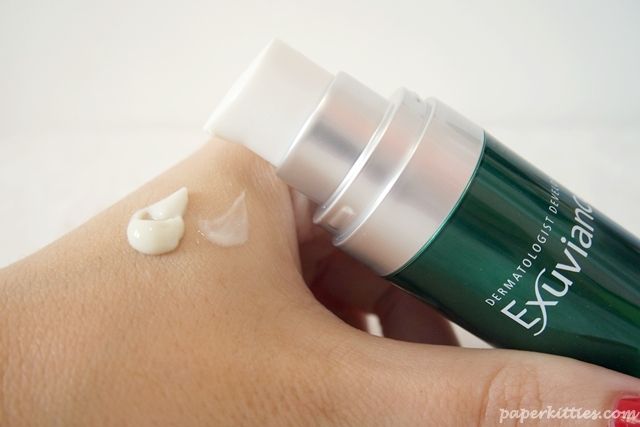 Just like all Exuviance products, the product is non-comedogenic, non-acnegenic with no added alcohol, fragrance or parabens that can upset delicate skin.
Like most serums, simply smooth on clean skin twice a day, layered under your moisturizer. While I do not suffer from any major redness inducing issues, I find it effective in reducing the unflattering redness of acne scars. In fact, it actually speed up the healing process with my scars lightened after 2 weeks of usage. I'd actually wished that I'd known about this product when I was suffering from dermatitis on my face few years back, it sure would have been assuring to be able to try out a renowned brand that can actually help restore calmness to my crazy skin (I was plain lucky that it eventually healed with several weird tricks I got from the internet, you can read about it
here
). Of course, this ain't the kind of product which will give you miracle results overnight… you'll reap the optimal benefits with prolonged usage. x