Editorial
If you haven't pop by Blackbox's newly revamped webpage
(here)
, you really should! Not only do you get to try out different exclusive boxes, you also get to earn points and redeem them for more products! Just for my kitties, simply use my promocode
"BBXALENE10"
to enjoy a 10% discount off any exclusive boxes at
BlackBox.sg
! Whee!
Each Rachel K Exclusive Box ($49.90 per box, worth more than $75 value ) comes with:
1. Rachel K Supreme Whitening Lotion [Full Size, RRP$24]2. Rachel K CC Renew Pressed Powder [Full Size, RRP$42]3. Rachel K Stem Cell Cleansing Gel [1.5g x 3 sachets, RRP$19 for full size]4. Rachel K Youth Spell Day Cream [1.5g x 2 sachets, RRP$29 for full size]
Anyways.. This time round, I will only be elaborating more on the full size products that are found in this exclusive Rachel K Box as I don't normally review sample sachets. So here we go~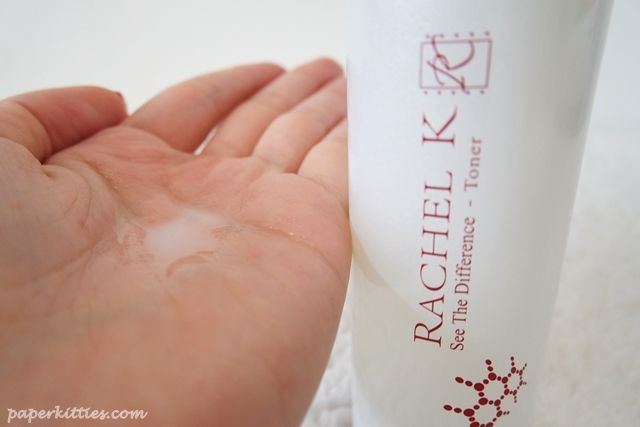 Rachel K Supreme Whitening Lotion
Whiten your skin without harming it and take it from dull to brilliant with this toner formulated with breakthrough natural ingredients. It aims to decrease various types of pigmentation whilst cleansing and refining your skin with its enriched Aloe Vera extract. Designed in a pumping bottle, you got to be careful as the product tends to squirt out in a really fast speed – so make sure eyes are on the bottle before you pump! The texture is akin to water and absorbs almost immediately into my skin. Some may complain that it gives a slightly sticky afterfeel but it's no biggie really, something I feel that I can live with since it doesn't turn my face into an oily battlefield anyway. I've been using this for almost a month now and have since noticed my skin to be clearer and more radiant, with my acne scars slightly lightened. I won't consider this a miracle product for sure but with prolonged usage, I do believe it will does the work it claims to.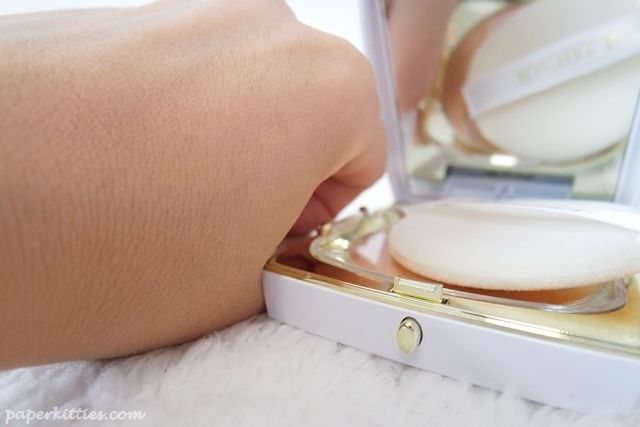 Rachel K CC Renew Pressed Powder
With 3 shades available (very light/light/medium), Rachel K CC Renew Pressed Powder helps reveal a naturally luminous, flawless and perfectly smooth complexion with its lightweight texture that's perfect for touch up. Its unique color-correcting complex instantly perfects skin with the Organic Shea Butter and an antioxidant complex and Vitamin E deliver powerful anti-ageing benefits. I won't recommend for you to use it on its own, unless you have almost perfect skin, as it only provides light coverage that are better recommended specifically on prone-to-shine zones to mattify your overall look. The good thing about the Rachel K CC Renew Pressed Powder though is that it won't clogged your pores since it is talc free, paraben free, non-comedogenic and dermatologically tested; it also gives off a very natural finish without the cakey feel.
If you're interested to try out Rachel K CC Renew Pressed Powder, I'm currently having a giveaway on my instagram so do pop over to participate ya! More deets can be found here!
—
Anyway, our new episode for LifestyleBeat is finally out!! Do click "PLAY" to watch Melissa and I cook up a storm and use the remaining ingredients as a facial mask! 0.0 Be warned, it is super unglam~ x