Editorial Review
To be honest, I dread having to blog about this. Not because the spa was horrible (in fact it is one of the most enjoyable hair spa I have enjoyed so far) but because my hair and scalp was in such a dreadful hideous state. I knew I was stressed with year end closing and that my scalp was itching slightly more than usual, but never did I imagine how bad it was. So.. be kind and don't judge hor, stress is like that one!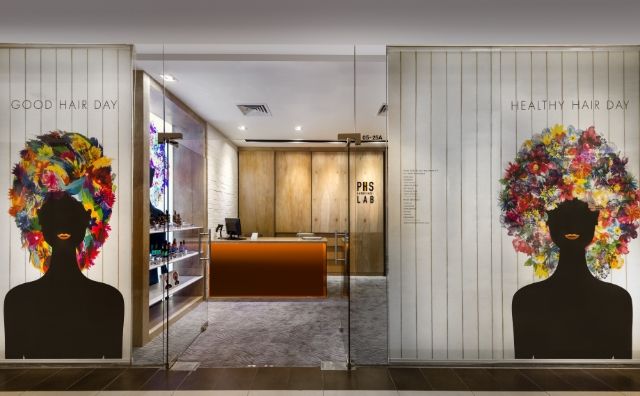 But first, let me do a little rundown on what PHS HairScience Lab is all about. A revolutionary concept in Asian hair and scalp treatments, PHS HairScience Lab combines botanical and trichologist-based systems to design effective treatments for your hair and scalp problem; all their holistic hair formulations are free of mineral oil, parabens or colourants.
PHS HairScience Lab not only offer hair therapy treatments, they also sell hair and scalp products for in-home usage targeted at your hair problems. Each product aims to detox, nurture and build a healthier scalp for long term hair growth.
For today, we shall focus on the Detox Restorative Spa Therapy! The first treatment in PHS HairScience Lab's proprietary three-step (Detox, Stabilise, Regrow) programme, it is a systematic programme aimed at solving scalp conditions – specifically hair loss through treatments using unique formulations that is patented to PHS HairScience. All these will be done in a pampering spa environment that is so comforting and relaxing: your own personal corner with a massage chair, hot piping tea of your choice, loads of movie for you to choose and enjoy for the next 90 – 120mins. Talk about a 5 star pampering!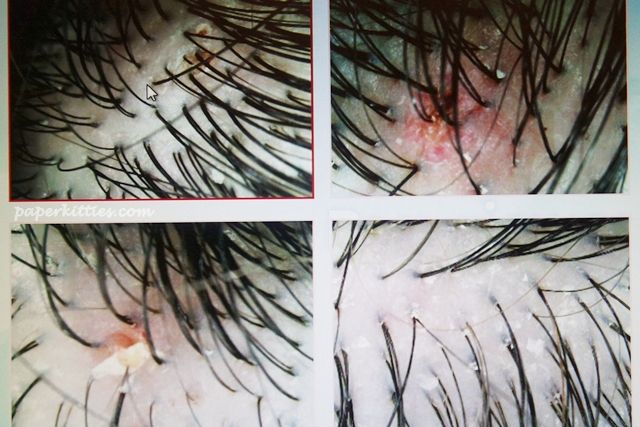 First up, I received a scalp diagnosis and consultation by my trichologist. Now you know why I dreaded blogging about it.. I know my scalp wasn't in tip-top condition, but having to see how bad it is definitely brings it to another level 🙁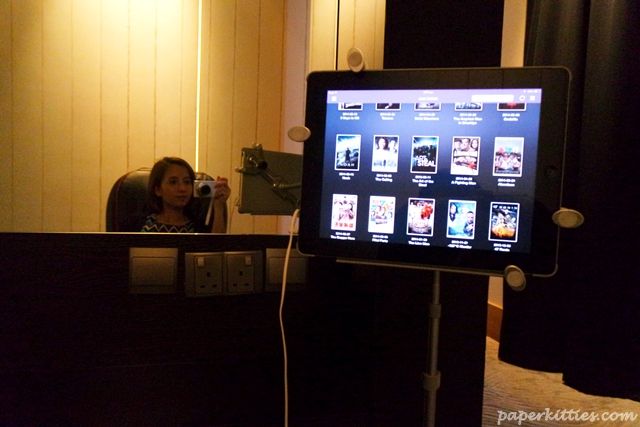 After which I was ushered into the therapy room and this is how dark the room actually is.. like a mini movie theatre that comes with the best hair and scalp pampering session ever! I've obviously tried different hair spas as per my previous reviews but this really take the cake. Although this is also the reason why I didn't take much pictures.. I didn't want to annoy and impose on others with my flash 😡
The following process was basically:
– Hair/scalp mask
– Hair shampoo and wash
– Three-point shoulder and neck massage with essential oil (4 to choose from, and it is damn shiok)
– Hair/scalp Serum
– Infra Red Light session
– Blow-dry/styling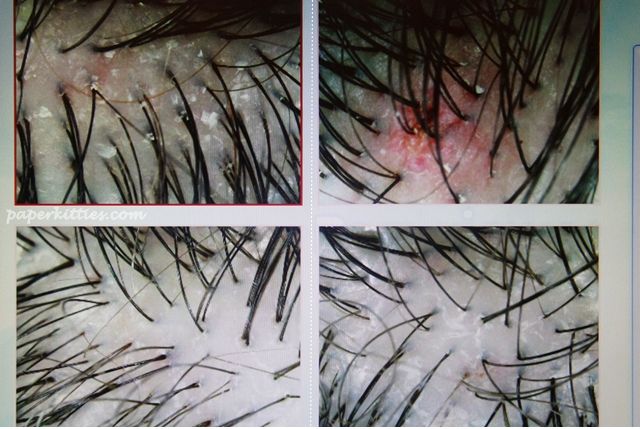 Top: Before, Bottom: After
Look at the massive difference! The dandruff reduced dramatically in one session and I emerged from the spa therapy feeling rejuvenated. For the next few days, I do noticed that my hair was visibly less oily, my scalp itches much lesser and the dandruff were gradually disappearing. Obviously, this isn't a one shot miracle but I can so foresee myself coming back for the monthly detox treat as recommended by them! Would you? 🙂
PHS Hair Science
Ngee Ann City, #05-25A/B, 391 Orchard Road, Singapore 238872
Plaza Singapura, #04-34/35, 68 Orchard Road, Singapore 238839
Wheelock Place, #04-12, 501 Orchard Road, Singapore 238880