Editorial
I'm back, I'm back!
It was a crazy week swamped with year end closing stuff, the last thing I wanted to do when I reached home was to touch my computer… so please pardon my impromtu hiatus. Now that it's all over and done with, let's get things going shall we?
Back when I was a student, the only brushes I could afford were those supermarkets/pharmacy ones like eco-tool and elf. I didn't know the importance of good quality brushes since a brush is a brush, as long as it does its work. Nobody ever explained to me why I needed a good one. Well, that was until I owned my first Dior Foundation Brush.. there was no turning back from then on. Think better flawless coverage, lesser tendency to streak, minimal shedding and the ability to last for years~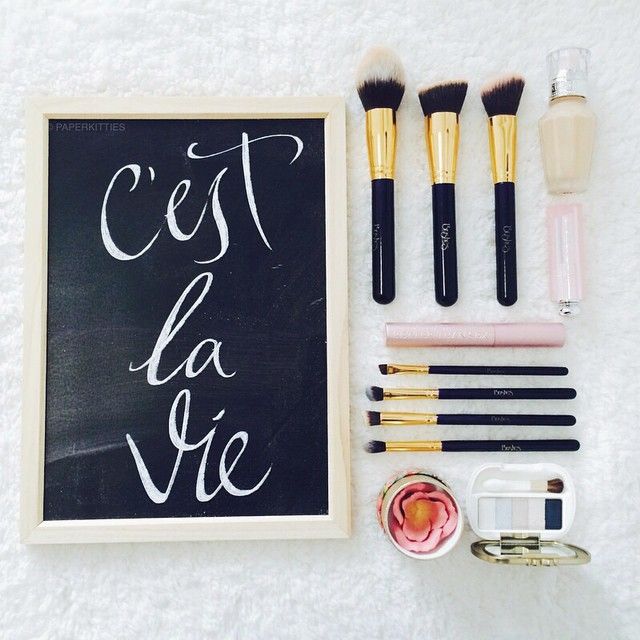 Brushes indeed make all the difference since high quality make-up will not do you much justice if crappy utensils are used. Ever since my first Dior brush, I have been very skeptical on the brushes that I intend to own.. main requirement being that they are soft, easy to blend and leaves a flawless finish. Believe it or not, the best way to identify an amazing brush is to simply run you fingers over the bristles. If it feels soft against the skin then this is a great sign. A rough feeling brush will indicate that it is probably not something to purchase and can actually be harsh and painful to use.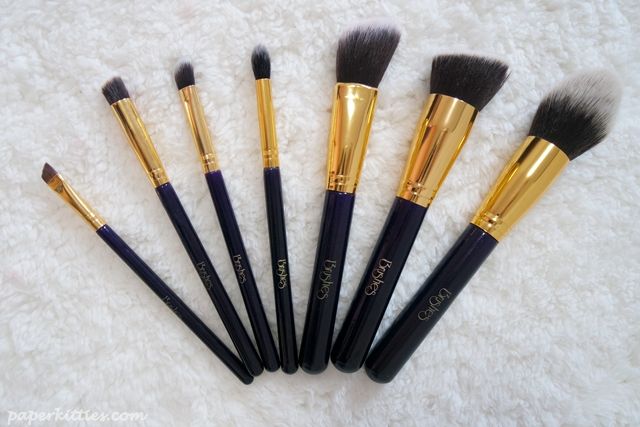 Magnetficent Seven (SGD$85)
is a basic essential brush collection packed with seven state-of-the-art tools in a sturdy yet sleek magnetic brush holder. You can expect cruelty-free brushes from 13 Rushes as all of them are 100% synthetic, contain zero animal parts and are free from animal experimentation. That does not mean that the quality is compromised though, as the ultra-plush bristles are super durable too! I have also taken the liberty to add individual links to all brushes (just click on the name), should you prefer to buy them separately 🙂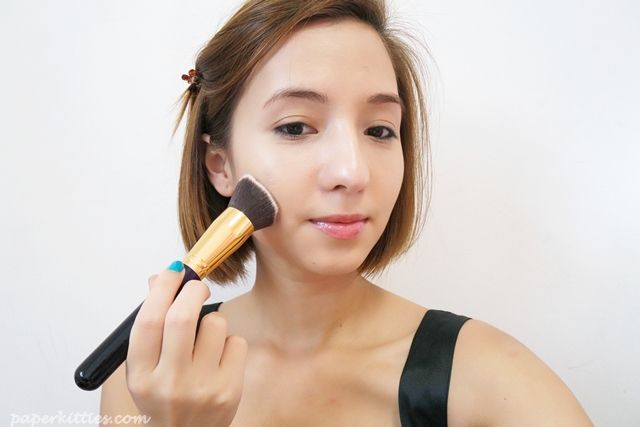 Angled Flat Top Kabuki
The
Angled Flat Top Kabuki
blends the hard-to-reach areas of your face effortlessly. This brush is best suited for cream/water/powder based products and for my personal preference, I love using it with my liquid foundations best. The brush is very dense and works as a treat to providing full coverage, spreading and blending product easily without those cakey, patchy look that many foundation brushes give you. Instead it's a seamless, airbrush style, natural looking finish.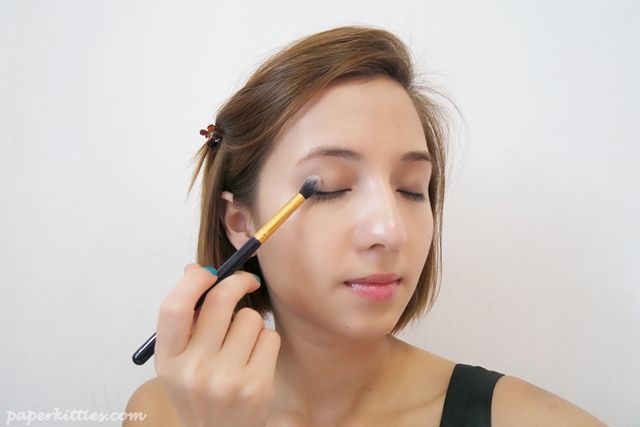 Fluffy Blender
A 2-in-1 multi-functional brush, it applies and blends out eyeshadows at the same time. This smooth applicator is easy to control the amount applied without feeling bristly, stiff or too chiseled. I find this perfect for blending out harsh eyeshadow lines and my holy grail to feathering out color for soft smoky eyes. A critical brush to own I must say~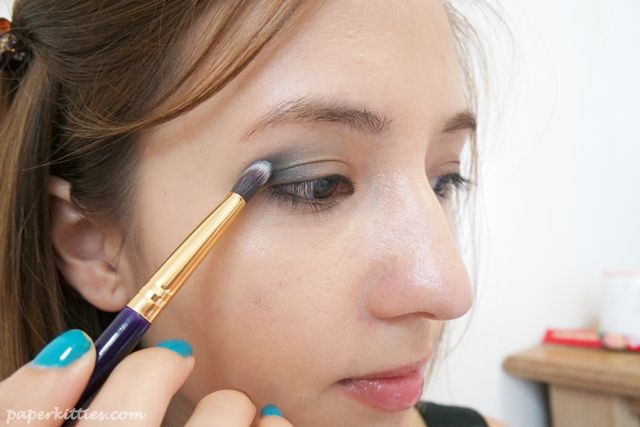 Angled Mini
Perfect for girls who just start out on eyeshadows, aka me, this full angled eyeshadow brush is suitable for: applying and blending eyeshadows, highlighting browbone and under-eye concealing. I find it ideal for applying eyeshadows smoothly and evenly on my entire eyelid without looking splotchy.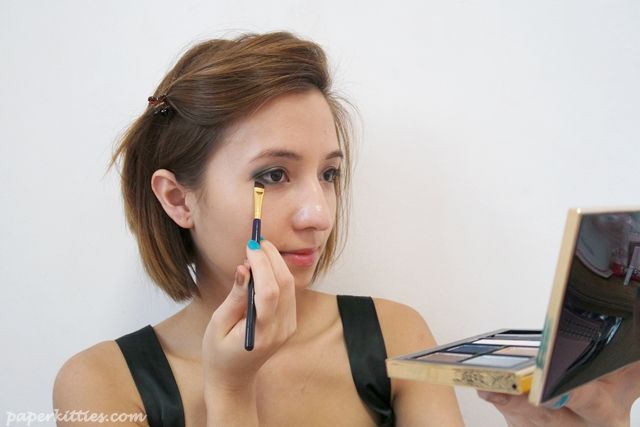 Angled Brows
For defining and filling your brows, it can be used for either powder or gel eye-brows products. Be it to create thin or thick line, this brush is ideal for making your brows look groomed. In fact, you can even use it to apply eyeshadows as a liner!
Angled Flat Top Mini
This fluffy concealer brush is slightly angled to reach the contours of the face like your undereye area. When the need arise, it also doubles up as an eyeshadow buffing brush!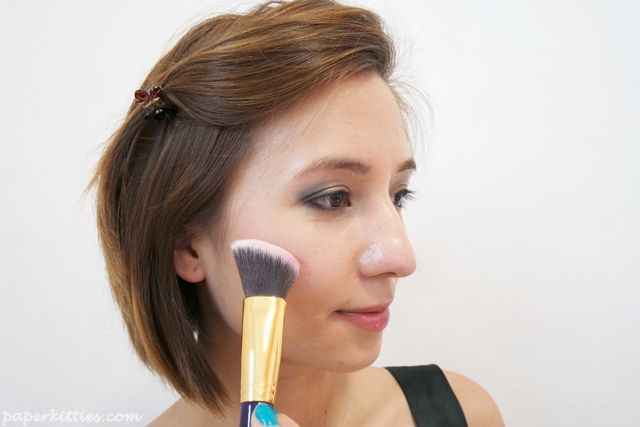 Angled Minibuki
Combining the plushness of the Angled Kabuki and the precision of the Angled Cheek, this cool hybrid brush works amazingly well for cream/ liquid/ gel/stain blush application and contouring with cream/liquid bronzers.. the dense bristles help buff heavy creams beautifully and naturally into my skin. Whenever I use this with my cream blushers, it blends so well giving me the most streak-free, non-blotchy and natural glow ever!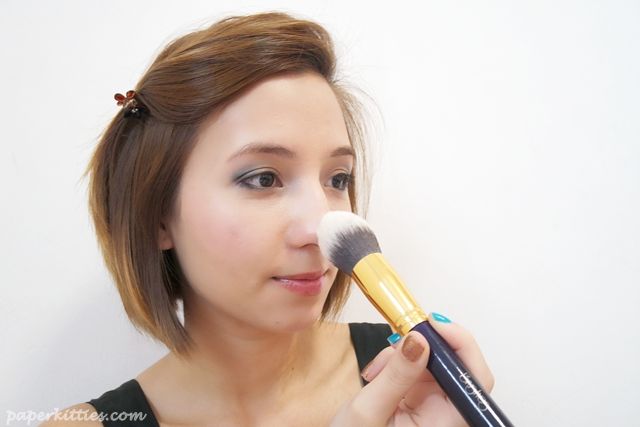 Tapered Kabuki
This basic makeup essential needs no further introduction I suppose? This large, fluffy multi-tasker allows you to easily switch between blusher, powder, highlighter or bronzer. I used this specifically with my finishing powder and here's a tip: a light dust in circular motions around the nose, chin forehead will give it a more natural finish, instead of mattifying it all over.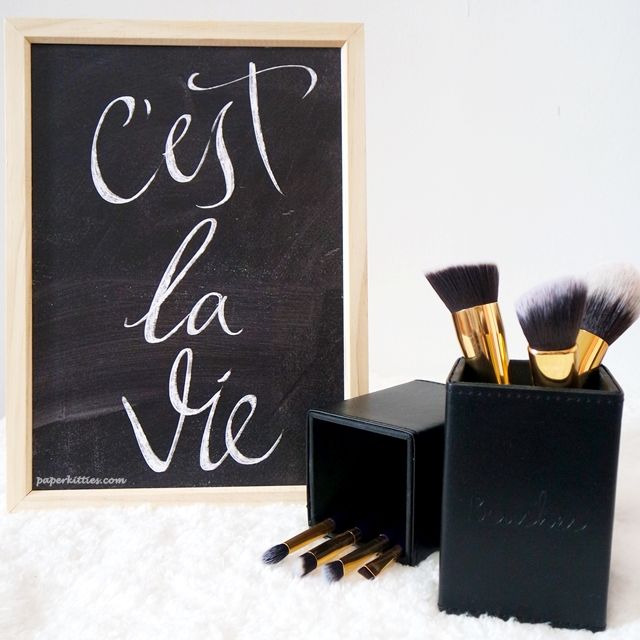 Thanks to
13rushes
, I now have my very own brush set and I hoped that this review have helped you in better understanding different brushes uses to best suit your needs! If you're interested in the eye makeup look up there, a detailed tutorial can be found
(here)
! Have a good weekend kitties! x