Editorial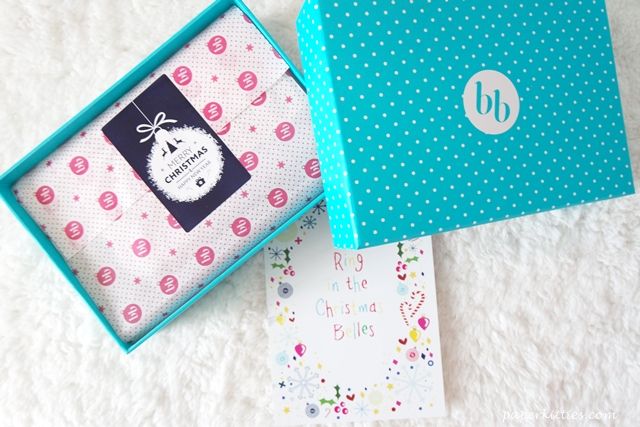 Merry Christmas ya'll! It has sure been a year of many blessings and I am glad to be back home celebrating this special day with my loved ones. I have been really lucky and receiving presents in the most unexpected ways throughout the month of December and those surprises never fail to make me so happy! And today, I shall unbox Bellabox Christmas Special~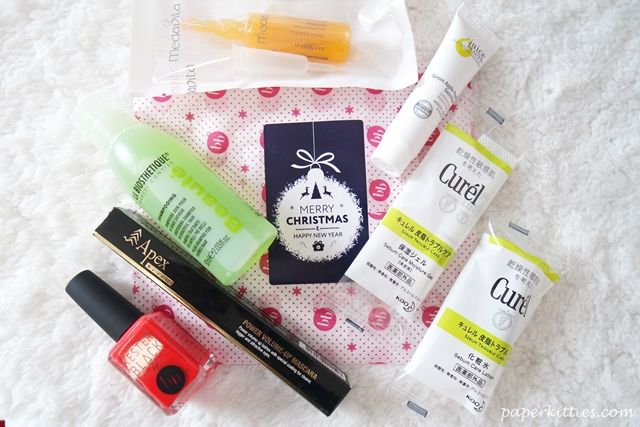 My poor attempt in trying to make them look like a Christmas tree. lol
Let's get started with
Cure Sebum Care Lotion and Moisture Gel
since I have had the privilege of trying the full bottles recently. Targeted for sensitive and/or oily skin type, it contains acne control properties to fortify skin barrier function by protecting and replenishing essential skin against external radicals. Love how the product is so watery light and absorbs real quickly into my skin. Personally, I find it much more suitable to be used during the night though as my skin tends to turn rather sticky throughout the day. Has anyone tried this yet?
Next up, we have Kester Black for Bellabox Nail Polish in Coral Me Maybe that simple screams SUMMER!!! Well at least it is down under anyway~ I don't really own much neon and vibrant nail polish shades so I am definitely excited to do swatches on this! Watch out for it on my instagram soon.
Don't be fooled by the slim packaging of Apex Power Volume-Up Mascara; it has the ability to give you big, bold and jet-black lashes with its volume-boosting formula. The extremely watery texture of Juice Beauty Green Apple Peel Sensitive sure took me by surprise. A daily essential for all skin types, this patented Green Apple peel helps your skin to become clearer, firmer and brighten with its blend of fruit acids and vitamins to exfoliate, even skin tone and improve skin texture. Used once or twice weekly, simply leave it on for 10 minutes before rinsing it well.
For the hair, there is La Biosthetique Shampoo Beaute that gently cleanses the scalp and hair without drying, thus maintaing a balanced scalp-environment and prevents tangles! Finishing it off with Medavita Hair Restoring Serum to revitalise tired and dull-looking tresses. This leave-in hair restoring serum is packed in a single dose phial to deliver loads of goodness to strengthen and hydrate your hair! Boy am I in for a treat! x