Event
I have saved the best of this year's Christmas Shopping for the last and it is none other than Escentials. Your one stop shop for wonderful luxurious gift ideas that consist some of the finest beauty products in the world for that special someone in your life. But first, say hi to Escential's Atkinsons bear! Now, let's take a look my my favourite picks from this year's collections: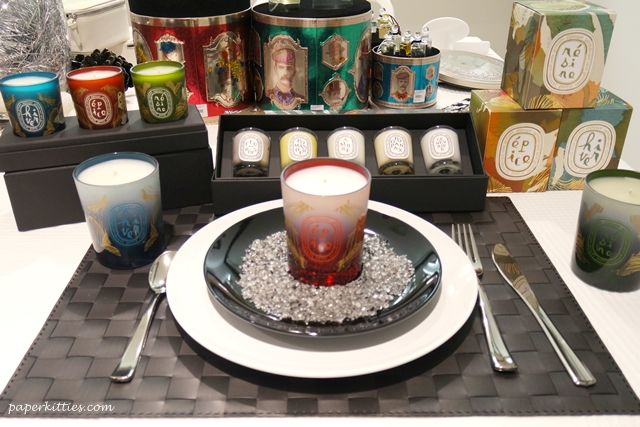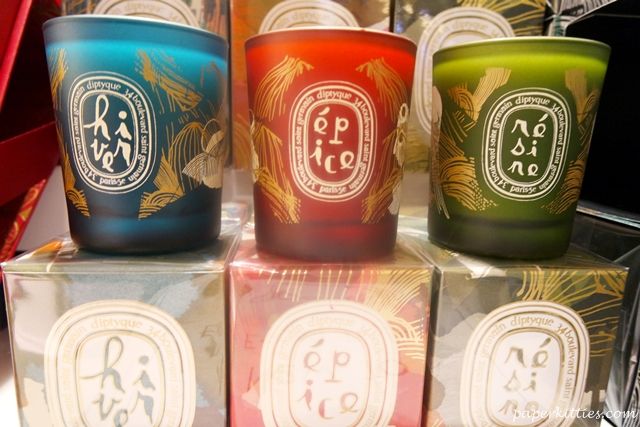 Diptyque Candle Set
You can purchase them individually or as a set of three, these Christmas specials are a must-have for all Diptyque fans! Made of beautifully carved Resin holders, these 3 amazing candles are:
Pine (green): mell of fresh pine trees with a fresh blend of fir, eucalyptus and balsam to really bring in the mood at home.
Spice (red): A woody and spicy mix layered with woody cinnamon, nutmegs and fruity traces of plum.
Winter (blue): Something more soft but still Christmassy with notes of clary, sages and the comforting undertone of cedarwood.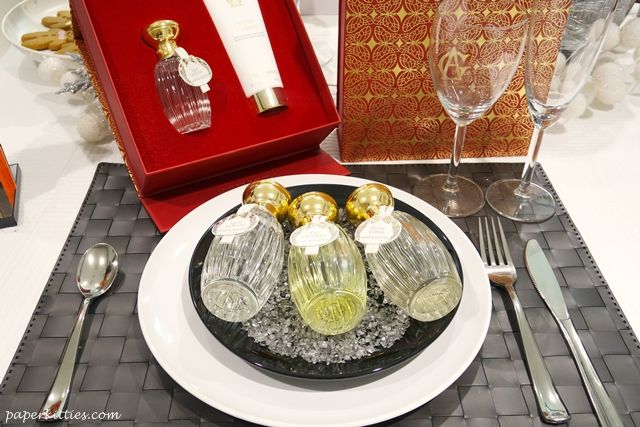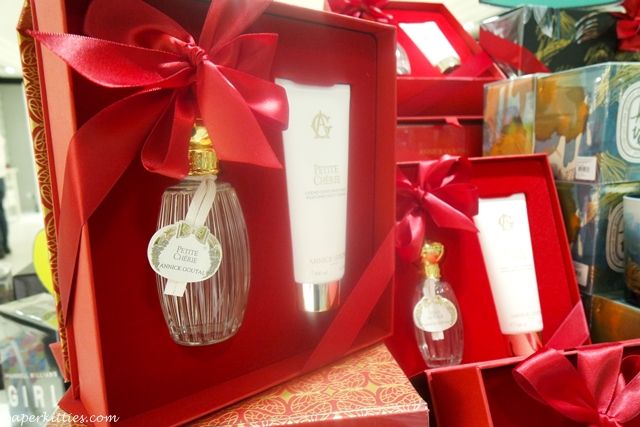 Annick Goutal Christmas Set
I've always love how Annick Goutal has a special story for each perfume, each relatable to a special someone in your life. There's 3 sets to choose from each with and EDT and body lotion:
– Eau d'Hadrien Christmas Set
– Petite Chérie Christmas Set
– Vent de Folie Christmas Set (comes with a Petite Chérie lotion though)
Penhaligon's Ladies Collection Gift Set
For the ladies who have a penchant for vintage fragrances, you have got your answer. It contains 5ml old-school bottles of Vaara, Malabah, Ellenisia, Iris Prima and Quercus all in a gorgeous red tin. The also have the men's version in a blue tin consisting of Blenheim Bouquet,Juniper Sling, Bayolea, Sartorial and Opus 1870.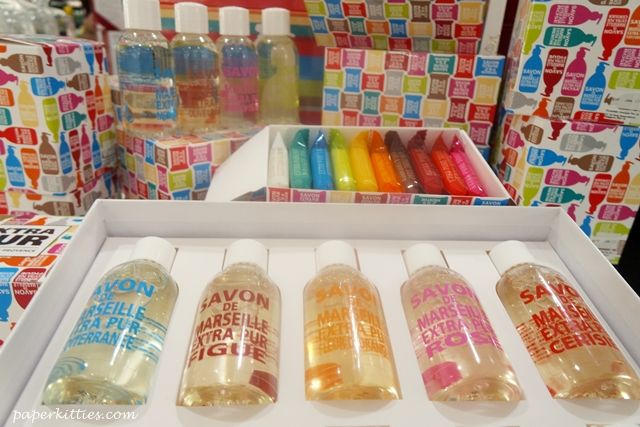 Extra Pur Discovery Boxes
Packaged in such yumilicious and cutesy bottles, they make perfect Christmas stocking stuffers! These soaps are made from vegetable oil and comes in different scents ranging from relaxing lavender to classic rose.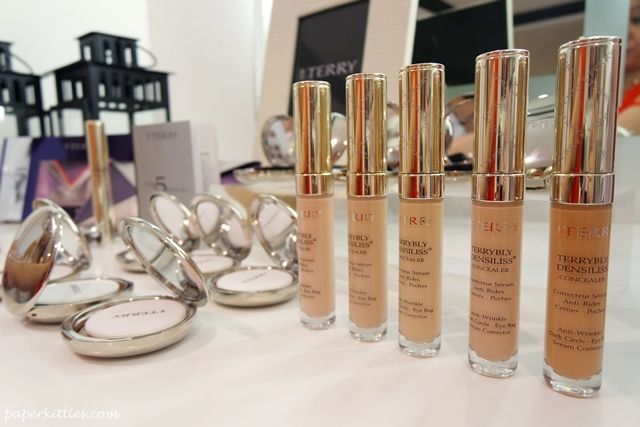 By Terry
For the beauty junkies, how can we ever forget By Terry?! Although the above do not come in a set, they do have Give me 5 Smoky Eye that includes Hyaluronic Eye Primer, Ombre Blackstar, Crayon Khol Terrybly, Mascara Terrybly and Eyebrow Liner. Not forgetting the By Terry Coffret BAUME DE ROSE Flaconette LAST bon ordre for the lippie junkie.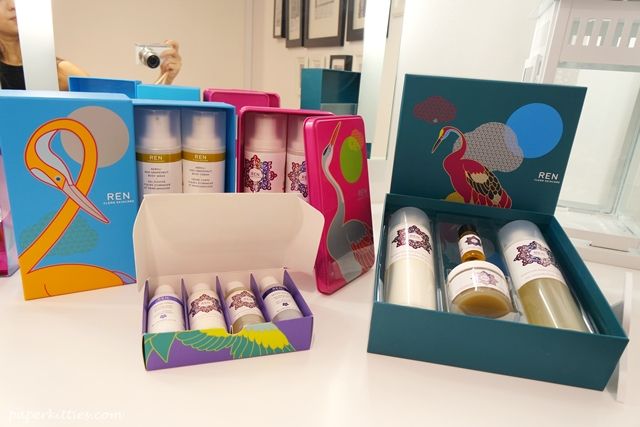 REN Christmas Sets
– REN four piece gift: contains 50ml travel sizes of their best-selling Moroccan Rose range and their new 2014 scent, uplifting Revivo Tonic
– REN Duo Rose Set: featuring their multi-award winning Moroccan Rose Otto BodyWash and Moroccan Rose Otto Body Lotion (mommies will love that I reckon!)
– REN Neroli Duo Set: consists of full-sized Neroli body wash and body lotion
– REN Luxury Rose Set: My favorite of them all, it includes Morocca Rose Otto Body Wash, Moroccan Rose Body Lotion, Moroccan Rose Sugar Body Polish and Moroccan Rose Otto Bath Oil for that queenly pampering.
Radical Start Set
Any
Radical
fans out there? Or have you always been intrigued in trying this inspiring brand? This set contains Age-defying Exfoliating Pads, Advanced Peptide Antioxidant Serum 5ml, Anti-aging Restorative Moisture 15ml and Eye Relive Crème 5ml.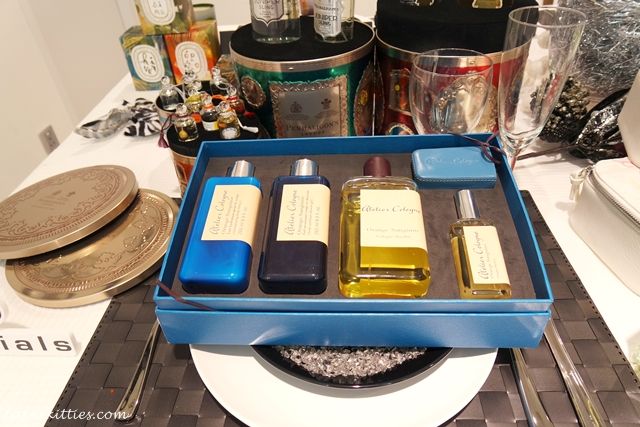 Atelier Cologne Orange Sanguine Christmas Set
It took every ounce of self restraint I have to walk away without purchasing this as
Orange Sanguine
is my #1 favorite perfume of the year. This set includes a 200ml and 30ml (with a leather case to hold) of its famous EDP, along with shower gel and body lotion. One sure will walk out smelling as refreshing and juicy as the fragrance all day long.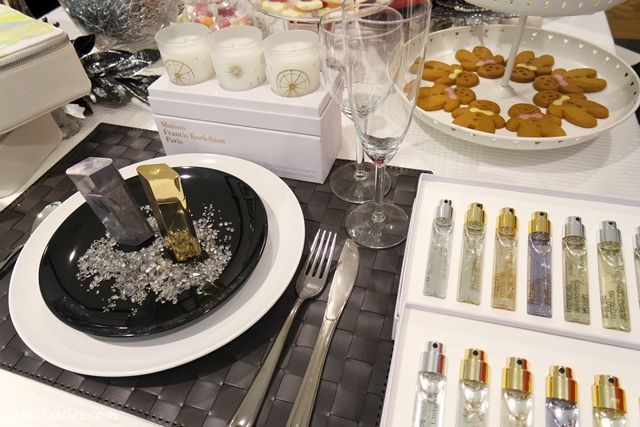 Maison Francis Kukjian Fragrance Wardrobe &
And I've saved the best for the last.. the perfect present for fragrance collectors! Fragrance Wardrobe For Him and For Her, it comes in a set of eight 11ml vials that are interchangeable with the edgy, faceted bottle cover in silver or gold! Perfect don't you think? 🙂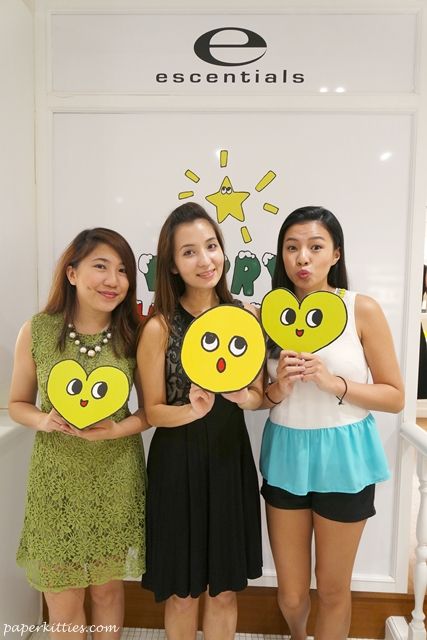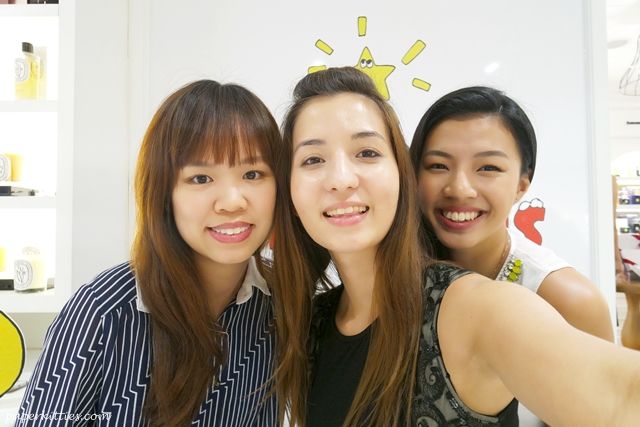 This Christmas, Escentials has also collaborated with Mina Kwon on their window and store display. Mina Kwon is a hiphop illustrator, artist and professional doodler living in Seoul. She has worked with a number of renowned artistes such as Pharrell Williams, Chris Brown, Samantha Ronson, G-Dragon, Taeyang and Jay Park. Do remember to get your gifts wrapped by Escentials in this adorable Mina Kwon wrapping paper too!