Editorial Review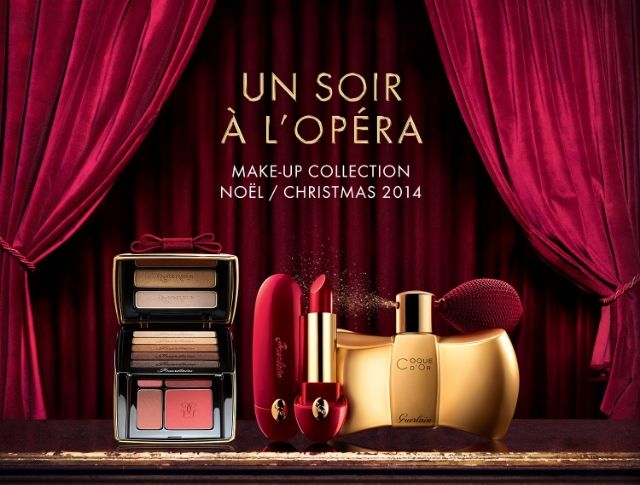 This New Year's eve, make yourself shine in the spotlight with Guerlain's exquisite holiday collection "Un soir a l'Opera", translated as "at the opera". Think all glorious old hollywood glamour inspired by a lavish night at the opera in Imperial Russia. These limited edition products with their gold packaging and luxurious ruby details throughout, echo the grandeur of that era; think gilded horse-drawn carriages in the fluffy white snow flakes… Or sitting in a velvet-esconced box at the theatre waiting to enjoy a performance of Swan Lake by the Bolchoï Ballet. Sigh, with my obsession for old hollywood glamor and vintage looks.. sometimes I do wonder if I am born in the wrong era.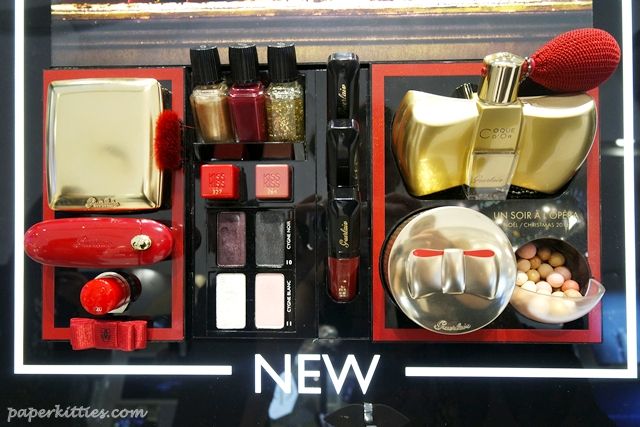 Popped down to Guerlain at Tangs for a preview of the Christmas Collection.. don't this just make you itching to own one? The top favorites for the night was definitely Petrouchka Eye & Blush Palette and Meteorites Perles D'Etoiles!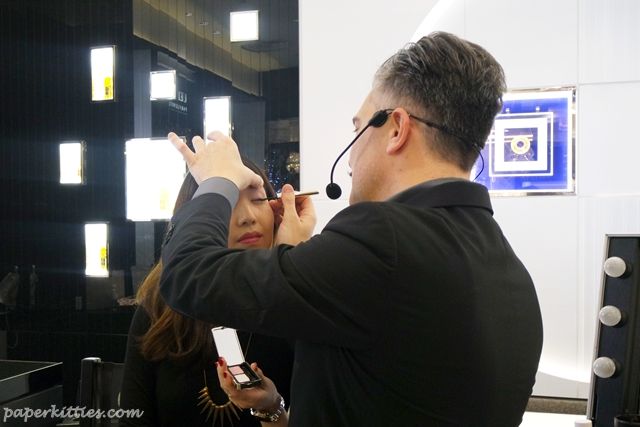 We were also very privileged to have Guerlain's International Makeup Artist, Jose Luis, to share his beauty secrets that night.. and boy did we learn loads!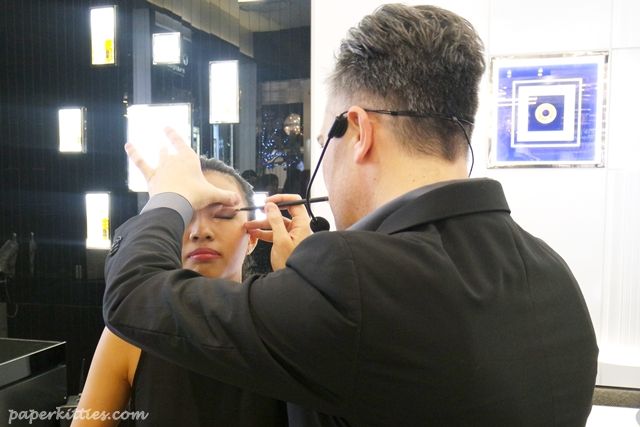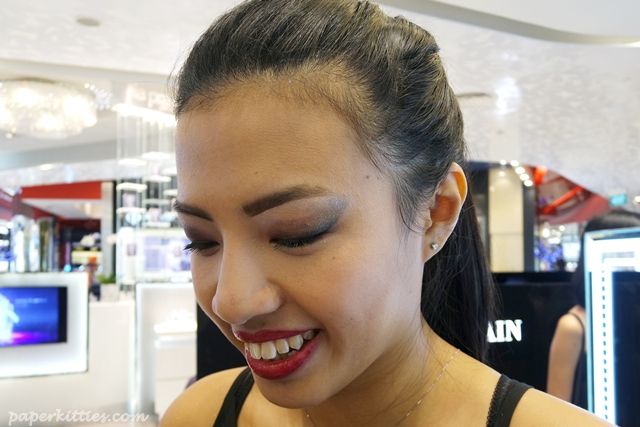 Next,
Amanda
was handpicked by Jose Luis to create a "black swan" look which is so apt for her tanned skin! Doubt anyone of us can pull this look off as well as she did!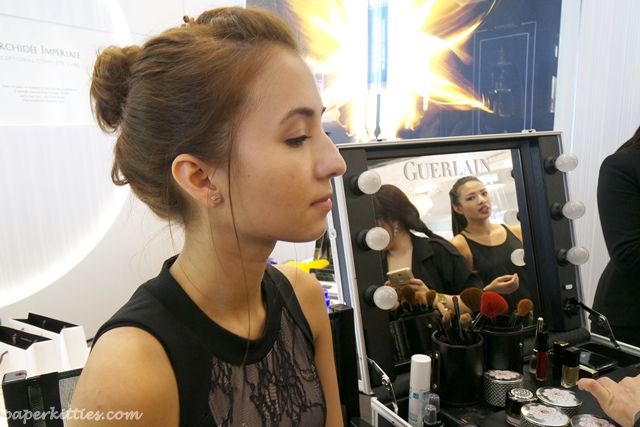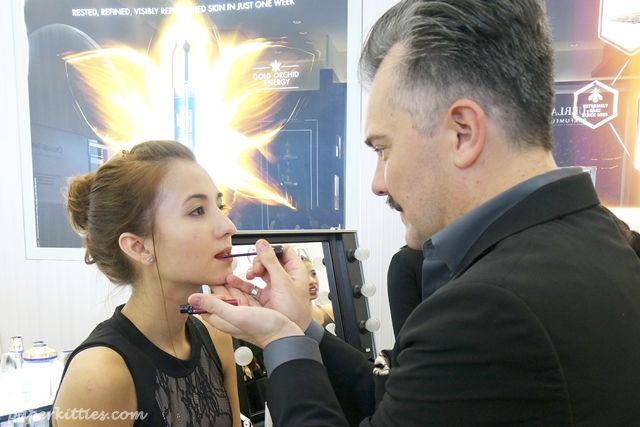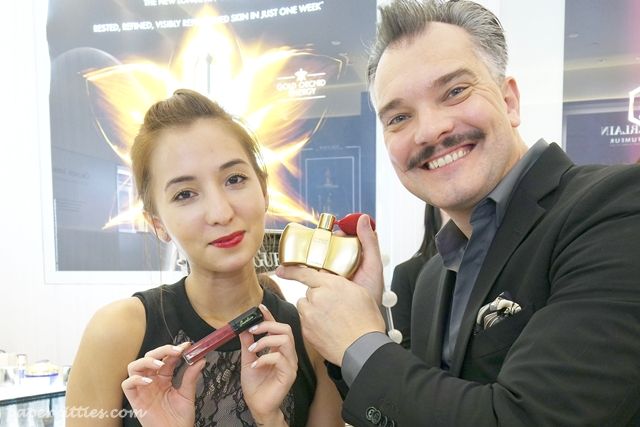 Lucky me, Jose Luis was super kind to help perk my look after a long long day at world. Yea, I know tired eyes don't lie… but boy did I fell in love with the Gloss d'Enfer Maxi Shine Gloss in Rogue Parade! It is not everyday that I could accept myself in red lippie as I much prefer the natural pink any day. But this particular shade of red is just perfect ♥
So this is what I ended up bagging home.. Coque d'Or Perfumed Spray Powder & Gloss d'Enfer #920 Rouge Parade 😀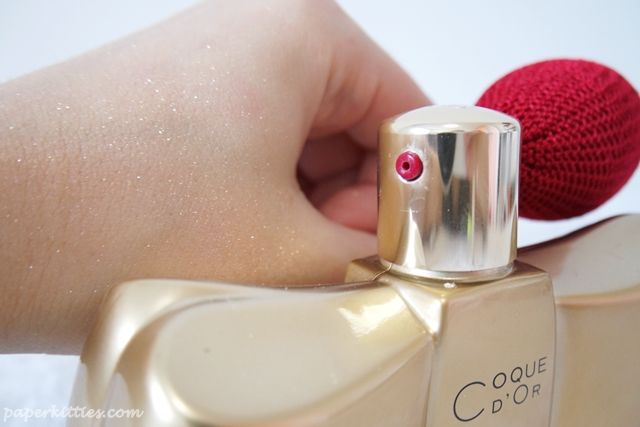 Coque d'Or Perfumed Spray Powder
Coque d'Or Perfumed Spray Powder is a gold shimmer powder for body and hair. Inspired from Coque d'Or's original bottle and reinterpreted in gold-lacquered glass, it is subtly scented with Coque d'Or's legendary chypre notes that settles bewitchingly into place with a mere press of the bulb. Oh so luxurious~ It makes perfect gifts for ladies who like scents in vintage bottles too (: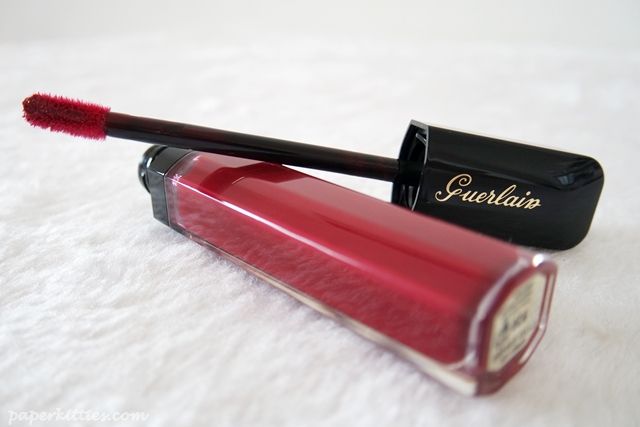 Gloss d'Enfer #920 Rouge Parade
Offering a glossy effect and a rarely equalled bare lip sensation, 920 Rouge Parade comes in a deep black cherry shade for an enchanting smile.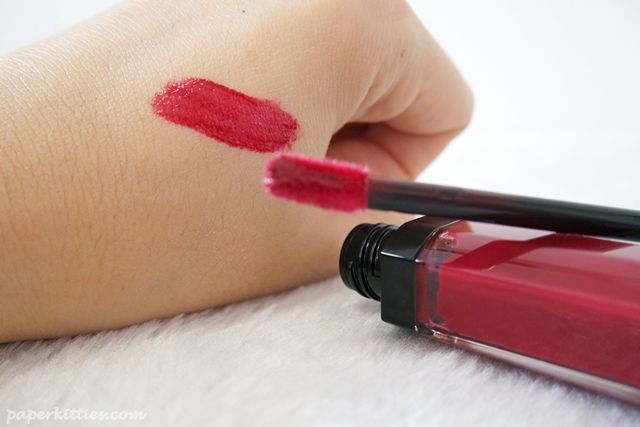 The second red lippie I've ever owned (both are gloss, coincidentally), this is perfect for scarlet siren lips. An ultra-glamourous rich ruby brilliance with blue undertones, this is a shade that is steeped in glamour, elegance, and sophistication. The colour is intenses and highly pigmented, but feels incredibly lightweight upon application and has excellent longevity. So much love for this gloss. X