Editorial Review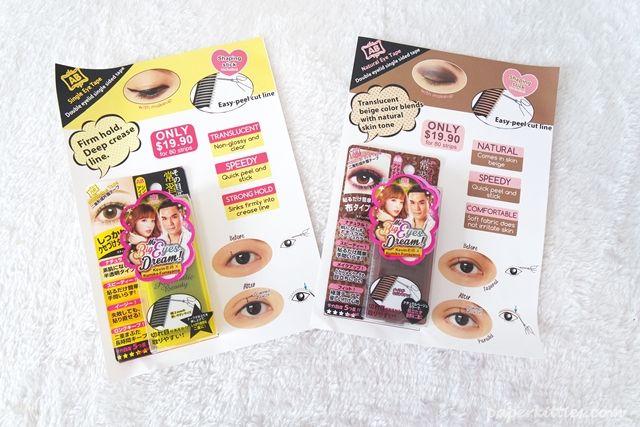 This post was pretty hard for me to review as I have double eyelids that I am perfectly fine with. Therefore, there was never a need for me to thinking of trying any eye tape.. so I've enlisted the help of my girlfriends during our #girlsdayin with
Celine
as my model (since she is the only "lucky" one with single eyelids. Hees)!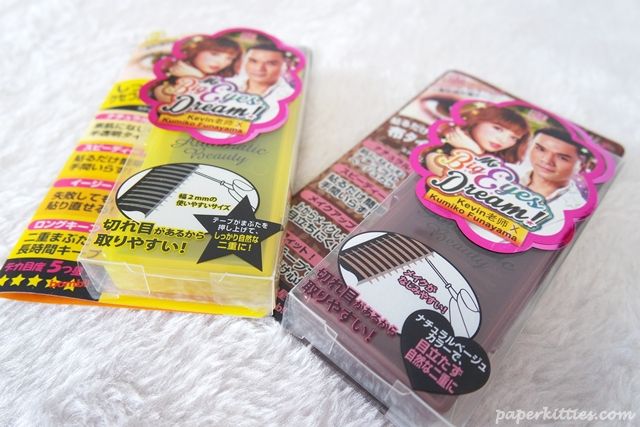 Well basically, there is two for you to choose from:
AB SINGLE EYE TAPE
or/and
AB NATURAL TAPE
. Both aims to transform from tapered to parallel double eyelids and fix your hooded eyelids to make them preppers look bigger.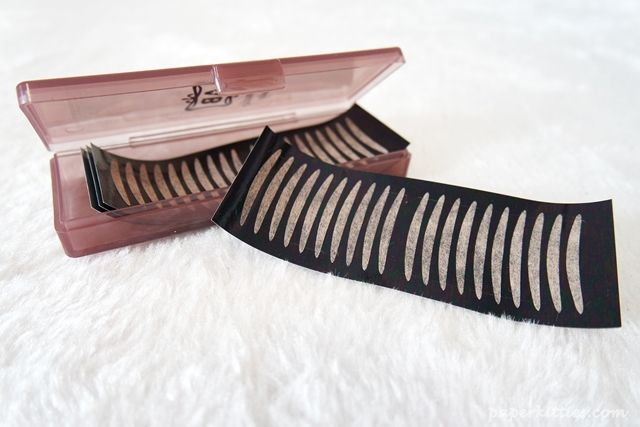 AB NATURAL TAPE
is soft and comfortable to wear. What's unique about it is the translucent beige colour that blends with your natural skin tone. After testing it out, I find this blends better with eye makeup, looks very natural and "eats" the eyeshadow colour too.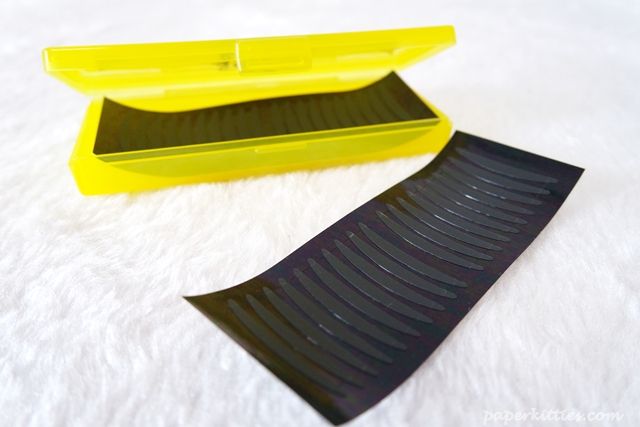 No this is not black!
AB SINGLE EYE TAPE
is your usual transcluent eye tape that tape wedges deep in the desired crease line and lifts eyelid naturally. It claims to create a firm hold, deep crease line with its convenient 2mm width.
Not much to worry about if you have fat fingers or short nails like me, it comes along with this very convenient pick to aid in picking up the eye tape for you to stick onto your eyelids and help perch up your hooded eyelids. It is non-glossy and non-reflective surface, making it hardly noticeable when applying the
AB SINGLE EYE TAPE
.

As seen on her left eye, it doesn't give
Celine
the double eyelid look I was expecting it to be (was comparing it to my own). Maybe we were doing it wrong, but one thing for sure… it does makes her eyes look bigger!
Upon the application of eyeshadow, it sure did a brilliant job by blending it along the colors used – Making it perfect for girls who love their eyeshadows, don't you agree? (: