Editorial Review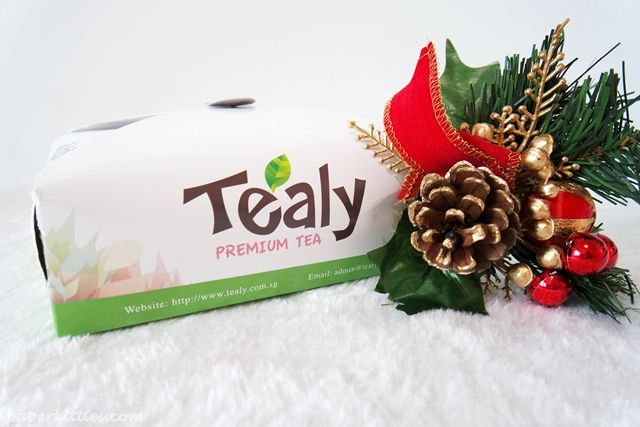 Look what came bursting in my Tealy Christmas Bundle Gift Set?!
Being an avid lover of my tea, I can never go a day without drinking a cuppa to perk me up. Therefore, I was really pleased with what
Tealy
has picked for me, awesome choice really!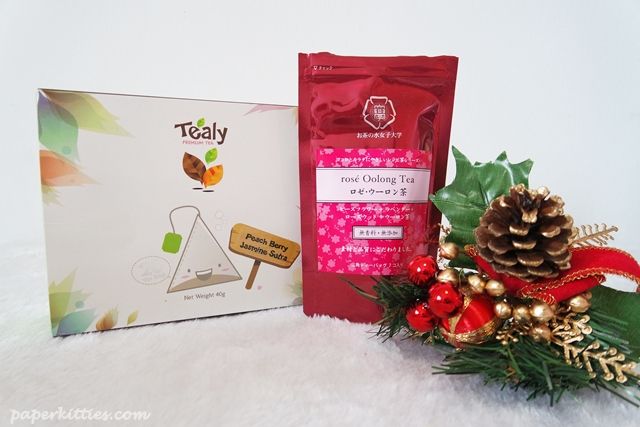 Rose Oolong Tea:
This premium Japanese tea is blended and scented with fresh rose blossoms in a delicate process that results in a refreshing and fragrant oolong tea. I have previously blogged about it
(here)
, so do read up if you haven't!
Peach berry Jasmine Sutra Rooibos: This sounds like a mouthful but it sure taste like a gorgeous rose-colored blend infused with sweet jasmine; created from a pairing of luscious strawberries, apple, apricot and peaches. This fruit blend with a hint of cream is perfect for tea parties, you can even be creative, chill it before throwing some fresh fruits in as well. Totally instagram-worthy by the way~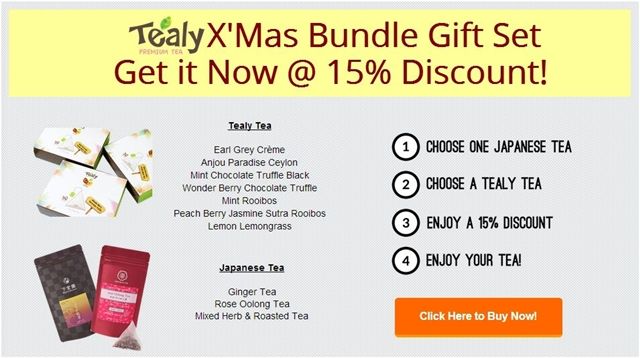 To celebrate this festive season, my dear readers will be able to enjoy an extra 5% discount when you purchase
Tealy Christmas Bundle Gift Set
! Simple quote
XS1412055
and start stocking up on your tea now! ♥
In conjunction with this promotion, Tealy will be launching a #MyTealy Facebook campaign and the top 3 posts with the most likes will win a Tealy Christmas Bundle Gift Set! Go on, start liking their Facebook page and participate in the #Mytealy Facebook Campaign too (: