Event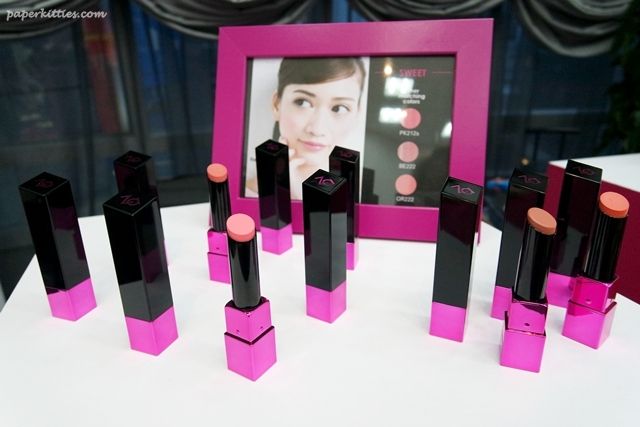 ZA Cosmetics have recently created a new range of lipsticks that comes in 14 amazingly pigmented colours and I have the swatches to prove it! Not only does
ZA Vibrant Moist Lipstick
contain red pigments and brightening agents (for the vibrant rich color effect), it also has superb moisture holding formular that lasts up to 12 hours~ I myself just love the slick metallic packaging with bright pink metallic accent at the bottom of the tube, very sassy chic ♥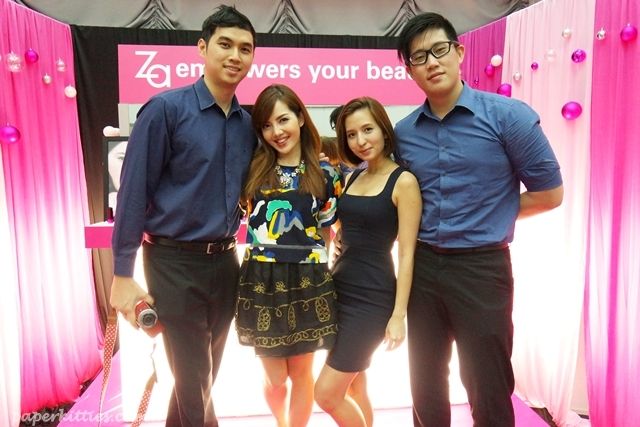 LifestyleBeat Hosts with our bfs, how rare!
(I realized I am the shortest of them all, cuz I was in flats T.T)

If you're into the sweet look, you can consider PK291S, PK212S, BE222 & OR222 (first four from right)!
For the lively #motd, why not try PK444, PK3412, PK381S & RS342S (first four from left)?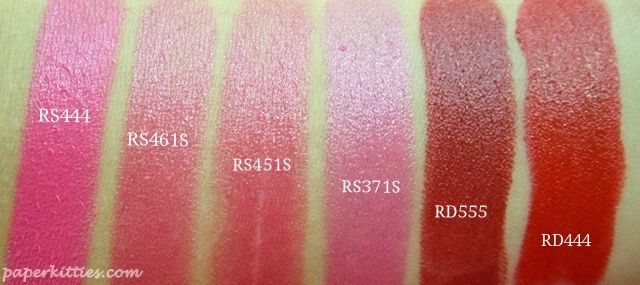 Next we have elegant pinks such as RS451S, RS371S, RS444 & RS461S (first four from left),
And how can we forget the classic red lippies in RD444 & RD555 (first two from right)?
The lipsticks have a flat slanted top on them which make them easier to apply and create a cupid bow. Texture wise, they melt onto my lips like butter! Very creamy and hydrating with such vibrant color playoff. As I tend to snack alot, it didn't last the full 12 hours for me despite still having a tinge of the lippie shade by the end of the day. Priced at only SGD$18.90 each, I find them very well worth the moolahs. Which is your favorite shade? x