Editorial Review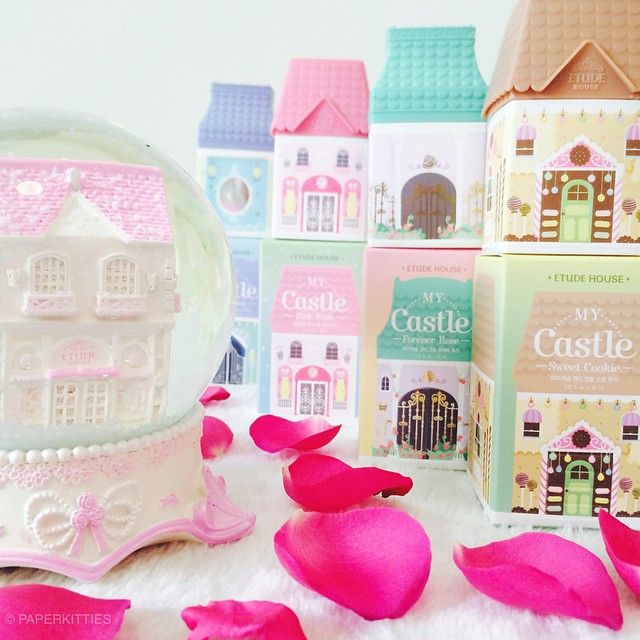 If you're a fan of ETUDE HOUSE products, I bet you would have already noticed their newly launched My Castle Hand Cream all packed in the cutest fairytale castles! Each with a story of it's own to help you escape the busy demands of the daily chore with a royal treatment from the realms of fantasy. Inspired by Kidult culture where consumer products are designed to embrace our inner child, this set of enchanting conditioning creams are beautifully crafted with four lovely scents at only SGD$9 each.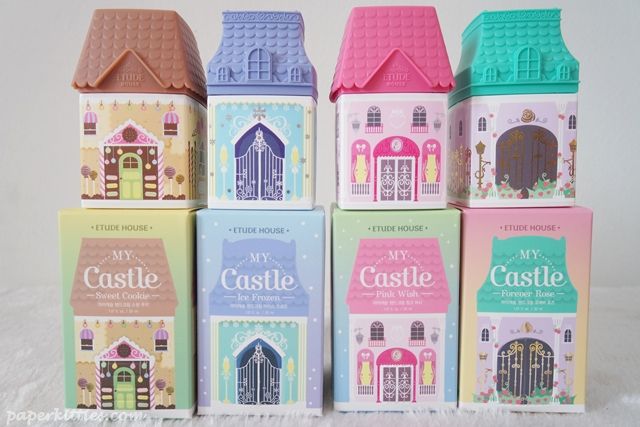 Available in four varied fragrances –
Magic Sweet
,
Ice Frozen
,
Pink Wish
and
Forever Rose
; it contains shea butter and six other organic herbal ingredients (centella, aloe vera, lavender, lemon verbena, marshmallow root, and chamomile) leaving your hands feeling hydrated and refreshed.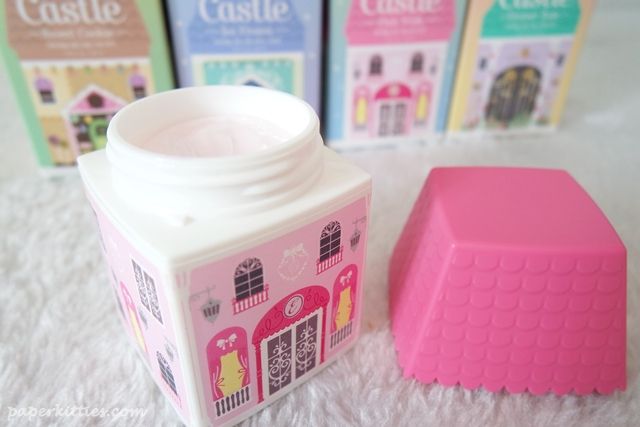 A brief introduction on the scents and characteristic of each My Castle Hand Cream:
♥
Pink Wish
is a feminine-looking princess paradise offering a sweet fruity floral fragrance
♥
Ice Frozen
exudes a refreshing floral scent imprinted with pretty snowflake motifs
♥
Sweet Cookie
is designed as a candy mansion full of happiness and delectable vanilla scent
♥
Forever Rose
was designed based on the garden of eden with an everlasting delicate rose fragrance
Scent wise, Forever Rose would be my top pick due to my personal preference for roses! You just can't go wrong with them once you get it right!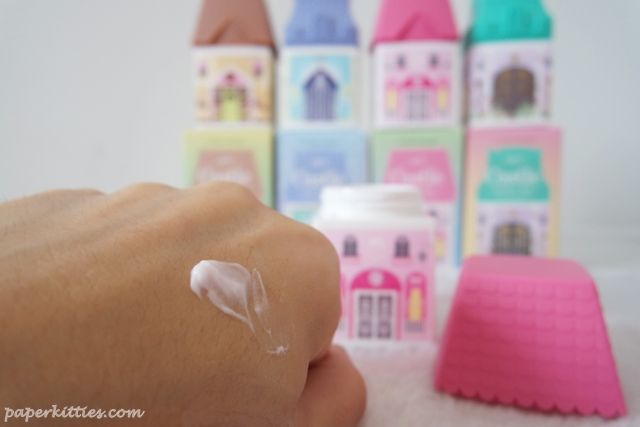 I am very particular about hand creams as I use them several times a day (typical OL girls who hate the icky feeling of papers, esp when your hand is dry) and would have always like them to absorb quickly so that I can proceed on to my next task without leaving too much greasy residue on my work. But they tend to be not very moisturizing if they absorb too quickly so I end up having to slather more -.- It is therefore a great delight to own these ETUDE HOUSE My Castle Hand Creams that not only deeply condition for smooth and supple hands, but are also wonderfully lightweight! Having them sitting adorably on my office desk certainly acts as a perk-me-up whenever I reach for them. Their cutesy packaging and reasonable price tag makes for great Christmas gifts too, especially those massive gifts exchange don't you think?! I like buying a little of everything and pack them up as a beauty box for my friends so this is definitely on my list this year! (: