Sponsored
SNAILWHITE, the bestseller Snail Secretion Filtrate facial cream in Thailand, Hong Kong and Malaysia is now available in Singapore! Using natural snail secretion filtrate as the main ingredient, it has claimed to achieving the 5 "R" effects namely Repair, Renew, Regenerate, Restore and Recovery. Lucky us, Black Box and Bebe Blanc (exclusive distributor for SNAILWHITE in Singapore, no need to worry about fakes~) has recently teamed up to bring us a limited trial SNAILWHITE Box at only $39.90 each!!
Here's what's in The SNAILWHITE Box (worth $87):
– 3x SNAILWHITE Snail Secretion Filtrate Moisture Facial Cream samples
Yes, this is the famous facial cream that has loads of celebrities and influencers raving about all over social medias. Suitable for both male and females, this innovative aging cream protects the skin from future damage to reveal a firmer and brighter skin.
– 1x SNAILWHITE MaskShot
One sheet of this mask is almost equivalent to a whole tub of SNAILWHITE Facial Cream results! Crazy potent please! It contains ceramide which acts as a protective layer for the skin surface from bacteria infestation and allergens; resulting in a more supple and radiant skin.
– 1x full size 100ml SNAILWHITE Syn-Ake Mist
I'd put this to a two weeks test so read on for the full details below!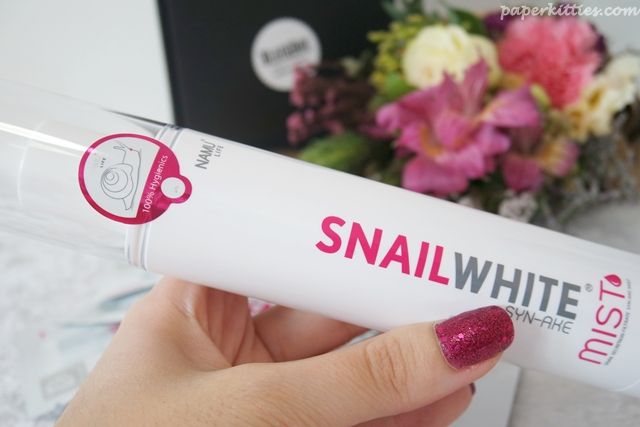 Suitable for all skin types, the SNAILWHITE Syn-Ake Mist is a refreshing treatment serum mist recommended to be used twice daily for optimal effects. Formulated with pure snail secretion filtrate and Syn-Ake (nicknamed "Botox in a bottle") to effectively repair damaged skin, it acts as a soothing, refreshing, rehydrating and cooling serum for a more youthful and supple skin.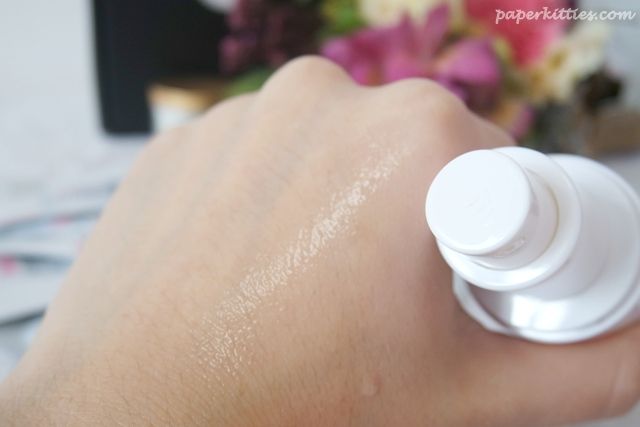 The Syn-Ake Mist absorbs really quickly into my skin due to its lightweight texture, it felt as though I was spraying water instead! It was also fascinating to notice that my skin looked much brighter a week later due to the aided regeneration of new skin cells. As I was still suffering from an acne breakout, although it didn't help with my acne, it did help lighten my previous acne scars so I would give this product bonus points for that (: I will still be using this on a regular basis and will give a more thorough update when I've finished ya? 'Til then, do look out for my SNAILWHITE giveaway happening on
instagram
towards the end of this week~
TRACK BLACKBOX DOWN AT:
Website: www.BlackBox.sg
Facebook: https://www.facebook.com/BlackBoxSG
Instagram: http://instagram.com/BlackBoxSG
YouTube: www.youtube.com/BlackBoxSGchannel
TRACK BEBE BLANC DOWN AT:
Website: www.bebeblanc.com.sg
Facebook: https://www.facebook.com/BEBEBLANCSG
Instagram: http://instagram.com/bebeblancsg