Editorial Review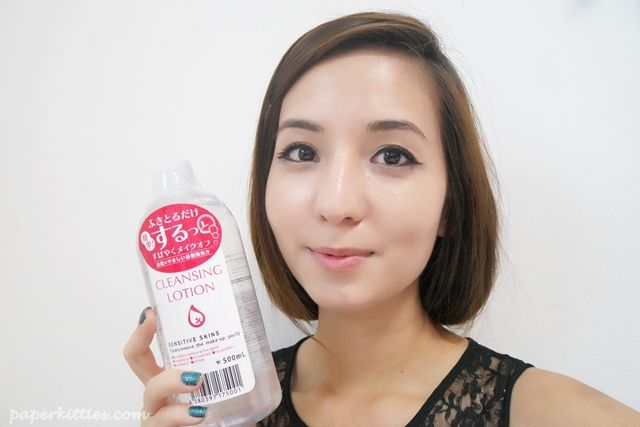 Micellar cleansing waters are all the rage this year for on-the-go beauty and late nights. What makes Micellar cleansing water better than other makeup remover out there is that they have been formulated with mild and non-irritating surfactants, suitable even for the most sensitive skin thanks to their gentleness. Paraben-free and alcohol-free,
Purevivi Cleansing Lotion
is formulated with fruit and plant extracts; it even promises to dissolve your makeup so fast and thorough there is no streak behind!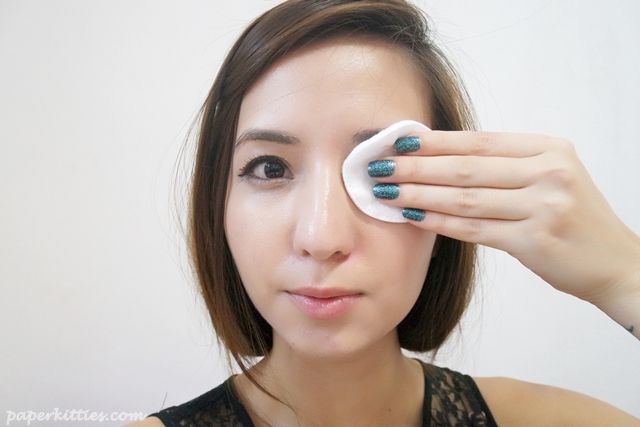 So, I put it to a test with my most stubborn waterproof eyeliner + mascara combo – that are always a bitch to remove! Priced at $19.90 at selected Watson stores,
Purevivi Cleansing Lotion
is a 4-in-1 micellar water makeup remover that dissolves makeup without stripping the skin, cleanses, soothes and moisturize the skin. The texture feels exactly like water with no scent and doesn't leave behind any sticky icky residue.
I was impressed at how easily and effectively
Purevivi Cleansing Lotion
removes my stubbon make-up (right) with few sweeps of a cotton pad without harsh chemicals or detergents to irritate and inflame skin (esp around my heavy made up eye area). I usually use between 1 to 2 cotton pad soaked with
Purevivi Cleansing Lotion
to remove my makeup after a long day and it never fails to amaze me at how swiftly my makeup is removed before I move on to the next facial skincare step.
There were actually a few mishaps where the
Purevivi Cleansing Lotion
actually got into my eye by accident and yet my eye didn't sting a single bit. It is that gentle! In fact, I find it a good replacement for Bioderma at a much lower price for such a big 500ml bottle. Two thumbs up!