Editorial Review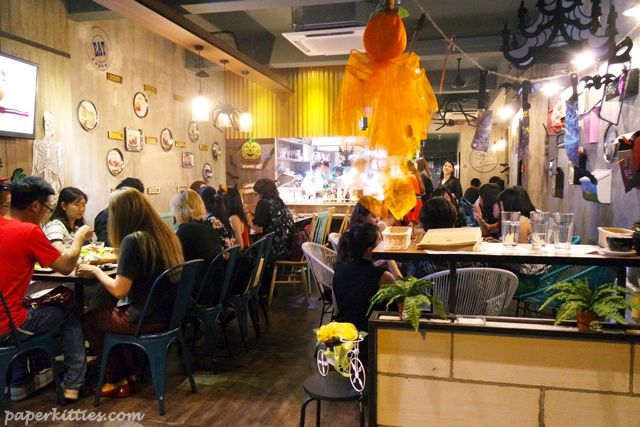 Singapore's first ever Tapas bar has recently opened its doors in Serangoon Gardens – expect Korean-themed seafood, meat and even beef tapas from just $9.90! As the food tasting was in conjunction with Halloween, the cafe was donned in cutesy horror theme without taking away its rustic charm.
Crackling, SGD$9.90
We got the party started with a bowl of crackling Umami Cod chips and what a great choice it was to pair along with their Mac's Great White Draught Beer (SGD$14). I love how my beer was really light and smooth and the chips kept coming in as we just can't get enough of it – think thinly sliced Umami Cod fried to golden perfection and sprinkled with seaweed flakes~
Mandu, SGD$9.90
Other than the above crispy minced port and mushroom dumpling, we were also served with Dak-Kangjung, SGD$9.90 – deep-fried sweet and spicy chicken bites abit too sweet for my liking but it was well-raved by my dinner companions though! Granted that the chicken is generously coated with the sweet sauce and accompanied with tempura.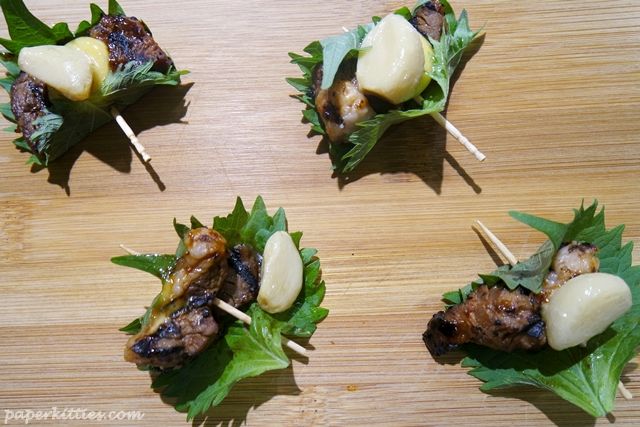 Sogogi Jowl, SGD$10.90
Another favorite among us was the Sogogi Jowl which is basically char-grilled beef in hoba and garlic confit. Picture doesn't do justice to how juicy and tender the well-marinated steak is!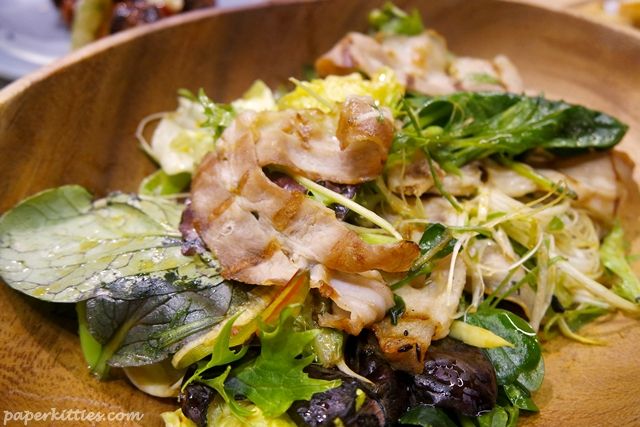 Samgyupsal, SGD$10.90
If you're in the mood for something refreshing, why not try the char-grilled pork belly with scallion salad, drizzled with chili yuzu dressing. For a better deal, I would recommend that you get their Tapas deal: choose 2 x $9.90 tapas and 2 x $10.90 tapas for only $29.90, or 3 x $9.90 tapas and 3 x $10.90 tapas for $49.90.. very well worth the moolahs yes?!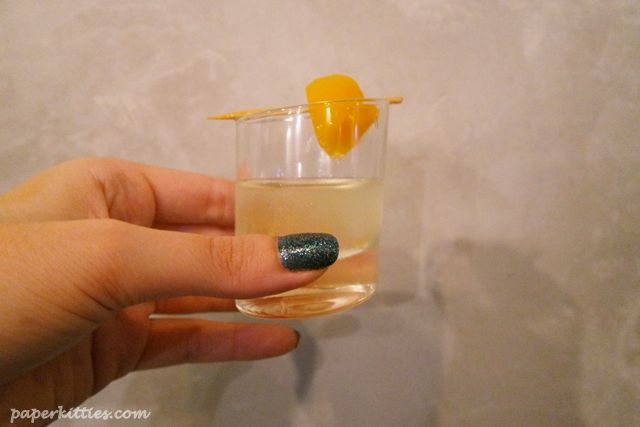 Soju Peach Shot, SGD$7.90
Other than beer, they do serve other alcoholic drinks like soju. The above is peach and soju which is very sweet and can be consumed during dessert for a sweet touch. Or you can try my favorite cocktail of the night: Soju Mojito, SGD$9.90! Its taste reminded me of ice cream, making it even more a joy for me to keep downing it :B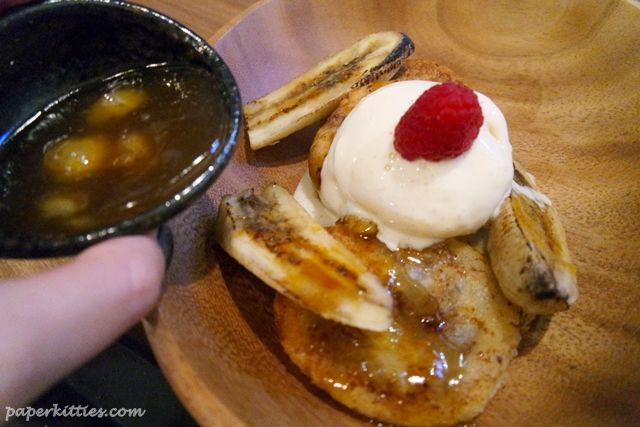 Hotteok, SGD$8.90
The hotteok was my favorite dessert of the night! Pan fried chewy sweet korean pancake beautifully complemented with banana foster, mochi and nuts.. ever mouthful was heavenly and it definitely was the highlight of my meal ♥ If you like the lava cake in Sync Fusion Bistro, you will be pleased to know that they also served it at Sync Korean Tapas Bar! The ingredients are slightly different though as it comes in misugaru (roasted multi grains) flavor which is very nutty and I like it (:
Well to be honest, I would rather stick to it's first outlet, Sync Fusion Bistro at Westgate, anytime as it gives me more satisfaction. I personally won't recommend the kimchi and some dishes could be a hit or miss, well except for the mentioned favorites I reckon! I didn't manage to try the Toppoki though but since the previous experience at Sync Bistro was good, I am definitely determined to try out the toppoki-tapas rendition that comes with 3 cheese on top of the smoked sausages!!
SYNC Korean Tapas Bar
12 Maju Lane, Serangoon Gardens Estate
Singapore 556690
+65 6282 0612
www.facebook.com/syncbistro