Editorial Review
When it comes to brand loyalty, Ettusais has won my heart since I was 18 and suffering from bad acne breakouts. After trying out numerous acne skincare brand, I'd came to realize that only Ettusais could work its magic on my skin without ripping my skin off its natural oil and let's just say it has been almost 8 years. Funny enough despite being just a great fan of their skincare, I've only ventured into their makeup products last year and the cheek color has got to be the cutest blusher ever! Hees!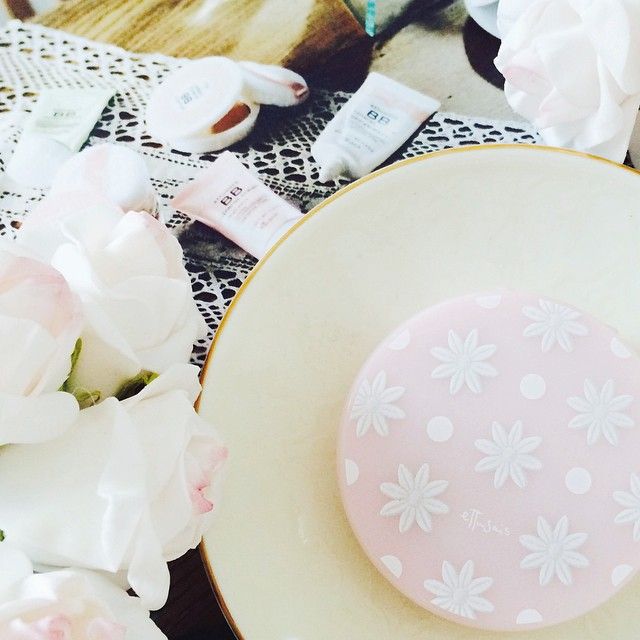 However, for today I will be introducing a popular Ettusais basecare – the BB Mineral Compact. A collaboration with Chikazawa Yu, you will find very cutesy illustrations of Ettusais iconic flower petals as the packaging design. This 8-in-1 multi-functional pressed powder conceals dullness and pores to give you a radiant, flawless finish!
What's amazing about all Ettusais products is that they are always so gentle, even for acne prone skin; and this is no different. You won't have to worry that it will clog your pores and stuff as the mineral powder is so fine and light – which also mean that it only provides light coverage just enough to conceal rough texture and uneven skin tone, but not more. It definitely come in handy whenever I feel like having really light makeup on weekends since this does a brilliant job in controlling my skin's over-produced sebum and contains SPF25 PA++ too! Available in 2 shades, mine is in Light Beige and I personally find it more suitable for those with yellow undertones.
I realize that I have not reviewed enough of this wonderful brand to give you a glimpse of my holy grail skincare products so do give me awhile as I prepare them for you.. if you're prone to acne, I reckon you would like to keep an eye out for it (;