Event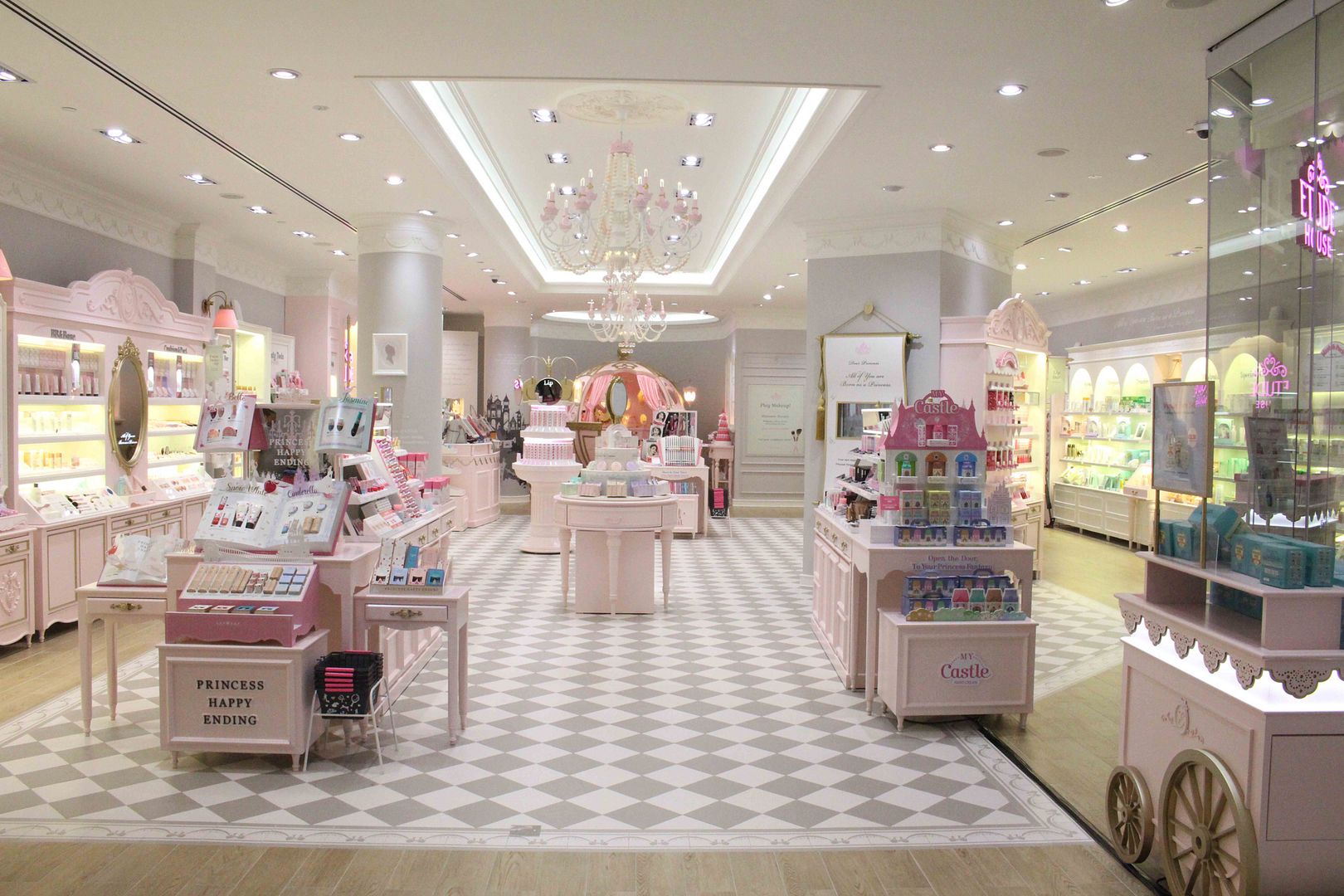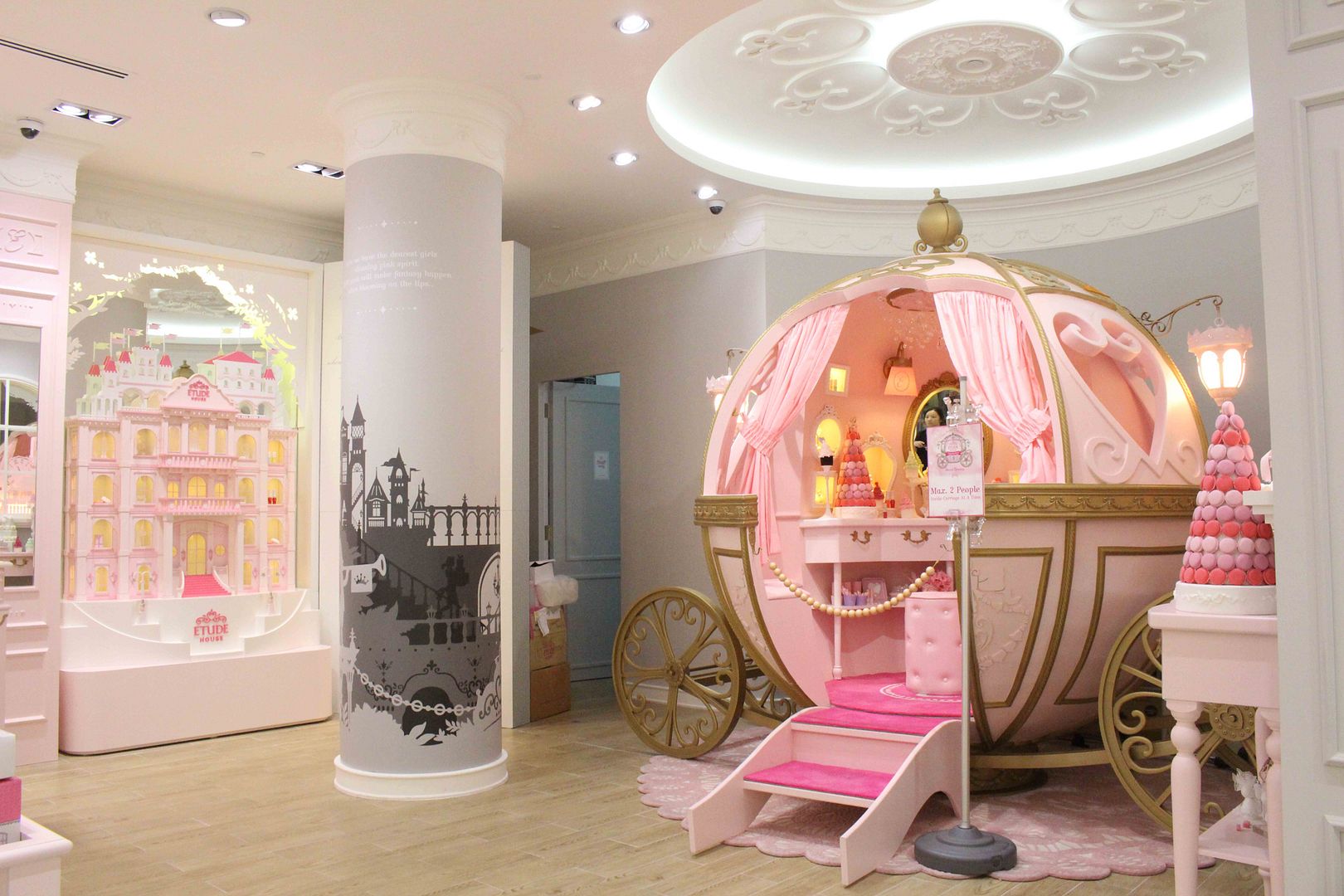 No. 1 K-Beauty make-up brand. Etude House, recently celebrated the launch of its largest flagship store in the world at Wisma Atria!! Inspired from the concept of a Princess Palace, one can expect to see fairytale elements such as a pink pumpkin carriage, a makeover studio and very sweet princess-y motifs throughout the store.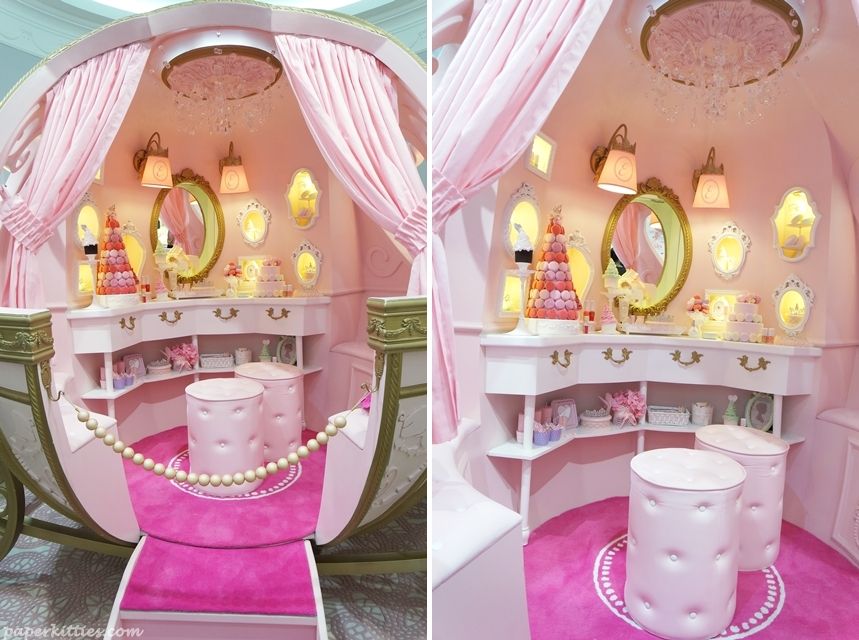 We were treated to a princess-themed canape spread, live makeup demo by famed Korean Youtube star and make-up designer, Ms Pony (Park Hye Min!!), six suave oppas specially flown from Korean as event ambassadors (no princess theme is complete without a prince charming right~) and even a special appeareance by Xu Bin who serenaded guests with a song on his guitar. Talk about a royal pampering fit for a princess!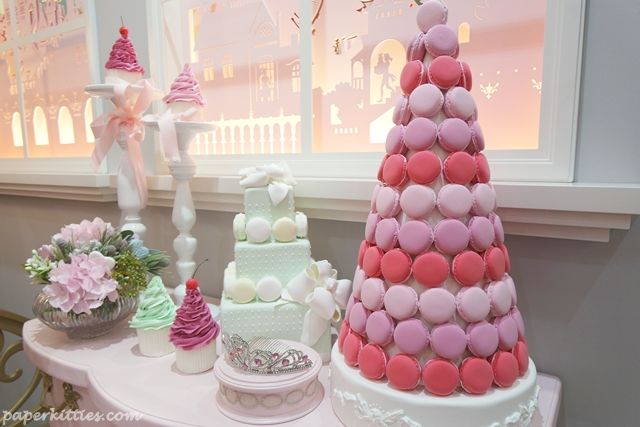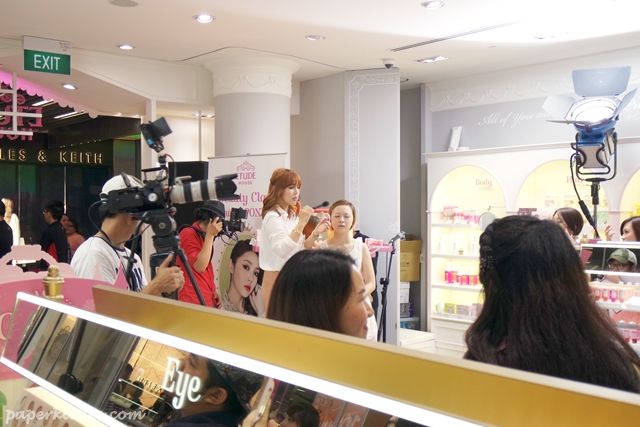 The new Etude House Flagship Store is segmented into different dedicate sections as seen below to make shopping an absolute breeze. Other than offering exclusive items not available in other stores, you will also get to lay hands on newly launched products before anyone else~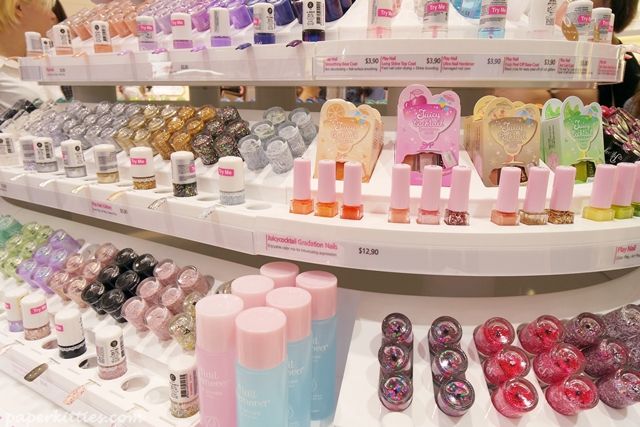 Loads of nail polish colours for you to choose from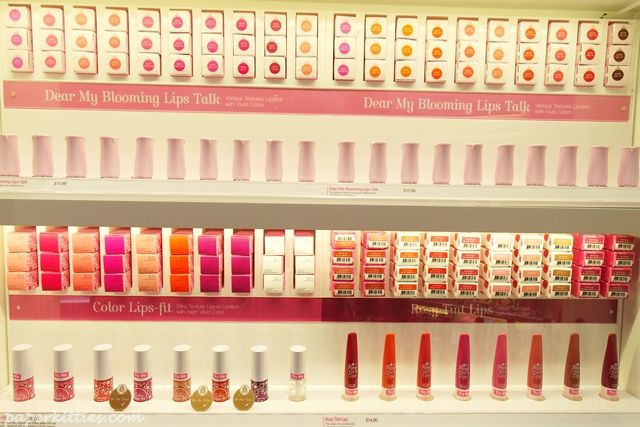 For the lippies addict!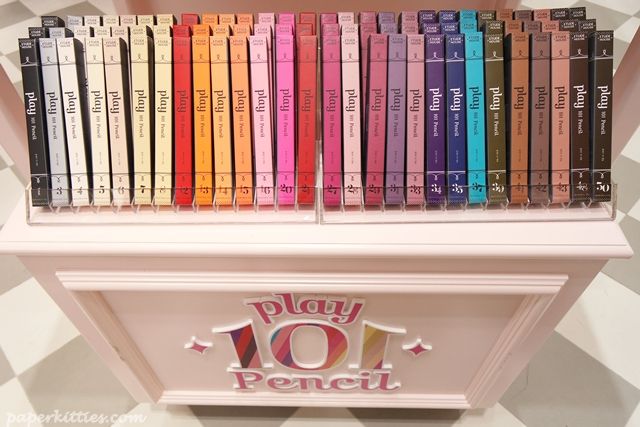 Play 101 Pencils in 50 shades to choose from!
(I love lining my waterline in #50. Previously reviewed here)

Everything you need to tame them unruly eyebrows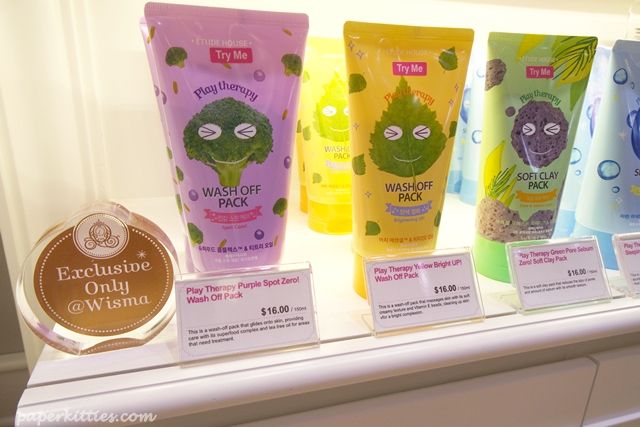 Here's one of the exclusive items only available in Etude House Wisma Atria Flagship Store: 2 sleeping masks, 1 clay mask and 2 wash-off masks!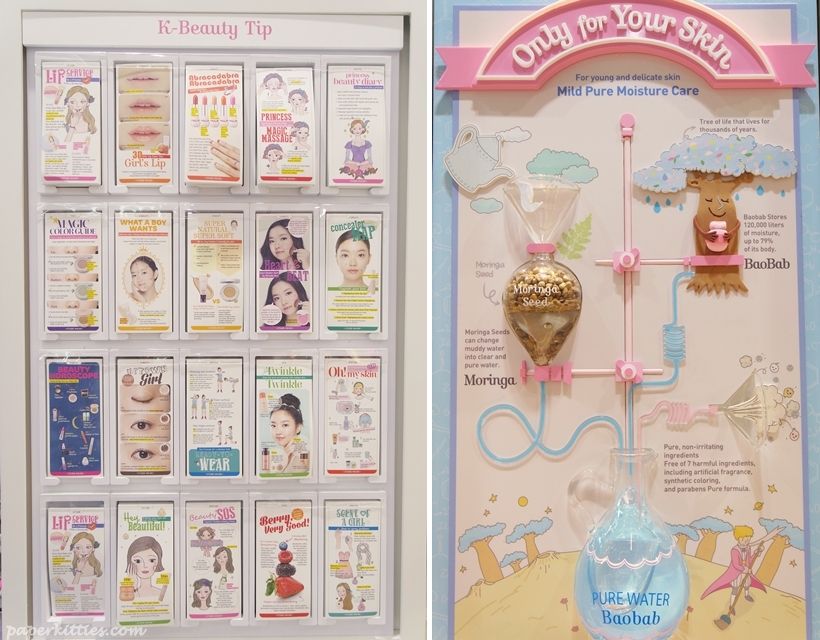 Every turn always brings about new surprises for me. Other than beauty products to lust over, the Etude House Wisma Atria Flagship Store even have K-beauty tips and information boards on how certain star products are made. So cutesy and informative, one can easily spent long hours in here!
Here's my two favorite spots in Etude House's Wisma Atria Flagship Store! The prettiest Princess Pink Display that is so instagram worthy and…. 6 capsule machines to redeem bracelets and charms with Etude House's Pink Coins (which also can be used on their DIY Photobooth)!! Basically, every $20 nett in a single receipt will receive 1 pink coin (max 5 each) which can be used for the capsule machines to make your own bracelet and charms – a very good incentive to keep splurging~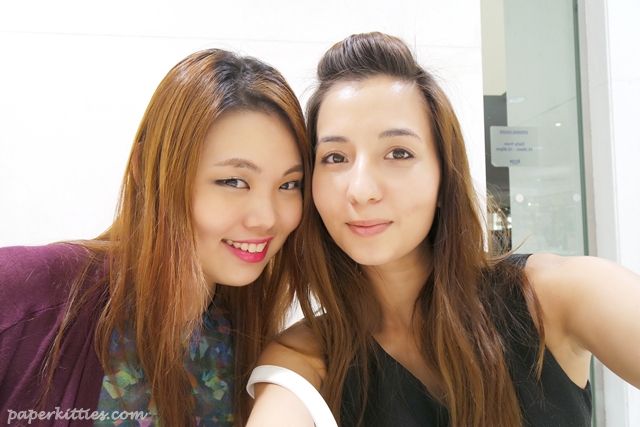 My shopaholic partner-in-crime for the day: Rusty!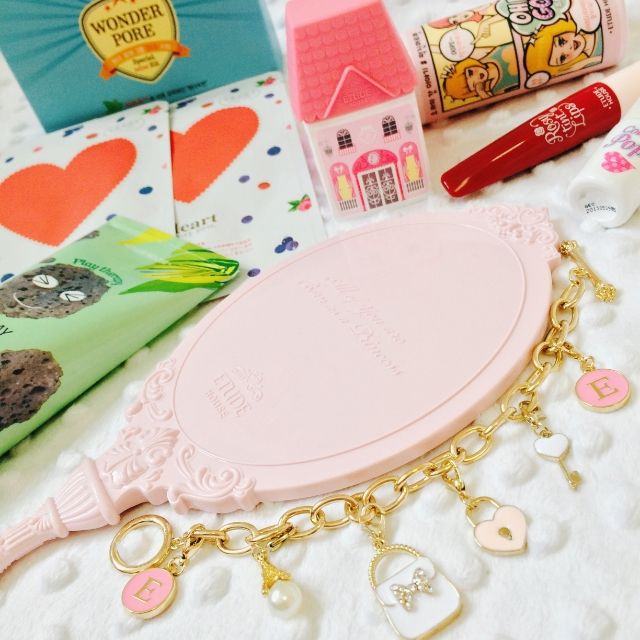 Anyway these are my beauty haul during the Etude House Flagship Store Opening! Obviously, I have bagged home
Etude House Soft Clay Pack
since it is one of the five wash off masks exclusively available in Singapore.. Aiming to remove excess sebum and impurities giving clear skin care, it is very gentle on my skin, I find it good for my oily skin. Being a fan of dry shampoo, I was surprised to find
Etude House OMG! Dry Shampoo
that smells as good as it looks! I really hate how some dry shampoo out there smell so bad, it makes me feel really icky. So thankfully the
OMG! Dry Shampoo
does its trick in making my flat hair look more volumize and fluffy. Bought the
Etude House Rosy Tint Lips
and
My Castle Hand Cream
for my sister.. the rest were freebies for spending $50 and above! Super worth the moolahs please~ I am so in love with my princess charm bracelets, just missing one more charms before my collection is complete (: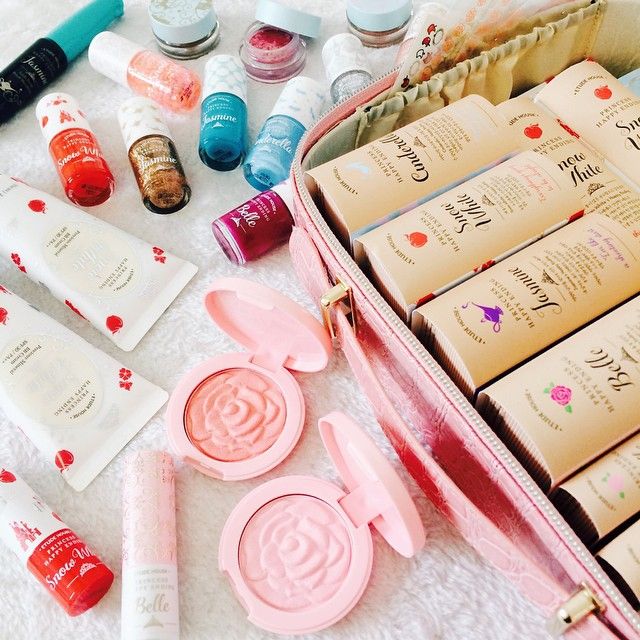 And the biggest surprise of all c/o Etude House and WOM: the entire range of
Etude House Princess Happy Ending Disney Collection
!! *hyperventilates* Totally make my princess experience complete with these babies ♥ ♥ ♥ They are really really gorgeous, especially the nail polishes, and I will be taking my time to play around with them before giving a thorough detailed post. Won't be long, I promise, so watch out for it kkz?!