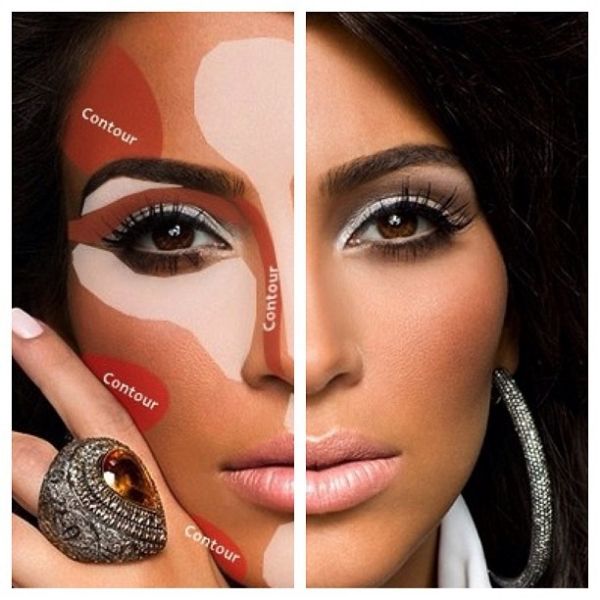 Whenever we talk about facial contouring and highlighting, the first person that always pops into our mind will be none other than Kim Kardashian. Highly favoured upon many celebrities and drag queens, the perfect contouring will make your face look really small and chiselled; prompting others to wonder if you have gone through plastic surgery when it is all just clever makeup.
I have always enjoyed Wayne's makeup tutorial which helps simplifies technical makeup terms and teaches me heaps of makeup tricks. But let's admit it, how many of us are willing to spend huge amount of effort and skills to achieve this supposedly natural look on a daily basis? Not like we have the luxury of time to begin with! I've tried it before but not only did I fail miserably (I spend 2 hours just on that), I didn't like how the amount of makeup was at least 3 times thicker than usual. Not something that is ideal for our humid weather in sunny island Singapore and personally, I've always prefer the au natural look too.
Therefore, I will be teaching you 4 simple tricks to effortlessly contour and highlight your face with minimal makeup required. To get started, I prepped my face with my usual basic makeup: Biotherm BB Supreme, Benefit Brow Zings, Laneige Multi Shaping Eyeliner and Dior Addict Lip Glow. For today's tutorial, all you need is the magic stick – a highlighting pen! My current favorite is Estee Lauder's Double Wear Brush-On Glow BB Highlighter. It not only works brilliantly as a highlighter, it does a perfect job in concealing and brightening my dark eye circles. Do note that I put a thicker amount than usual so that it will reflect better in pictures 🙂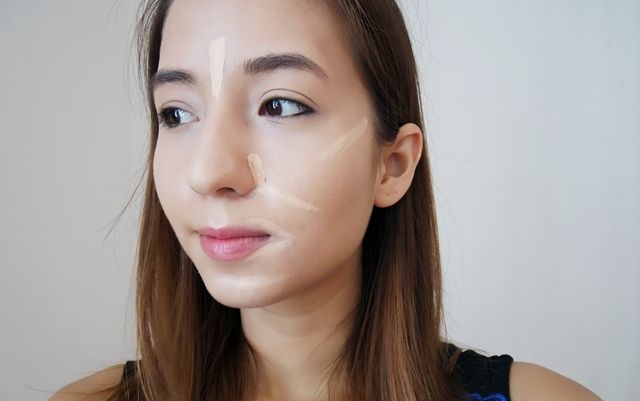 Tip #1: Apply highlighter in between your brows, under the eye, at the side of your nose and nasal labia lines, and on the center of the chin to not only bring light and radiance to your skin, it also helps creates luminosity and a lifted illusion to give more dimension to your face. You can also apply the highlighter at the corner of your lips to counter any darkness.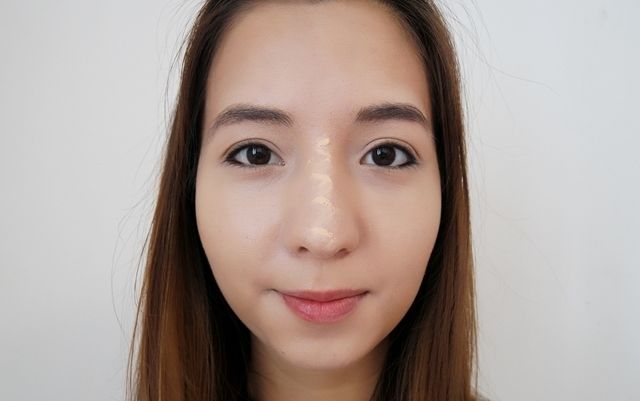 Tip #2: How can I forget everyone's favorite beauty trick? Highlight your nose bridge! I prefer applying it on a zig-zag motion which makes it easier to blend and help gives the illusion of a more natural perfect nose.
Tip #3: Using one of Estee Lauder's signature 3-minute techniques, draw a figure "3″ along the center of the face as seen above, then blend to achieve a luminous finish and more sculpted features. It can be used alone or mixed with your moisturizer for a lighter coverage.
Tip #4: Lastly, apply highlighter in 2 "C"s around the outer and inner eye contour and blend. This instantly brightens the eye area, brings in light, and erase away fatigue and signs of aging (Pardon my freckles). If you're very particular about caking your eye makeup, you can also mix the highlighter with eye serum before application.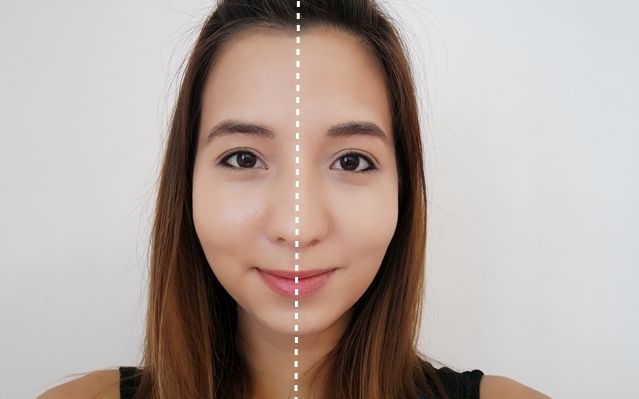 Notice how the right side of my face looked much brighter, glowy and more defined as compared to the left? It's something that is very simple and fuss-free for everyday makeup, without taking too much of your time. Depending on your preference and needs, you can either use the above tips on its own or combined. It's nothing dramatic but helps in achieving an overall natural lifted and fresher look that I hope you guys will find useful!