Editorial Review
Fans of Tsubaki will be no stranger to their signature Camellia Oil – extracted using a traditional, time-consuming method of pressing finely selected camellia seeds. Richly formulated and obtained from the first pressing of camellia seeds, it aims to deeply protect moisturize and repair your hair resulting in a luxurious shine. It is easy to apply and penetrates into your hair almost instantly upon application without leaving a greasy after feel. It also protects your hair from damage by UV rays and heat from styling equipments. My hair ends have been feeling dry and frizzy due to my previous bleaching so I like to use this on my hair ends to tame the split ends! It makes my hair look much glossier and I can't help but keep smelling the sweet floral and green fruity notes!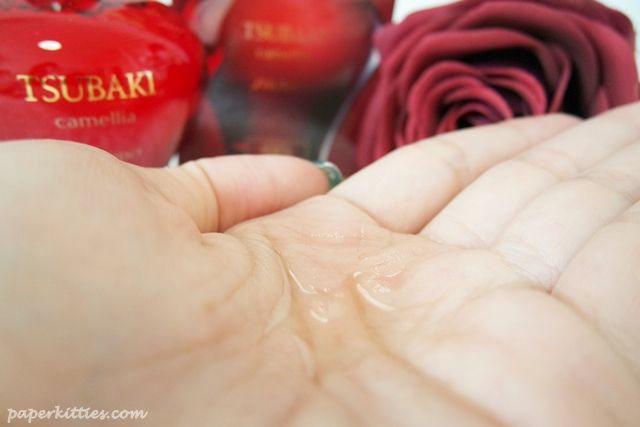 As the Tsubaki Hair Oil is really concentrated, it is really easy to go overboard and ending up with oily and flat hair.. so remember that a little goes a long way, use it sparingly will do. Here are some other tips on how to apply it correctly:
1. To apply it evenly, spread about 20-cent coin size on your palms and work through the hair. Focus on areas that require extra application.
2. To prevent flat hair for those with soft and fine hair, refrain from applying large amount at a go. Instead, start applying it from your damaged tips and slowly work upwards. I would advise for you to stop at mid-length if you tend to have oily scalp like me.
3. However, if you would like to reduce volume and/or dry hair, apply them on your wet hair and blow fry it. Then, spread a small amount onto the palms and apply on the bottom half of your hair again to reduce volume.