Can't believe that almost a year has passed since my last Japan trip and I have yet to finish blogging about it! Going to point my finger at Flickr though, for causing all my painstakingly edited pictures and strategically photos to disappear. Felt so demotivated for a long while but now I have my mojo back on~ A little refresher course, here's Japan Day 1 before we proceed!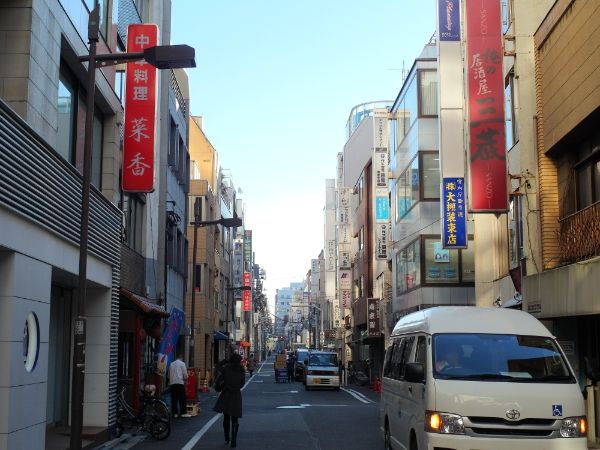 We started our day early after a quick breakfast and headed straight to our first destination of the day. Despite setting out during peak hour, I was amazed by how polite and
quiet
the rush hour crowd was! It was comforting being able to commute in peace as my mind slowly adjust itself awake, I wish Singapore's public transport is as equally soothing too
but quite hard these days with those inconsiderate peeps
.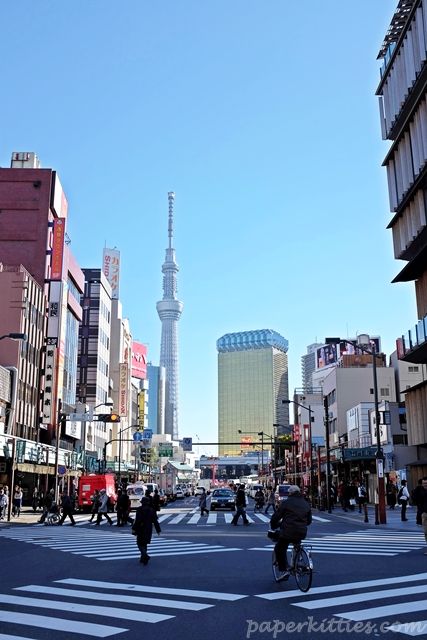 Here's a hint of the two places we visited on Day 2!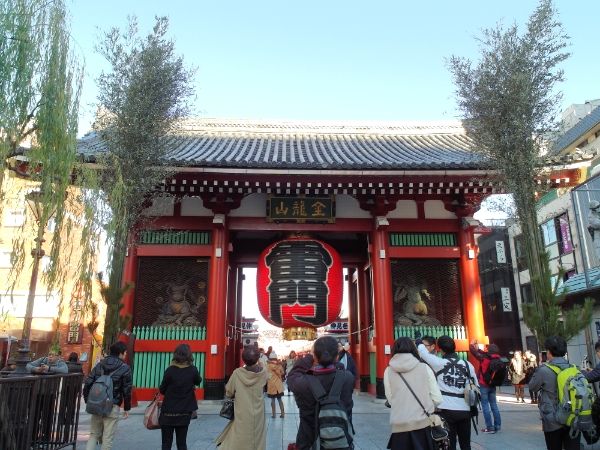 If you haven't guessed, our first stop of the day was
Asakusa Kannon Temple
. Sensōji (also known as Asakusa Kannon Temple) is one of Tokyo's most colorful and popular Buddhist temple located in Asakusa, built in the 7th century.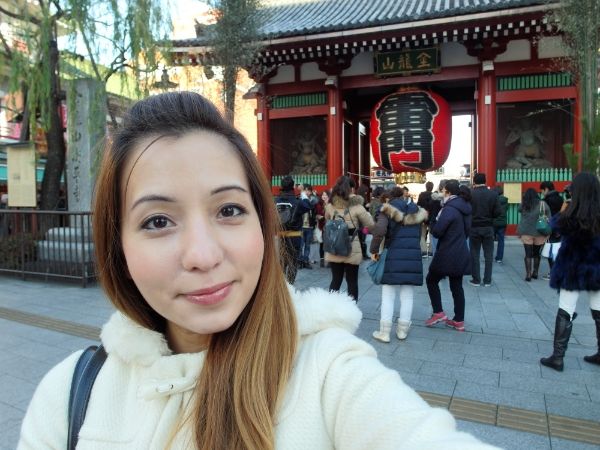 Say hi to my minah-brows~ Just before our trip, mom brought me to thread my unruly eyebrows at this little shophouse near our house. I have been there for years and always reminded them to leave it thick and natural. Just this one time I didn't remind them, assuming they should know by now… my eyebrows turned out to be the thinnest it had ever been! No wonder I felt that the session was heaps more painful than usual. Only bright side is that I didn't look "cheap" though it did give my friends a good laugh when they finally found out what was wrong with my facial features :X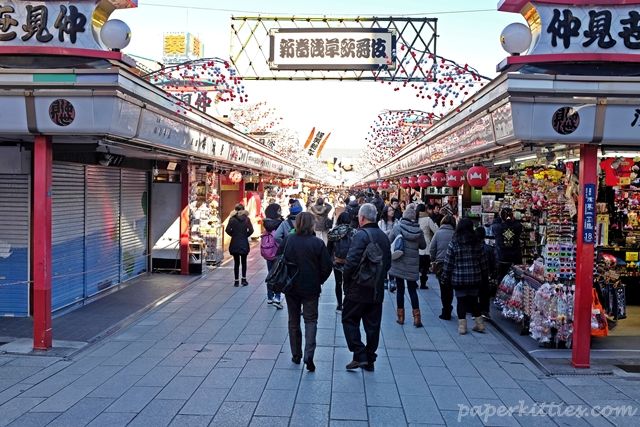 Anyway back to our first destination. After entering Kaminarimon gate (thunder's gate), we were greeted by the vibrant Nakamise – a shopping street that sells a variety of traditional, local snacks and tourist souvenirs for centuries. Daddy kept reminding us to never hesitate on purchasing something as there was no turning back after we pass by the shops and omg it was so tempting to start spending!!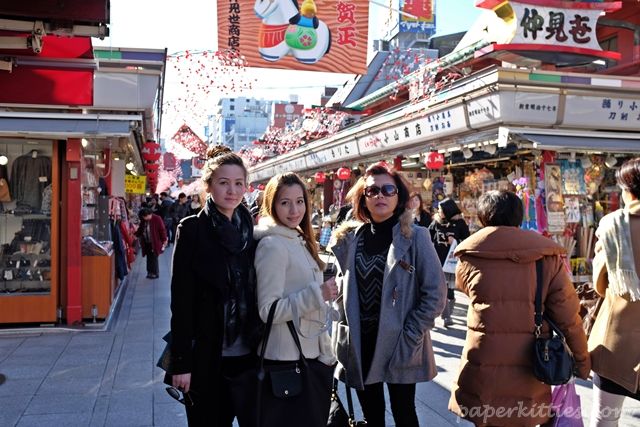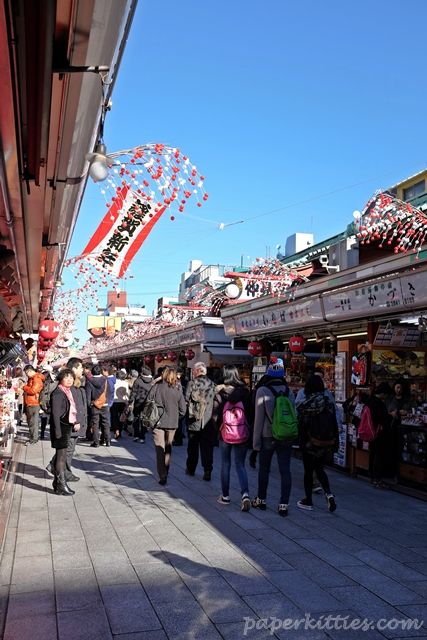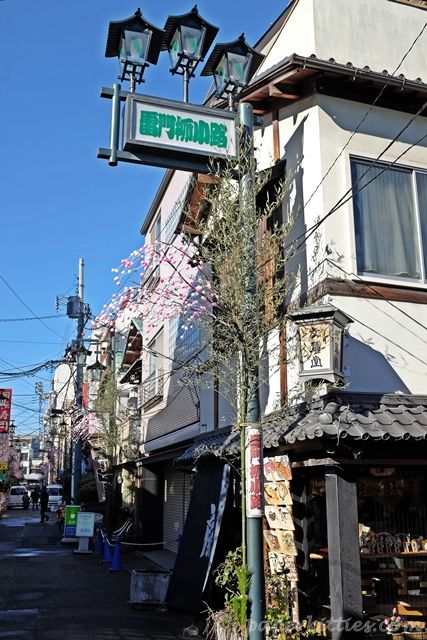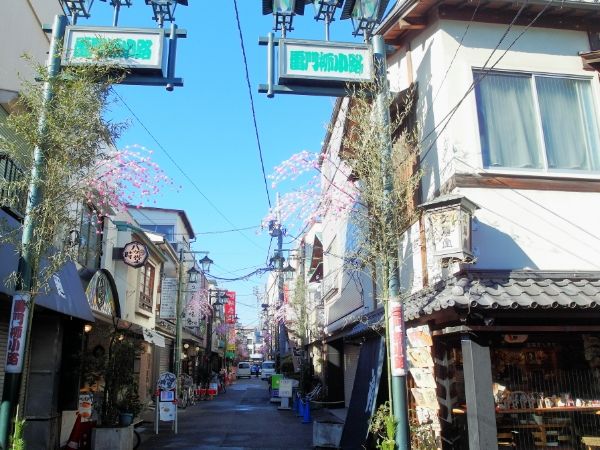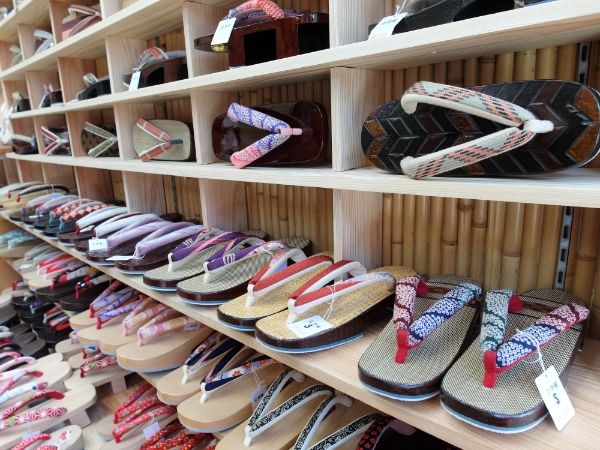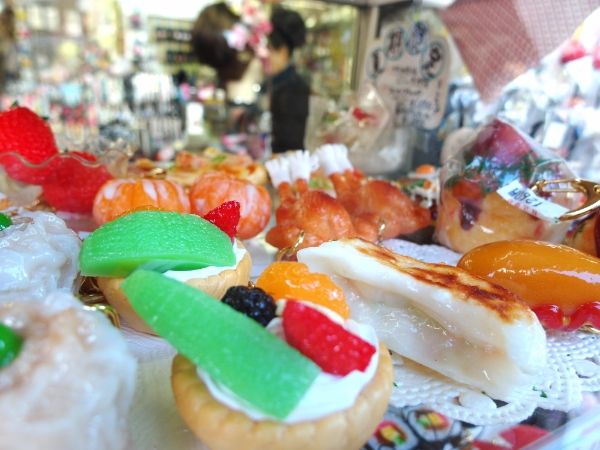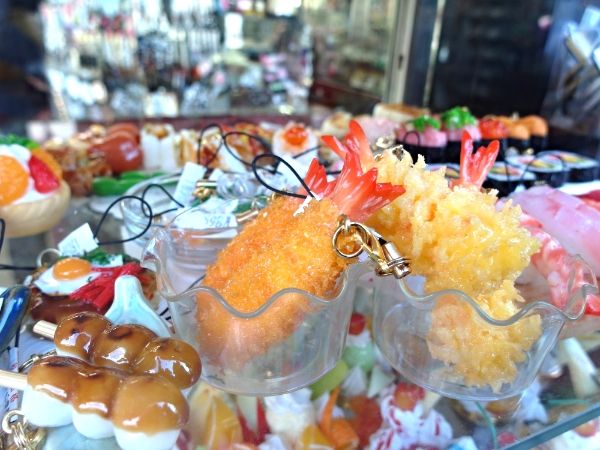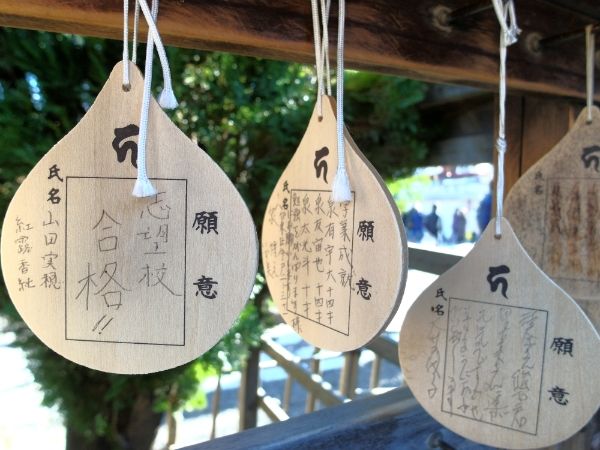 Nadebotoke(なで仏)Rubbing Buddha is found in front of the Buddhist hall in Asakusa Fudoson. It is known as the friendly buddha where worshippers may rub for good health.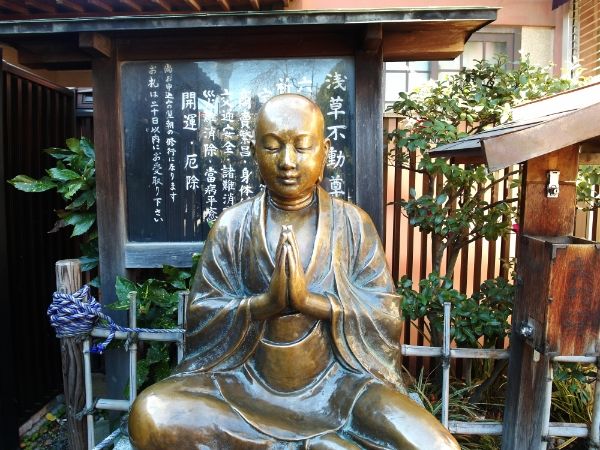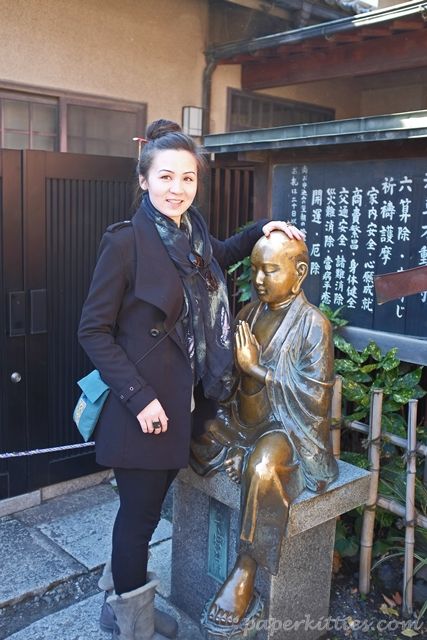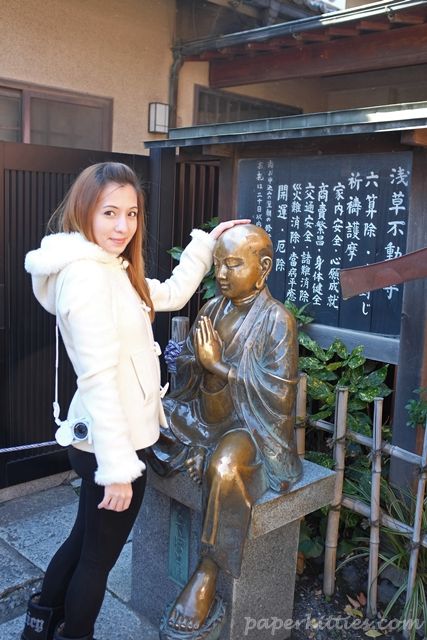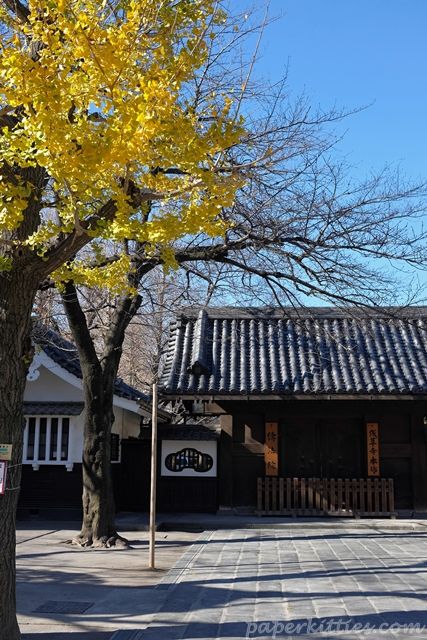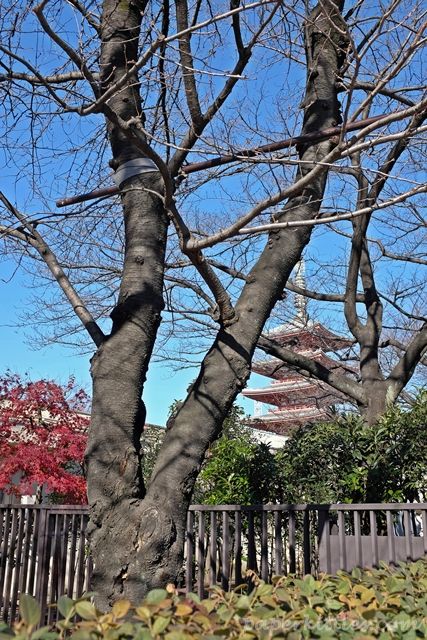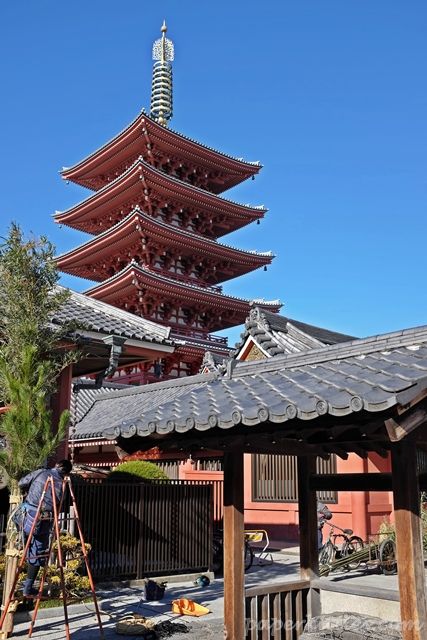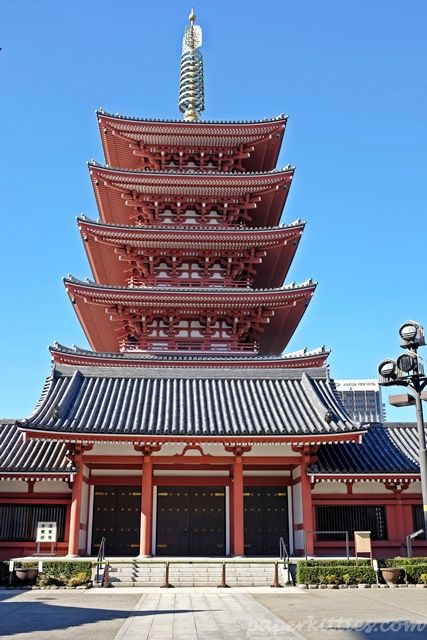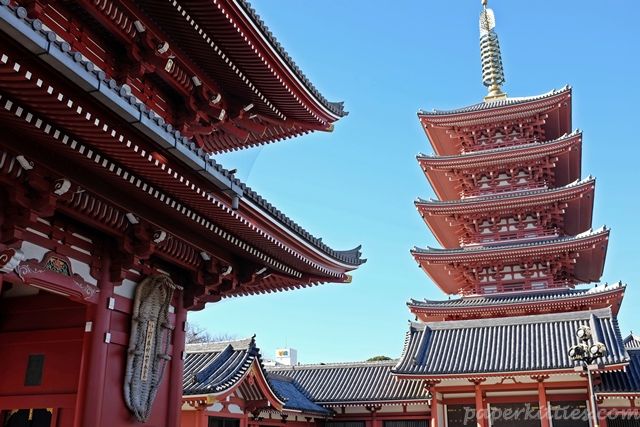 The famous Hozomon Gate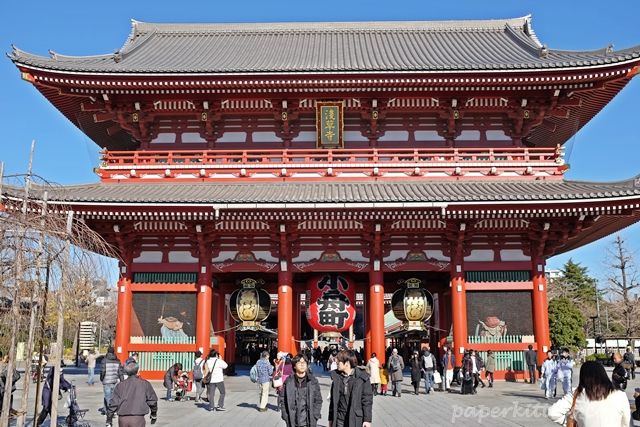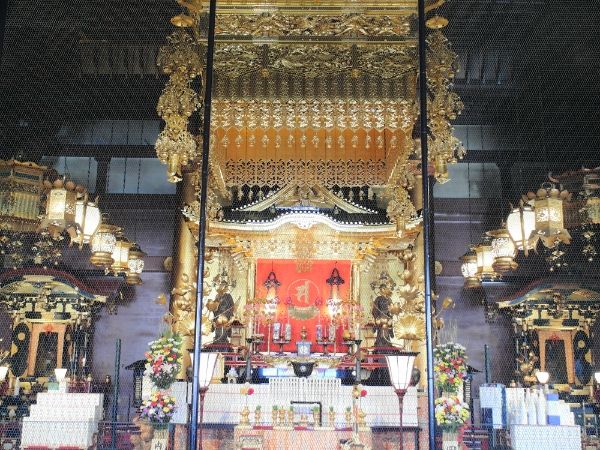 Sensoji Temple is one of Tokyo's oldest, although the current buildings are postwar reconstructions. You also get to try the omikuji (fortune-telling paper strips) in front of the temple.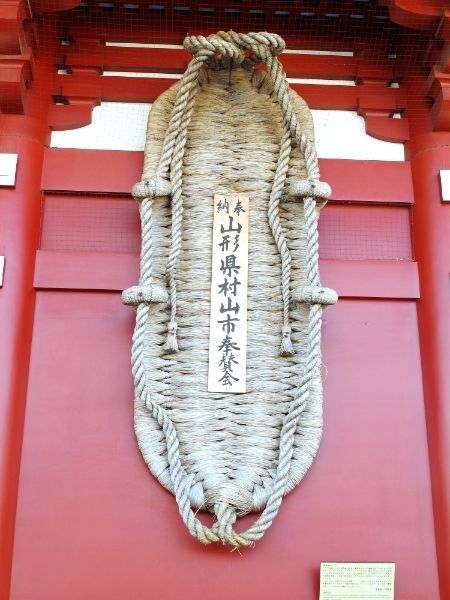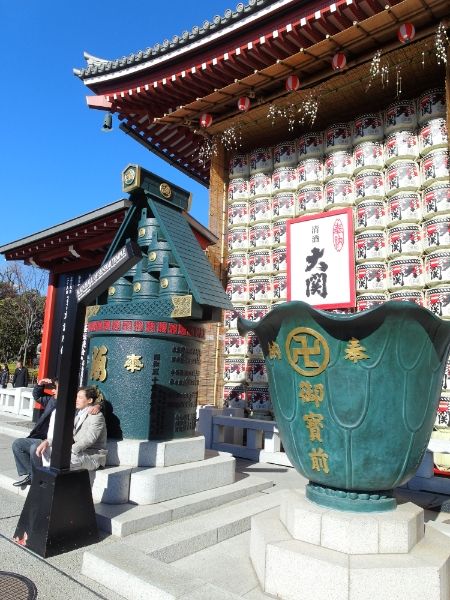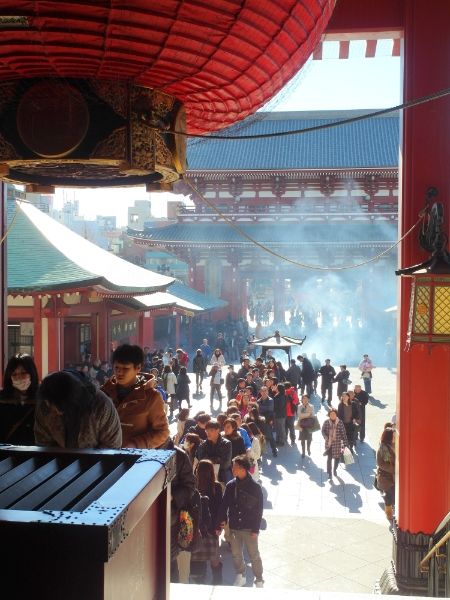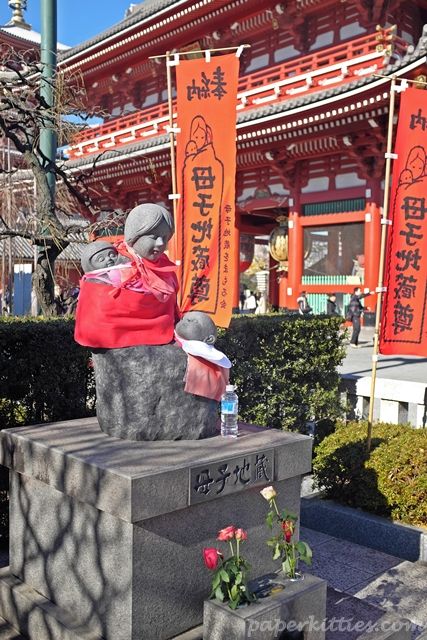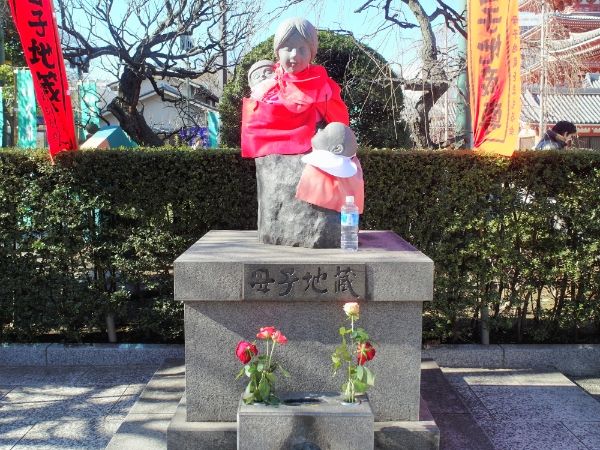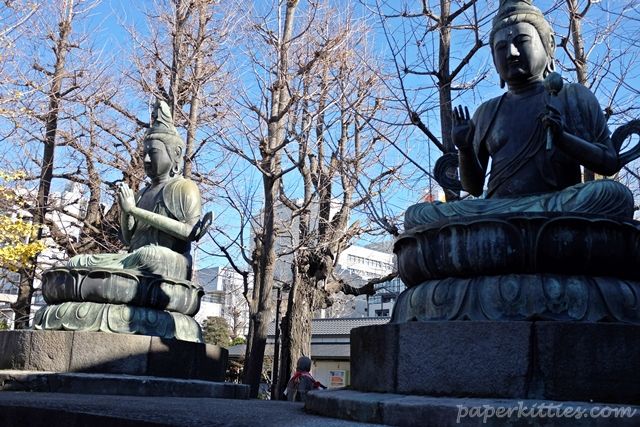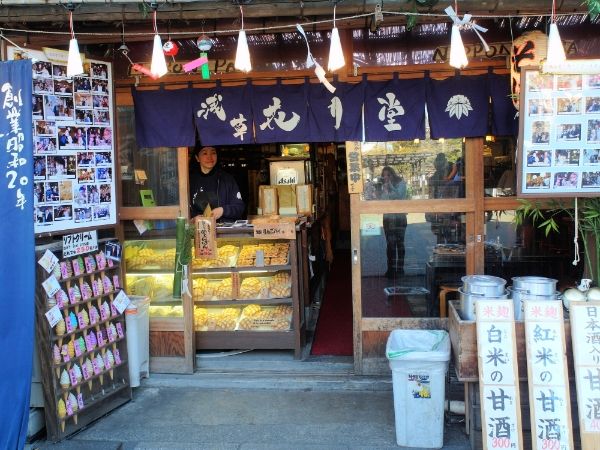 I have no idea what this shop is called in English, but if you understand Japanese, it is called 浅草花月堂 – known for serving the freshest melonpan!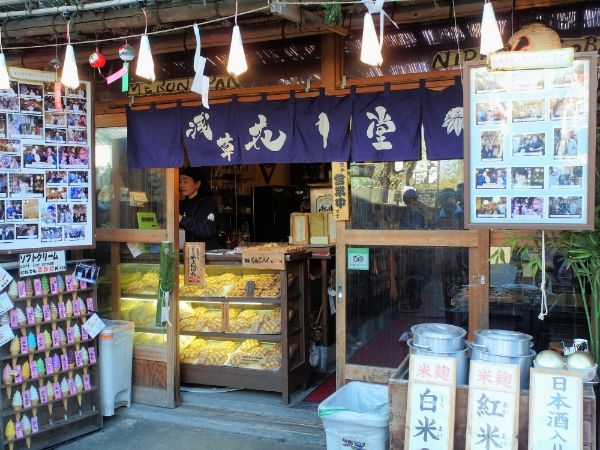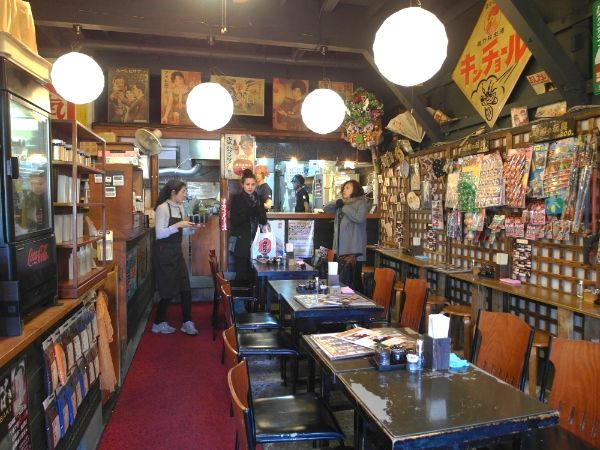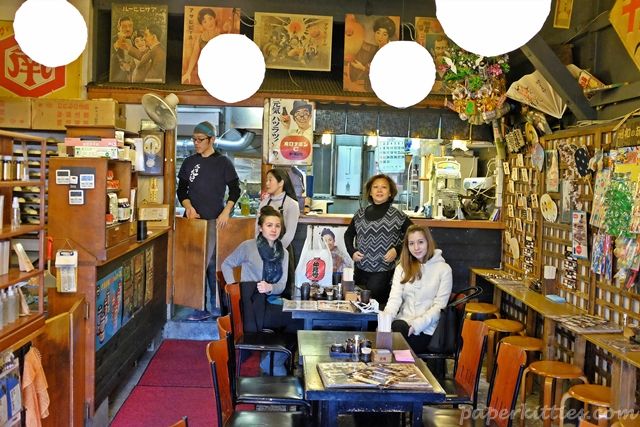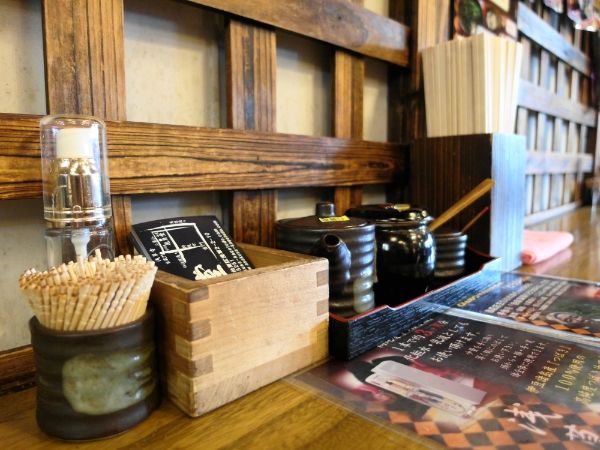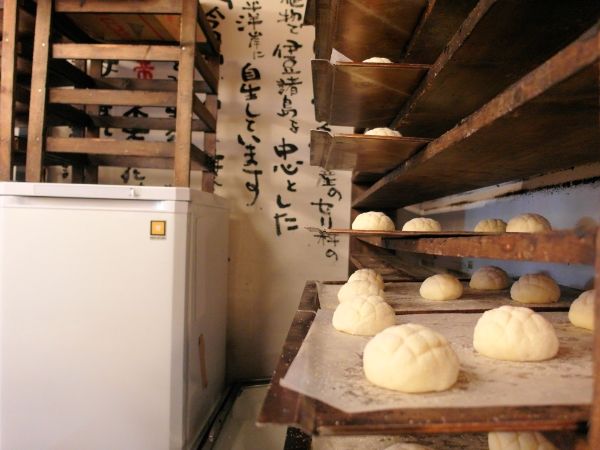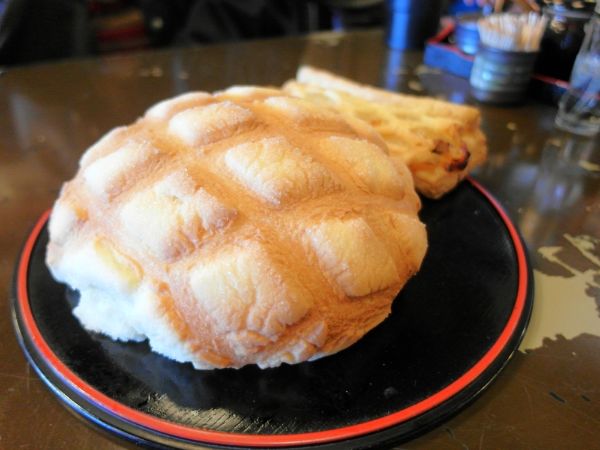 Melonpan (メロンパン)! It is in no way related to melons though. Similar to HongKong's "polo bun", it is crispy on the outside with sugar and fluffy warm on the inside.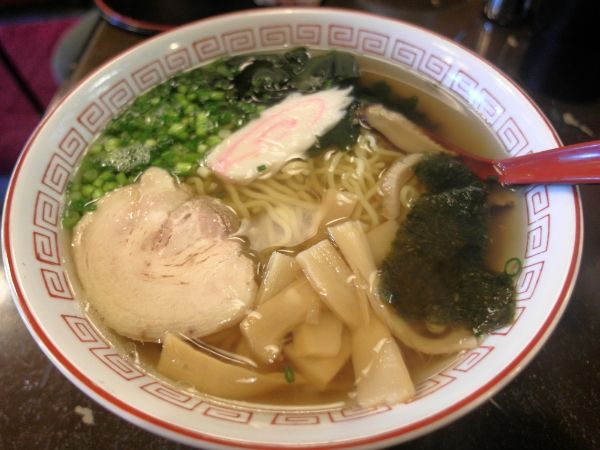 Craving for something warm on the cold winter weather, we also had bowls of ramen to keep our tum tum warm.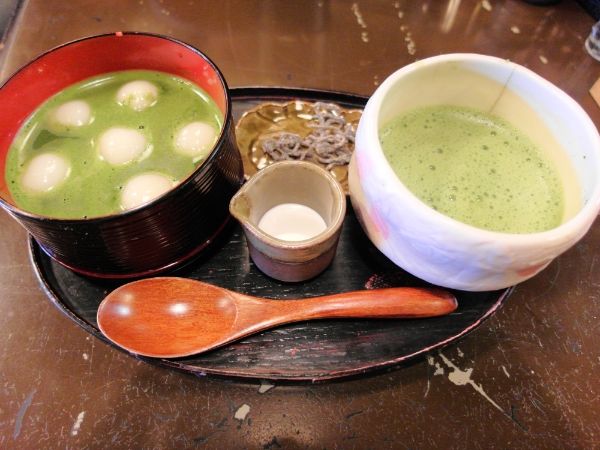 Matcha zenzai, why you so bitter?!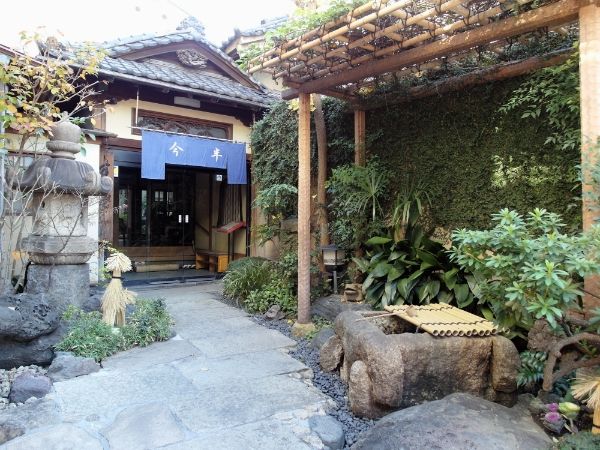 Moving along to our next destination of the day, we chose to walk and enjoy more sightseeing that would otherwise be missed on moving vehicles.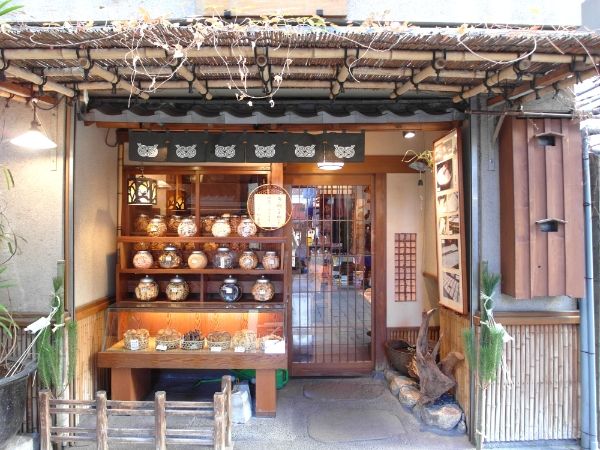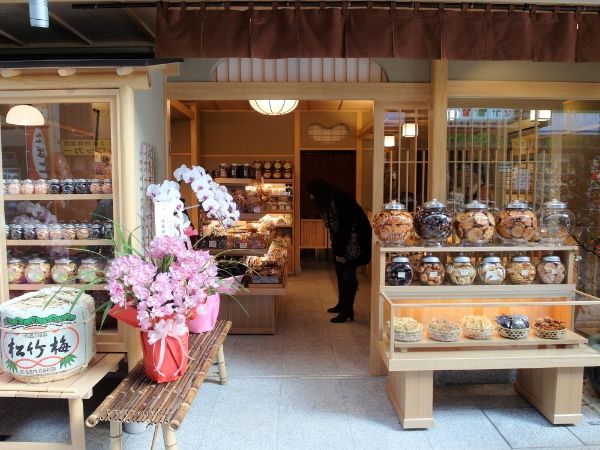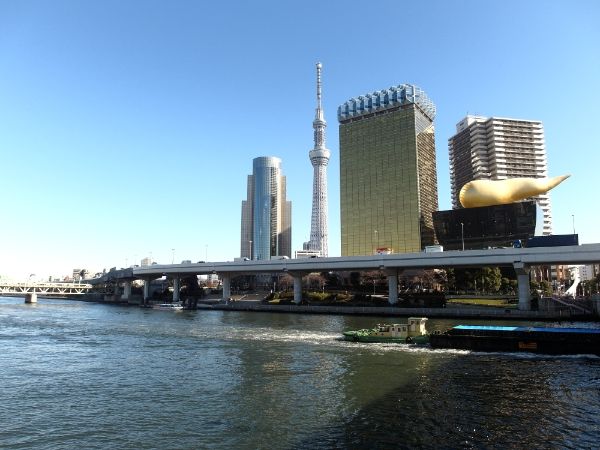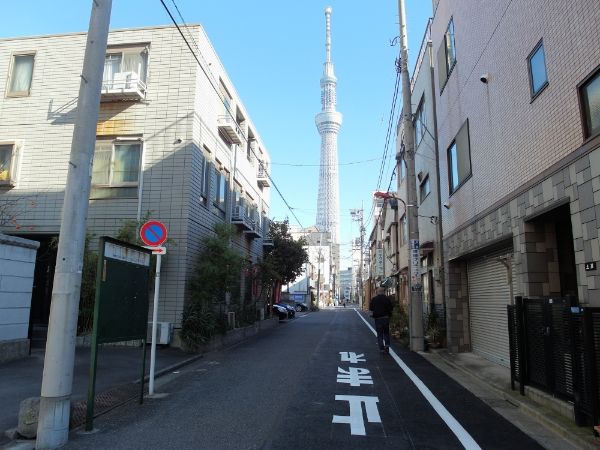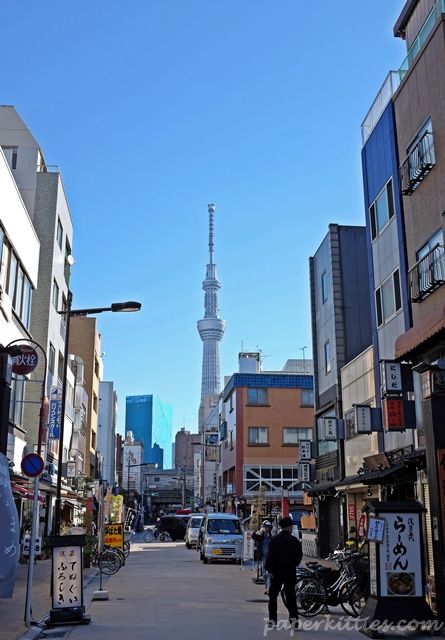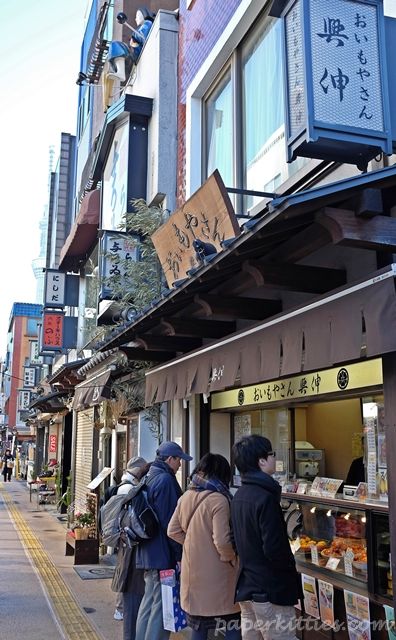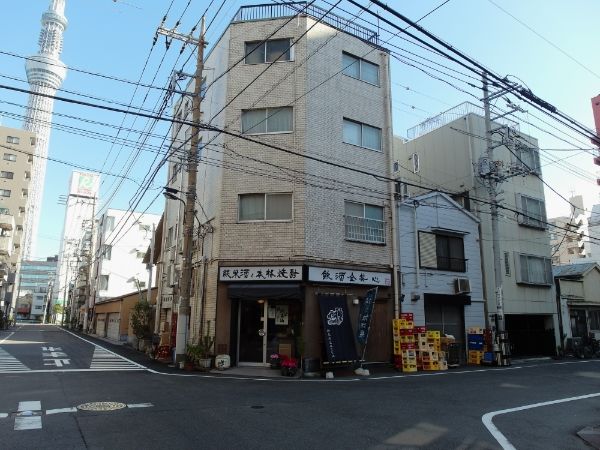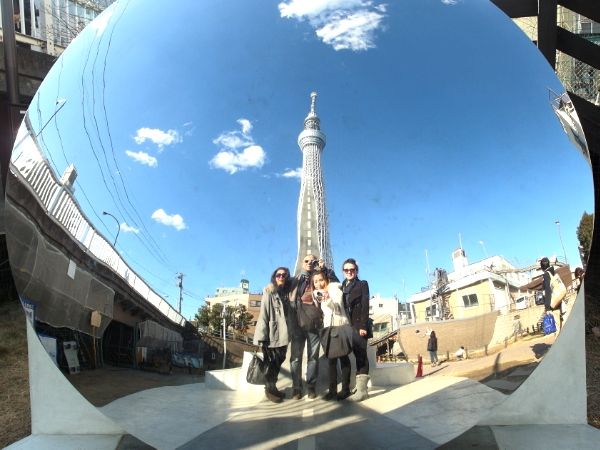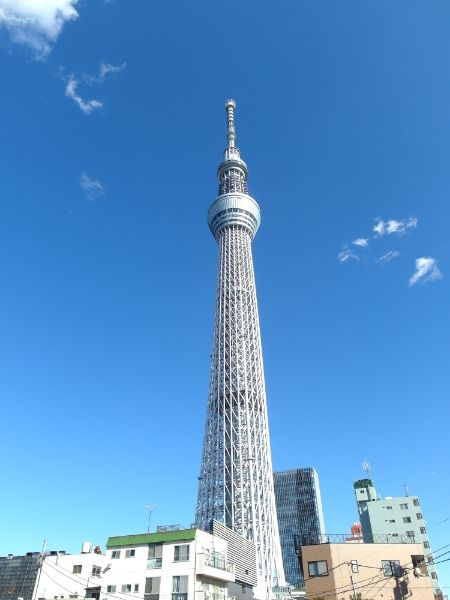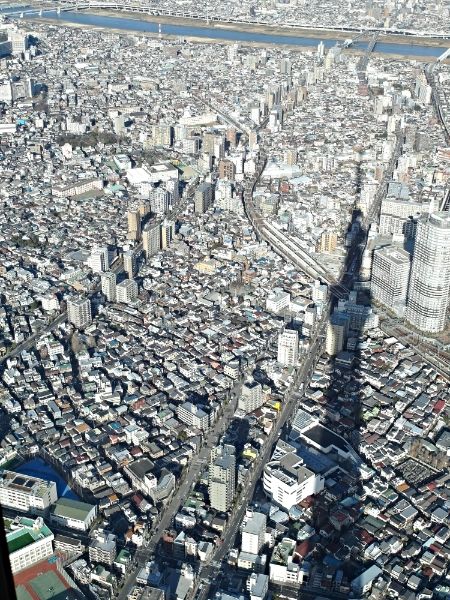 Yup, and our next stop is none other than
Tokyo Skytree
! 450m above ground for a 360-degree all-round view, we could even spot Disneyland! Despite the massive long queue, it was orderly and quick (as per all Japanese queues) so I reckon we were all ready to go up in less than 20 minutes.

View up inside the lift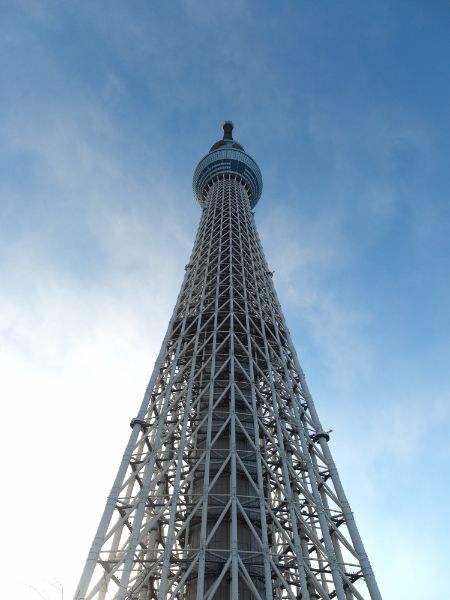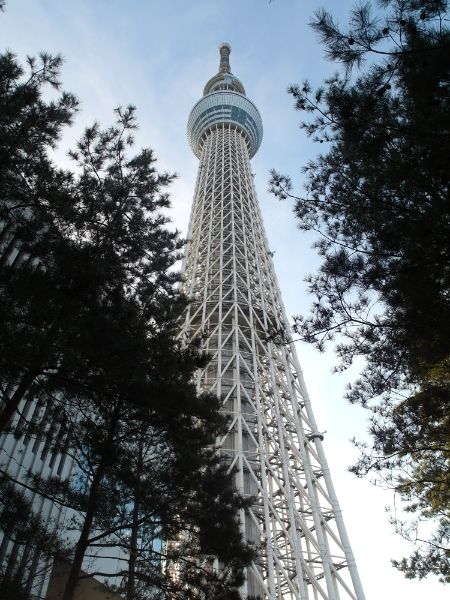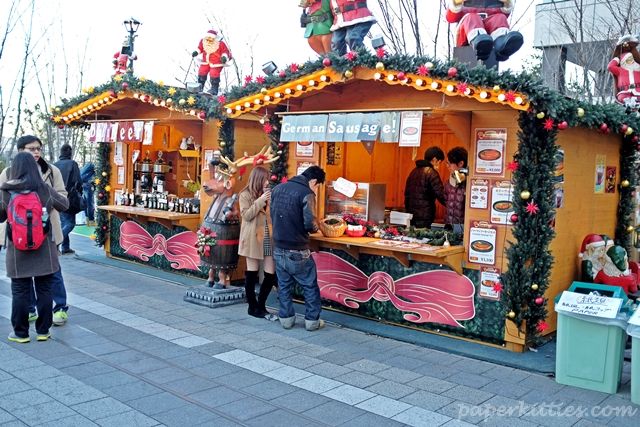 Around the base of Tokyo Skytree lies
Tokyo Solamachi
, a shopping and entertainment complex with over 300 shops and restaurants. In there you can buy your tokyo bananas, loads of quirky goodies, a hello kitty store and since it was X'mas week, there was also a mini X'mas market out where we had our bratwursts and mulled wine ♥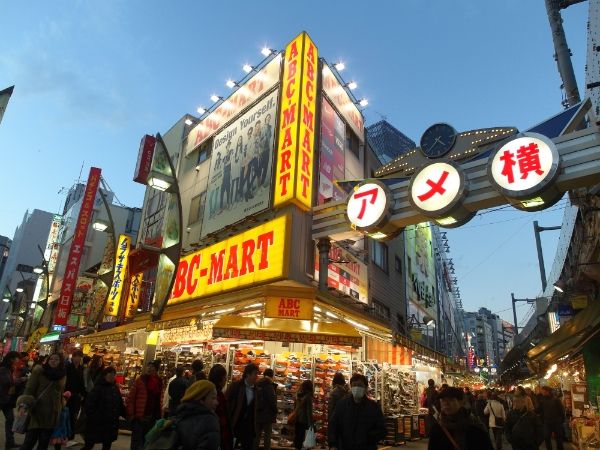 Last stop of the day was an impromptu trip to Ameyoko (アメ横) shopping street that is runs between Okachimachi and Ueno Stations. I bought heaps of seaweed here, got tempted to eat at certain roadside stores and was treated with an eye feast of seafood and fresh fruits. If you want to go crazy in the Kusuriyas (chemist stores akin to our local watsons), they have different stores at every corner for you to choose from.. boy did we go crazy over Kose, Kao sleeping mask, face masks and omg basically whatever skincare products I could lay my hands on without my parents noticing. LOL.
And that's it for my day 2 in Japan! It always bring me so much joy to look back on my trips and reminisce on the good memories we made. Will be blogging Day 3 this weekend.. something which I reckon most of you would LOVE to read up on and I'll most probably go crazy editing the hundreds of pictures took on that day (;