Editorial Review
Back when I was a student down under with some spare time during my final semester, I jumped on the beautybox bandwagon and Bellabox Oz was the first I ventured on (very first beautybox blogpost here)! I even featured Bellabox in one my "Management of Brands" assignments and caught the attention of some of my coursemates too; it was part of what encourages me to venture further into beauty blogging (: But never in my wildest imagination would I ever expecte to not only have the opportunity to work with Bellabox on a monthly basis, I was actually recently featured in Bellabox October's info card as one of the 8 social media influencers! *hyperventilates*
It was a super fun night spent with the girls and getting to know everyone better with small nibbles and bubbly before we proceed to dolling ourselves out and go all out with the camwhorings! I've also noticed that Bellabox was going to feature Crème Simon in the October box so how could I resist the temptation to flaunt my ever handy Crème Universelle…

Thank you for featuring me ♥ ♥ ♥
Before I proceed to unveiling what's in this month's Bellabox, here's some behind the scenes pictures for your viewing galore~ Makeup was done by the talented ladies of
Beautify Me SG
who decided to give me the Twiggy eye makeup look that I absolutely adore!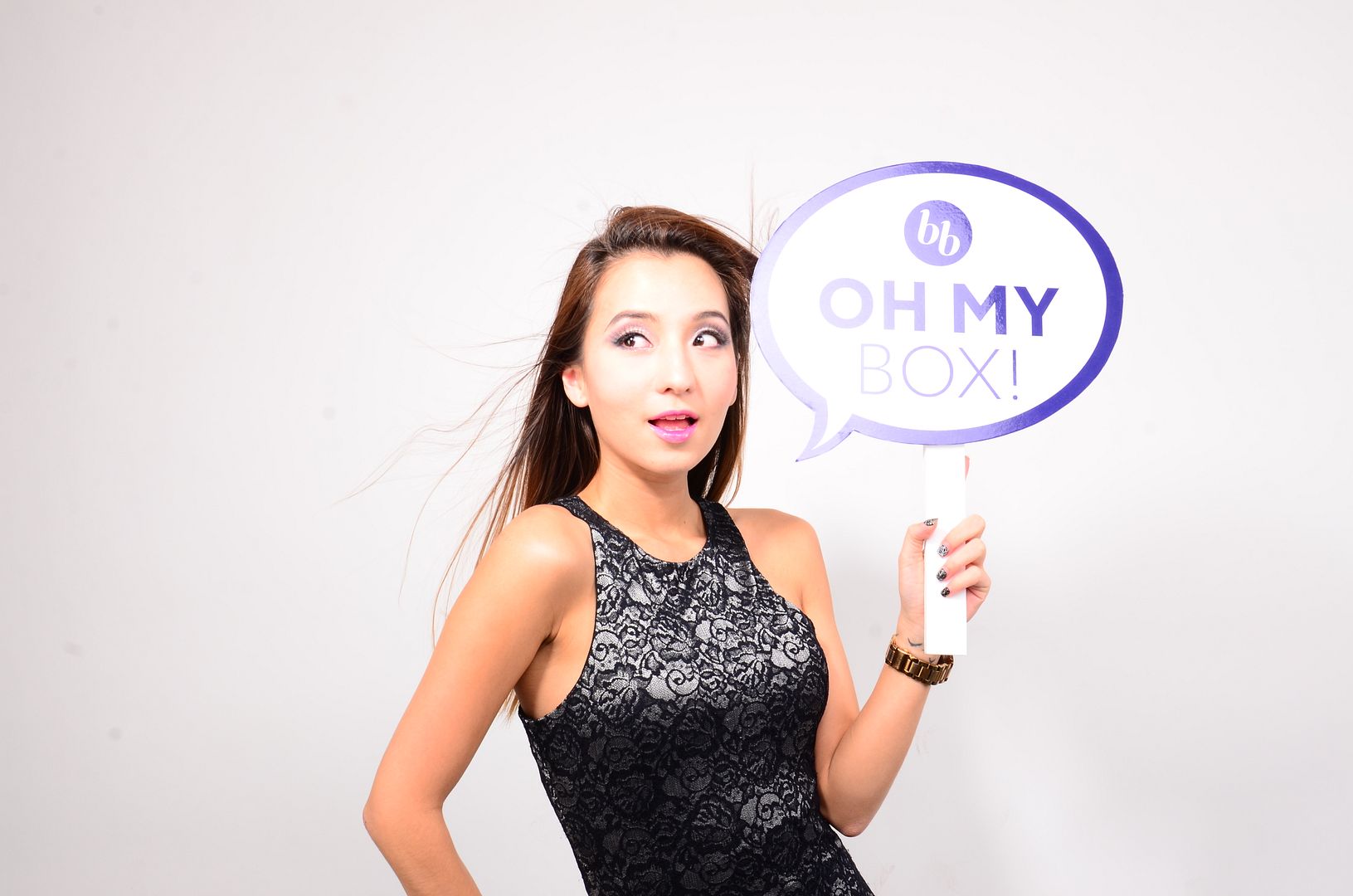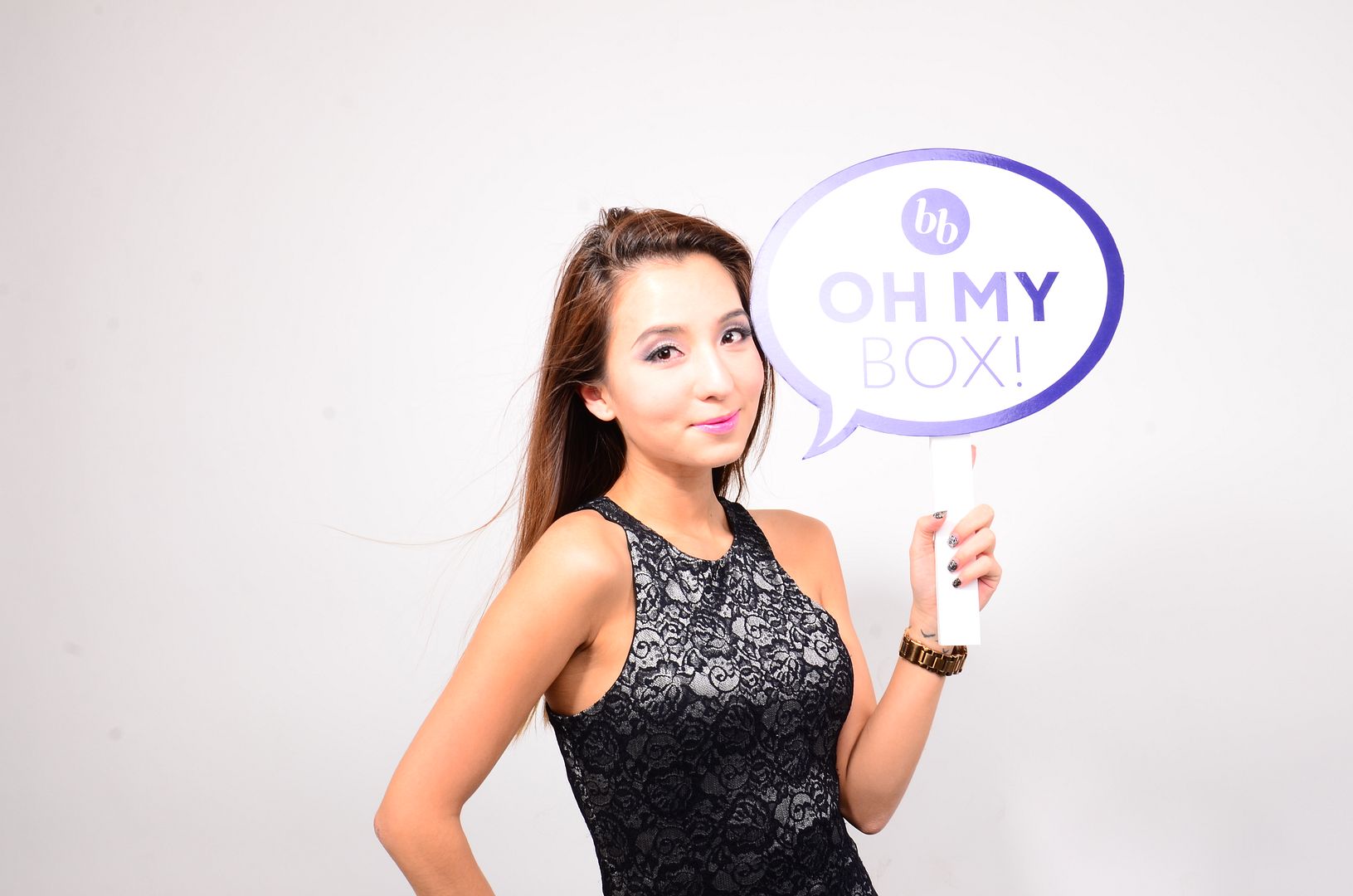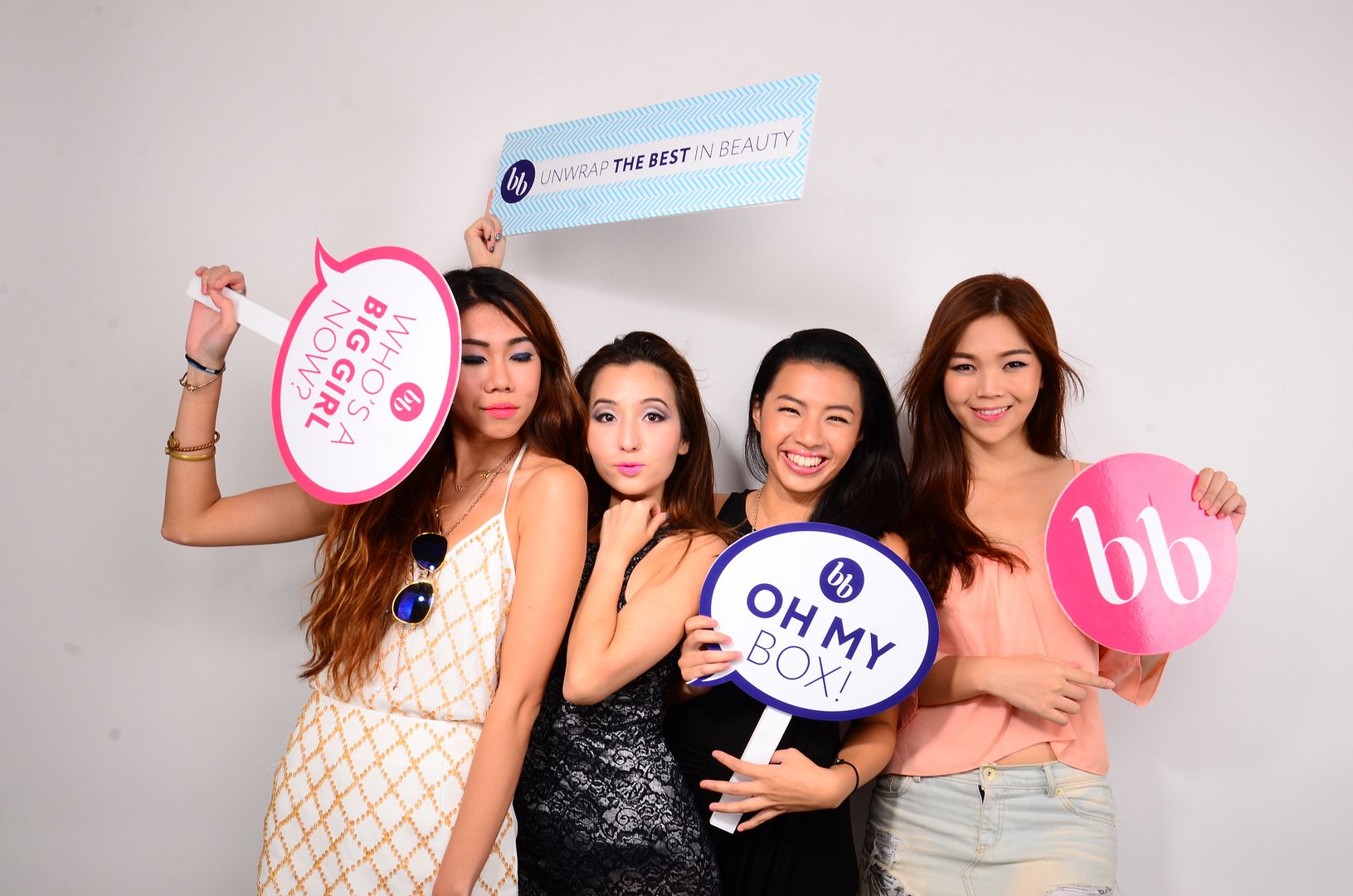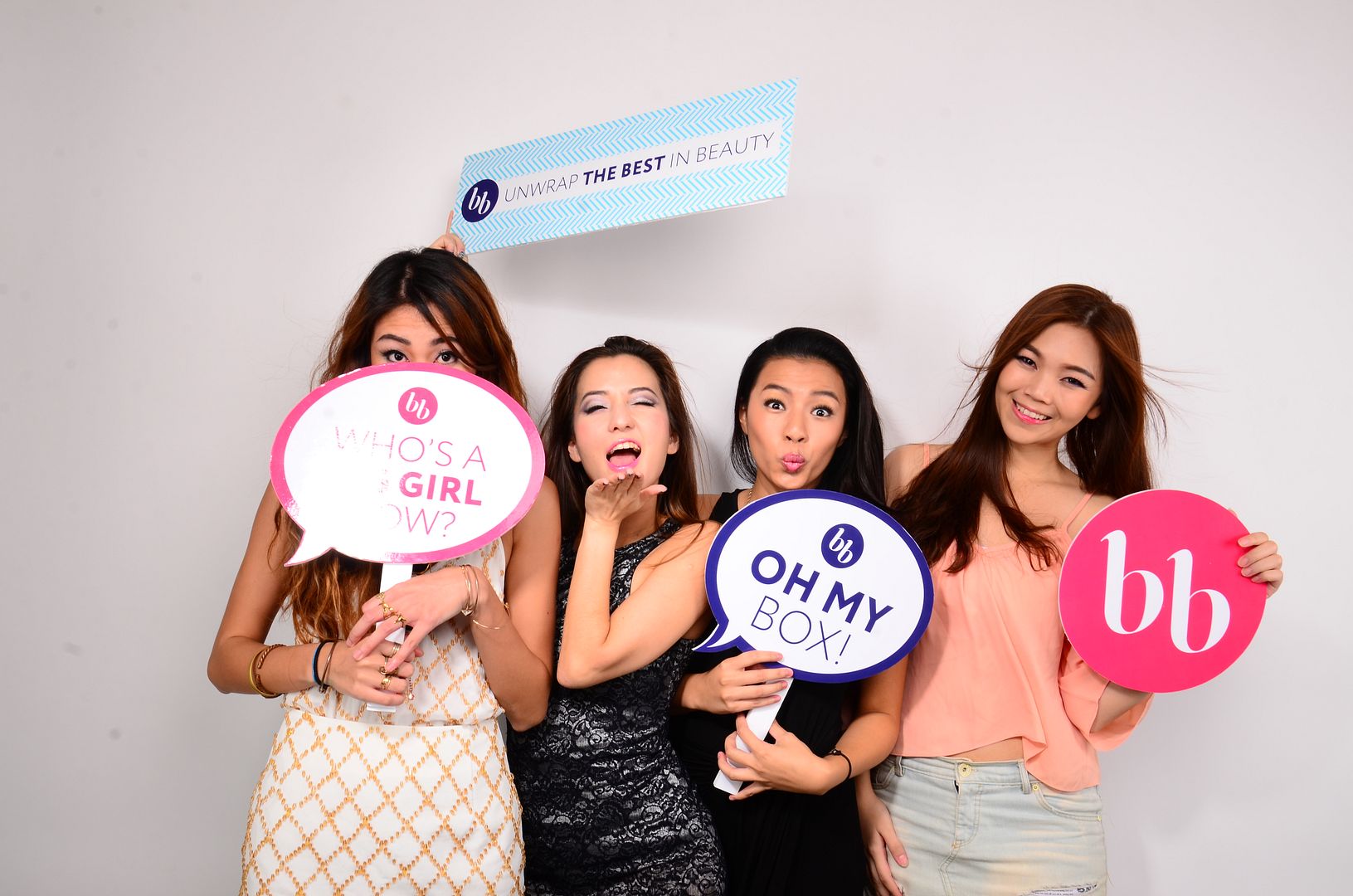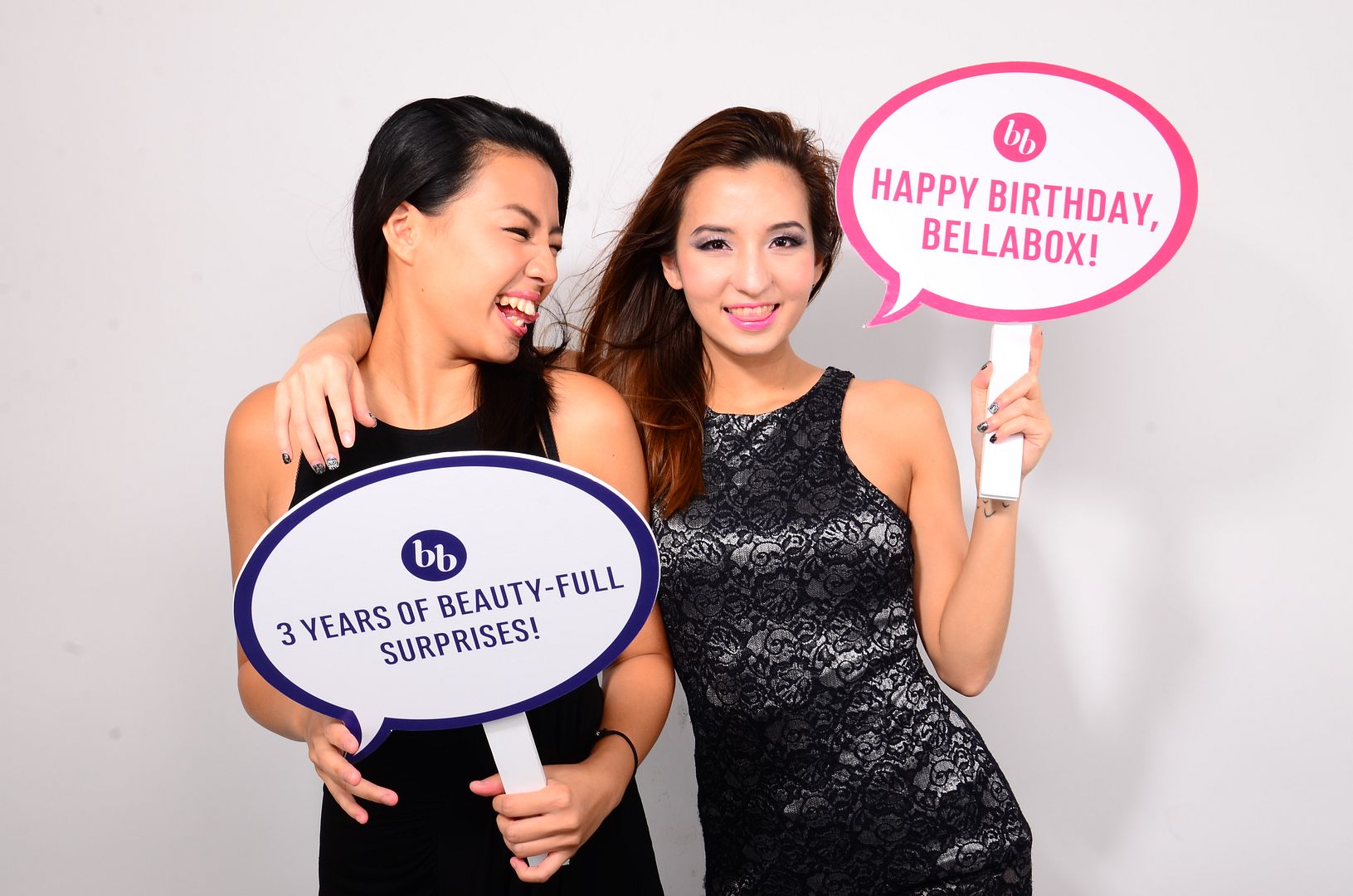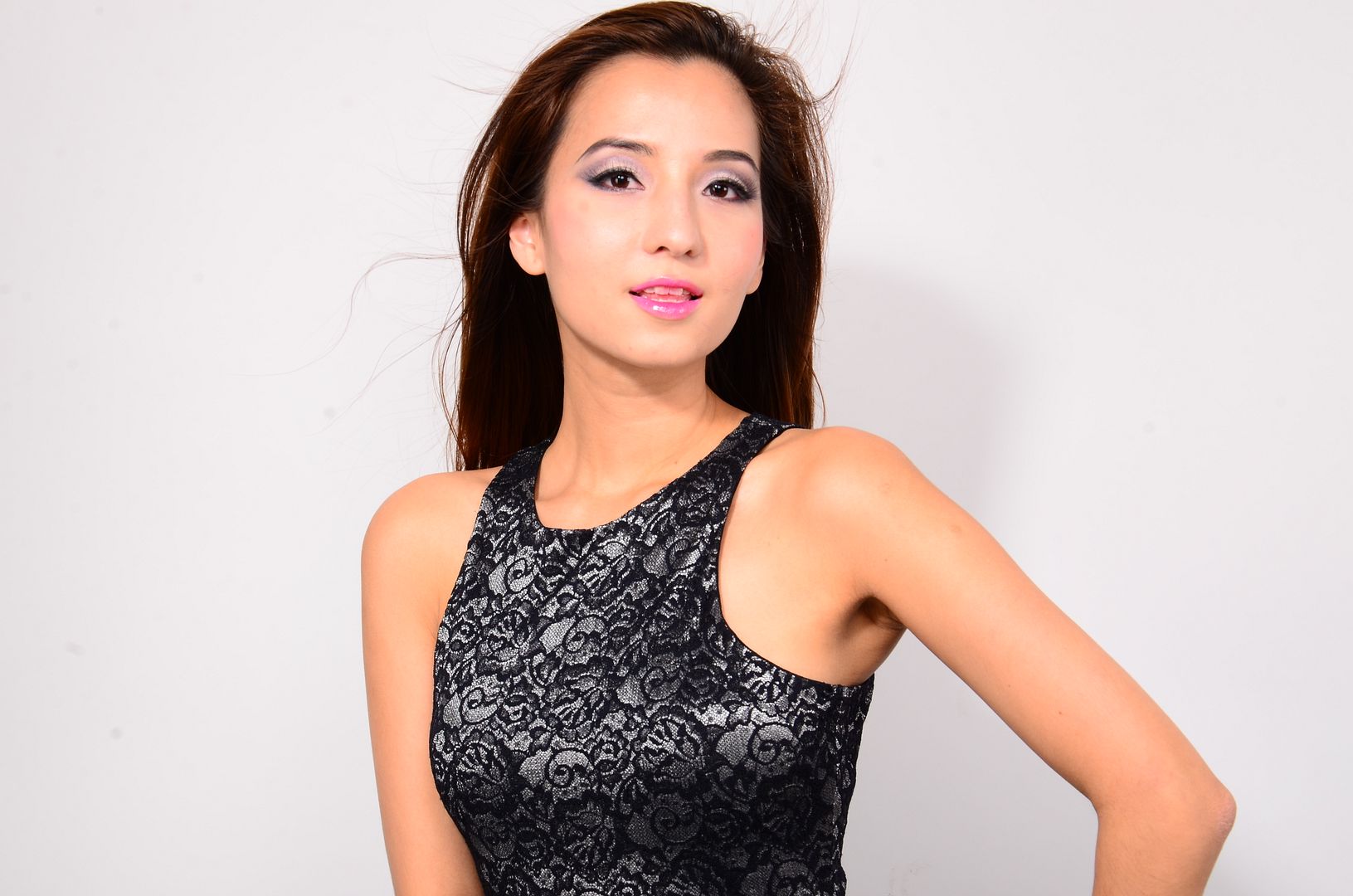 ♥ ♥ ♥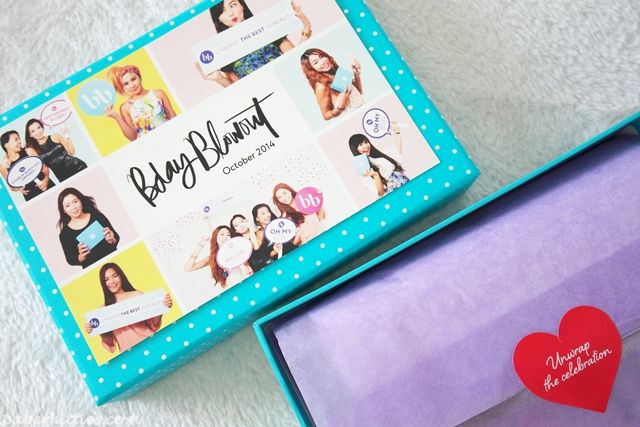 And finally the October's Bellabox B'day Blowout edition finally arrives at my door step..
Best Parcel Ever!
Featured in this month's box is none other than
Crème Simon Crème Universelle, Brightening-Detox Multi-Benefits Eye Treatment and Gentle Double Exfoliation Scrub
– all that needs no further introduction as I have recently thoroughly reviewed about them
(here)
.
Another favorite must be all things Benefit eh! Bellabox has thoughtfully pampered me with They're Real! Push Up Liner (reviewed here) and Stay Don't Stray Primer to make my eye makeup stay put and remains intensely vibrant. Woohoo!
Next item that caught my attention was Garnier Sakura White Pinkish Radiance Moisturizing Cream that came in the cutest packaging ever.. for a moment I thought Garnier was launching a juice pack that I did not know of instead. A moisturizing cream that hydrates, smoothens, lightens and refines skin to give it a healthy pinkish glow! The texture is lightweight and absorbs into my skin quickly without the icky sticky afterfeel, hopefully I will look more pink and less yellowish after finishing them~
If Mr Sun is not your friend, Spectraban Sensitive 30 will be. A skin-loving broad UV protection sunscreen with its anti-UVA, anti-UVB and SPF30 properties, you are sure to be well protected from harmful UV stresses, premature skin aging and pigmentation (:
Moving on to bonus skin treats, we have Physiogel Trial Kit Range comprises of a cream, lotion and cleanser to relieve, repair and nourish the skin for a healthier, more refreshed complexion. And the one that caught my attention and had the kitty in me totally curious is none other than Skinbiotics Even+Whiter! It kinda reminds me of Fancl whitening supplements since this oral skin lightening formula works to lighten skin tone, clear blemishes and enhance antioxidant defense.. more than perfect for my recent hormonal acne breakout, I'm so going to start trying them out now. 'til the next, HAPPY BIRTHDAY BELLABOX! *loads of hugs and kissiesssss*