Editorial Review
It was a beautiful night spent dining at Absinthe Restaurant Francais (think delicious beef that melts in your mouth~) and learning about the history and products of an iconic French brand that recently launched its skincare range in Singapore, specially catered to our humid weather. Founded in 1860, Crème Simon was a household name at its height of popularity throughout Europe, New York, Japan, Shanghai and even Malaysia! It was the undisputed #1 skincare brand in France – the era's coveted beauty treatment passed down from mothers to daughters as their secret to beautiful skin.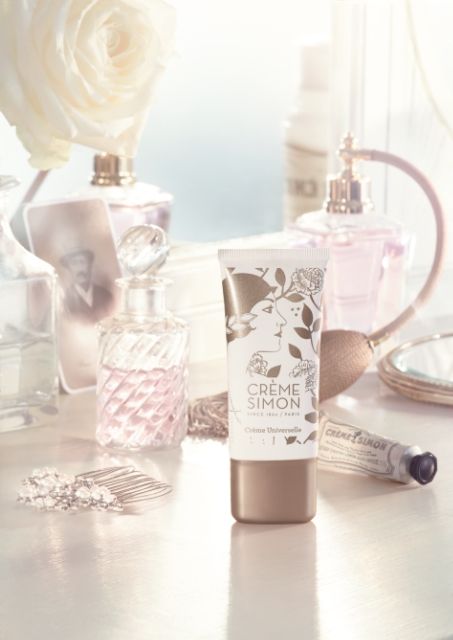 Crème Simon
was founded by Joseph Simon, a gifted young apothecary, who was inspired to seek a natural remedy to relive dry, chapped hands of the laundresses he saw working by the River Rhone. The father of modern cosmetology, he revolutionized skincare in the late 19th century with the first stable beauty cream that actually has a long shelf life. All these were made possible with a natural plant-based concoction of seven carefully selected flowers and plants with incredible healing properties: Damask Rose, Neroli, Iris, Tonka Bean, Vanilla Bourbon, Jasmine and Patchouli. This simple yet powerful alchemy of natural botanical extracts form the quintessential Activ-Fleur Complex that is found in all
Crème Simon
skincare produts, yes even until today.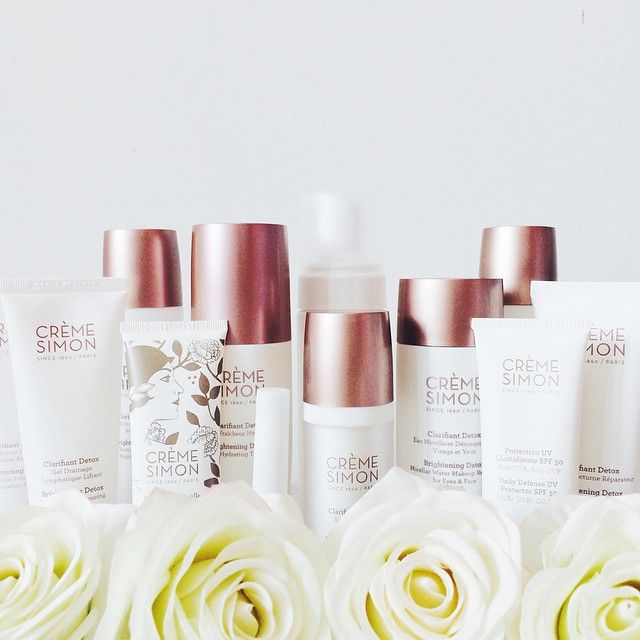 Pioneer of climate-customized skincare, the inaugural
Brightening Detox range
features 12 products (which consists of four cleansers, three moisturisers and three treatments) specially formulated for our unique hot and humid climate which I am thankful of. I normally avoid Europe's skincare products as they tend to be too heavy for my skin but I am thankful that
Crème Simon
is the complete opposite! This
Brightening Detox range
also feature optimized ingredients, such as Wheat-Oligosaccharides Complex and Brightening Complex, to further boost brightening and detoxifying actions. After trying out religiously for the past month, I am finally ready to review on them!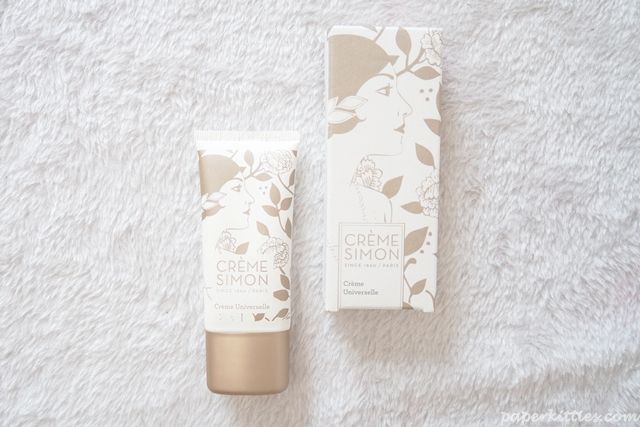 CRÈME UNIVERSELLE, S$68
The legendary Crème behind
Crème Simon
, this new lightweight formula is based on the original heritage Crème popularized for its ability to heal acute dryness and skin irritations. It also soothes dry skin and restores long-lasting moisturisation to body, hands and feet.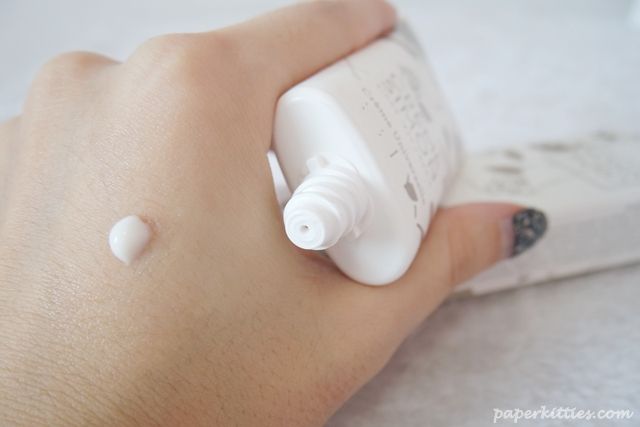 A must-have in my everyday makeup pouch, this lightweight and oil-free holy grail heals common skin irritations like chapped lips, dry cuticles, dry elbows and sun-burnt skin. I don't use it on a regular basis (as I don't want to waste it) but the Crème Universelle always come in handy when I can't find my lip balm and body lotions, or when I just want to pack light. Not to forget the enchanting signature scent that is consistent in the entire
Brightening Detox range
always serve as a mini perk-me-up ♥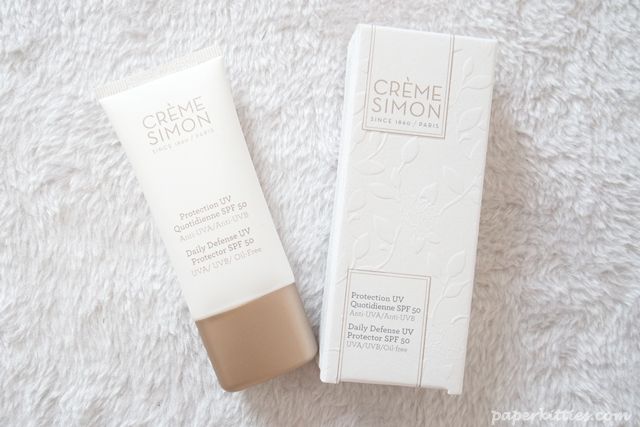 DAILY DEFENSE UV PROTECTOR SPF 50, S$68
A lightweight oil-free sunscreen that contains an optimized UVA/UVB protection system, thanks to a hybrid of mineral and chemical filters.It also doubles up as a mattifying makeup base with an anti-dullness effect.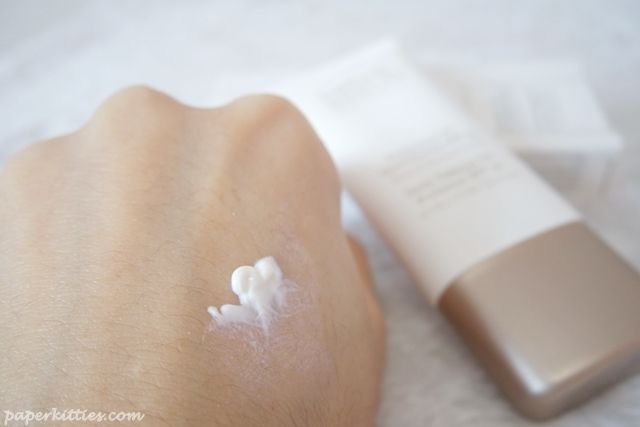 One common factor about
Crème Simon
is how easily adsorbed and lightweight the products are – a characteristic that I have always find very important for my oily skin. Anything too heavy always mean that my face will turn extremely oily within a few hours and cause my makeup to streak. That being said, I have always avoided sunblocks like a plague as they tend to leave my skin oily and much rather stick to cosmetics with SPF included instead. Well, not for the Daily Defense UV Protector SPF 50. This particular sunblock doesn't leave my skin pasty nor greasy, but mattify my skin instead and allows makeup to glide on smoothly afterwhich. It's truly amazing be it on its own or as a makeup base.

MICELLAR WATER MAKEUP REMOVER FOR EYES AND FACE, S$55
A no-rinse make-up remover that gently and thoroughly lifts away all impurities and makeup. Basically micellar water contains tiny oil molecules suspended in water that grab on to all of the unwanted particles clinging to your face and dissolve them.
A water-based toner that feels really light and refreshing, my only reservation is that it doesn't really cleanse my thick, heavy eye makeup as quickly and thoroughly as I would like it to be. That aside, I like how the rest of my makeup are always easily swiped off without much rubbing required, and best of all, no sticky after-feel!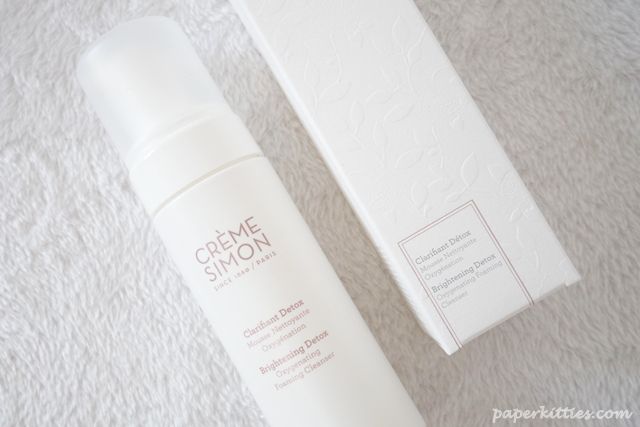 OXYGENATING FOAMING CLEANSER, S$59
The first step towards radiance, this extra-fine instant foaming cleanser lifts and removes impurities, light makeup and excess oil. Its sulfate-free formula cleanses without drying skin, with ingredients gentle for use in babycare. An indulgent oxygenating and cleansing ritual for soft, smooth and glowing skin.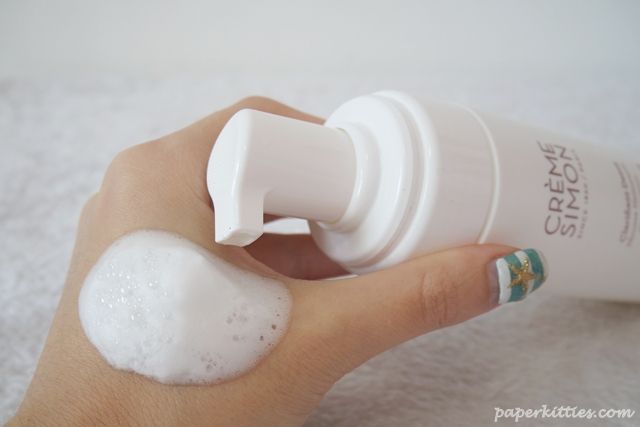 I love this cleanser so, so much. It's so gentle and doesn't ripped my skin off its natural oil after cleansing, I love how the pump easily dispenses the light airy foam – one pump is perfect for my entire face. No tightness nor discomfort after usage, this gentle cleanser has been incorporated into my daily night routine before my usual wash-off masks.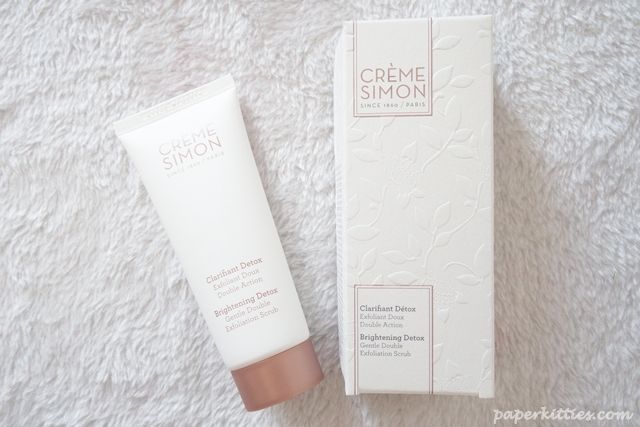 GENTLE DOUBLE EXFOLIATION SCRUB, S$68
This creamy gentle scrub contains 2 kinds of natural beads to refine and revitalize skin. Specially formulated to be non-drying, it uses baby-safe cleansing ingredients for the most delicate skin. It may be used 1-2 times a week.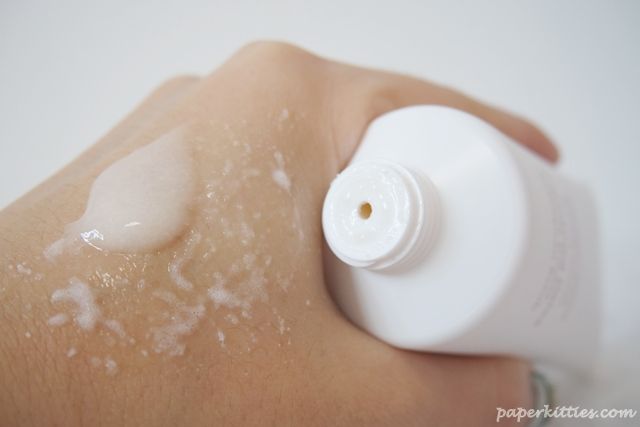 One of my favorite exfoliators at the moment, simply massage a small quarter-sized dollop (a little goes a long way) in circular motions after cleansing, before rinsing off. Its so creamy and power-packed with loads of beads to scrub every nook and cranny of my face without being harsh at all. My skin is always left feeling baby smooth and glowy whenever I use this product (:

DERMO-HYDRATING TONER MIST, S$55
A light refreshing and hydrating mist that removes last traces of make-up and impurities, for a lovely clean and dewy skin without any sticky after-feel.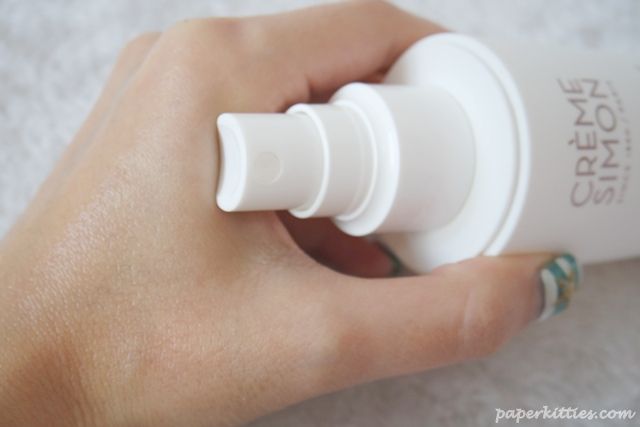 The last of the cleansing range always end with a toner of course. Pat it on your face with a cotton pad or simpy just spray it all over like I do before patting it dry, you can even spray it on your body for instant hydration~ A multi-purpose toner that not only cleanses, hydrates, and refreshes, it also helps set my makeup and make it last much longer. It could be the new brush I am using, it could be the toner, the moisturiser or even the combination of both… either way, I've noticed that ever since I started using this toning mist in the morning, my makeup hardly streaks throughout the day and minimal touch-up is needed.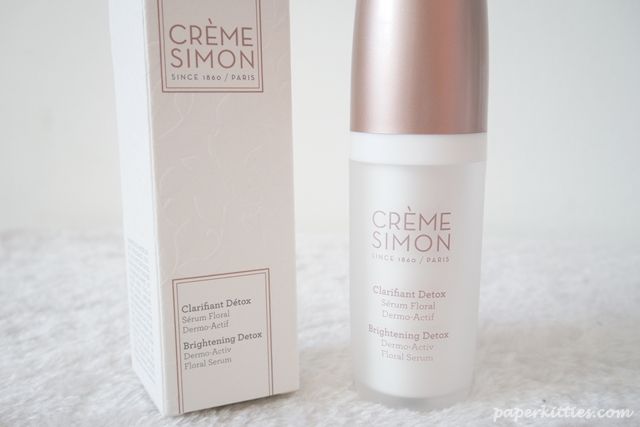 DERMO-ACTIV FLORAL SERUM, S$109
High concentrations of clarifying and regenerating plant extracts to intensely boost skin radiance with deeper moisturisation for visibly luminous skin. This is one power-packed serum.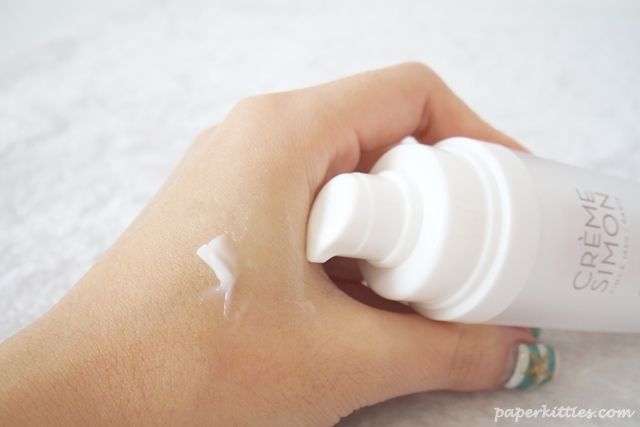 A gel-based serum that is suitable for both day and night, it comes in an air pump cosmetic bottle that dispenses just the right amount of product for the entire face. It takes slightly longer as compared to the rest of the range to absorb, but once so, my skin is left feeling slightly matte and slightly velvety after-feel.
Other than the serum, the day and night gel-based moisturizers are also used daily – which is rare for someone who avoids moisturizers as I dislike how they always make my face oily within hours (be it day or night creams). Well not for
Crème Simon
moisturizers though! The night moisturizer is slightly richer than the day, but both are perfect for my oily skin.. leaving it radiant and less prone to oiliness 24/7.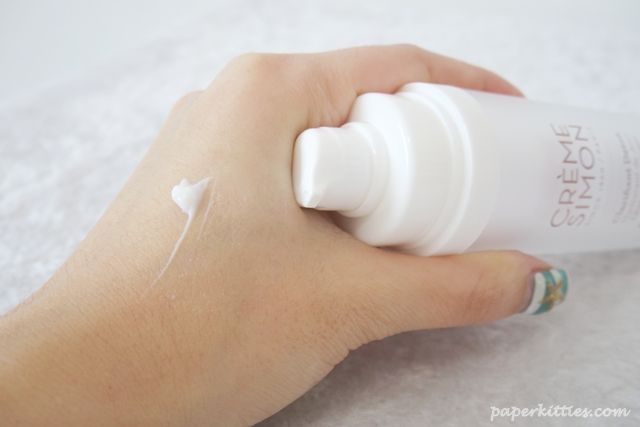 OXYGENATING LIGHT DAY MOISTURIZER, $95.01
This lightweight moisturizer penetrates easily and provides immediate hydration using the latest Liquid Crystals technology. It leaves skin soft and balanced with no greasy after-feel, helping makeup stay fresh longer.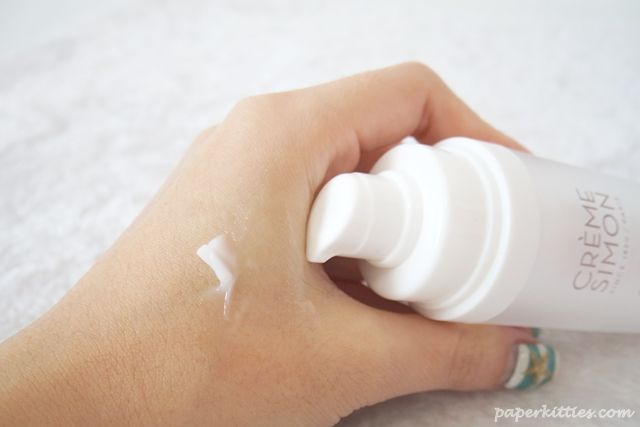 RESTORATIVE LIGHT NIGHT MOISTURIZER, S$98
This unique gel-cream works through the night, and is concentrated in potent active ingredients to refine and nourish skin without excessive richness. Use this nightly for rested and regenerated skin.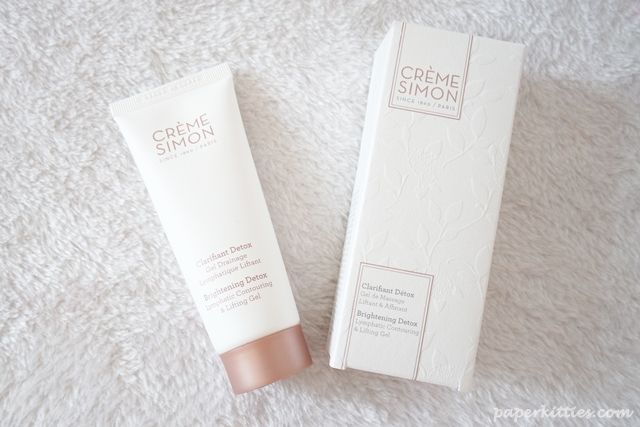 LYMPHATIC CONTOURING AND LIFTING GEL, $98
Moving along to the treatments section, this lympahtic gel helps boost circulation and aid your natural detoxification as you redefine facial contours and flush out toxins in a relaxing treatment. This exceptional gel turns into oil as you gently massage it onto your face, and transforms to a milky texture at water's touch for a perfect rinse-off.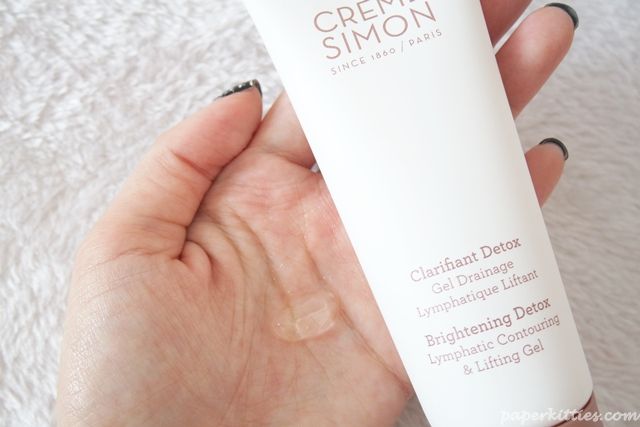 Meant to be used with the Crème Simon Lymphatic Massage Method (as per below) to slim and lift facial contours, improve blood circulation, eliminate toxins, reduce water retention, and smoothen lines; it is more watery than other lympahtic gels out there so as to not cause abrasion or damage the skin surface whilst massaging. Skin is left feeling clean and refreshed without any greasy after-feel.

A simple guide to using the Crème Simon Lymphatic Massage Method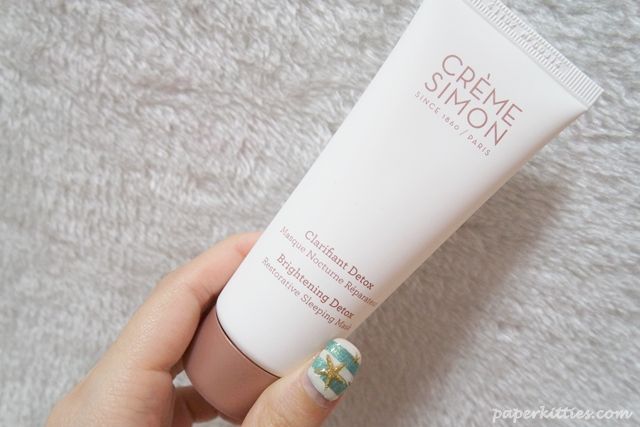 RESTORATIVE SLEEPING MASK, $68
Enjoy smooth and comfortable skin instantly upon application. Wake up to soft, luminous skin as this fresh leave-on gel-mask works while you rest.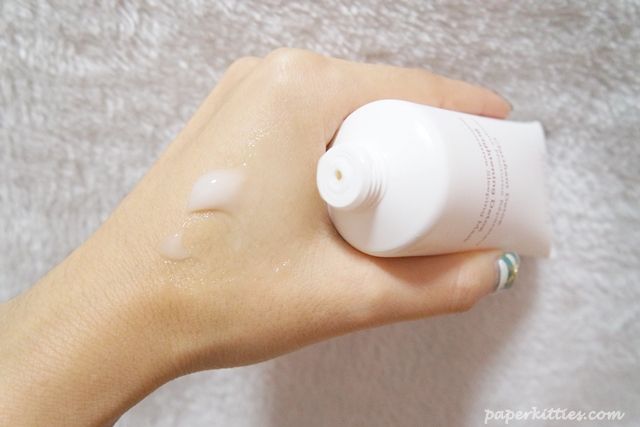 You can use it as an overnight mask (no rinsing), emergency moisturising mask (apply a thick layer and rinse off after 15 mins) or an intensive moisturiser (use as per regular moisturiser), I am amazed that it wasn't as rich as I was expecting it to be and in fact, leave no greasy after-feel at all. Very handy for my upcoming dry climate trips, I know I can rely on this to prevent my skin from flaking.

MULTI-BENEFITS EYE TREATMENT GEL, $25
This gel-dispensing roller-ball twist-pen gently massages and moisturizes your undereye area, reducing the appearance of dark circles, fine lines and puffiness. I'm also pleased to note that the eye treatment gel does not get in contact with the roller-ball until the pen is twisted – always the little thoughts that count eh? (:


Sadly, this is my least favorite product of the entire range. Although the product stays on without sliding off, that also mean that it starts flaking off when I tried applying my concealer instead of allowing my makeup to easily glide on. Thus, I only use this cooling eye-roller pen at night to massage and soothe my tired eyes after a long day of staring at the computer screen.
In short, this entire range is simply Très magnifique – especially the basics. I really like the serum along with the day and night moisturiser, which have me religiously using them every single day. As I have been mostly using either a hydrating or acne skincare range prior to this, I was able to tell that my face look brighter after a month and my acne scars slightly toned down. I also have since noticed how my face is less likely to turn oily mid-day recently. *hurray* In fact, a recent trip to my facial therapist had her commenting on how my face is less oilier than before, much lesser bumps and smaller pores!
You'll also be pleased to know that
Crème Simon
products are all non-comedogenic, made with over 90% of natural ingredients and are free of parabens, silicones, alcohol, sulphates, artificial colours, phenoxyethanol and all the other bad stuff you don't want to be putting on your skin!
Crème Simon
products can be purchased from Soon Lee @ Haji Lane or/and their website:
https://creme-simon.com
. Use the coupon code MCKNUYB upon checkout to receive 10% off your online purchase! x