Hello hello!
If you haven't already catch on, Melissa and I will be hosting on our very own show, Lifestyle Beat, at BlackBox Channel and I couldn't be more thankful for the opportunity! Being a blogger, obviously the idea of having a youtube channel has long been in my mind as part of my social media platforms.. but let's admit it, I have no talent for that. Some of you may have remembered the past few attempts on some vlogs which I myself wasn't particularly pleased with – the quality was bad, I looked awkward and the editing is mediocre; yea I do know my limitations (:
So naturally when the opportunity arise, I decided to go for auditions after some egging on from Fidelis ♥ It was super awkward initially as I always take awhile before I get comfortable with someone, and it sure didn't help ease my self consciousness when the entire process was being videoed. Long story short, I suck. Eeks!
If not for BlackBox's confidence in me, I doubt these amazing episodes will ever be possible so thank you so so much for believing in me when I didn't. And yes, sending loads of hugs and kisses to my co-host, Melissa, for always being so sweet and making me feel really at ease. I hope you guys will enjoy watching Lifestyle Beat as much as I do, here's presenting our inaugural episode to you after some behind the scenes snapshots!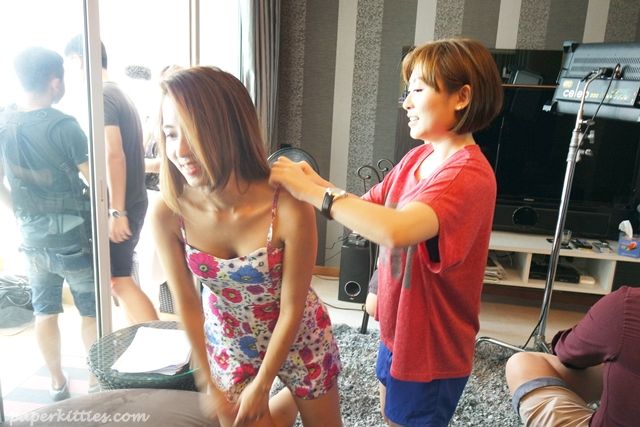 My mommy, Melle, for always taking such great care of me 😀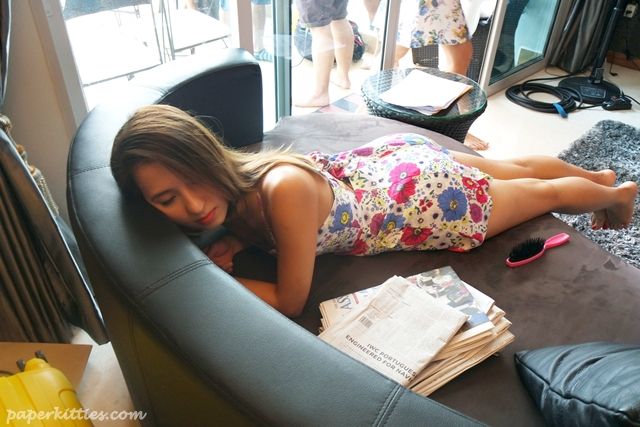 Cramps whilst filming :/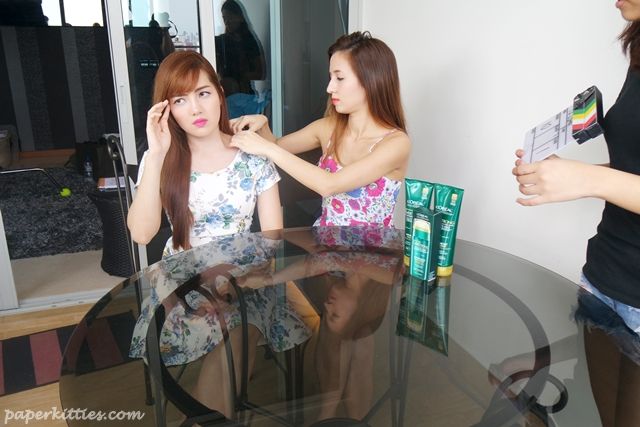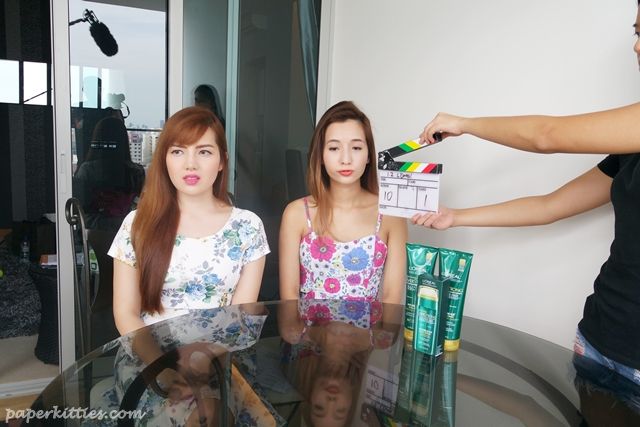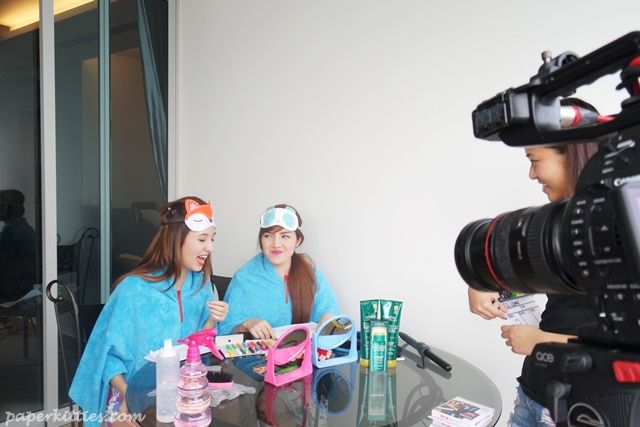 Typical us~