Editorial Review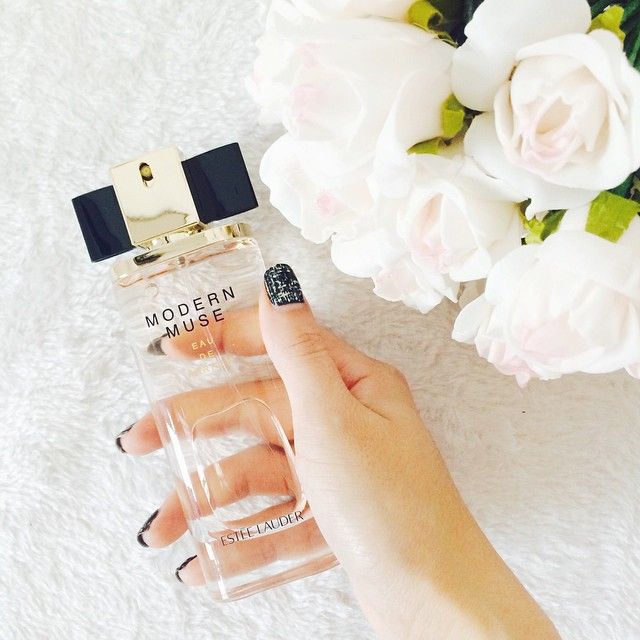 This September, Estée Lauder unveils Modern Muse, a new fragrance that is inspired by the intriguing duality of today's woman and complements every aspect of her dynamic life. To express the duality, two accord composition of sparkling jasmine (which symbolizes femininity) and sleek woods (representing strength) was created. The first accord of jasmine, blends exotic notes of mandarin, tuberose, fresh lily, honeysuckle, dewy petals, Sambac jasmine and Chinese Sambac jasmine absolute. The sleek woods accord combines two types of patchouli, Madagascar vanilla, amber wood and soft musk.
This lush floral woody fragrance captures the essence of a Modern Muse, a true statement in modern luxury that conveys confidence, style and creativity with a modern, youthful attitude. I personally love the clean, fresh, lightness of the scent; an instant classic that lasts throughout the day. This fragrance is not about turning heads or even tip the scales of attraction in the wearer's favor, but it allude nicely with natural affinity – I would call it one of my "safe" perfumes.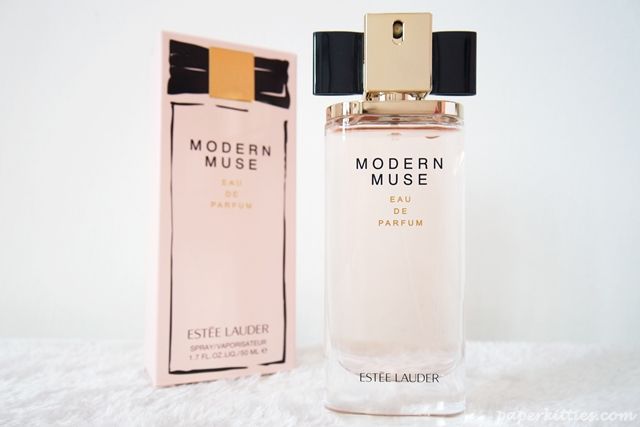 Have a Modern Muse whom you're inspired by? Simply hop on over to Estée Lauder's
Facebook app
and send a message to that friend/love ones whom you think is an inspiration to you! If you like to try Estée Lauder Modern Muse, you can also register for a Modern Muse 1.5ml vial redeemable at Estée Lauder's ION Orchard store! More details up on their FB page
here
.
Estée Lauder Modern Muse perfume comes in 30ml (SGD88), 50ml (SGD130) & 100ml (SGD192). It is also available in body lotion (SGD80) and shower gel (SGD80).