Editorial Review
For someone who mostly head home after a long day at work, it is quite amusing to note that the heaviest item in my bag is always my makeup pouch (even tho I try to stick to sample/travel size products). Even on weekends, I have quite a lot of difficulty downsizing my bags due to my makeup pouch that contains loads of bulky items just to touch up! -.-"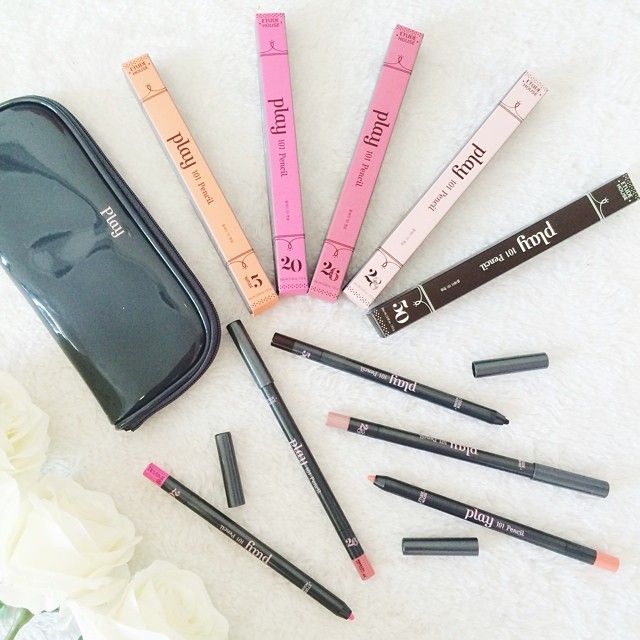 So imagine my delight upon receiving the new multi-functional Etude House Play 101 Pencil that help achieve limitless makeup styles whilst taking the load off my makeup pouch! In fact, Etude House Play 101 Pencil had just found itself a permanent spot in my makeup pouch – these babies can be used as eyeshadows, eyeliner, blushers, highlighters to even lippies.. basically everything except foundation and base! They come in a crazy assortment of colors and textures as seen below and I just love how convenient and long-lasting they are..

This coveted cosmetic collection boasts an assortment of 50 vivid gel-based colour pencils with 13 of them available in Singapore at only S$12.00 each. Available in five different textures – Creamy, Matte, Glossy, Shimmering and Glitter, each Etude House Play 101 Pencil is designed to be user-friendly and perfect for beginners to have fun experimenting with; it is also perfect for busy ladies who prefer effortless and fuss-free touch-ups. Every colour pencil is complemented with a protective cap on one end and a small detachable sharpener of the same hue on the other end – so thoughtful and convenient!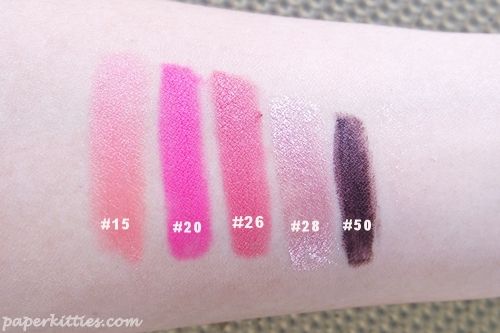 Swatches!
Creamy pencils
are ideal to be used as eye liners, shadows, brow pencils, blushers and lip gradation. Its creamy and highly pigmented texture allows the pencils to glide perfectly onto desired areas. I have been using #50 to line my waterline and I like how they last forever and hardly smudge. Very amazed with their lasting power! Another creamy pencil I own is #20 – a gorgeous shade of neon pink, so vibrant and rich in color; the pencil makes it easier for me to create ombre lips since I am able to better control the amount applied.
Glossy pencils are perfect for lips, blushers and eye shadows which exudes a youthful vibe. Etude House Play 101 Pencil #15 comes in a gorgeous shade of neon orange and it consists of moisturising properties which smoothen the skin and adds a dash of colour to any dull complexion. I personally switch between using it as a lippie or a blusher (for the natural glow).
Glitter pencils are applicable to be used as eye shadows, liners and lip colours for an added shine and sheen to the facial features. Comprising of 6 colours (in Singapore), it enables women to creatively play with looks that guarantees to put them in the limelight. #28 is my must have when lining my lower lash line as I like how natural and glittery it is, giving a very nice aegyo sal effect whilst brightening my eyes. #26 on the other hand, is favored for my lips as it complements my natural lip colour very well, making it easy for me to fake my cupid's bow too~ hees!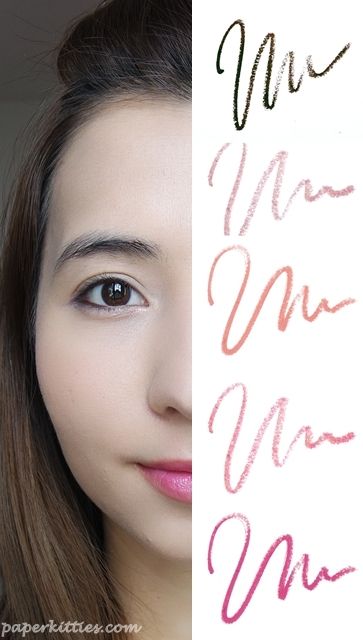 #MOTD with Etude House Play 101 Pencils:
– #50 to line my waterline
– #28 to line my lower lash line
– #15 on my cheeks
– #26 for the entire lip
– #20 only on the inner lips for gradation lips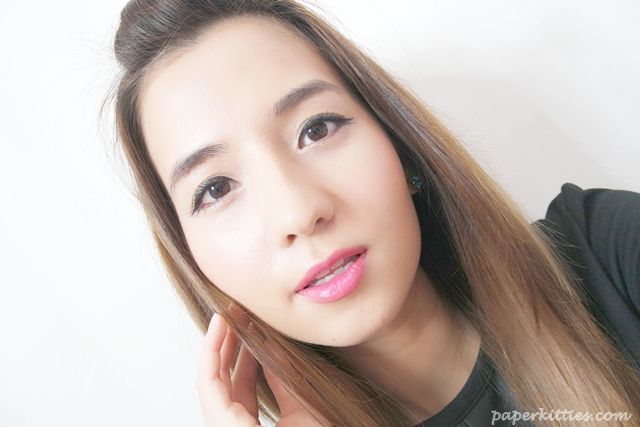 Happy colours on my face~