Event
This post may have been blogged way later than it should, but that's certainly not going to stop me from sharing one of the best products for Summer 2014! Was once again kindly invited by my favorite beauty store, Escentials, who is famed for its Parisian concept offering rare and upscale fragrances and beauty products from more than 30 leading international brands ♥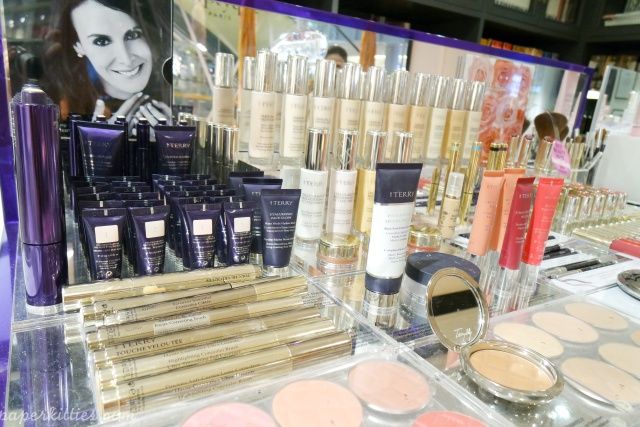 First up, we escape to the extravagance of the French Riviera with By Terry Summer Collection..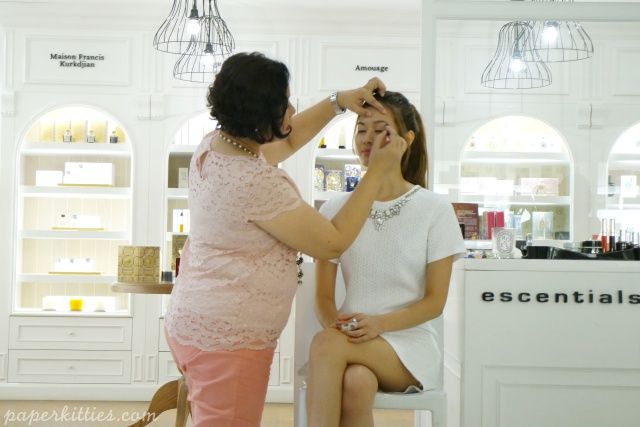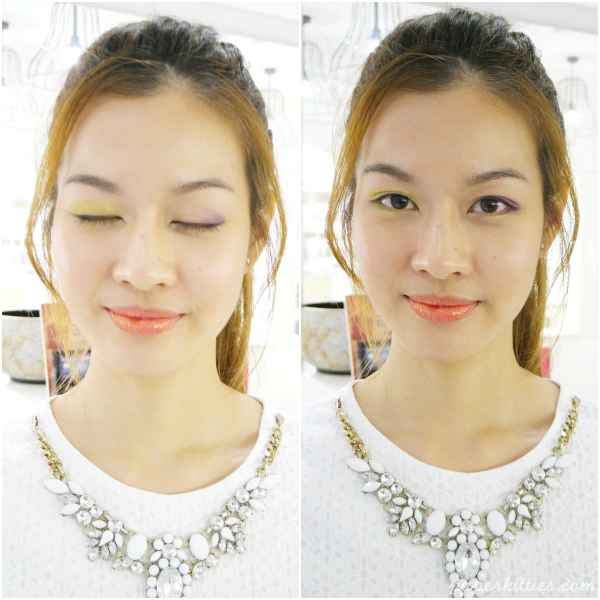 We were treated to two Summer looks that were very wearable and easy to recreate – using By Terry's Aqua-Print eyeshadows (left: Green Tornado, right: Violet Vibes), Lip to Tint Water Color Lip Stain (in Beach Game), Tea-to-Tan and Cheek-to-Cheek as seen on Gwen.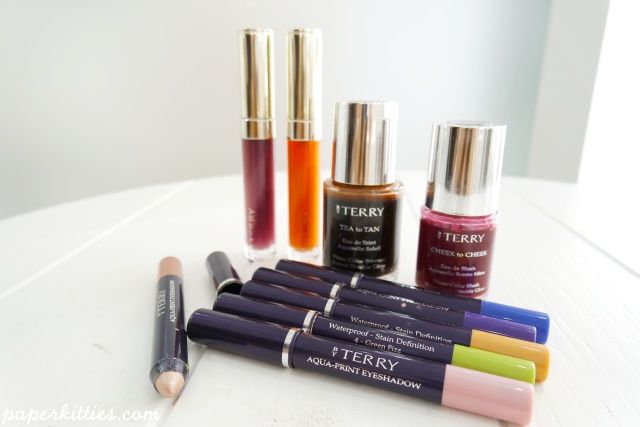 By Terry Summer Collection
The Aqua-Print eyeshadow is creamy in texture and has a retractable pencil type of design. They come in six bright and colourful shades that are perfect for the fun and young Summer look. Offering bright pigmentation, these babies also glide on and set pretty quickly. On the other hand, Lip to Tint Water Color Lip Stain is most illuminating, water-based lip stain I have ever encountered! It's quite a 2-in-1 lippie as you can control the amount of shimmer. When the tube is settled, you can get a lovely matte stain with just a hint of a little bit of shimmer. And when you shake it well, you get the full blown prettiest, shimmering lips ever~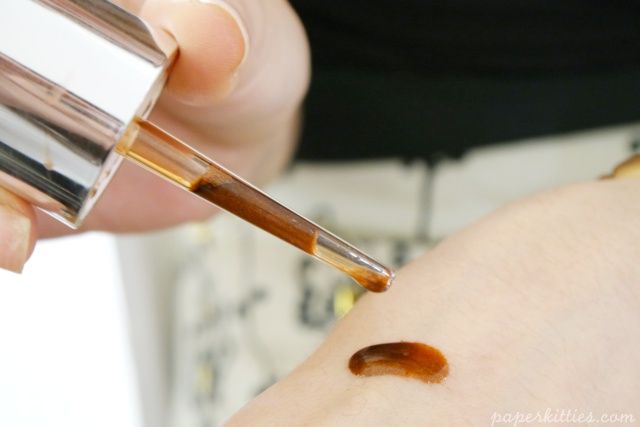 Handling Tea-to-Tan's squat little glass dropper
The Tea-to-Tan and Cheek-to-Cheek complexion products are stunning! A revolutionary texture "100% water" with a bi-phased formula to customise the application… Not only did they smell light and floral, these sheer yet pigment-rich liquid formulas are easy to blend and impart textureless flush that perfects the skin with a veil of radiance. Tea-to-Tan gives your cheeks a nude sun kissed colour whereas Cheek-to-Cheek gives off an energized healthy glow for your flirty cheeks.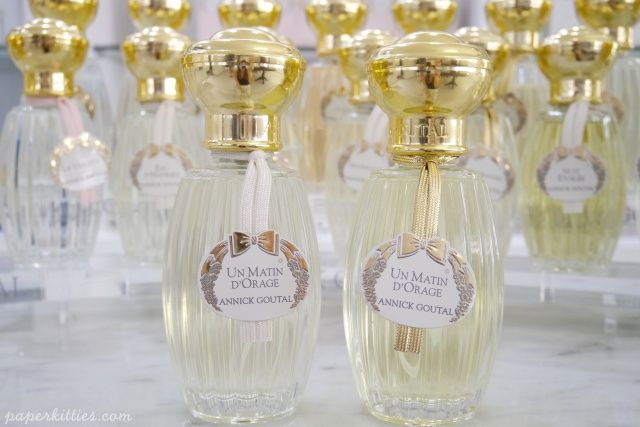 Annick Goutal Matin D'orage Eau de Parfum
Five years after the launch of Un Matin d'Orage Eau de Toilette, Annick Goutal Matin D'orage Eau de Parfum offers a more sensual and mysterious variation, a rewriting of this first creation. Presenting this gardenia perfume, its scent takes you into a pleasant ambient of Japanese floral garden, which abounds in aromas and freshness after the rain. Perfume Un Matin d'Orage is composed of Sicilian lemon, ginger, gardenia, shiso leaves, magnolia, champaca flowers, jasmine from Indonesia and sandalwood – an extra feminine scent which sublimates the scent of a woman's skin. Gentle, fresh and crisp with a slight musk, the fresh greenness balances the sweetness. Overall, a very unique and refreshing scent that I would love to have on my vanity table someday (: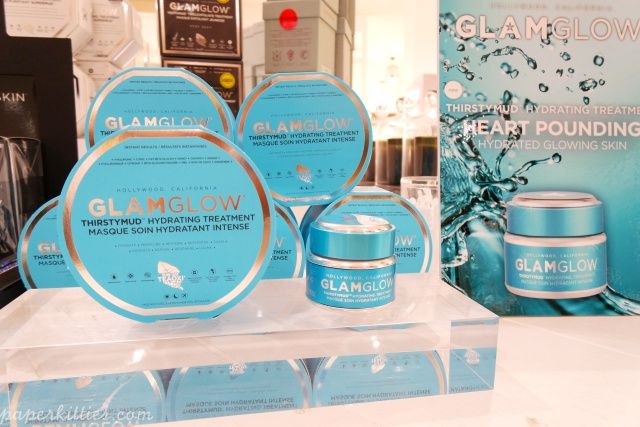 Next up, we were introduced to Glamglow's ThirstyMud Hydrating Treatment! I have previously raved about
GlamGlow's Supermud & Youthmud
, so I was definitely heaps intrigued with what this baby has to offer!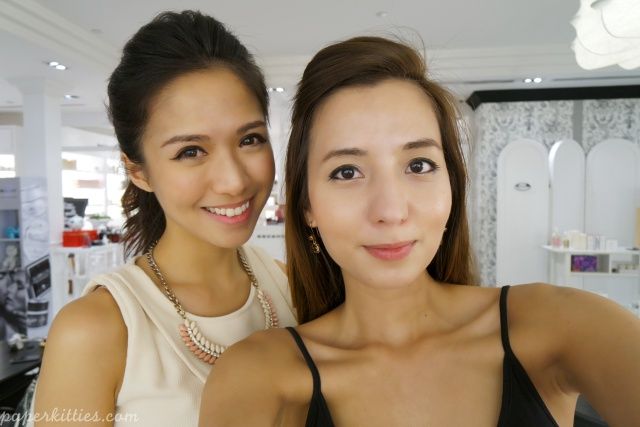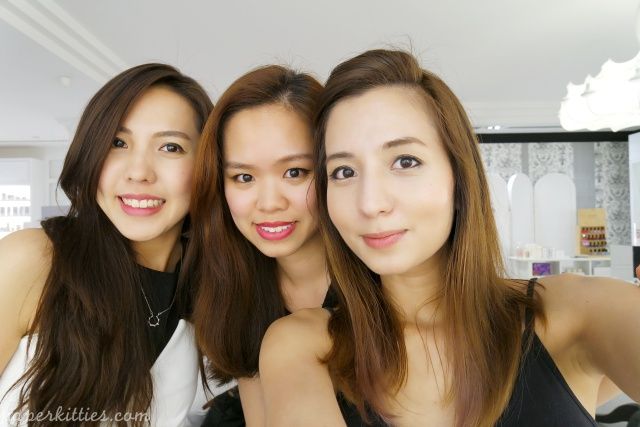 But first, let me take a wefie. LOL!
A non-drying hydration mask to deliver instant, extreme hydration. GlamGlow Thirstymud uses the newest, most advanced, and extreme hydration active technologies. It moisturizes, restores, replenishes, and calms the skin. Dewdration boosts and locks in moisture for a dewy and youthful result while HydraPack leaves skin with an instant silky, soft, and supple feel. GreenEnergy smooths and energizes the skin, giving you a healthy-looking, glowing complexion.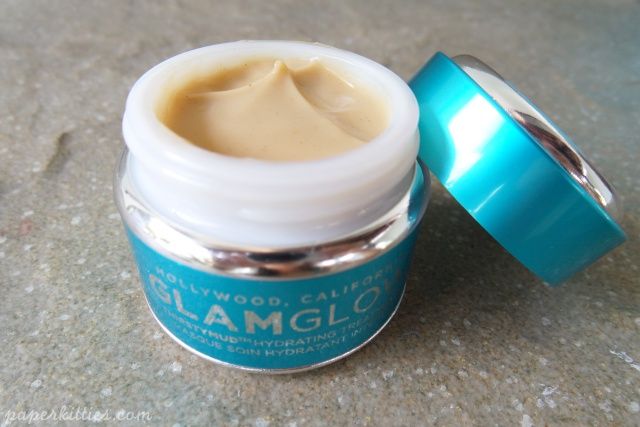 No clay in this mask so it's not sucking things out of your pores, it's putting hydration into your skin. You can choose to sleep in or leave on and rinse off this hydrating mask. A watery-gel texture, it smells very tropical and I was pleased to know that it contains antioxidants from the tea leaves that help combat free radicals that cause premature aging.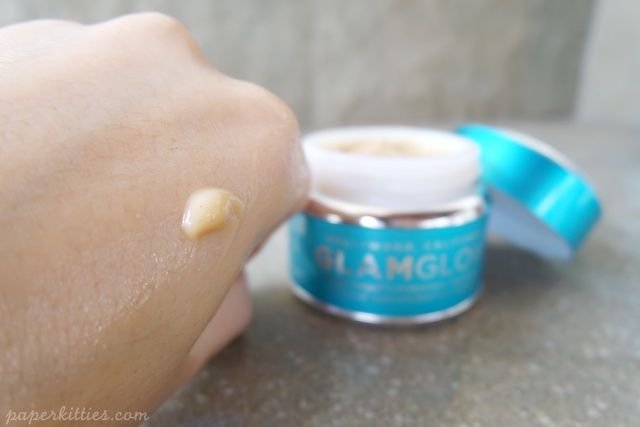 What I find this product interesting would be the warm tingling sensation upon application.. something that was least expected and sets it apart from the other hydrating masks I have owned so far. As it is slightly more sticky than the other hydration masks I own, I choose to wash it off after 20 minutes. My skin is then left feeling plump and hydrated (aka producing less oil the next morning). What's cool about GlamGlow Thirstymud is that you are encouraged to use it during your flight duration, wash if off upon nearing your destination and leave the plane looking fresh with well-hydrated skin! Definitely one of my must-have product to bring along my trips to cold and dry climate countries, won't you agree?
x