Editorial Review
Finally headed down to Alive Museum with Althea on Tuesday for our long-awaited girly date! What better way for girlfriends to bond than having fun with what we do best eh? Alive Museum is Singapore's brand new fun and entertainment destination. Sprawling over 10,000 sqft with more than 80 artwork, exhibits are brought ALIVE with 3D painting, shading and drawing techniques that create visual illusions for you to interact and camwhore with 😀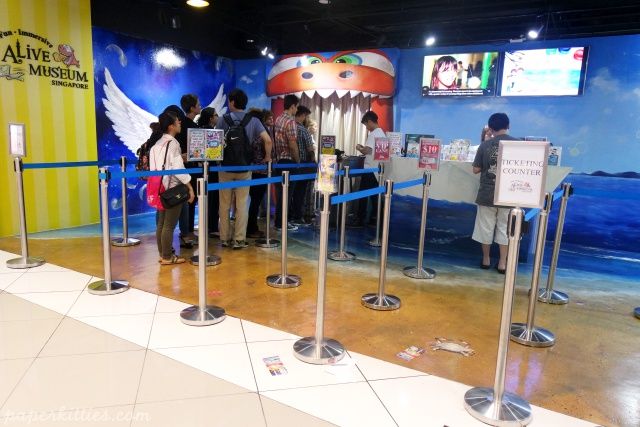 Located at Suntec City Mall #03-372 (Between Towers 3 and 4), it operates from 10am to 10pm daily (Last Admission at 9pm). Ticket Prices are reasonably priced at $25 (Adults), $20 (Children 3-12 yrs).
We went on a weekday evening, thus there wasn't much of a queue. 2 hours crazy queue myth now debunked! *phew* Do take note that as there is no washroom inside, it would be advisable to empty your bladder (conveniently located right beside Alive Museum) before heading in.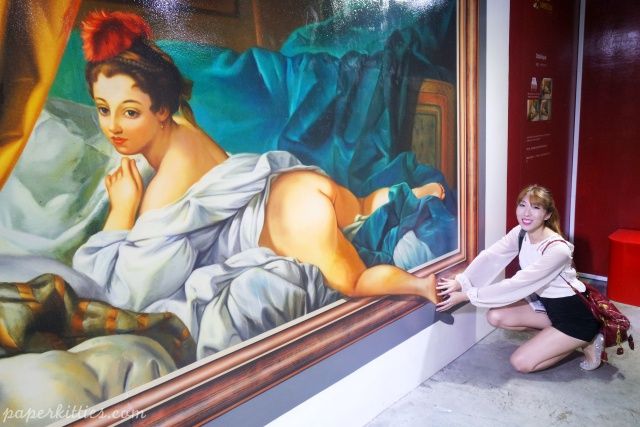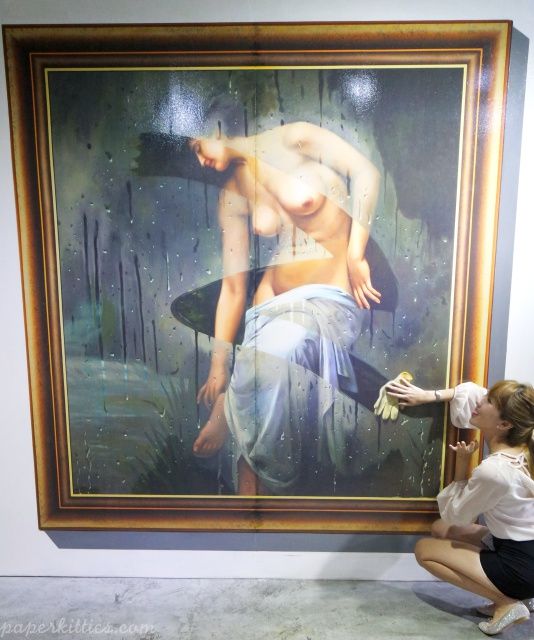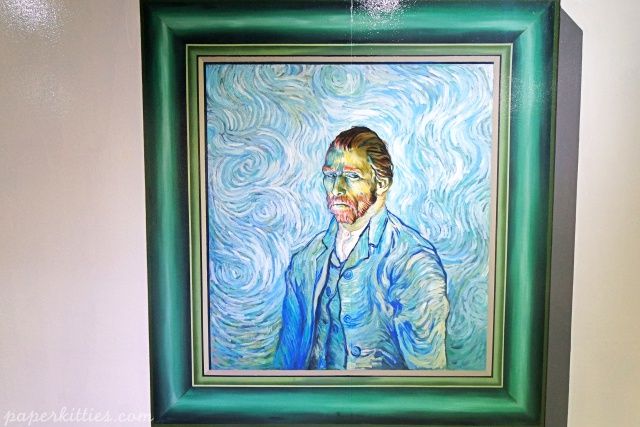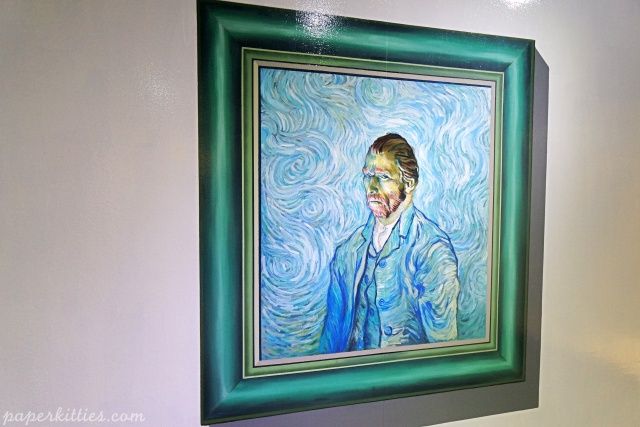 Always staring at you intently, no matter where you look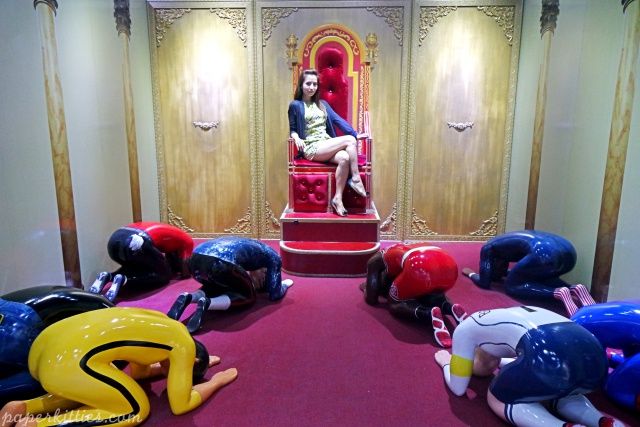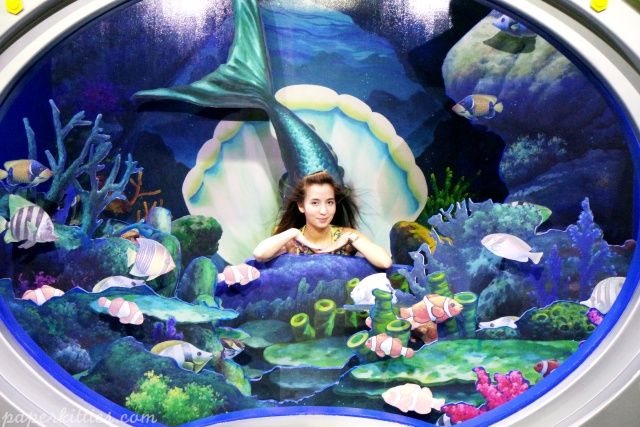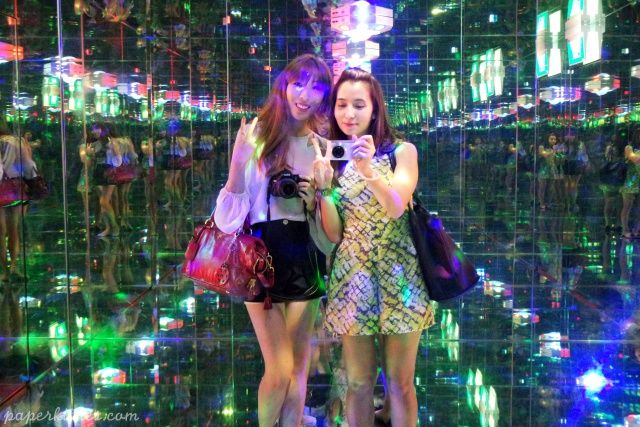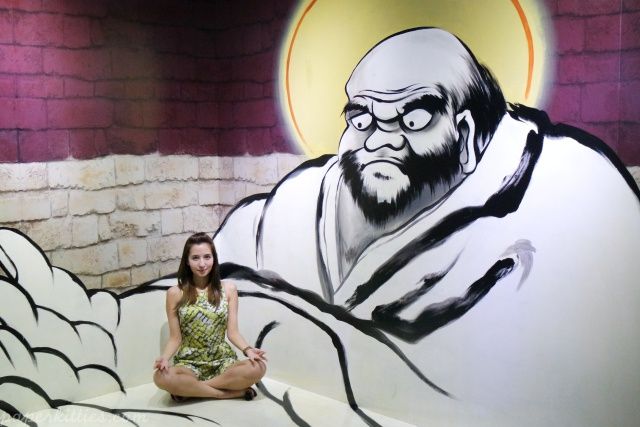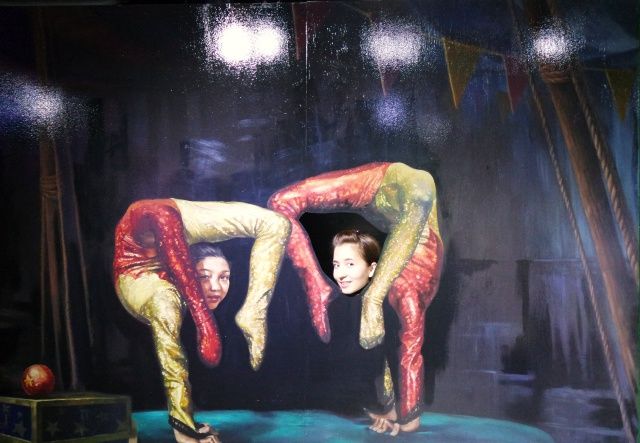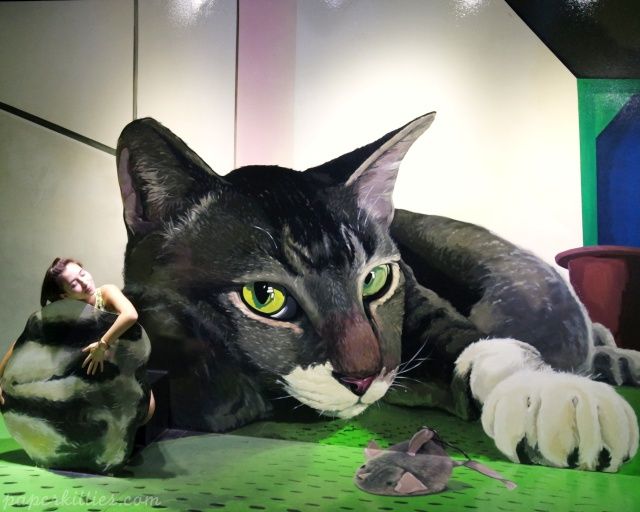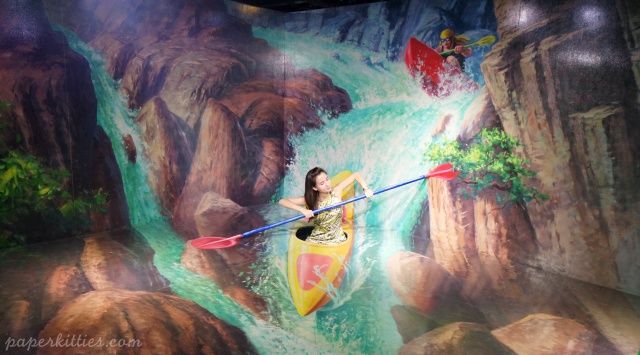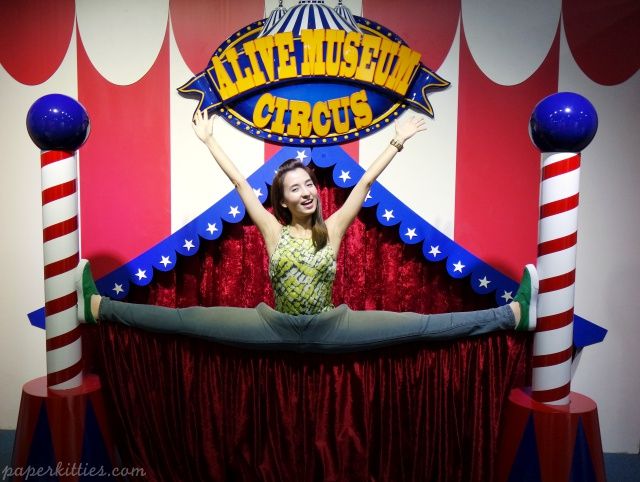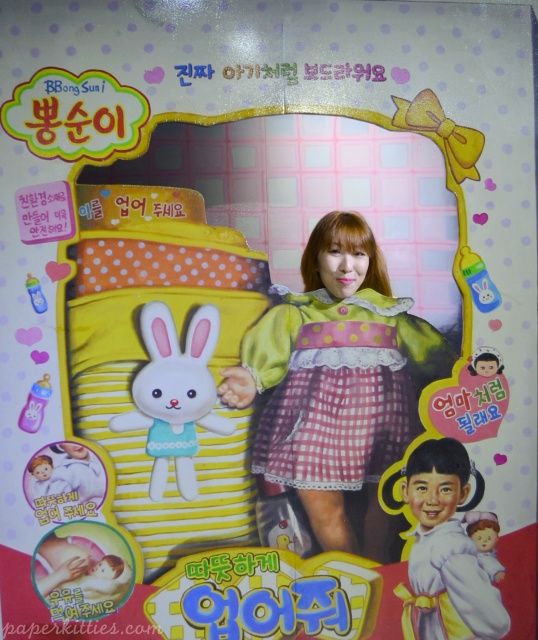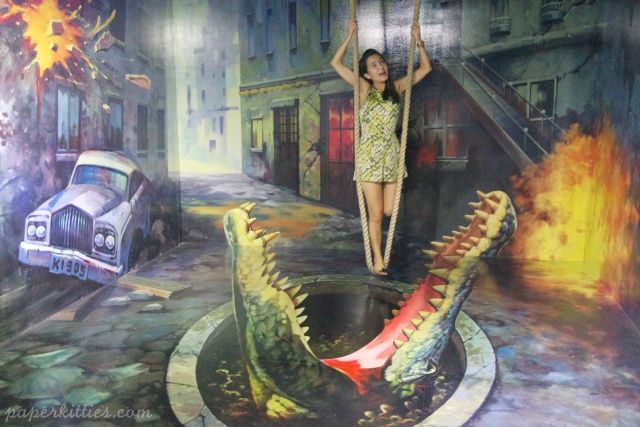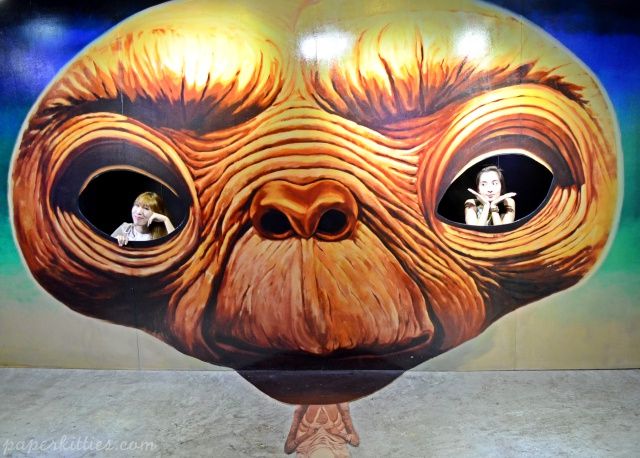 As you can tell form several pictures, the spotlights were quite harsh – resulting in an overexposed face and annoying reflection on the walls, which can be quite disappointing and higher tendency in spoiling the photos. It sure wasn't as easy and idiotproof as I had expected… you not only have to capture your friend's pose at the right angle (some exhibits has guiding sticker on the floor to aid in better photo taking), you also have to avoid the crazy spotlights and be good at photo editing (think cropping, adjusting, brightening etc). Otherwise, your pictures won't look good nor realistic at all ):
Although some exhibits are all quite cramped up together, they can still be cropped away so no biggie~ Ignoring the spotlight issue, it's a good place to destress, have a good laugh with your mates, doing silly poses and being amazed with the good variety of exhibits they have to offer. For the ladies, I would advise you to wear something that would protect your modesty and avoid wearing dresses/skirts if possible (assuming you wouldn't want others to see your knickers in the mirror room and whilst doing unglam poses). Overall, I find Alive Museum an entertaining place to let your hair down and have a good time with your family and friends. We girls had a good laugh and I bet you would too! (:
P.S Just a heads up, redeem a free Burger Kind meal* by "Liking" Alive Museum's Facebook and purchasing a full-priced ticket.
*Meal includes: Choice of a Fish'N Crisp or Chick'N Crisp burger, 1 small fries and 1 small coke
X