Event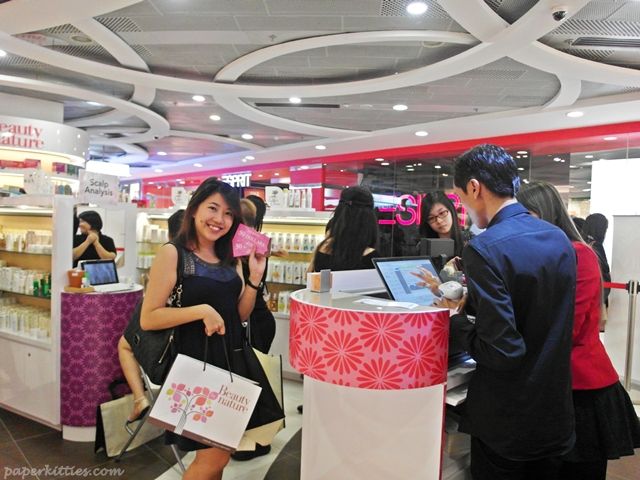 Why hello gorgeous~
Always passing by its outlets but never really taking the time to explore, I was quite surprised at how much I am missing out after attending
Beauty by Nature
4th Store Opening at Causeway Point! Hurray for the heartlanders up North~ This is a one stop shop for a wide selection of the best botanical brands around the world – including Phyto, Nuxe, Lierac, Trilogy, Le Petit Olivier etc…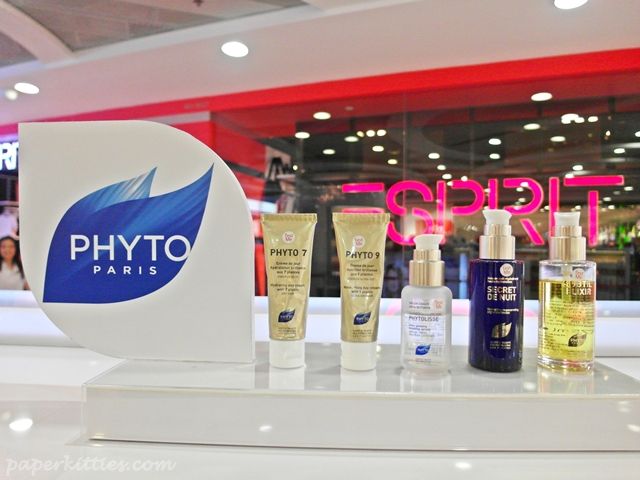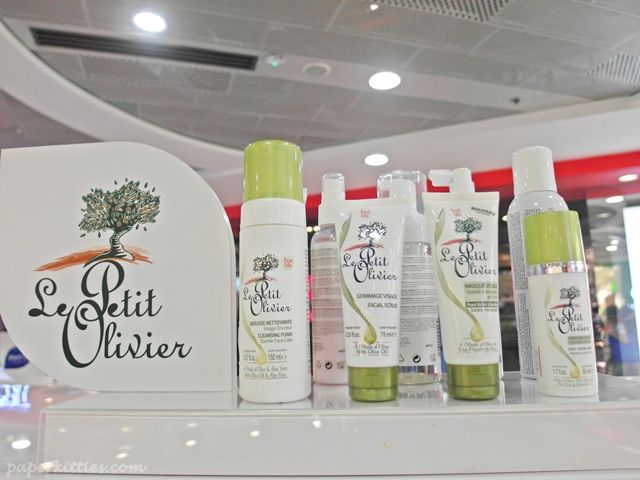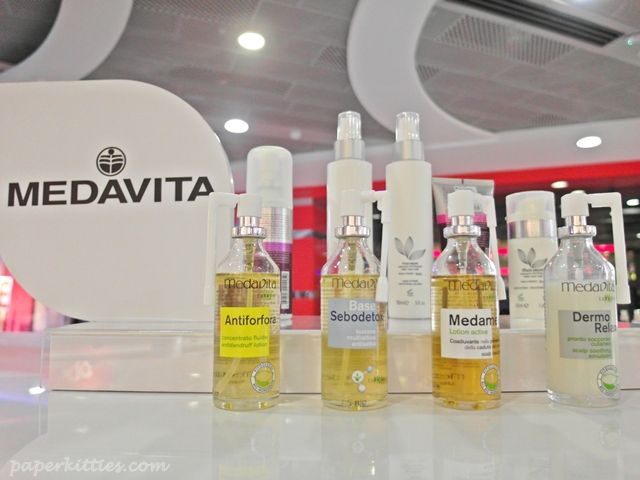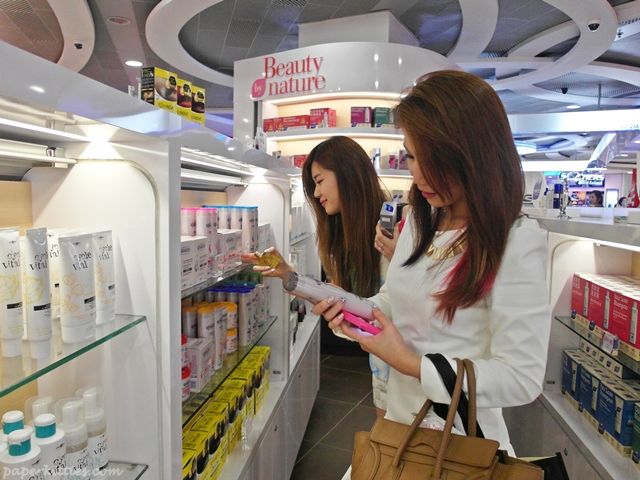 At Beauty by Nature, you can also go for the free skin and scalp analysis to better determine what products you need before shopping around for them. As I have been very well pampered with my manes lately, I zoomed in straight into my weakness – the skincare section. And I ended up with:

THESE!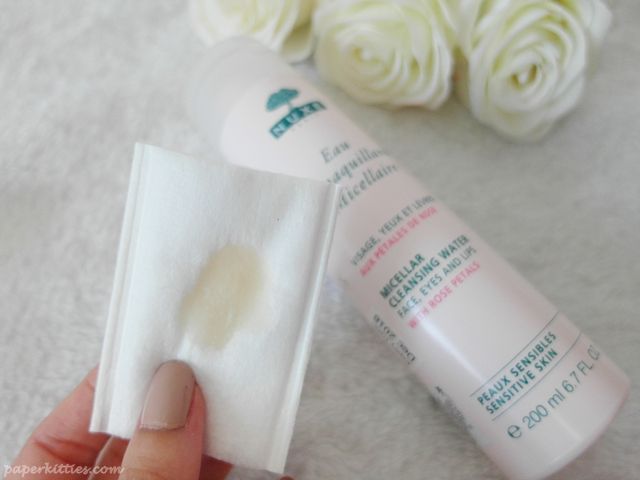 If you haven't know by now, one of my many beauty weakness is the word "rose". I love the scent and I like the beauty benefits. My granny uses heaps of rose products and she looks not a day over 60+ when she is already 80+! As selected Nuxe range was on sale, I snagged 2 bottles of
Nuxe Micellar Cleansing Water
at $49.90! This cleansing water with rose water is suitable for sensitive skin and can be used for face, eyes and lips. It is the kinda product to be used on lazy days where one step is all you need to cleanse, remove everyday make-up and eliminate all the impurities from your face. The rose scent is lovely, the product is very gentle and doesn't sting. However, I wouldn't recommend it for heavy makeup removal as it doesn't do a thorough job in removing my hardcore waterproof, sweatproof, "removal-proof" eye makeup as I would like it to be.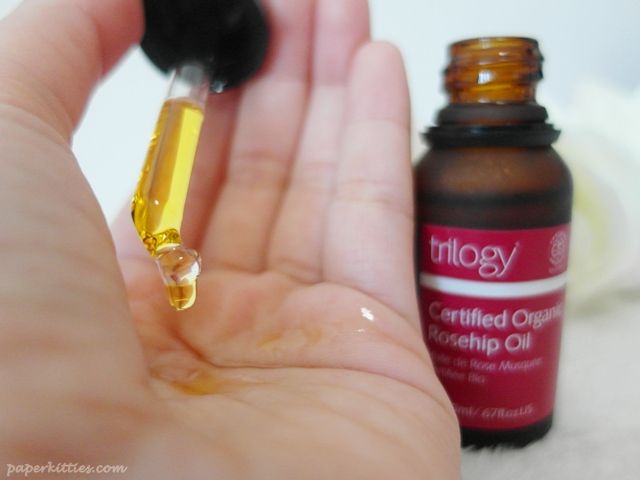 Although rose hip oil is an entirely different ingredient as compared to rose, they still share similar anti-aging benefits!
Triology Certified Organic Rosehip Oil
was chosen to deliver all-over nourishment and repair for optimum skin health. This product promises to correct the appearance of scars, stretch marks, fine lines & wrinkles, whilst effectively treating dehydrated & aging skin. I've used Rosehip Oil during my acne-prone teenage years and it had helped soothe my angry acne scars back then without causing more acne, so I was quite excited to incorporate this into my routine again. I tend to use it at night and I like how it absorbs well into my face to keep it hydrated but not look oily the next day. Applying oil on oily skin may be a NO-NO! for most oily-skin peeps but here's a trick to not overdo it: Apply a drop or two onto your palm, rub your palms to evenly spread the oil out before patting it all over your face 🙂
Last but not least is my new found love,
NUXE Huile Prodigieuse (Multi-Usage Dry Oil) in Golden Shimmer
! I've used the original version (w/o shimmer) before thanks to Bellabox, and I like how it makes my skin look so moisturized during the day without the icky greasy feel since the oil absorbs super fast into my skin. I find this product really value-for-money as you can use it on your hair, face and body.. but as I only wanted one for my body and was in a Summery mood, I choose
NUXE Huile Prodigieuse with Golden Shimmer
this time round to make my dull skin looks even more glowy with its iridescent golden particles~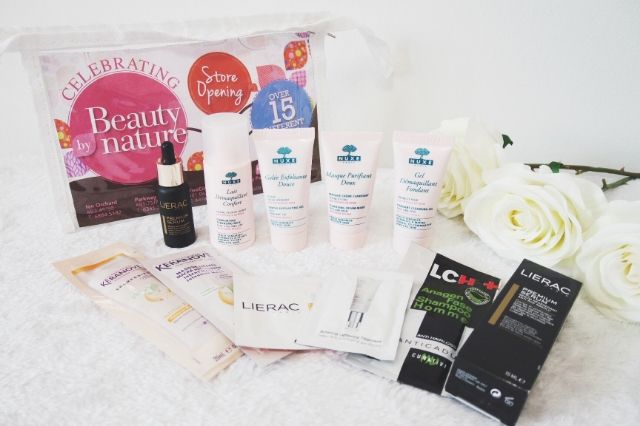 For those who are keen in trying out various botanical products from
Beauty By Nature
, I will be holding a giveaway in which one lucky winner will get to walk away with hair care samples and Nuxe travel sized products as seen above! All you need to do is:
1. Follow me on my instagram
@paperkitties
,
2. Leave a comment here with your instagram handle and email.
That's it! The winner will be announced HERE this coming Monday, 11th August 2014. Good Luck~
X