Event
For as long as I can remember, I have always been an avid fan of Anna Sui's cosmetics. The unique and vivid colors combined with exceptional texture and presentation, not to mention the signature rose scent in every single product, makes it a must-have in my vanity stash. May 2014 marks the evolution & reincarnation to present the more elegant and luxurious side of Anna Sui Cosmetics, whilst retaining the perfect balance of antique, avant-garde and rock. Each new item, with handcrafted-like detail, comes straight out of Anna's dream world and is truly on another level ♥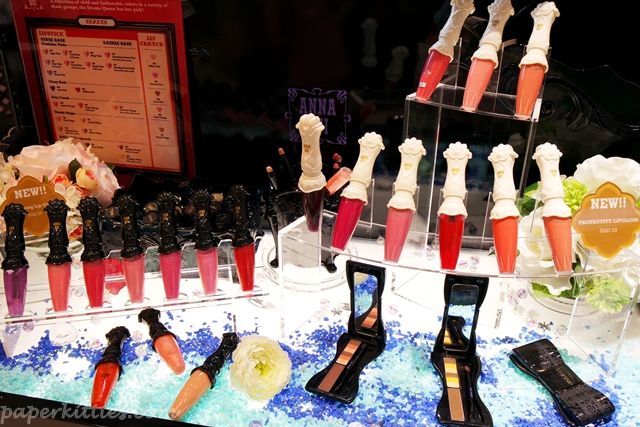 Anna Sui Beach Collection 2014 features luxurious cosmetics that draws inspiration from Anna's love of design details found in elegant and mystical palaces.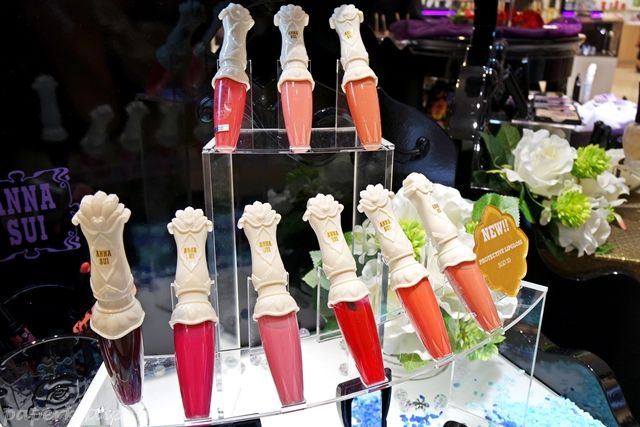 Protective Lip Gloss – SGD$33
Introducing Anna Sui Protective Lip Gloss with 9 shades to choose from, this range has a hydrating plumping effect and protects you from UV rays with its SPF20. With a generous helping of Plumping Oil to create a close-fitting even veil, it also provides long-lasing color and shine.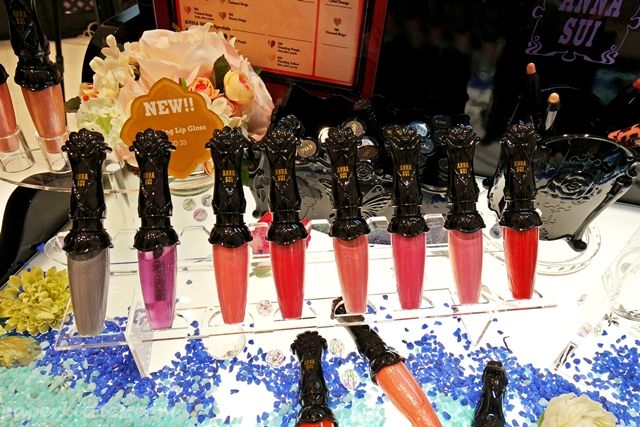 Glittering Lip Gloss – SGD$33
Next up is Anna Sui Glittering Lip Gloss, you are bound to be spoilt for choice with 13 shades to choose from. A transcluscent base with a sparkling finish, the glittery lip gloss strongly reflects light for a glittery, shiny finish. Due to the Light Touch Oil for a light and hydrating finish, it is also formulated with the Smooth Staying Gel for a barely-there feel that is long-lasting.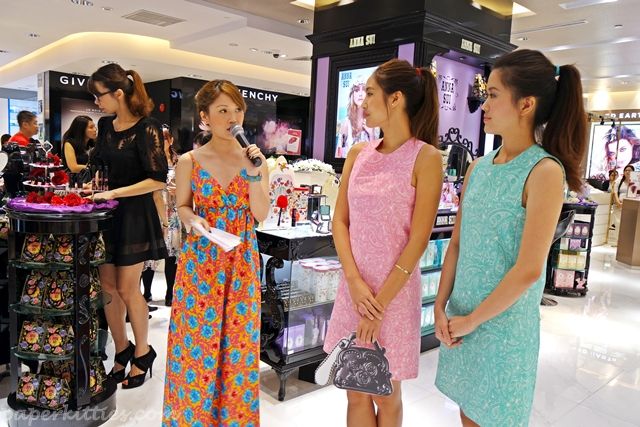 We were also introduced to 2 Summer looks perfect for a beach vacation! Realize striking, vivid colourful eyes (left) that shine like jewels with
Anna Sui's Powder Base Eye Shadow
in Turquoise Blue and Vivid Yellow (SGD$19 each) matched with Protective Lip Gloss. Or go for the glittery smokey eye look (right) with fully loaded, luxurious color namely Sparkling Silver, Shiny Orange and Brilliant Gold under the
Moist Powder Base Eye Shadow
range (SGD$19 each) for clear color and dazzling pearls topped with Glittering Lip Gloss (:
Being beautified by my MUA who succeeded in tempting to purchase more than I expected x: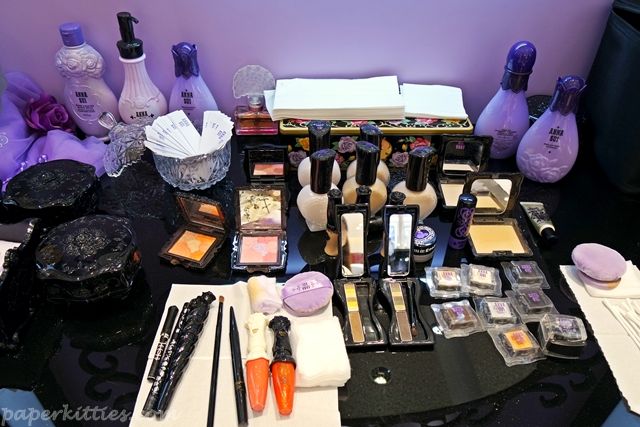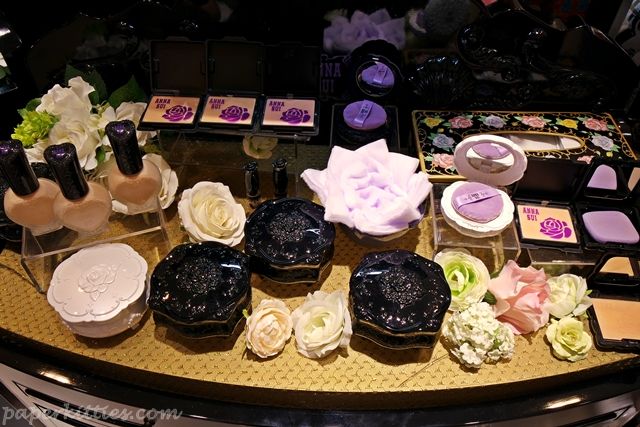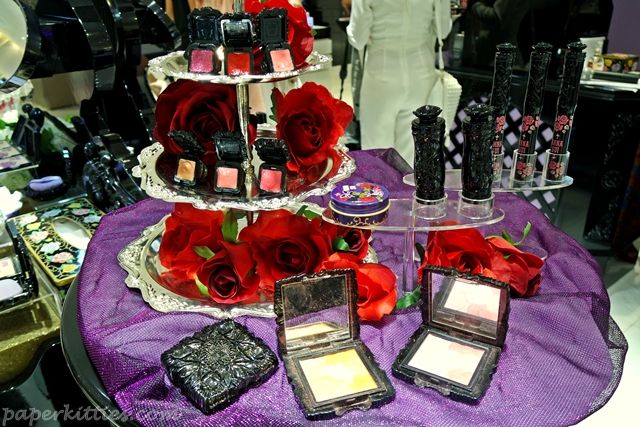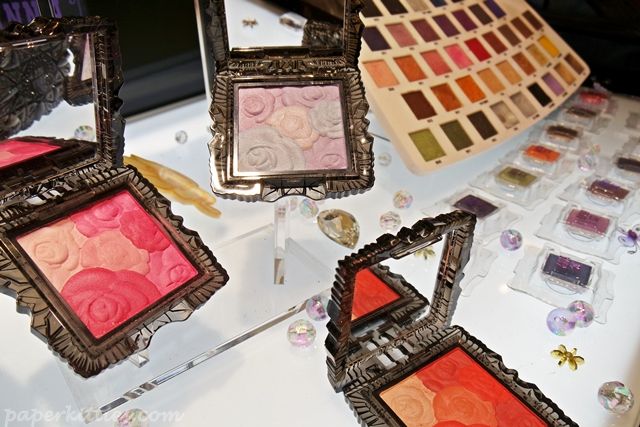 Had to resist the urge in piling up my blusher stash upon sighting sight on
Anna Sui Rose Cheek Color
(SGD$49) – a rose bouquet housed in an antique-looking crystal casing. So gorgeous!!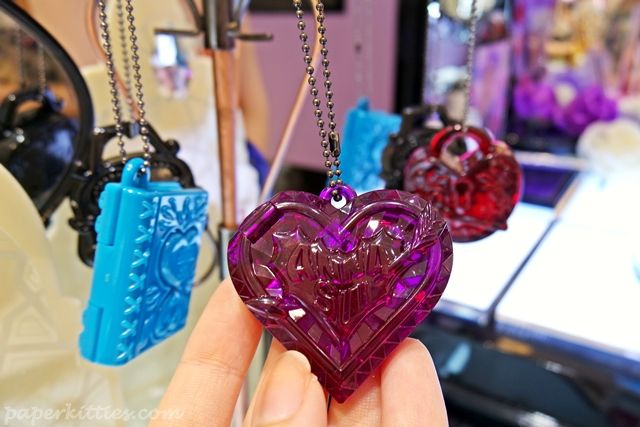 AND THIS! Limited Edition Anna Sui Lucky Charm Eye Shadow Case (SGD$10) to house your favorite shade, super kawaii ♥♥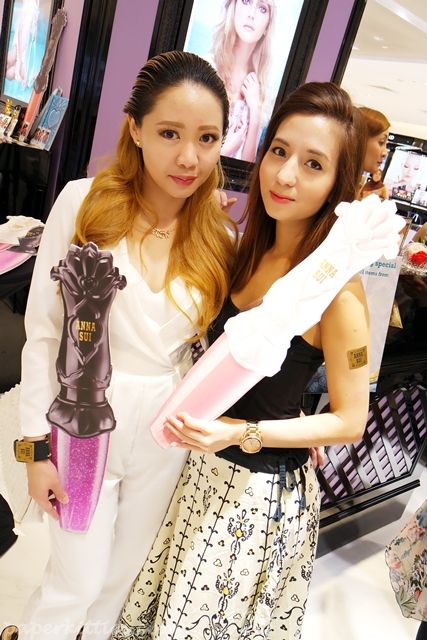 With my uber chic chick Anna (:
✿ What I brought home: ✿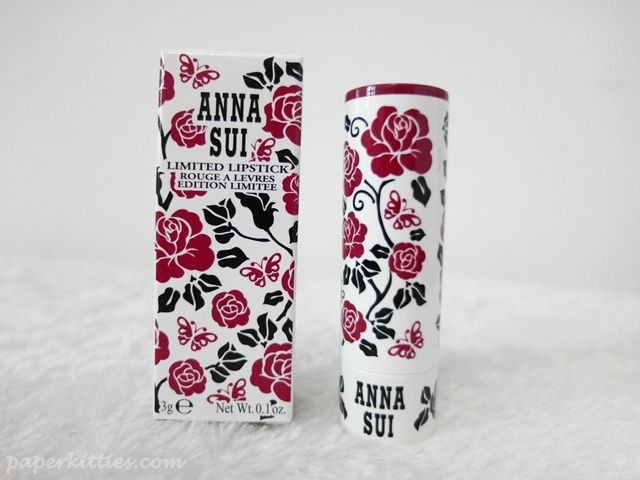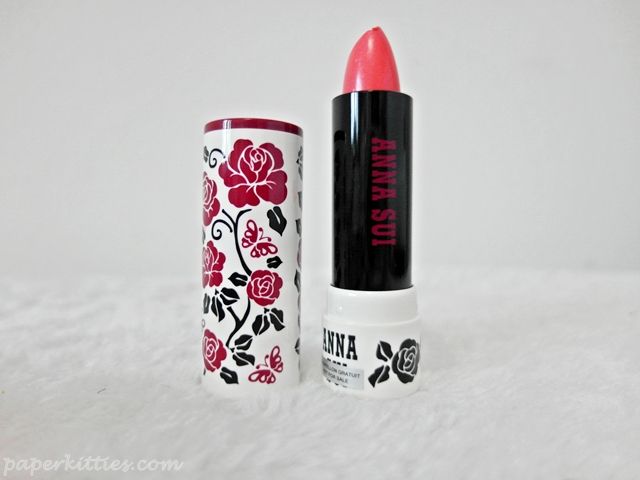 Anna Sui Limited Edition Lipstick in #02
Very natural coral-pink shade with a glossy finish that is perfect for everyday wear. It contains high moisturizing factors with the use of hydrating ingredients like the Rose Canina Fruit Extract, Grape Seed Oil & Olive Oil. Sounds yummy, smells yummier~ I love how it is so gentle and nourishing on my lips!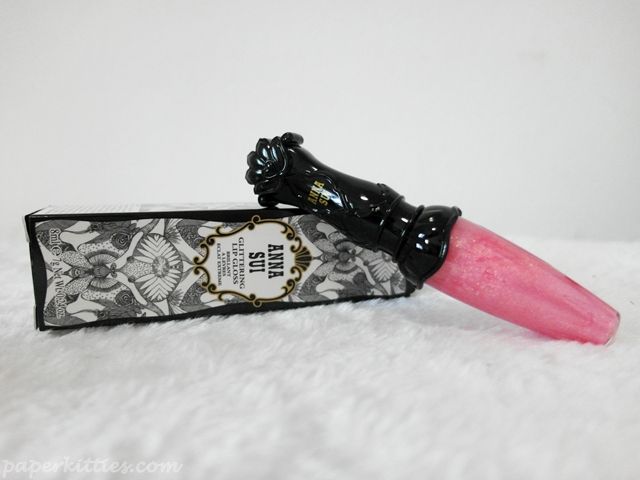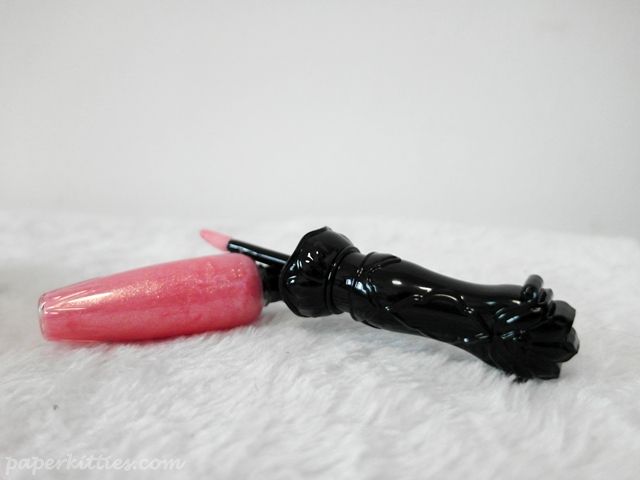 Anna Sui Glittering Lip Gloss in #301
Adding on to my every growing lip gloss collection is this gorgeous dreamy pink shade! One swipe is more than sufficient to achieve the perfect glittery lippie without looking too over-the-top-glossy. The shimmer subtly sparkles all the long and since the base is translucent, I like to pair it with Anna Sui Limited Edition Lipstick in #02 every now and then for a change.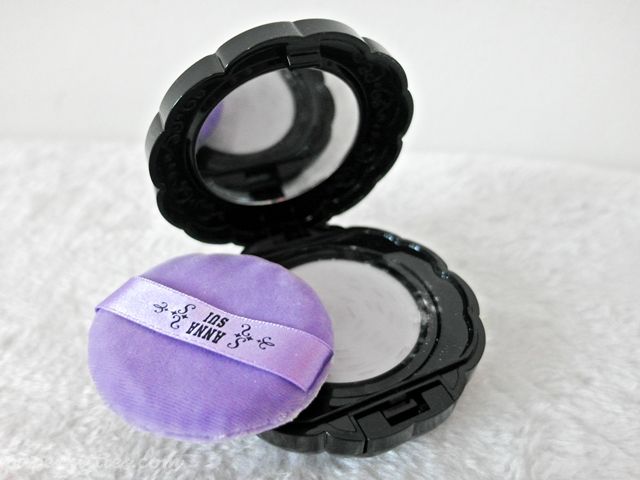 Anna Sui Compact Loose Powder in Purple Lucent #200
I was searching for a loose powder to help set my makeup and was kindly introduced to this lavender-toned powder that I find it brilliant for touching up! As compared to the usual loose powder that matches our skin tone, this light lavender colour contains light-reflective pearlescence that instantly brightens my dull, sallow skin after a long day at work. The powder is very fine and it gives me a nice glow without looking too dry or cakey. Not to mention the pretty vintage casing that makes it look so pretty sitting in my makeup pouch, hees.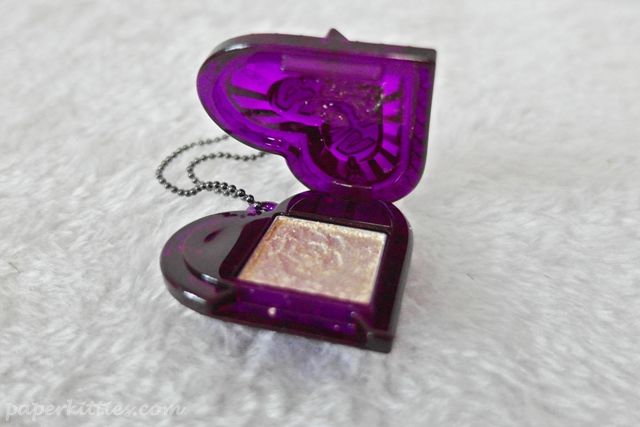 Anna Sui Eye Shadow Case + Anna Sui Glitter Eyeshadow
Yes, I succumb to this as well. I choose this golden glittery shade because it is great for touch up after work as well. You can use it on its own or layer it on top of other eyeshadows as its base color is not very pigmented. Not an issue for me as I like to apply it on its own with a little swatch (which picks up heaps of glitter) to brighten my eyes before lining it with my usual eyeliner. Simple and fuss-free!
X