Editorial Review
The fountain of youth captured in one bottle,
Biotherm New Life Plankton Essence
boasts to deliver 8 skin benefits in 8 days:
– more radiance

– fine lines faded

– more even skintone

– smoother skin

– 24hr hydration

– greater resilience

– soothing to skin

– skin feels softer
Each bottle contains 5% Life Plankton – the brand's iconic ingredient and the highest yet in any Biotherm product. This exceptional ingredient has even demonstrated the ability to soothe symptoms of the common skin disorder – atopic dermatitis (AD)1! Created as the first step of your skincare regime (after cleansing), it is formulated to make subsequent skincare more effective. You can incorporate it into Step 3 of your Biotherm's Aquasource range for hydration or Blue Therapy range for anti-aging, after your toner.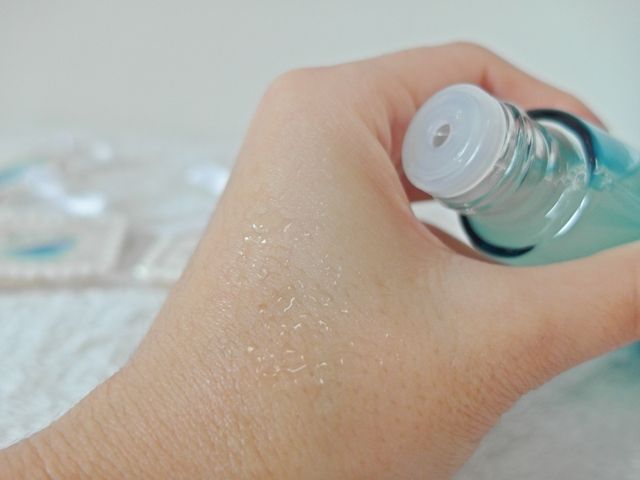 Texture wise, the
Biotherm New Life Plankton Essence
is extremely light and watery, which eaily gets absorbed by my dehydrated skin with no stickiness. The funky scent of the product, however, needed some getting used to. It smells akin to fermented yeast or its equivalent (think SKII) but it disappears as soon as my skin absorbs it and I actually got used to it after awhile. For better penetration, I apply the essence directly by pouring out it onto my palm before following the four steps as per below :
To put the
Biotherm New Life Plankton Essence
to a Hand Test, I religiously pat the remaining essence on my left hand twice a day so as to be able to better judge the benefits of it.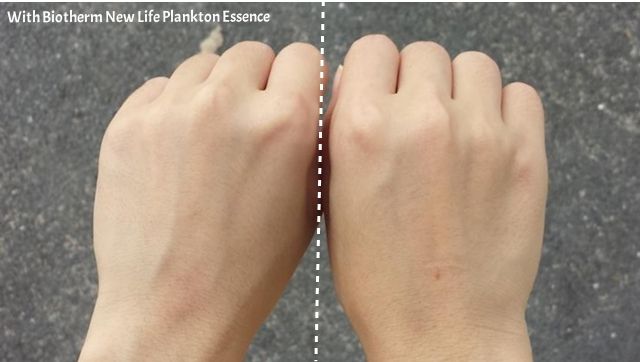 8 days later, I reckon it is quite obvious eh? No filter, no edit, this was taken under natural sunlight to capture the most realistic result. My left hand was visibly much more even, smoother and brighter. I can't really judge for the fine lines part since I don't have any but aren't you impressed already?! The essence has become a permanent fixture in my daily skincare regimen and I have since noticed my skin looking increasingly radiant. On lazy days, I even skin moisturizing my skin altogether as
Biotherm New Life Plankton Essence
was sufficient enough to keep my skin hydrated. Definitely one of my favorite products at the moment (:
X