Editorial Review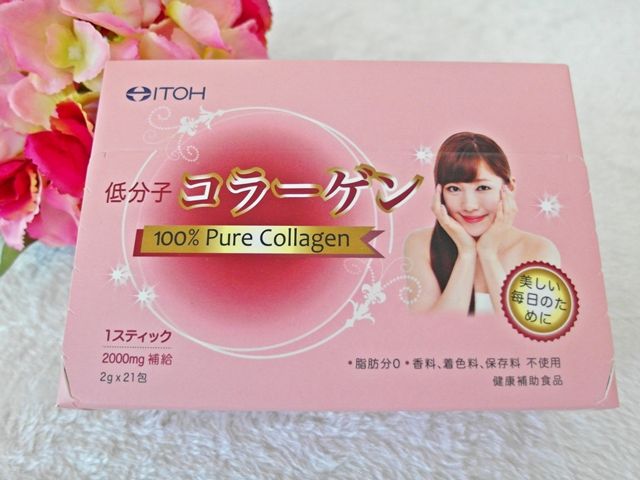 ITOH 100% Pure Collagen
is a low molecular collagen powder to enhance faster absorption. It has been said to shown the below results within 1-2 weeks (depending on individuals):
– Increase skin moisture level
– Reduce lines and wrinkles
– Improve skin suppleness, smoothness and radiance
– Strengthen joints
– Promote muscle flexibility
– Healthier hair and nails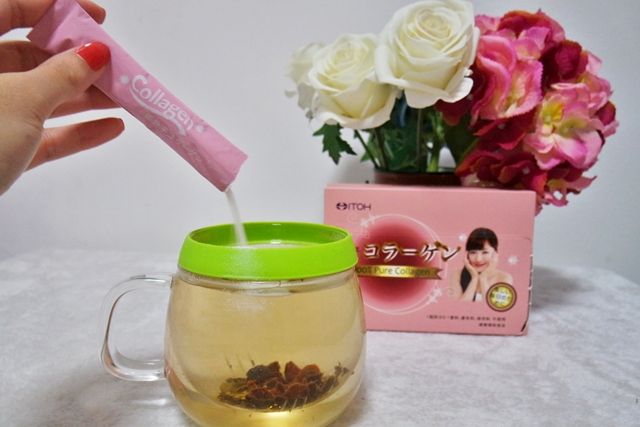 I have eaten yummy collagen strips from innershine before but truth be told, I have never drank any collagen drinks at all. After hearing comments from my friends that some brands can taste quite fishy, I couldn't help but be quite apprehensive with
ITOH 100% Pure Collagen
initially…
Adhering to the suggested intake of 2-3 sticks daily,I have been mixing ITOH 100% Pure Collagen into my tea and I noticed it dissolves best in hot water with no clumps and lumps. I love how it doesn't affect the taste of my tea as well, so it had been heaps easy to incorporate this beauty supplement into my daily life. So yay to no weird fishy taste!
Pardon the difference in lighting, but I reckon it is easy to noticed that my skin was much more radiant and brighter. Don't you think? 🙂
If you're interested ITOH 100% Pure Collagen is currently having a promo at AscenShoppe from 1 June – 31 August 2014. Buy 1 Get 1 Free, at only $49.90!
Furthermore, you can also stand a chance in their lucky draw (not featured in my pictures) to win a trip to Japan! Do take note that the Lucky draw contest is from 1 June – 17 August 2014, so start stocking up soon for more chances of winning!
Here's sharing the love and thanking my dear readers who's still reading despite my mini MIA.. CozyCot is currently giving away 2x sampling sachets for each of my readers (limited to first 200 redemption only). Simply sign up now at
http://www.cozycot.com/content/itoh-100-pure-collagen-special-promotion
!
If you're interested to know more about this product, feel free to pop over to ITOH 100% Pure Collagen Launch Event* next week:
Venue: Cathay Cineleisure Orchard, Level 1
Date: 20 – 22 June 2014
Time: 12:00 pm – 8:30pm

*Sure-Win Lucky Dip with purchase of ITOH 100% Pure Collagen
X