Editorial Review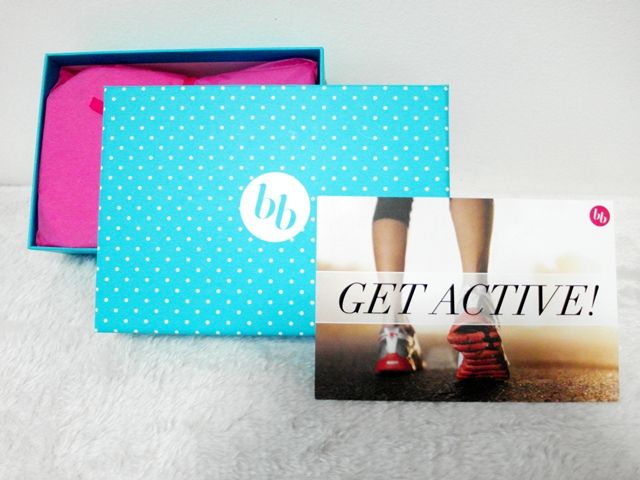 May's Bellabox theme couldn't have arrive at a better time! All the talks about getting fit and working out for the summer bikini body, I am finally getting my lazy arse from the benchwarmers team and heading into the gym too~ I secretly aim to get my dream body by December.. just in time for the ultimate reunion with my Aussie mates 🙂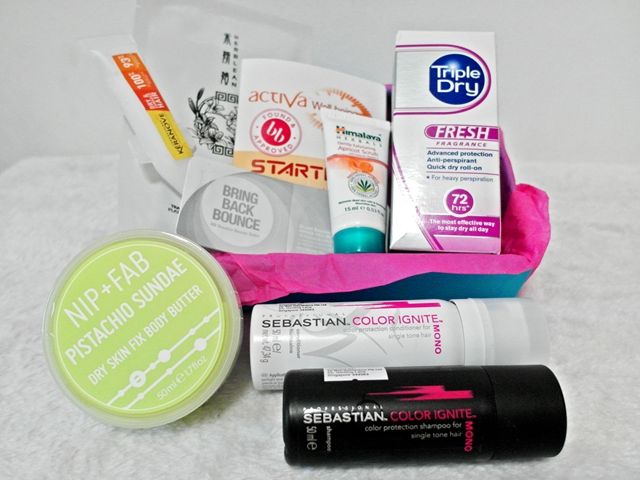 All these fitness talk aside, let's get started with this month's beauty box! A wake-up call to us lazy kitties, here's heaps of beauty products to get us well prepared for the gym~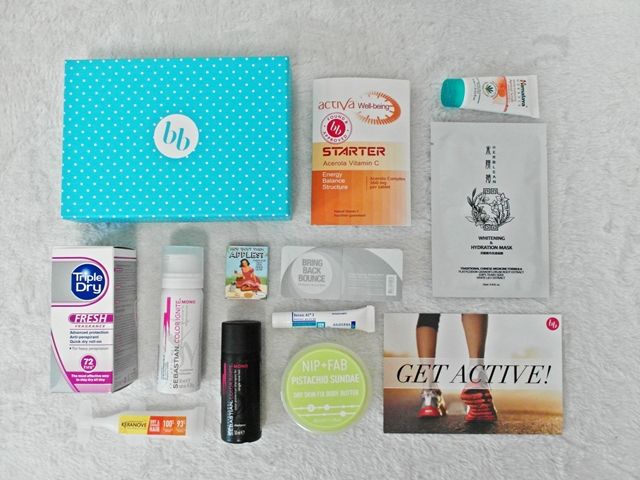 Triple Dry Fresh Anti-Perspirant Refreshing Ladies Fragrance Roll-On
– blended with an odour counteracting technology to provide refreshing and long-lasting protection all day long, this roll-on deodorant is perfect for our humid weather. I've tried it on a few times and just like it claims, my armpits have been totally sweat-free despite the crazy hot weather these days. However, I am not a fan of these roll-on deodorant as the liquid tends to spill in my bag (happened before with Nivea roll-on), so I would recommend you to leave it at home instead.
Keranove Nutrition & Care Treatment Ampoule for Dry & Damaged Hair – A leave-on treatment for dry and dehydrated hair, it transform unruly tresses into strong luxurious hair. Perfect for me since I love to swim a lot (tho not much this year for superstitious reasons)!
Nip + Fab Body Butter Pistachio Sundae – Enhanced with shea butter and mineral oil, I LOVE how this yummy rich creamy butter feels so light on my skin yet still giving it the neccessary moisture. Not to mention how fabulous it smells, I feel like eating my skin every time I smell it!
Himalaya Herbals Gentle Exfoliating Apricot Scrub – this gentle but high performance scrub leaves the skin softer, firmer and more radiant without ripping the skin of its natural oil.. two thumbs up.
Dr Jart+ Bounce Beauty Balm – I have tried the full size product recently and I will be brutally honest, don't be fooled by the packaging. It is not the conventional BB Cushion that is all the rage right now but just a normal BB Cream disguised as one. That being said, the medium coverage is wonderful for bad skin days and it stays on the entire day without streaking. It is hydrating and gives a subtle glow too. Overall, I like this product and would continue using it… but just reminding you guys not to expect it to work like a BB Cushion despite the deceiving packaging okie? Put that aside and you will appreciate the products much much more~
Herblean Whitening & Hydration Mask (25ml) – A whitening and hydrating mask with a slight floral scent that was uber pleasing to my nose, it leaves the skin baby soft and radiant. I've used it and altho my skin doesn't look super glowy, at least it looks much more moisturized 🙂
Benzac AC 5% (5g) – A moderate strength spot treatment gel to kill p-acne within 48 hours, it also contains AC beads to absorb excess oil while releasing glycerin to keep skin hydrated and comfortable. I have been trying it out and although it doesn't work wonders on my acne like I would have wished for, at least my skin isn't peeling from it too~
Sebastian Professional Color Ignite Mono Shampoo & Conditioner – Its shampoo cleanses, hydrates and locks in colour whilst its micro-buble condition helps improve single tone hair's skin and vibrancy. These travel size babies are perfect for my gym toiletries!
The Balm How 'Bout Them Apples Cheek & Lip Cream Palette in Pie – Kawaii desu ♥ This cream lip/blusher not only gives off a smooth finish, it is also long-lasting, streak and fade-free… and its so tiny and cute, I just can't help but carry it everywhere I go. I have tried it on my lips and I love how it gives me the lip-bitten flush, likes as though I just saw my crush~ hees.
Activa Starter Vitamin C – For starters, it tastes like sour cherry and I love it!! A natural alternative to boost our Vitamin C intake as well as stimulate collagen formation, I wish I can take it more than once a day 😡