Editorial Review
Radical Skincare
was founded by two sister on a mission, Liz and Rachel – daughters of world renowned Professor of Plastic Surgery, Dr. Richard F. Edlich MD.PHD. They were exposed to the science of skin rejuvenation and wound repair at extreme levels from years of working with their father and fueled by their skincare needs (Liz was seeing signs of aging whilst Rachel has rosacea), and that was the birth of
Radical Skincare
. It was truly an inspiration listening to Rachel talking so passionately about their brand and its vision: committed to more honesty, potency and performance to bring you
Radical
results and nothing less.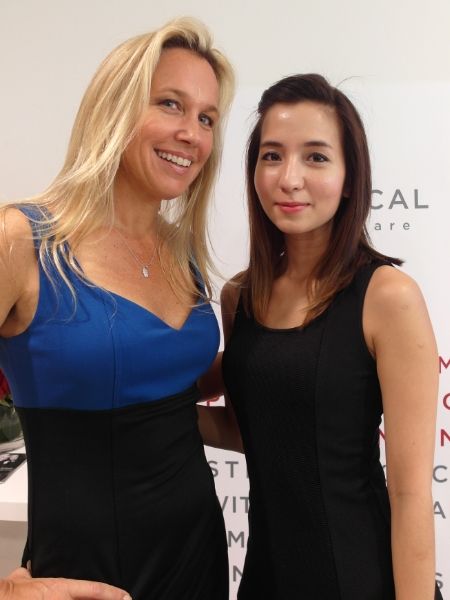 My awkward selfie moment with half the founder and president of Radical Skincare 🙂
Radical Skincare
, and its Trylacel™ Technology, is the most powerful skincare line available that is clinically proven and designed for all skin types including sensitive skin. The Trylacel™ Technology combines multiple antioxidants, anti-aging active ingredients, and soothing ingredients to deliver the best protection and repair for all skin types. It also maintains stability and potency of actives to deliver radical results.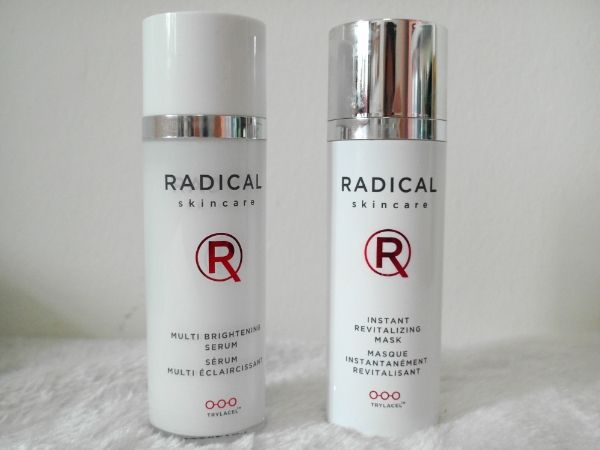 What I brought home..
Radical Instant Revitalizing Mask – SGD95
This multi-functional mask restores, stimulates and boosts radiance. When used weekly the foaming action of this product cleanses the skin while simultaneously flooding it with the oxygen and the fuel required to enhance the energy supply to the skin and help refortify the skin's energy reserve. The Mask also delivers vitamins, botanical extracts and antioxidants to help regenerate the skin while protecting it from the damaging effect of free radicals and other reactive oxygen species.
The
Radical Instant Revitalizing Mask
delivers the nutrients necessary for hydration and regeneration while teaching it to breathe, stock up on energy and optimize its oxygen resources. Hydration, oxygenation, stimulation and vitamin supply are the main roles of this multi-functional mask, which also contains Radical's Trylacel™ technology to soothe, repair, and protect the skin. The result is skin that is clean, soft, supple with a brightened complexion due to enhanced micro circulation.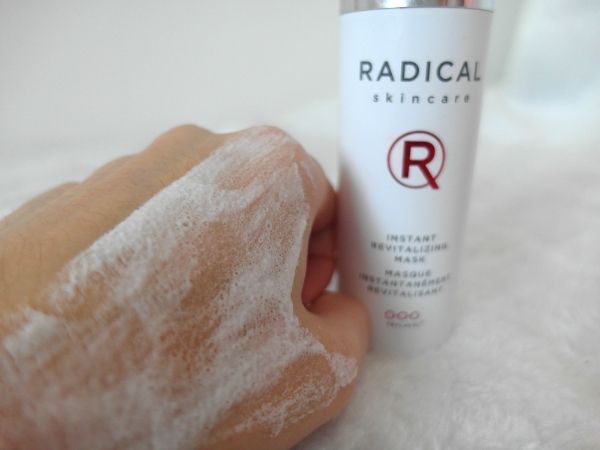 Whee! Oxygen masks are always my favorite as I love how they always deeply cleanse my skin yet leaving it looking so silky smooth all the time. Apply a thin layer of this shimmery gold liquid to cleansed, dry skin and watch how it wasted no time in working its magic on your face before rinsing it! I love how my skin always looks much more smoother and radiant whenever I use it 🙂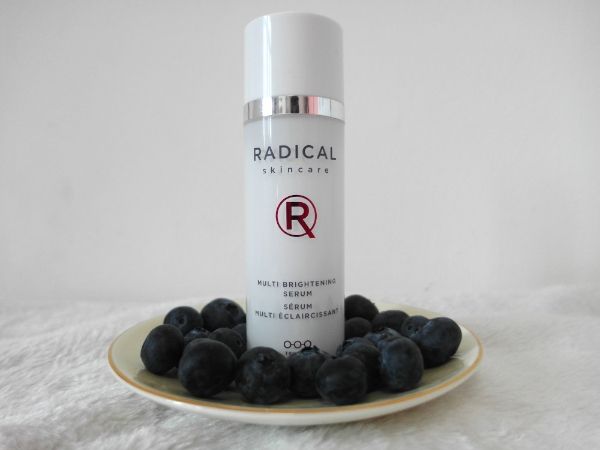 Radical Multi-Brightening Serum – SGD215
It has 7 targeted actions enabling it to prevent and repair all pigmentation disorders:
– Inhibiting tyrosinase
– Stopping endothelin production
– Inhibiting stem cell factor
– Limiting melanin transport to the tips of melanocytes
– Limiting melanin transfer to keratinocytes
– Limiting dendrite extension
– Exfoliating with salicylic acid derived from the wintergreen plant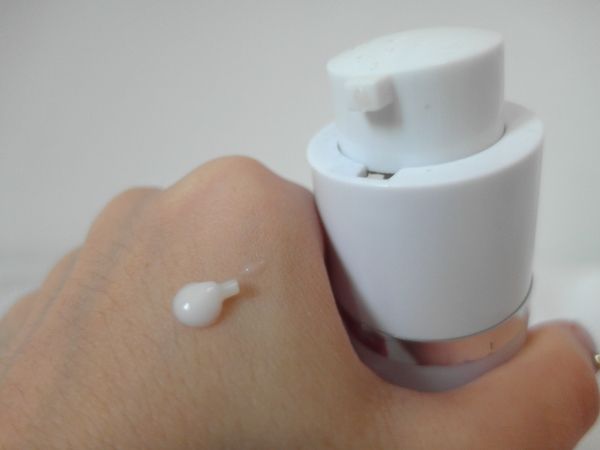 Radical Multi-Brightening Serum
basically works as a skin 'scrub' to treats all causes of blemishes, uneven complexions and works throughout the life cycle of melanin (the main source of skin pigmentation). Resulting in more even complexion, less intense marks and more radiant skin.
A pump is more than sufficient for an entire face's application. Despite the amazing results that the serum has to offer, the product is lightweight with more of a gelish texture which also means it is not too rich and absorbs super quickly into my skin with no greasy after-feel. I also noticed that the
Radical Multi-Brightening Serum
has no scent at all. I use it twice a day before applying my moisturizer and yet it doesn't leaves my skin feeling overwhelmed or oily!
X