Event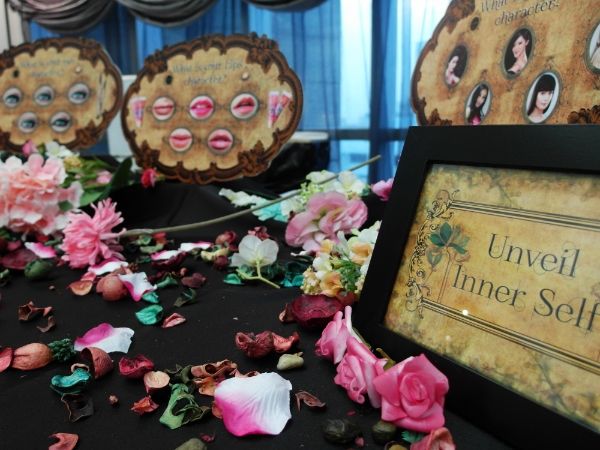 I was pretty upset with myself during this event as I only realized that I had barely any battery left upon arrival. Needless to say, my camera died less than 15 minutes into the event and all I was left with was a crappy phone (I really regret buying a S4) that took crappier pictures 🙁 I shall just jump right into talking about the lovely new launches by Majolica Majorca x Ma Cherie in this Floral Enchantress event..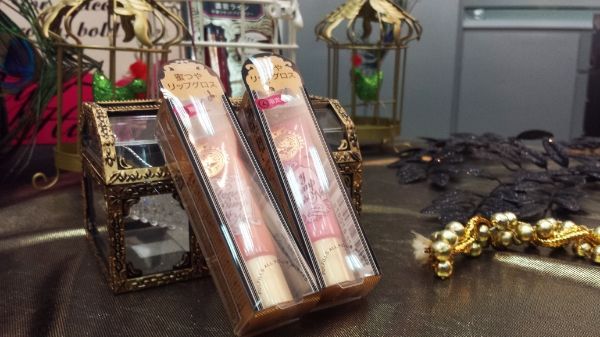 Introducing the meltingly rich
Honey Pump Gloss Neo
in 2 Limited Edition Colors –
Fast Talk
(OR202) &
Inattention
(PK101). These lippies will give you plump pouty lips suffused with moisture and brimming with gloss. Made with honey royal jelly extract, it helps create glowing, firm lips resistant to roughness. I have always been a fan of their Honey Pump Gloss as it does not give a greasy icky feel despite my tendency to apply it generously 🙂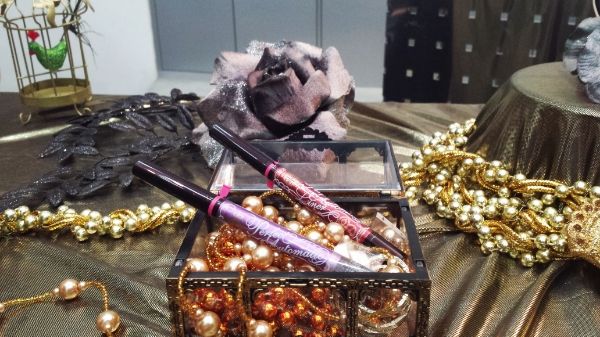 Next up is the
Perfect Automatic Liner
also in 2 Limited Edition Colors – Gleaming Color Pearl in
Purple
&
Red
! Color makeup on the eyes gives one a soft impression.. If like me you are not a big fan of eye-shadows, colored eyeliners are always the best alternative to add some color around the eye area without looking overly made up. This dial-type felt pen liquid eyeliner with soft, thin, pointed bristles makes it easy to fine, delicate lines or thick, bold lines. And most importantly, they are sweat proof, sebum proof, tear proof and smudge free!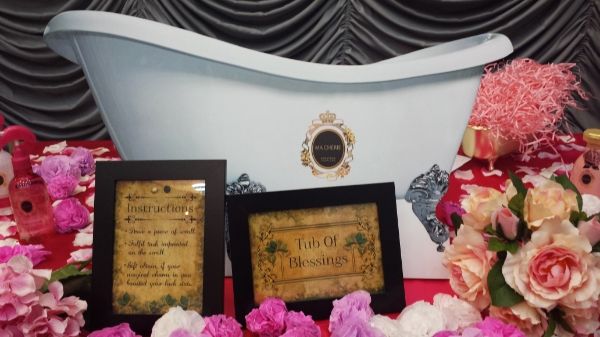 And how can I ever forget everyone's sweetheart haircare line ♥ Ma Cherie ♥ Formulated with Champagne Honey Gelee that allows your fingers to glide through silky smooth hair, Ma Cherie is going
green
this Spring!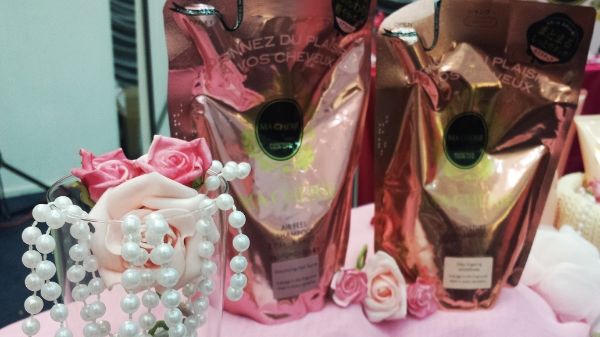 These
in-bath refill packs
are each 380ml; they come in the
Air Feel Range
&
Moisture Touch
, both hair shampoo and conditioner.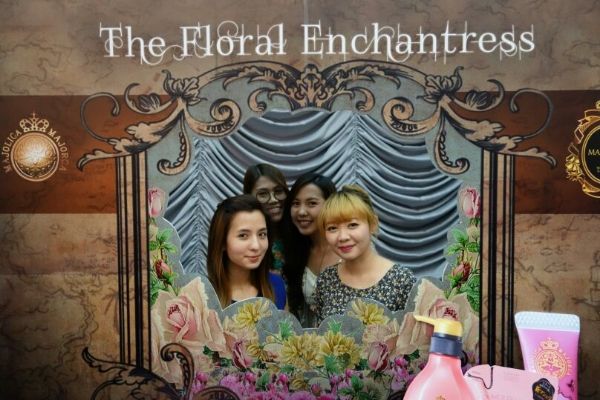 Here are some better quality pics I took with my girlfriends that Chloe had kindly sent me. *Sigh* This shall serves as a harsh reminder to always always charge my camera before leaving the house. Sorry readers :/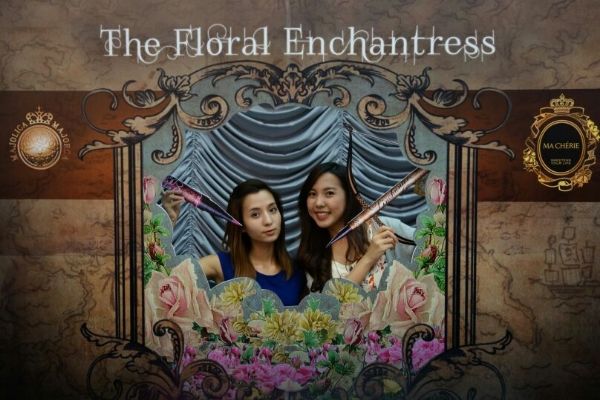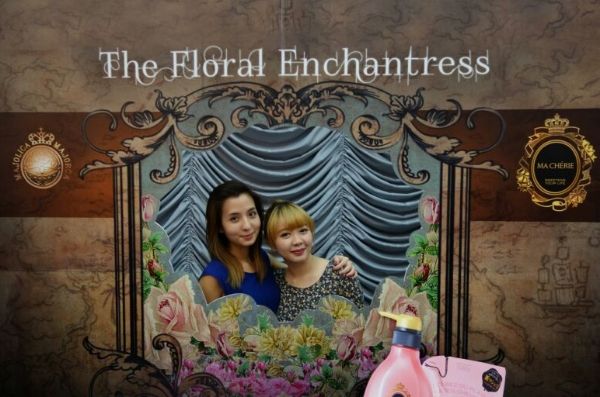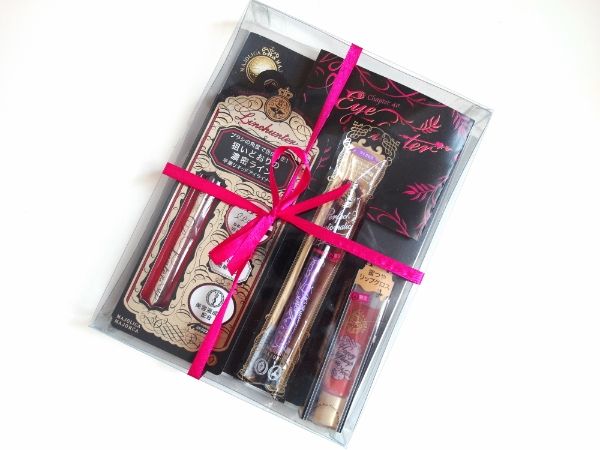 Thank you Shiseido for the love~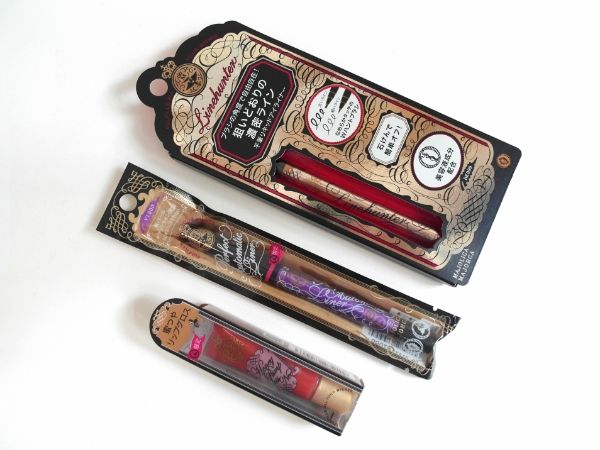 I shall bring special mention to the new
Line Hunter
eyeliner as seen on the top right. I didn't had a chance to review it earlier on the entry as there was no decent picture of it. This flat brush liquid eyeliner helps create impactful eyes with jet-black lines. A new smudge-free liner from Majolica Majorca's symbolic best selling eyeliners. It is double-faced (thin and flat side) eyeliner allowing you to easily create two different looks
Just like the
Perfect Automatic Liner
, it is sweat proof, sebum proof and tear proof.. perfect for those who has the tendency to rub their eyes on a frequent basis. I tried rubbing it to no avail… yet it can be easily removed with my facial cleanser. Interestingly, it also contains chamomilla recutita essence to treat your eyes area!
♥ ♥ ♥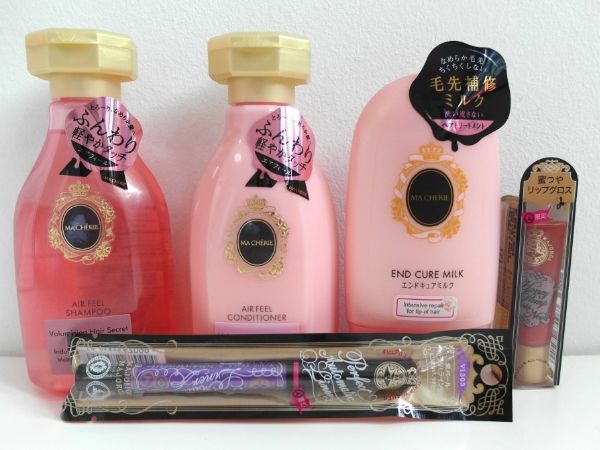 And to spread the love and thank you for tolerating my rant, I will be giving away to one lucky winner:
1. Mini Ma Cherie Air Feel Range Shampoo & Conditioner
2. Ma Cherie End Cure Milk
3. Perfect Automatic Liner in Gleaming Purple Pearl
4. Honey Pump Gloss Neo in Fast Talk (Nude look with a subtle orange color)
How to enter:
1. Follow Paperkitties on Instagram
2. Leave a comment (will be moderated for your privacy) with your email and instagram username in this format:
Name:
Instagram:
Email:
Giveaway will open to until 3rd April (23:59) and I will announce the lucky winner on 4th April. Good Luck!
X