Event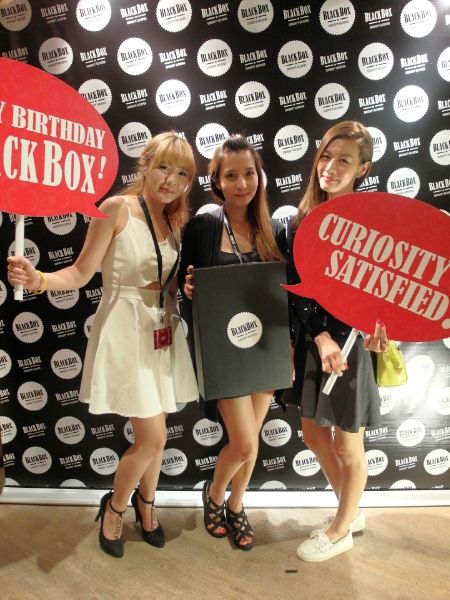 Black Box
One Year Anniversary Party was nothing short of fantastic! Had so much fun with Anna and Gwen going about from booth to booth to know in depth about different products and trying some out… so what's
Black Box
about?

With the ever gorgeous Fidelis, thanks for inviting us ♥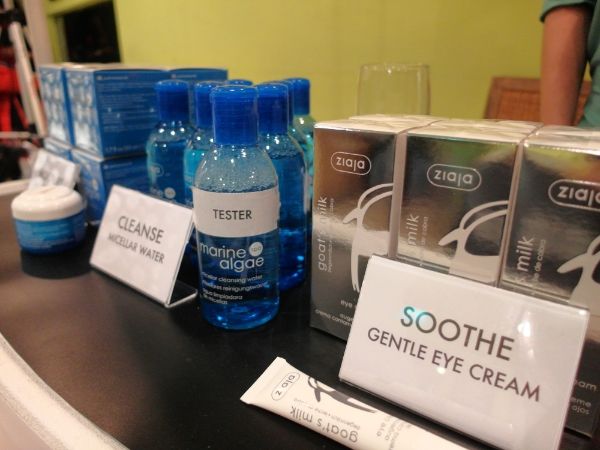 First stop of the day : Ziaja!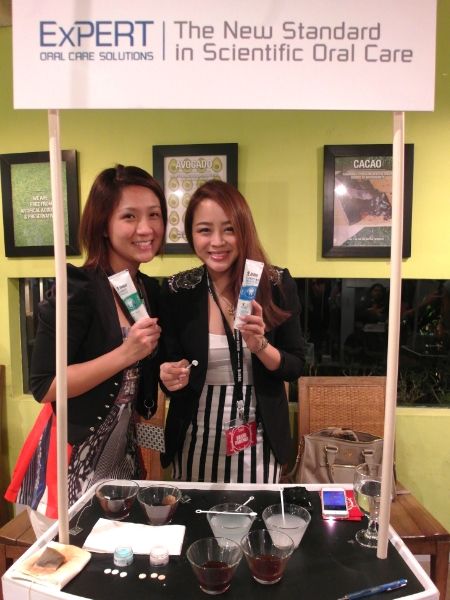 Next, we were greeted by Yina demonstrating the wonders of Darlie toothpaste!

Suddenly missing my long hair right now 😡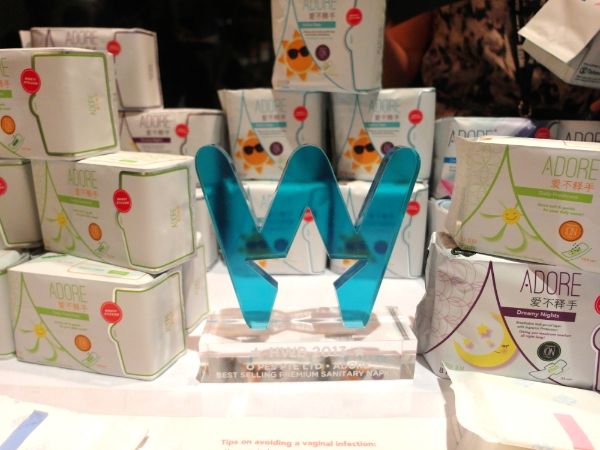 ADORE ultra slim hygienic sanitary napkins and panty liners feature a compound strip, uses non-bleached cotton and are breathable and highly absorbent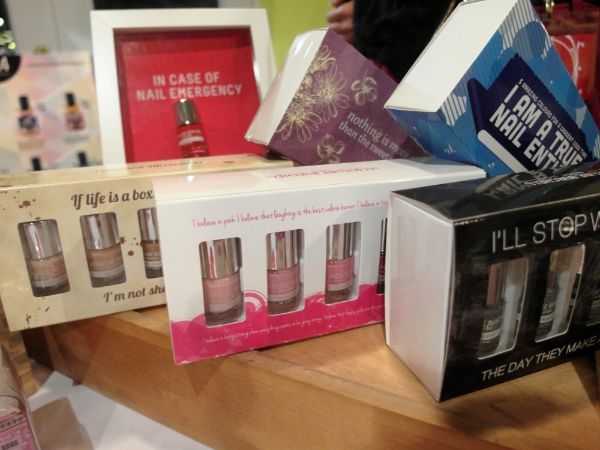 Jacqueline Burchell!
Recently blogged about one of their gradient special – "A True Blue Nail Enthusiast" (here)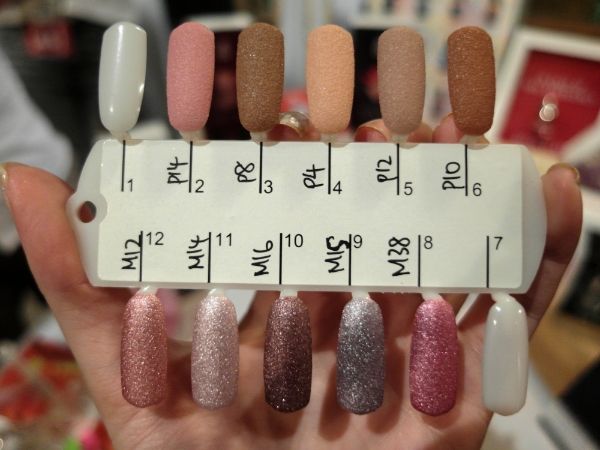 I'm totally in love with the bottom row swatches!!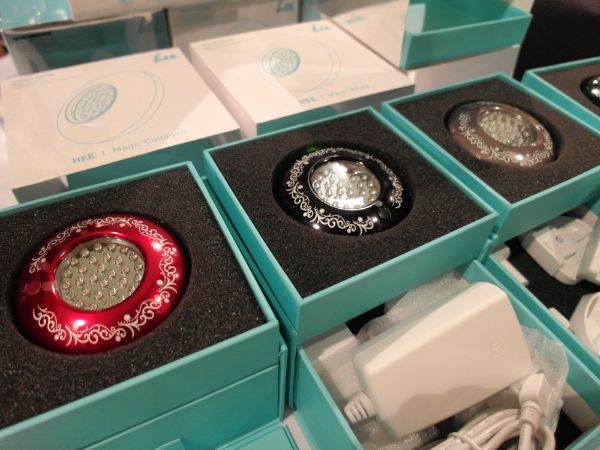 Will be reviewing one of these miracle babies soon..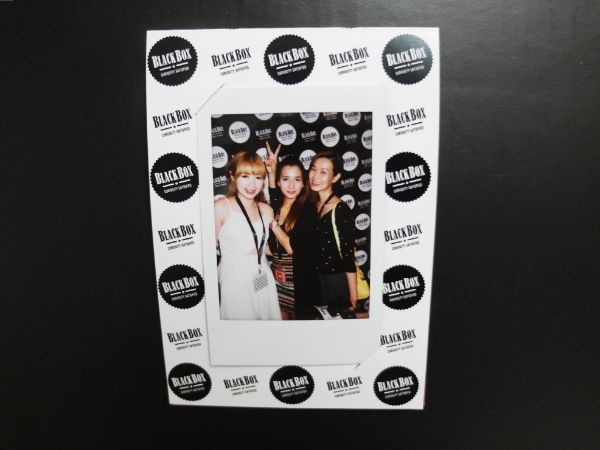 Happy girlies 😀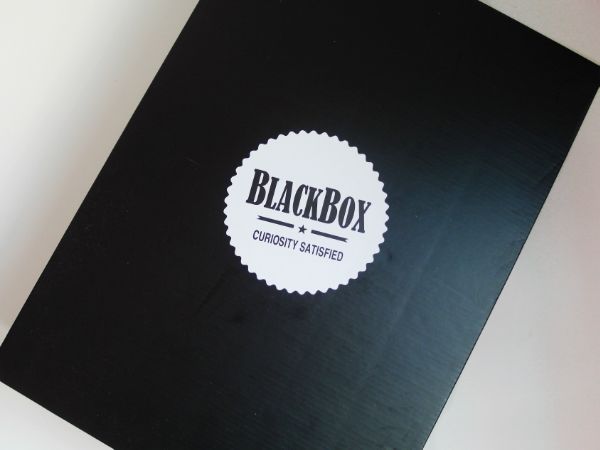 So what's in my Giant Black Box?!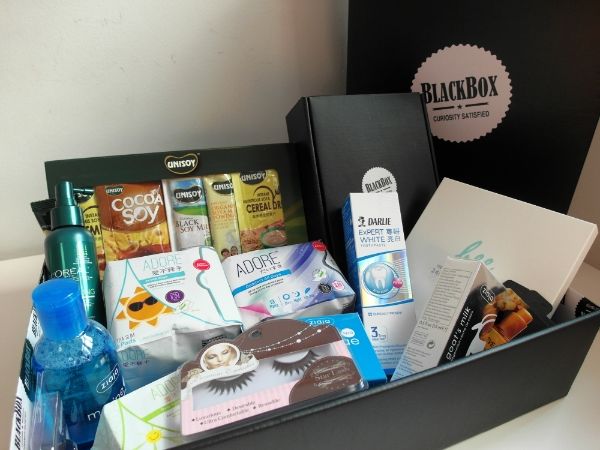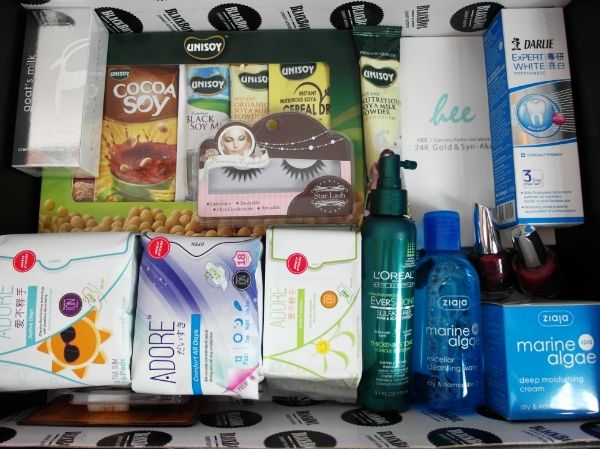 –
Loreal Paris Extraordinary Oil
is the ultimate hair care solution with a potent blend from 6 precious flower extracts. Hair is intensely nourished and richly protected to give off a sumptuously smooth, radiantly shiny with an ultra-lightweight non-greasy finish.
– Hee Eternity Hydro Gel Mask 24K Gold Syn-Ake helps to reduce the appearance of fine lines and wrinkles, enhance elasticity of the skin and firm up sagging skin. The cool thing about it is that it is not just a facial mask; put the hydrogel mask into hot water after treatment so that the essence will melt and enjoy an extra hand/foot treatment! Talk about 2-in-1!
– Unisoy Instant Nutritious Black Soy Milk Powder & Instant Nutritious Soya Milk Powder are made of high quality Non-GMO organic soybeans. I was quite hesitant with this initially as I never have a good impression on powdered soy milk (my gf once bought some in Aussie and it was horrid!) but this tastes soooo yummy! And the fact that it is actually healthy has convinced me to drink this on a regular basis 😡
– Darlie Expert White effectively remove stains, dental plaque and tartar. After the live demo by Yina, I was sold! This is a miracle for tea lovers like me who had the misfortune of having our teeth stained from too much tea…
– Jacqueline Burchell Nail Polishes glides on smoothly and dries heaps quickly!

Here's my favorite Candy Warehouse swatch.
Isn't it gorgeous with the slight halographic effect?!
–
Loreal Everstrong Thickening Tonic
is a hair fortifying and scalp caring system to help weak, thinning hair to look thicker while caring for the scalp. I have been using this on a daily basis and my hair loves it! I spray it at my roots after shampooing and conditioning my hair, massage it into my scalp before blow drying it… the results is thick, fluffy hair!
– Ziaja Goat's Milk Eye Cream moisturizes, tones and delicately tightens the skin. Effectively prevents loss of firmness and visibly smooths minor wrinkles.
– Ziaja Marine Algae Micellar Cleansing Water with toning substance of natural origin for daily care. It gently removes makeup and the excess of sebum from the epidermis, whilst preventing dehydration and soothes irritations.
– ADORE Sanitary Napkins & Pantyliners! I reckon the most unique of them all is the ADORE Comfort All Days all-in-one convenient pack. It consists of 8 Day pads, 3 Night pads and 4 LiteDay pads (for light flow).. so convenient for holidays! No need to mix and match my pads whenever I go for holidays anymore.. lol.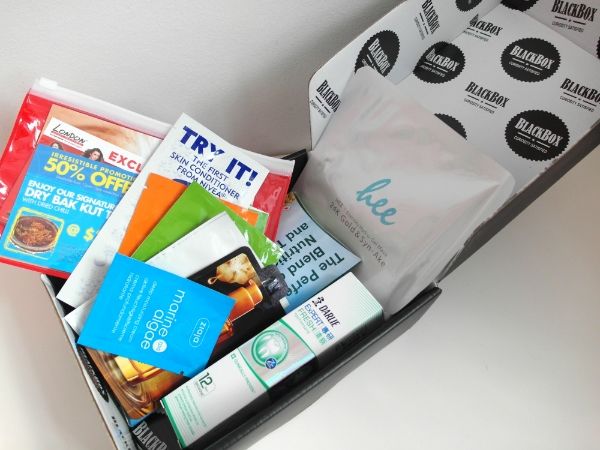 What's in February Black Box?
– Loreal Paris Extraordinary Oil
– Nivea In-Shower Skin Conditioner (Intensive)
– Hee Eternity Hydro Gel Mask 24K Gold Syn-Ake
– Unisoy Instant Nutritious Black Soy Milk Powder & Soya Milk Powder
– Darlie Expert Fresh
– Ziaja Products
Start subscribing to BlackBox today!

X