Get ready to be spoilt for choice with Laneige new launches of 7 highly-pigmented Pure Radiant Shadow palettes, 6 Pure Radiant Blush colours and 20 vivid Serum Intense Lipstick colours – there'll definitely be something to suit every woman, any mood and occasion.
Starting with the eyes, Laneige's pure radiant shadow palette comes with four highly-pigmented colour shades and a tip and brush applicator. The Laneige's Pure Radiant eyeshadows give the eyes a great deal of colour with just one swipe, it glides on smoothly and evenly on the eyelids. Here are my top two picks: City Khaki (Cool) vs Urban Beige (Warm)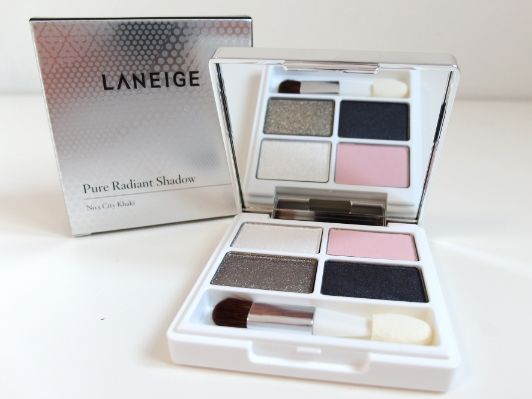 City Khaki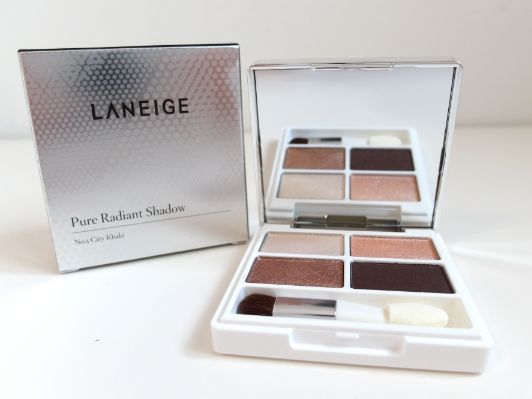 Urban Beige
*This palette is very similar to the previous Multi-Professional Eyeshadow #01, except that it is much more glittery than the latter. I won't be too worried about the glitter part, as long as you go easy on the 2 lighter shades, it will be ok for your everyday look 🙂
✿
Their blushes are also highly pigmented, available in 6 attractive tones for subtle to shading use, the Pure Radiant blush contains highly transparent mica that gives a smoother and more radiant finish upon application.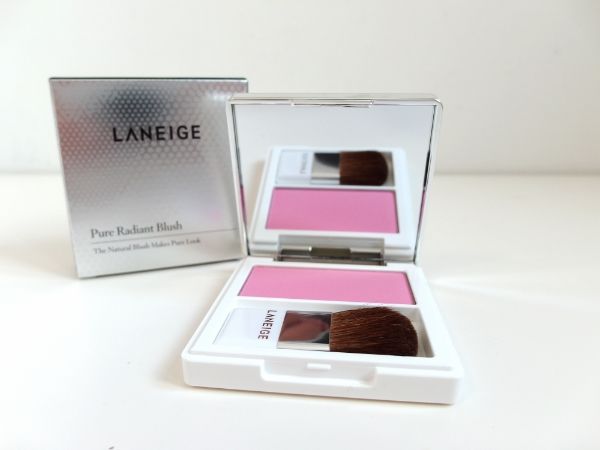 Angel Pink
Brings out the advantage of pure, transparent skin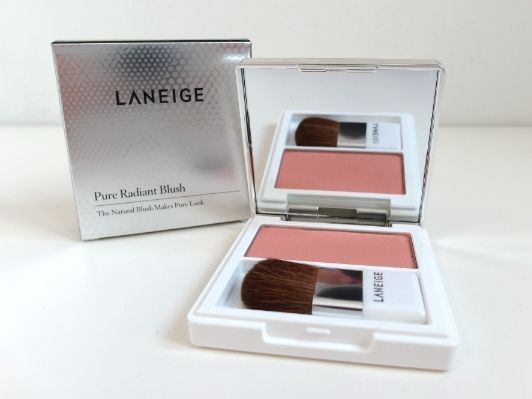 Glow Pink
Make your skin look brighter with subtle pearls
✿
Aimed at making your lips pop, Laneige's serum intense lipstick pampers your lips with intense LED colours and moisture-rich serum. It also contains 3 types of moisture-sealing formula for long-lasting hydration and 35 percent skincare ingredients that protect the lips.
Flair Magneta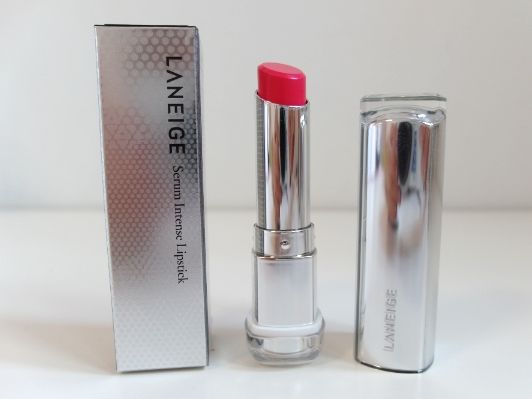 Flash Pink
✿
Here's a mini makeup tutorial I've made to show how to create 2 different looks with the above mentioned products. Very simple and easy! I didn't use any fanciful brushes and just stick to whatever that was provided in the palettes since my point is to maximize our moolahs in the most convenient way possible.
Please please pardon my ugly eyebrows ok? I am very insecure about it and have been trying to grow it out every since the threading lady overplucked my eyebrows 🙁 I will just stick to eyebrow waxing at my fave parlour next time.. So here you go, the two looks that are "Song Hye Kyo inspired" with the full product details for your easy reference:
Cool and Sophisticated
– Laneige Pure Radiant Eyeshadow in #1, Urban Beige
– Laneige Pure Radiant Blusher in #5, Glow Pink
– Laneige Serum Intense Lipstick in #LR05, Flash Pink
Warm and Glamourous
– Laneige Pure Radiant Eyeshadow in #5, City Khaki
– Laneige Pure Radiant Blusher in #5, Angel Pink
– Laneige Serum Intense Lipstick in #LR05, Flair Magneta
When it comes to applying makeup, I do not believe in buying shades in accordance to your skin tone colour. Warm earthly colors does not necessary look better on warm skin tone and the same reasoning applies for cool skin tone. I have very yellow skin no thanks to all my younger years under the sun but I much prefer how the blue/grey eyeshadow shades with pink blush makes my skin looks much fairer and brighter – perfect for special events and shoots. Whilst the warm look is preferred for the everyday casual look without looking overly made up.
✿
Next up, a make up kit is nothing without an effective cleanser and Laniege will be introducing two new must-have cleansers to enhance your daily skincare ritual: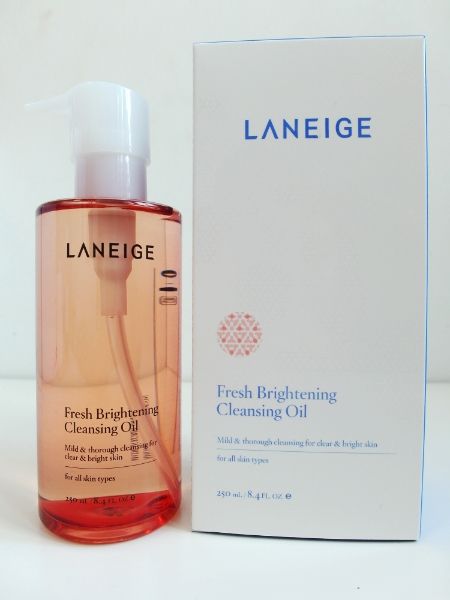 Fresh Brightening Cleansing Oil
Brightening and purifying, the Fresh Brightening Cleansing Oil completely removes makeup, exfoliates and brightens the skin. Ever have moments where you look like your soul got sucked out of you whenever you remove your makeup after a long day? Well I tend to look like that too -.- But I stop looking that way ever since I use the Fresh Brightening Cleansing Oil to remove my daily makeup as it is gentle and I don't really apply heavy makeup to work. I find it really convenient too since I can remove my eye makeup as well without worrying of any irritation, which are mainly concealers. I also like how it leaves my skin still feeling moisturized while effectively removing my makeup and since it is gentle enough, I can proceed to my next step of cleansing with my Clarisonic!
Perfect Pore Cleansing Oil
Soothing and hydrating, the Perfect Pore Cleansing Oil thoroughly purifies and deeply cleanses pores. And on heavy makeup days, that's when the Perfect Pore Cleansing Oil is put to task! It contains natural virgin coconut oil to remove the heaviest, waterproof makeup without leaving any sticky residue. So gentle and safe to use, the Laneige new cleansing oils are suitable for sensitive skin and free of mineral oil that clogs pores. Ophthalmologist tested, you can also safely remove eye makeup completely without worrying of any irritation.