Editorial Review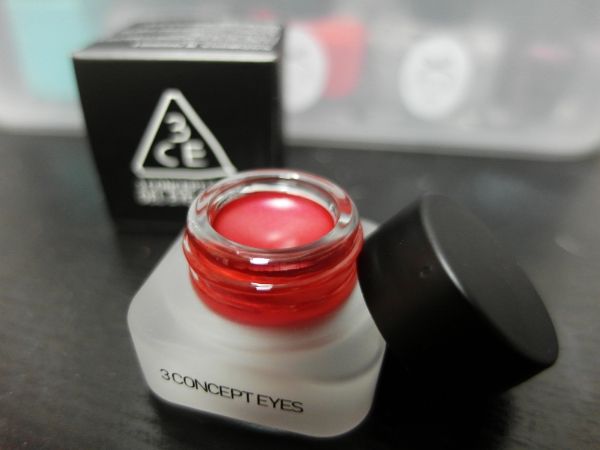 Gel liners were used by professional makeup artists before becoming more common among mainstream public. They generally come in a pot that you can dip an angled brush or fine tip brush in to get the product out. It can even be used as a creamy base underneath eyeshadows. Instead of the usual eyeliner colors, try swapping your classic black liner with a much vibrant, and not to mention fun colors like 3CE Gel Eye Liner in Love! Keep your look sexy by adding a subtle pink lip gloss and barely there bronzer.
Using a brush to apply, you will need a slightly steady hand as it is creamy and glides pretty easily. Since a gel liner takes a bit longer to dry as compared to a liquid or pencil liner, it is great for smudging along the lashline.
The texture is very soft and creamy; it is also waterproof and smudge-proof for an easy makeup look. The mixture of matte vintage burgundy color with gold shimmer creates a rich colored finish, perfect for any vibrant eye makeup.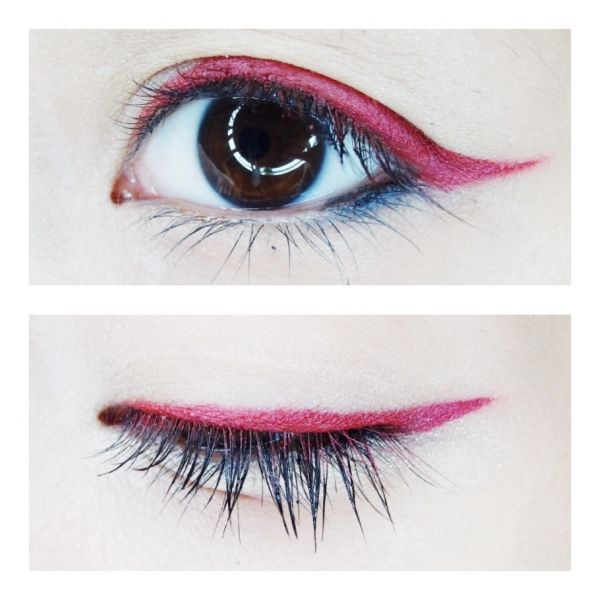 I am not very adventurous when it comes to makeup, but BNT BeautyBox has been steering me towards bright and bold products from Stylenanda and today is no different! I lined my waterline with Laneige Multi-Shaping Eyeliner in Black (so it will not look too harsh) before lining 3CE Gel Eye Liner with a winged line. I like how this gel liner glides easily on the lash line and hold its color for a long lasting effect.