Editorial Review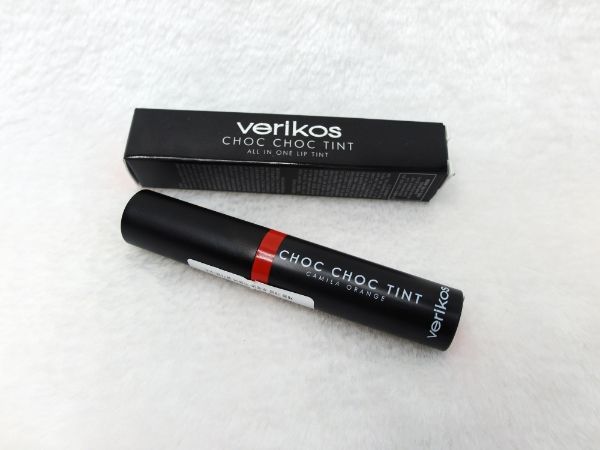 If you're trying lip colors for the first time, I would recommend that you try a lip tint instead as the perfect starter lip color. The subtle amount of color in a lip tint is perfect for women who shy away from the boldness of a lipstick. The hues are usually lighter and softer than most lipsticks.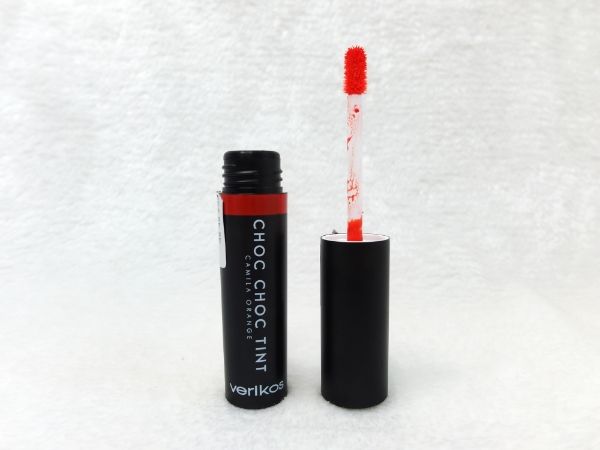 The Verikos Choc Choc Tint comes with a doe foot applicator for ease of application. The texture reminded me of Benetint, very light and watery. Instead of the usual pink shades I prefer, the one I received was in Camila Orange.. not my usual lip color but I like how it sort of seeps into my lips and melts with my skin colour.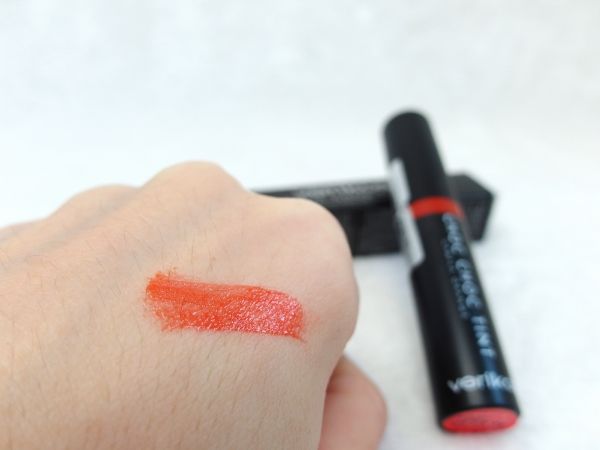 One swipe of it leaves a nice orange hue and did not make my lips dry out nor does it moisturize my lips either. But fear not, just apply some chapstick after and you'll have moviestar lips with a glossy finish!
By using the ombre lips (top pic) technique, it gives off a just-bitten flush, without totally drying up your lips. You can also apply it on your entire lips (bottom pic) as the colour is not too bold so it's great for people who are shy or beginners in regards to lip color. The good thing about a lip tint is that I need not fear any lippie stains on mugs, but it does stays "stained" on my lip throughout the day.. no touch up needed!