Sponsored
Perfect Renew Firming Eye Cream
I was quite upset when I found out that my favorite Laneige Perfect Renew Dual Touch Eye Cream will soon be discontinued but fret not, the new Perfect Renew Firming Eye Cream is the combination of its predecessor! Targeted to start on early preventive anti-aging care, it promises to restore elasticity and deeply hydrate the eye area for younger-looking skin around the eyes, and thus a younger-looking you. The lightweight creamy texture absorbs quickly into my skin and I noticed my eyes tend to look less puffy in the morning whenever I use both my Perfect Renew Firming Eye Creams.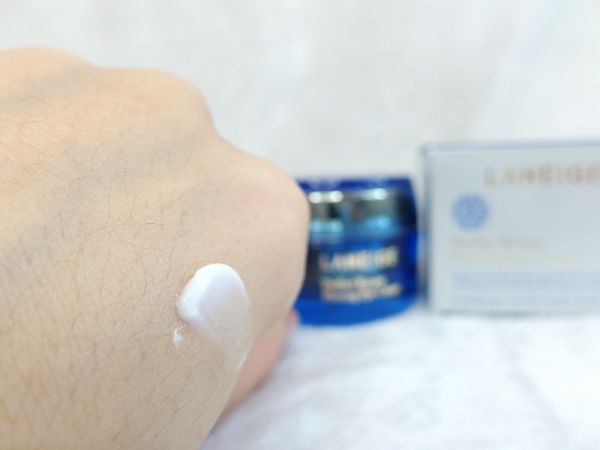 How to use:
1. Use in the morning and evening after Essence(day) or Night Treatment(night).
2. Pick up 0.1ml (size of a tiny pearl) and apply evenly to both eyes, gently massaging from the inner to the outer corners.
My only slight grumble is that I'd always prefer eye creams to have a pump as I am so bad at controlling the amount I should be scooping from the jar! I tend to accidentally scoop so much, they can cover my cheeks as well -.- Lucky for me, it also shows that Laneige eye creams are very gentle and not at all oily since I do not end up with Milia Seeds despite applying such a generous amount around my eyes 🙂